FG Asks States To Refund N614bn Budget Support Debts
By Mathew Dadiya, Abuja
Federal Government on Thursday, asked state governments to pay back the N614 billion given as bailout support funds from 2016 to 2017 to cushion the effect of the recession.
The debt profile formed part of deliberations at the National Economic Council(NEC) meeting chaired by Vice President, Yemi Osinbajo at the Presidential Villa, Abuja.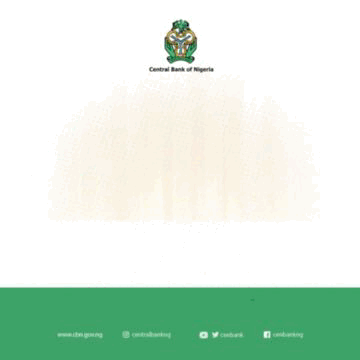 Minister of Finance, Budget and National Planning, Mrs Zaniab Ahmed gave the indications while briefing State House correspondents on some of the resolutions of NEC.
She said that the unemployment rate risen to 20.
1percent, while inflationary level dropped from 18.7percent in 2014 to 11.08percent in 2019.
The minister said, "NEC was briefed on the progress of the facility detailing how the FG has made a total of over N614 billion available to 35 States being N175 billion each
"Council agreed to constitute a team from the Nigerian Governors Forum to meet with the CBN and Ministry of Finance to finalize modalities for commencement of repayment".
She also gave the current balances in the Excess Crude Account as at 20th August 2019 as $95,329,245.24, while the Stabilization Fund Account stood at N21, 729,976,810.66 and the Natural Resources Development Fund was pegged at N95,896,886,829.69.
On the medium term expenditure framework, the Finance, Budget and National Planning Minister informed NEC that Nigeria macroeconomic environment has stabilized in recovering gradually.
She explained that there has been eight (8) successive month of economic growth since emerging from recession, noting that the Economic Recovery and Growth Plan (ERGP), remains the basis for the Medium Term fiscal strategy.
She equally noted that macro-economic stability has been achieved with growth in end Q3 2019 at 3.01% while there has been a continued increase in Real GDP from 1.89% in Q2018 to 2.01% in 2019.
"There has been significant growth in non-oil sector to GDP which increased 90.4% in Q1 2018 to 90.9% in Q1 2019. Unemployment rate at 20.1% at Q3 2018
"There is need for more diversification to boost inclusive growth and Mr. President is strongly committed to employment generation in this second term," she stated.
She also noted that considerable success has been recorded in containing insurgency is parts of the North East, with economic activities recovering. While recurring conflicts between farmers and herdsmen, as well as incidences of flooding has affected agricultural products.
Breaches in NNPC pipelines was observed to be still regular, partly accounting for low oil production volume in first half of the year.
Her words, "Inflation has continually declined since 2017 from 18.72% to 11.08% in July 2019. The draft 2020 – 2022 Medium Term Fiscal framework indicates that Nigeria faces significant medium term fiscal challenges especially with respect to revenue generation. Therefore there is need to improve revenue collections and expenditure management.
"There is also need to take bold decision and urgent action to achieve fiscal sustainability and macro-fiscal objectives".

DMO Offers N150bn Sukuk Bond for Subscription at N1, 000 Per Unit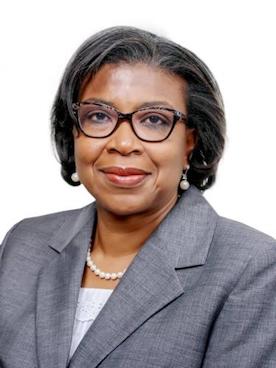 The Debt Management Office (DMO) on Tuesday offered for subscription, Ijarah Sukuk valued at N150 billion.
According to a statement by the DMO, the Sukuk is issued by Federal Government of Nigeria (FGN) Roads Sukuk Company PLC, on behalf of the Federal Government.
It said that the Sukuk were offered at N1,000 per unit, subject to a minimum subscription of N10,000 and in multiples of N1,000 thereafter.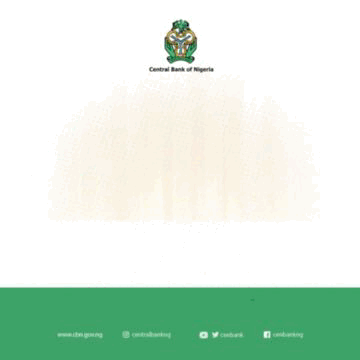 "Rental payment is made half-yearly, and bullet repayment is done on the date of maturity.
"Proceeds will be used solely for the construction and rehabilitation of key road projects and bridges across the six geopolitical zones of the country," the DMO said.
It added that the Ijarah Sukuk was backed by the full faith and credit of the Federal Government.
"It qualifies as securities in which trustees can invest under the Trustee Investment Act.
"Qualifies as government securities within the meaning of Company Income Tax Act and Personal Income Tax Act for tax exemption for pension funds among other investors.
"To be listed on the Nigerian Exchange Limited and FMDQ Securities Exchange Limited, " it said.
It added that the Ijarah Sukuk was classified as liquid asset by the Central Bank of Nigeria (CBN) and certified by the Financial Regulation Advisory Council of Experts of the CBN.
The News Agency of Nigeria (NAN) reports that the Sukuk is a Sharia-compliant instrument that represents the interests of the owner in an asset or pool of assets.
It ensures that every financial activity is backed by real economic activity, is usually linked to specific infrastructure projects.(NAN)
Umahi congratulates Mbah, urges opposition parties to stop distraction in Enugu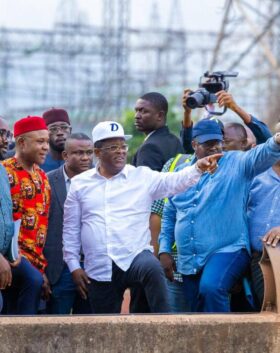 …..Umahi congratulates Mbah
Minister of Works, Chief Dave Umahi, has congratulated Gov. Peter Mbah on his victory at the Enugu State Governorship Election Petition Tribunal, even as he called on opposition parties to stop distracting the governor.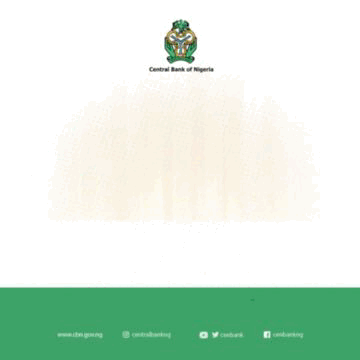 Umahi, who is an All Progressives Congress (APC) stalwart, said it was not about party affiliation but about the quality of the individual chosen by the people of the state to lead them.
The minister, who said this when he inspected the collapsed bridge at the Enugu end of the Enugu-Port Harcourt expressway, advised the opposition in the state not to waste their time contesting Mbah's 'divine and people's mandate'.
He also said that Mbah's initiative to commence the reconstruction and dualisation of Enugu-Abakaliki road up to the Ebonyi boundary was another display of people-driven leadership by a private sector person in governance.
"I am happy that you came from the private sector. There is a high hope, especially with the steps you have taken so far.
"They are in tandem with President Bola Tinubu's steps and I pledge to support you. There must be a change; we must reset the country.
"I want to publicly say, while congratulating you on the tribunal victory, that whoever is taking you to court must stop wasting his time as you are clearly the people's choice and for good reasons.
"So we will continue to support and pray for you and I urge whoever is distracting you that they should understand the steps of God and know that your emergence is divine and we are very proud of you.
"I know Gov. Mbah as a very successful private person and he is going to bring it to bear in the governance of this state.
"I also believe that what he is bringing to the table will rub off positively on Enugu State, the entire South-East states," he said.
The minister also commended Mbah for ending sit-at-home in the state, describing it a major step forward for the Igbo nation.
"Let me also thank you for being able to courageously stop sit-at-home in Enugu State.
"It is a major thing you have done for the Igbo people and for the country," he said. (NAN) 
…..Umahi congratulates Mbah
FG Plans Full Production Capacity  Revamp  for DICON  – Matawalle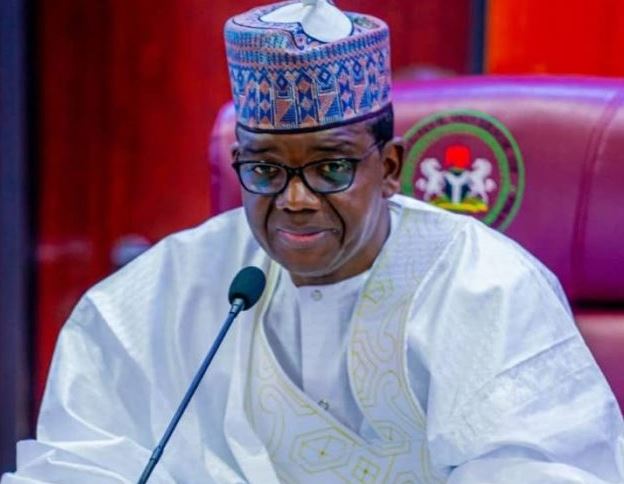 By Tony Obiechina, Abuja
The Minister of State for Defence, Dr Bello Muhammed Matawalle, has charged the staff and engineers of the Defence Industry Corporation of Nigeria (DICON) to improve on their performances as Federal Government plans to revamp and scale up the industry to a full production capacity.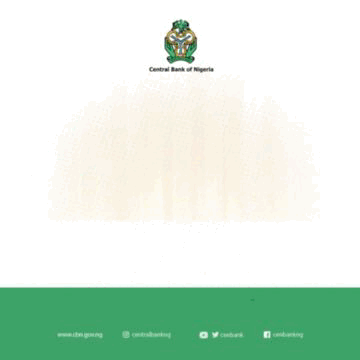 In a statement by the Acting Director of Press and Public Relations of the Ministry, Attari Hope in Abuja on Saturday, Matawalle stated this during his maiden visit to DICON facilities in Kaduna State.
In an address to staff of the industry, he said "as the technical personnel of this promising industry, your professionalism and dedication to work is paramount in sustaining the vision and growth of this industry.
We will ensure you get adequate funding to achieve this."
The Director General of DICON, Maj Gen AE Edet, lauded the Minister of State for his words of encouragement and assured hm of DICON's unwavering commitment to its vision and objective which it was set up.
As part of his maiden tour of DICON, the Minister of State visited the DICON's Special Equipment Factory, Ballistic Helmet Production Unit, Tailoring Unit, amongst others.