Fighting B/H: Nigerian Army Again Reshuffles Commandant in the North East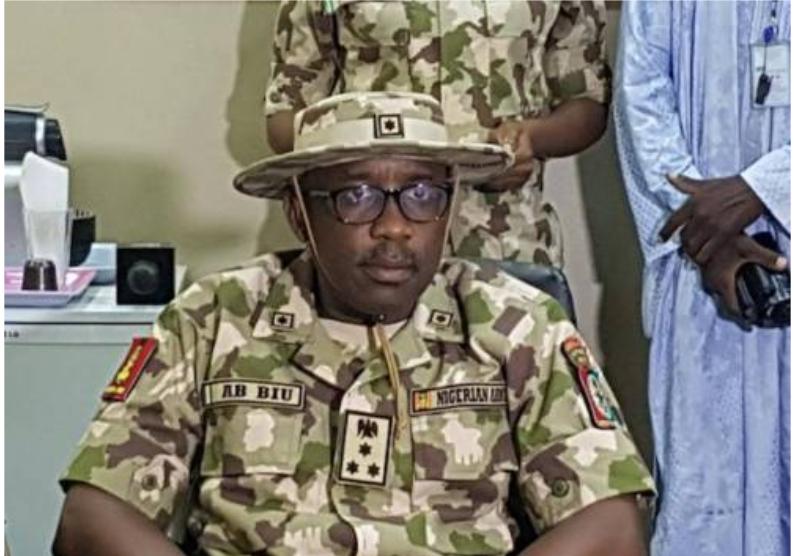 By Gom Mirian, Abuja 
Nigerian Army has announced yet another set of postings which centred largely around the Boko Haram war in the North-east.
The reshuffle, which took effect from August 14, comes amidst pressure on the military to end the 10-year insurgency that has cost the nation much hardship in human and asset toll.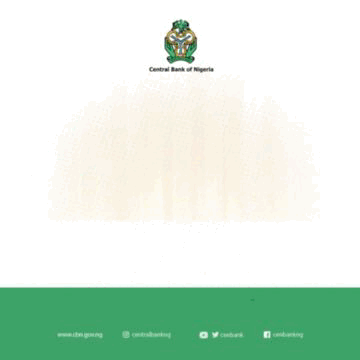 In a statement made available by army spokesman, top officers affected in the latest exercise include Bulama Biu, a major-general and commander of the Boko Haram war.
He was immediately replaced by AK Ibrahim, a brigadier-general who was transferred from the Army Headquarters to 7 Division Headquarters in Maiduguri.
General Ibrahim was made the theatre commander of Sector 1 Operation Lafiya Dole and acting-general officer commanding (GOC) of 7 Division, the main formation overseeing the Boko Haram war.
Biu has now been transferred to Sector 3 Operation Lafiya Dole and Sector 3 Multi-National Joint Task Force (MNJTF) to act as commander for both units.
The removal of Biu as the GOC of 7 Division and theatre commander of Operation Lafiya Dole comes two weeks after PREMIUM TIMES reported that he threw a lavish party in the wake of the killing of a colonel, a captain and five other soldiers by insurgents.
Tinubu Gives Fresh Directives To COAS Lagbaja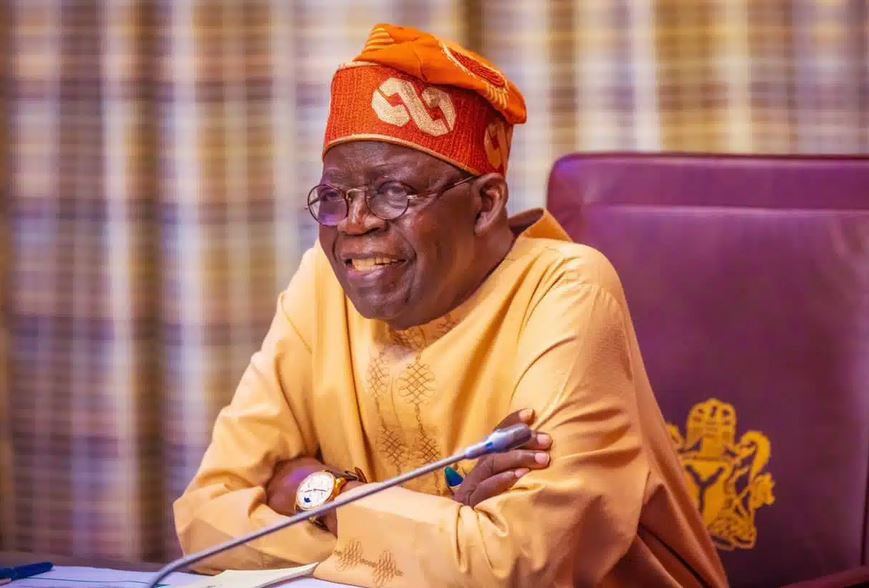 Nigeria's number one man, President Bola Tinubu has issued a new directive to the Chief of Army Staff, Lt-Gen Taoreed Lagbaja.
He directed Lagbaja to immediately pay off insurance entitlements owed to the families of officers and soldiers who died while fighting to defend the nation.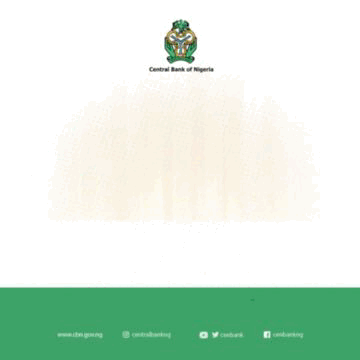 Taoreed Lagbaja revealed the President's directives at the opening of the Combined Second and Third Quarters COAS Conference on Tuesday in Abuja.
According to the COAS, the welfare of troops and their families was of paramount importance.
"In addition to providing befitting living quarters for our personnel, we shall ensure the newly introduced Affordable Home Ownership Option for All Soldiers Scheme, designed to provide affordable and high-quality post-service homes for our soldiers, works.
"We shall also ensure that our injured warriors get the best medical care and continue to support the widows and next-of-kin of our fallen heroes," he said.
Lagbaja thanked the President for his directive on all pending insurance payments.
He pledged the total commitment of the Nigerian Army to the defence of the Constitution of the country.
Lagbaja urged army personnel to continue to work with other security agencies to decisively deal with all security challenges facing the country.
Troops Eliminate 817 Terrorists, Apprehend 1,326 Suspects in Three Months – DHQ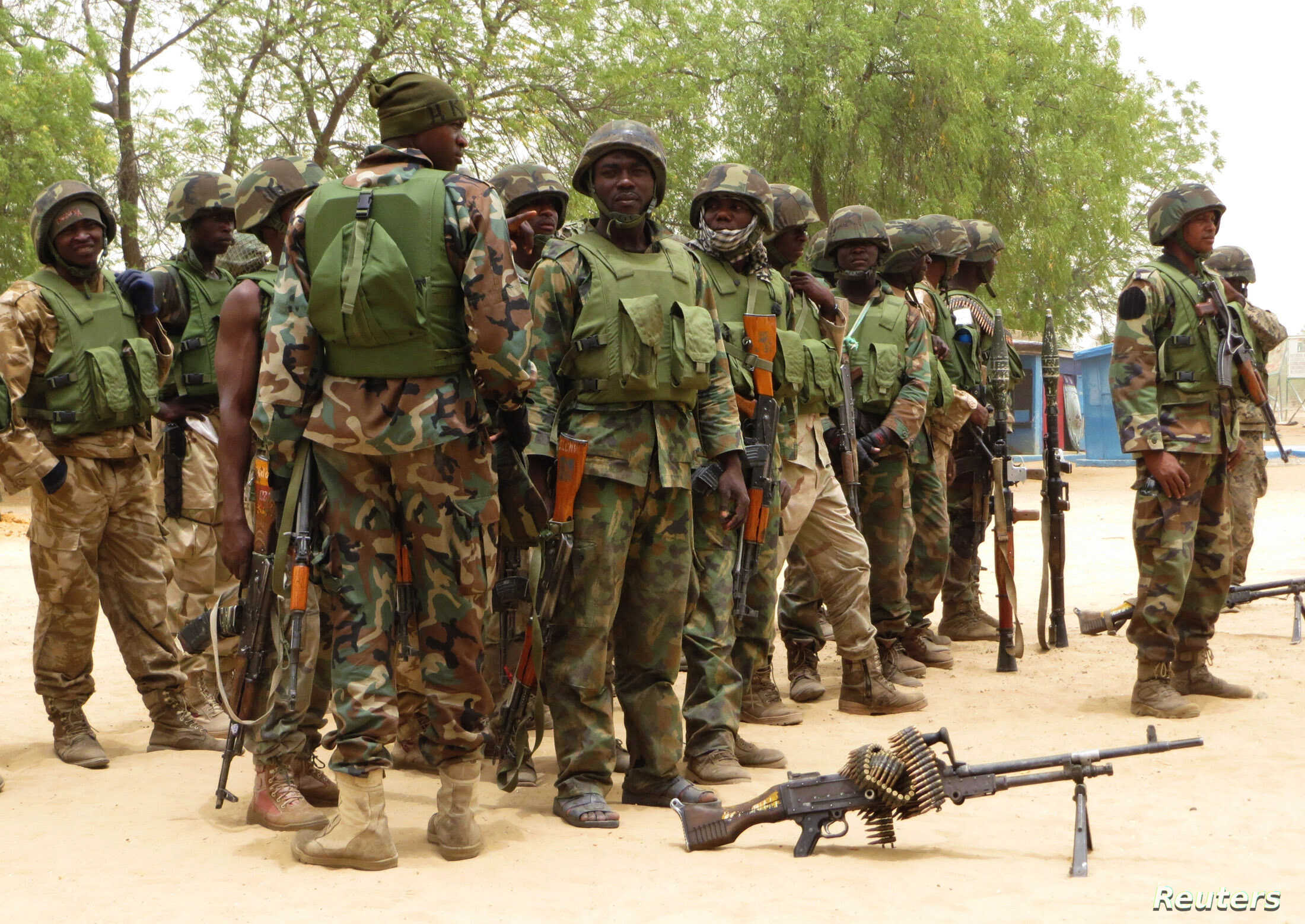 The Defence Headquarters says troops of the armed forces of Nigeria have in the last three months, neutralised 817 terrorists, apprehended 1,326 criminals and rescued 721 hostages in different operations across the country.
The Director, Defence Media Operations, Maj.-Gen. Edward Buba, made this known while briefing newsmen on military operations across the country on Thursday in Abuja.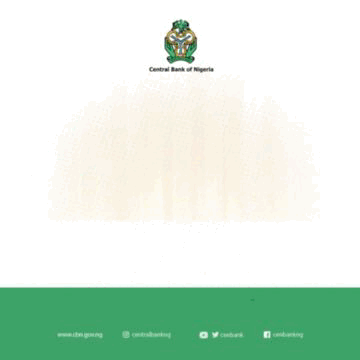 Buba said those apprehended include 42 kidnappers, 231 terrorists' collaborators, 33 armed robbers, 80 cattle rustlers, 325 militias, 27 rails vandals, 73 gunrunners and 191 suspected oil thieves.
He added that a total of 4,560 terrorists and their families surrendered to troops in the North East during the period.
He said that troops also recovered 501 weapons, 3,577 livestock, 3,269 assorted kinds of ammunition and 674 other equipment within the period under review.
In the North East, Buba said the troops of Operation HADIN KAI neutralised 240 terrorists, arrested 276 terrorists and collaborators, and rescued 147 kidnapped hostages as well as surrender of 4,560 combatant fighters with their families to troops.
He said the troops also recovered 169 assorted weapons, 1,195 assorted ammunitions and 199 other equipment, comprising 57 AK47 rifles, one GPMG, 2 HK21 rifles, one FN rifle, one G3 rifle, one pistol, 22 dane guns, one double barrel, 73 AK47 magazines and three hand grenades.
"It also includes two LMG magazines, one RPG tube, two tear gas launchers, 674 rounds of 7.62mm special ammo, 500 rounds of 7.62mm x 54mm, 20 PKM rounds, one cartridge, two vehicles, 29 motorcycles, 47 bicycles, 18 mobile phones, 13 steering rod and pumps, five gear boxes and four boafeng radios and 158 livestock," he said.
In the North Central, Buba said the troops of Operation Safe Haven neutralised 94 terrorists, arrested 477 suspects and rescued 76 kidnaped hostages as well as recovered 82 assorted weapons and 760 assorted ammunition.
The breakdown, according to him, includes 20 AK47 rifles, five revolvers, 27 fabricated rifles, six fabricated pistols, 13 dane guns, five pistols, two pump actions, six Ak47 magazines, 523 rounds of 7.62mm special ammo, 190 rounds of 5.5mm ammo, 31 rounds 9mm ammo, 18 cartridges and 1,722 livestock.
He said the troops of Operation Whirl Stroke also neutralised 83 terrorists, arrested 104 suspects and rescued 18 kidnapped hostages and also recovered 37 weapons, 68 assorted ammunition and 127 items.
"Breakdown as follows: two AK47 rifles, one FN rifle, five locally fabricated pistols, two dane guns, one pistols, 15 AK47 magazines, two G3 magazines, two FN magazines, one GPMG barrel, one Ak47 barrels, three rifle butts and one locally fabricated bullet.
"In addition, troops recovered four woodland camouflage, 15 motorcycles, nine mobile phones, six vehicles, five cutlasses, two pairs of black boots, one fragmental jackets, one generator set, three knives, two machetes and one saw and metal," he said.
In the North West, Buba said the troops of Operation Hadarin Daji neutralised 248 terrorists, arrested 116 suspected terrorists and rescued 359 kidnapped hostages as well as recovered a total of 67 assorted weapons, 926 assorted ammunition and 160 other incriminating items.
In the South-South, he said the troops of Operation Delta Safe neutralised 69 combatants, arrested 191 oil theft collaborators and rescued 12 kidnapped hostages.
Baba said the troops also intercepted 6.6 million litres of stolen crude oil, 3.5 million litres of illegally refined Automotive Gas Oil (AGO), 188,650 kerosine and 65,600 litres of petrol.
He said the troops also discovered and destroyed 249 boats, 28 pumping machines, and three vessels as well as recovered a total of 51 assorted weapons,
In the South East, the defence spokesman said the troops of Operation UDO KA neutralised 80 combatants, arrested 162 IPOB/ESN criminals and rescued 109 kidnapped hostages.
He said the troops also recovered 63 assorted weapons, 320 assorted ammunitions and 166 other incriminating items within the period under review.
According to him, it is clear from the operations that the terrorists and their cohorts have sustained a significant number of casualties and will continue to sustain even more casualties, as we move forward.
"The illusion by these groups to embark on terrorism or insurgency is laughable.
"Increasingly, they have become more of a criminal organization which is the reason they fight. They fight so that, they can keep profiting from criminal activities such as illegal mining, kidnapping, cattle rustling, illegal levies on fishing and farming communities and all other unholy forms of criminal inclinations.
"Indeed, if these groups don't come to the table in peace, we will ceaselessly punish them with overwhelming military force and for those supporting them, they have picked the wrong side and will face similar fate as these criminals and murders," he said. (NAN)
NDA RC50 Marks 20th Anniversary, Reaffirms Loyalty to Nigeria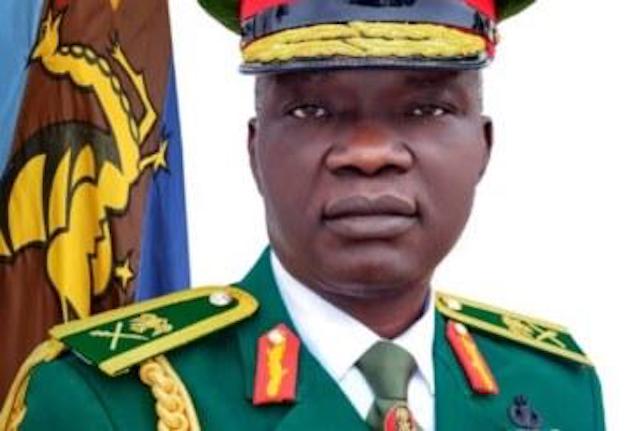 Members of the 50 Regular Course of the Nigerian Defence Academy (NDA), have reaffirmed their loyalty and commitment to the Nigerian state and to the Commander-in-Chief of the Armed Forces.
The Chairman of 50th Regular Course Cooperative, Col. Abba Umar, gave the assurance on Saturday during a fitness exercise to mark the 20th Anniversary/Reunion in Abuja.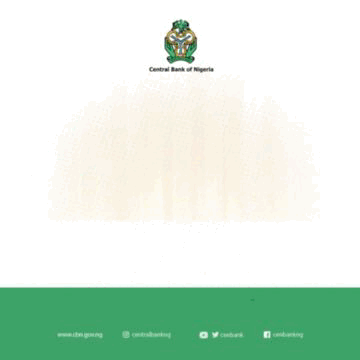 The fitness exercise, which took place at the Aguyi Ironsi Cantonment Sports Arena in Asokoro is part of activities lined up by the group to commemorate the 20 years of their departure from NDA.
Umar said the event marked the first time they were reuniting since 20 years after they left the NDA, adding that they decided to bring their families along to bond with one other.
"We are reaffirming our loyalty to the Nigerian state and to the Commander-in-Chief of the Armed Forces of Nigeria.
"We are soldiers and it is our paramount duty to pledge our alloyed loyalty to the Commander-in-Chief as well as Nigerian state," he said.
Umar said the event afforded them the opportunity to reconnect as colleagues and to also bring their families and children together, create friendships among them and also have the opportunity to help one another along the line.
"It has been long 20 years and we have also lost our colleagues in the fight to defend this very important country.
"This an opportunity for us to bring their families and their children to formally acknowledge them, appreciate them for what they have done for this great nation," he said.
Umar said the association had ensured that families of their deceased colleagues are carried along and cared for, adding that the group usually reaches out to them during the Armed Forces Remembrance Day every year.
He said the group had been meeting regularly during courses at the Armed Forces Command and Staff College or the National Defense College, adding that they never had ample time to relate since they left NDA.
"So we got the permission for us to hold this reunion so as to allow each and every person that is not currently engaged to come together to make this event colourful.
"When we started in NDA, we were like 191 when entered 25 years ago and then along the line, some could not make it the end and we were 141 that graduated.
"Along the line, some left as Captain, Major and Lieutenant Colonel ranks and unfortunately we lost some of them, like nine of them.
"So currently, we have like 50 Colonels and five Lieutenant Colonels in the army. We equally have three Navy captains and one commander and we have almost like a 27 to 28 Group captains and two Squadron Leaders in the Air Force," he said.
Also, Navy Capt. Abiodun Folorunsho, Member of Organising Committee, said the reunion meant a lot to them owing to the fact their set bear the brunt of most of the ongoing operations around the country.
He said they were growing in service and had to answer the clarion call since insurgency started.
Similarly, Group Capt. Jubril Mamman of the Nigerian Air Force, said they need to integrate and do better as they grow in service.
"As we are bonding, we are bonding ourselves, we are bonding our families and we hope that these bonds will last for a long time to come," he said.
A member of the course, retired Lt.-Commander Ibrahim Baba-Inna, appreciated God for bringing them together after 20 years, adding that some of them who left the service are excelling in their various endeavours.
Baba-Inna, who was a governorship candidate in the last General Election in Adamawa, said the event was all about bonding since some of them had not seen each other 20 years ago.
"That is why we're celebrating this reunion because so many of us have moved on while there are other colleagues of ours who flew from outside the country to come for this reunion.
"So many of our colleagues that are retired are into different kinds of businesses. Some are bankers, some are in the real estate sector.
"So a lot has been happening, and this reunion affords us the opportunity to come together to bond because we know ourselves, but we need to really know our families and our kids.
Baba-Inna, who runs an NGO that caters for military veterans said he had remained an advocate of the welfare of the veterans and widows of fallen heroes.
While commending the Military Pension Board for prompt payment of entitlements, he urged government to do more to enhance their welfare. (NAN)