FIRS Seeks to Generate More Revenue from Stamp Duty – Nami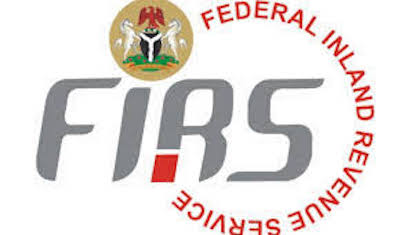 By Tony Obiechina Abuja 
The Executive Chairman of the Federal Inland Revenue Service, Muhammad Nami said on Thursday that the Federal Government can generate more revenue from Capital Gains Tax and Stamp Duty.

A that the inefficiencies that have plagued these taxes have have led to poor revenue generation from.
Nami who stated this during the opening ceremony of the 2021 tax week of the Chartered Institute of Taxation of Nigeria in Abuja, noted that the inefficiencies that have plagued these taxes have led to the poor revenue generation.
According to him, the theme of the tax week for this year is, "Efficient Tax Administration as a Panacea for Increased Revenue Generation", was apt as it reflected the current efforts of the governments at all levels to increase revenue generation and reduce debt financing.
He added that the government's efforts to boost revenue are currently hindered by insecurity, high exchange rate and the effects of the Coronavirus pandemic.
The FIRS Boss said, "The Federal Government needs money to provide more critical infrastructure, maintain existing ones and provide medical and educational facilities to the teaming youth and by extension reduce unemployment.
"I believe that this occasion will generate new ideas, innovations and strategies for enhancing revenue collection by the Federal and State governments through their various Revenue Authorities.
"Looking at the topics for paper presentation, discussions will center on Stamp Duty and Capital Gains Tax.
"These taxes are currently not being adequately collected and it is my sincere hope that discussions here will generate the much needed drive for efficient administration of these taxes and ultimately increase revenue generation by both the State and Federal governments", he added.
Also speaking at the event, the Accountant General of the Federation, Ahmed Idris, said there was need for the country to spend more on critical infrastructure.
"What is clear is that we need for revenue, the challenge we have is not that our budget is big. The DG budget has also reiterated this, he said that what is required is for us to spend more, considering the infrastructural deficit that we have.
"That is why the Minister of Finance has always mentioned that the challenge we have in the country is a revenue challenge," he said.
He added that the Office of the Accountant General remains committed to the implementation of public financial reforms that are meant to deepen transparency, efficiency and accountability, in the use of public resources for the common good of Nigerians.
Cooperative Societies Contribute N500bn to Nigeria's GDP in 2020 – Expert
An economist, Dr Abayomi Awujola, has said that cooperative societies contributed over N500 billion to Nigeria's Gross Domestic Product (GDP) in 2020.
Awujola, Head of Department, Economics, Bingham University, Abuja, stated this during a paper presentation at the North East regional meeting of Presidents of the Cooperative Societies of Independent National Electoral Commission (INEC), yesterday in Yola.

Awujola said that the contribution of cooperative societies in the national economic growth and stability could not be over emphasised.
"Cooperative societies hold over N500 billion as its share of the country's GDP in 2020.
"Presently, there are three million cooperatives worldwide which together provide jobs for some 200 million persons or 10 per cent of the world employed population," he said.
He said that among the cardinal objective of cooperative society was to serve the common man and to liberate him from the oppression of the economically strong people and organisations.
The economic expert said that the role of cooperative society was to create unity, promote welfare for the members and reduce inequality of wealth as well as establish equal rights and moral principles.
He noted that it would be very difficult for the civil servant to build a house, buy a car and meet societal needs without the support of his organisation.
"The only means where civil servants can bail themselves out to afford societal needs is to be part of cooperative society
"And those who are yet to join any cooperative society should begin to join one so that they can be empowered and live a better life," he said.
"A lot of cooperative societies have transformed into Micro Finance Banks in Nigeria," he said.
In his remarks, Alhaji Kassim Geidam, Resident Electoral Commissioner in Adamawa, assured the participants of conducive atmosphere to facilitate smooth conduct of the conference.
Geidam said the conference with the theme: "Solving problem of Cash Scarcity among Staff Members through Cooperative Society," was a good effort towards managing competing needs within limited resources.
"A cooperative is an autonomous association of persons united voluntarily to meet their common economic, social and cultural needs and aspirations through a jointly owned and democratically controlled enterprise.
"Remember as Cooperative Societies, it is not every staff problem that will be supported or funded by you as such problems or loan requests must fulfill some conditionalities bordering on viability and prospect of repayment.
"Good Cooperative Societies mainly facilitate or enable members to easily access cheap loans to help build local enterprises that are profitable or atleast self-reliant," he said.
The conference was attended by INEC personnel drawn from Adamawa, Bauchi, Borno, Gombe, Taraba and Yobe States. (NAN)
NDIC's Prompt Resolution Saves Banking Sector from Collapse – Shokefun
The Nigeria Deposit Insurance Corporation (NDIC) said its prompt resolution of banks' failure over the years saved the banking sector from systemic collapse.
Mrs Ronke Shokefun, Chairman NDIC Board of Directors, said this at a retreat organised by NDIC for Members of the House of Representatives Committee on Insurance and Actuarial Matters, on Thursday in Lagos.

The retreat had, "Strengthening Nigeria's Financial Safety-Net: The Role of Deposit Insurance (DI)" as theme.
She said the prompt resolution of banks' failure had also in the corporation's 32 years of existence, further provided a Financial Safety-Net for the banking sector.
"Bank Resolution options applied so far by the NDIC have included Financial Assistance, Technical Assistance, Hold Action, Assisted Mergers and Acquisition, Purchase and Assumptions, as well as the application of the Bridge Bank Mechanisms.
"It is only when all these options could not rescue a bank that it is allowed to go into liquidation," she said.
Shokefun said 49 Deposit Money Banks, 367 Microfinance Banks and 51 PMBs were either completely liquidated or undergoing the process of complete liquidation by the NDIC.
She said this followed the revocation of their operating licenses by the Central Bank of Nigeria (CBN).
The Managing Director of NDIC, Mr Bello Hassan, said there were four key components of financial safety-net, which would aid financial stability at all times.
"Financial Safety-Net is a framework comprising four key components/functions of prudential Regulation and Supervision, Resolution, Deposit Insurance and Lender of Last Resort.
"The various components aim to promote financial stability at all times and manage eventualities of any financial crisis," he said.
Mr Darlington Nwokocha, Chairman, House of Representatives Committee on Insurance and Actuarial Matters, assured NDIC that the legislature would be used to strengthen Nigeria's Financial Safety-Net.
"The Insurance Bill which is almost getting to the third reading will highly synergise what we are doing to a very great height.
"When we are talking about strengthening, there are too many indices and factors that must come together to guarantee such strengthening.
"I think that one of the core reasons the machinery to drive that process will come from the legislature and that is the more reason why we are saying that we are ever ready to strengthen the NDIC Act by amending that Act," Nwokocha said.
One of the participants, Oghene Emmah Egoh, representing Amuwo Odofin Federal Constituency, Lagos State, urged the Corporation to ensure it properly regulated to new banks as the financial industry was rapidly growing.
"This topic will enable us to look at the financial industry and see how we can handle it by ensuring that the nation moves forward because if there is a crisis in the finamcial industry then this country is finished.
"But they will need to consolidate, they will need to expand and look at the new businesses that are coming up for instance, several new companies do money transfer using different apps and all these ones are part of the financial services," he said. (NAN)
UYK Nigeria Limited: Redefying Construction and Procurement
By Suleiman  Musa
Over the past few years, Nigeria has witnessed a broad reform, which focused on deepening the market through creating incentives and favorable business environment for different sectors of the economy in general and the building engineering sector in particular.

The fact is the construction sector like any other is intricately linked to the macroeconomic context within which it operates. However, more is required from the players in the industry to harness Nigerian economic potentials.
Adding to the renewed call for superior quality services that match global best practices, as well as developing innovative ways that are customer-focused from the construction companies.
UYK Nigeria Limited is committed to playing a lead role in the transformation of the construction business in Nigeria by doing things differently and doing different things within the confines of high professional and ethical standards.
The executive chairman, UYK Nigeria Limited, Usman Yahaya Kansila, said the aim is to consistently provide new bold values through need-based and exceptional quality service to delight both our corporate and public sector clients. For over ten years, we have remained committed to these principles; the numerous clients we have served are testimony to the company's distinctive value offering.
UYK Nigeria Limited was established in April 1995 as a business venture, it became a going concern with limited liability in the year 1998. The Company has been waxing from strength to strength since its inception and has culminated into one of the largest private limited liability companies operating in the building engineering, information technology and procurement sectors of the Nigerian economy.
Kansila said the organisation was established to conduct business in a professional, ethical and customer-focused manner, adding that as part of its corporate brand strategy, the company implemented a rebranding exercise recently to position itself as a leader in the industry, part of which was the unveiling of the new corporate identity for the company.
He said the company is licensed by the Nigerian federal authorities to carry out a broad spectrum of activities amongst which include but are not limited to construction, procurement, imports, exports and information technology projects.
As part of our efforts to transform the industry, he said the UYK Nigeria Limited uses innovative technologies to manage its projects. He said this allow us to track the performance of all projects seamlessly and communicate the same to clients.
According to him, "At UYK Nigeria Limited we strive to provide exceptional and unparalleled service to our clients. We seek to adapt our service to meet the unique needs of our clientele. We focus on the integrity of our service and leverage on extensive use of technology in service delivery.
''These things set us apart from other engineering, technology and procurement companies and have placed us on the path to sustainable growth.
''We service a diverse range of markets public sector, high net worth individuals, non-governmental organisations and the organised private sector.''
He said UYK provide solutions to a portfolio of clients at all levels of government and private organizations in the public entity space. We are trained to differentiate a client's needs from the rest of the market.
''This means UYK can give comprehensive service at competitive prices to its clients. We structure best- in- class programmed projects and services at both advisory' and 'transactional' levels. These are some of the things that make us unique and set us apart from other companies.
Our vision is to be the leading engineering, information technology and procurement company that transforms the Nigerian economy, our mission is to deliver unparalleled value to clients our integrity, professionalism and innovation speak for us.