Food Vendors Attribute Poor Patronage to Bad Economic Situation
Some restaurants operators and food vendors in Abuja on Tuesday attributed low patronage to the bad economic situation in the country.
The operators in separate interviews with the Newsmen, said the high cost of food items which led to the increase in the price of a plate of food was also a major challenge.
They decried that the situation was, however, crashing their businesses as fewer people were now patronising them.

Mrs Amina Ahmed, a food vendor and resident of Asokoro said she barely made a profit as was the case in previous years.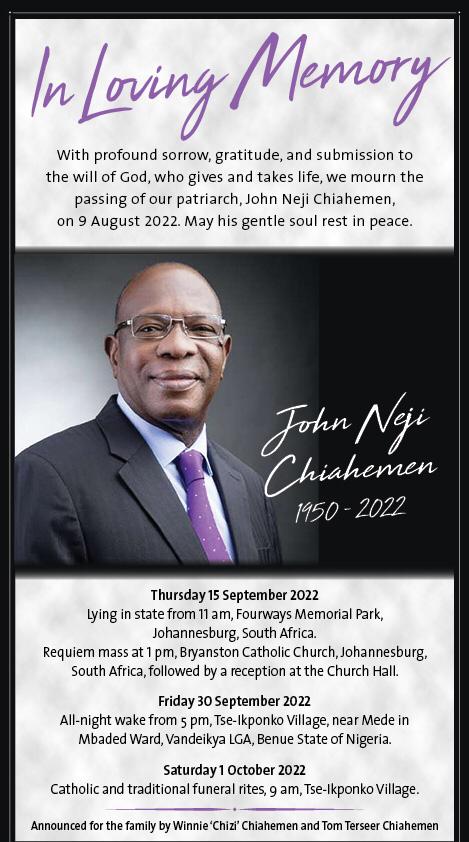 "It is not easy being in the food business anymore, but I can't go out of business, because there is no alternative for now.
"Things are expensive in the market now and I'm not happy about it. A bag of rice is N36,000 as against N25,000 last year which is very expensive.
"It is really hard to make out the capital this year after sales compared to last year when I made N50,000 as profit daily.
"There is nothing I can do about this situation as we only hope in God," Ahmed said.
Mr Dagrine Nkwegbu, a regular customer of food vendors in Kubwa said he prefers to patronise food vendors than cook at home.
"The cost of things in the market are alarming, cooking at home costs more than eating out, that is why I prefer patronising food vendors," he said.
Miss Esther Edon, a resident of Garki told reporter that she patronises food vendors most times when she is tired from work.
"I patronise food vendors because there are days I don't feel like cooking and in most cases I do so, because buying things from the market is discouraging," she said.
According to Miss Edidiong Inyang, a food vendor in Kubwa,the economy of the country was slowing down businesses.
"I have been in this business for close to 10 years and this year, I must say has been the hardest, it's very discouraging.
"The economy of the country is bad, ingredients in the market are three times the original prices, this has also made it hard to pay my staffers.
"Even with everything going on, we still try our best, my hope is in God. I pray the situation of the country gets better," Inyang said.(NAN)
HOS Expresses Concern over Non-payment of Workers' Death Benefits
The Head of the Civil Service of the Federation (HOCSF), Dr Folasade Yemi-Esan, has decried the lackadaisical attitude of insurance companies over non-payment of death benefits of civil servants.
Mr Mohammed Ahmed, the Deputy Director, Communications, office of the HOCSF made this known in a statement on Tuesday in Abuja.
Yemi-Esan said this during the meeting with Underwriters of the Group Life Insurance Policy for Federal Civil Servants in her office.

Yemi-Esan expressed her displeasure to the fact that these people were dead and could not fight for themselves.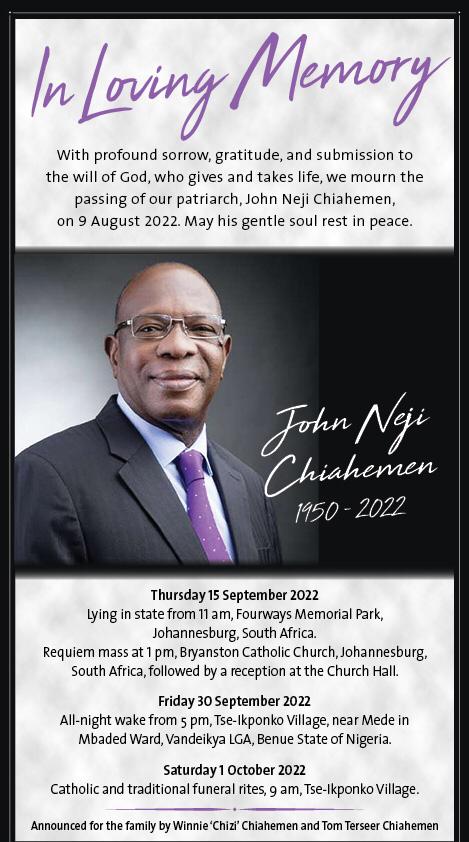 She said the Federal Government was doing its best to improve the welfare of families of deceased workers through the prompt release of funds for the payment of death benefits.
She lamented that the underwriters and brokers were frustrating the efforts by their unserious attitude.
The HOS said that such situation was unacceptable and must be remedied.
According to her, the meeting is necessary so as to bridge the gap that exists between the underwriters and brokers as it is unreasonable to continue doing the same thing repeatedly without achieving meaningful result.
"If the brokers are no longer relevant, then they should be blacklisted.
"Payment of insurance claim is not rocket science, the office of the Head of the Civil Service performs similar function by settling backlog of claims not covered by the present arrangement seamlessly."
Yemi-Esan said that from the breakdown of the report, there was a clear indication of a huge gap between the number of claims reported and those paid.
She added that there was the need for improvement from the insurance service providers, as there was always room for other alternatives.
In his remarks, the Lead Underwriter and CEO of Old Mutual (Nig.) Ltd., Mr Segun Omosehin, expressed his gratitude to the Head of Service for her concerns and show of outright displeasure with their low performance.
Omosehin pledged the company's commitment to support the Head of Service by doing the needful to bridge the gap existing between the underwriters and the brokers.
He, however, identified the gap as the major issue responsible for the late payment of claims to families of departed civil servants. (NAN)
Are Parents Failing to Prepare Male Children for House Chores ahead of Marriage?
A cross section of residents of the Federal Capital Territory (FCT) on Monday attributed parental failure in preparing the male children to engage in house choses as one of the factors leading to widespread failure of marriages.
The residents, in separate interviews with the Newsmen believe that parents only prepare their female children for marriage because of traditions, beliefs and personal mentality, hence, the lopsided preparation for the union.

It is believed that only female children undergo domestic trainings such as cooking, cleaning, laundry, baby sitting and similar chores under supervision of their mothers or other female adults.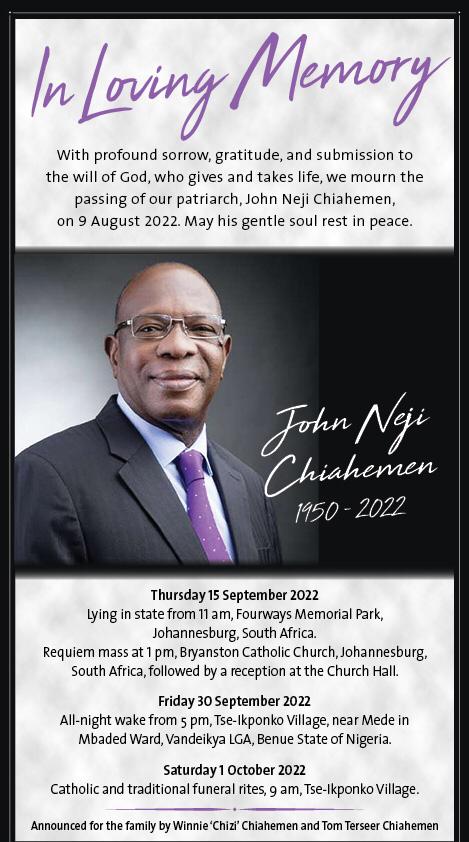 Inemesit Emmanuel, a resident of Masaka, Nasarawa State, opined that it is because parents see their male children as future heads of families, therefore encouraging lack of adequate preparations in domestic chores.
According to her, no family in Africa prepares their male children for marriage, this is an age-long African culture that has been in existence.
"Some parents see their male children as semi-gods who are to be pampered.
"Some cultures believe that women should be the ones train on how to be responsible, while the men are to be sent to school so as to get better jobs," she said.
She, however, said that preparing the male child for marriage is as important as preparing the female child, adding that the root problem in marriages is the lopsided training given to children.
Pascal Ibeawuchi, resident of Durumi 3, in his opinion said that supposed lack of preparation of male children for marriage is based on family values and upbringing.
Ibeawuchi said that it is difficult to give what you don't have, therefore, parents could not imbibe what they don't have in their children.
According to him, parents not trained on how to take responsibilities themselves cannot train their children to take responsibilities.
"A father who was not raised on how to help in domestic work, respect and value his wife cannot change or make the son a responsible man.
"There are families that are nonchalant on their male children's behaviours because they believe that when they marry, their wives will take up the responsibilities," he said.
Ibeawuchi urged parents to train their male children on how to be responsible as that would help reduce number of irresponsible men in the society.
Vanessa Haakyav, a resident of UTC said that why parents don't prepare their male children for marriage was due to emotional imbalance of the woman and societal beliefs.
Haakyav said that the society believes that a woman manages the home in every family so every responsibility should be on them.
According to her, most married women are not happy due to too much responsibilities and workload on them.
She said that society believes that it is the responsibility of a female child to know how to take care of the kids and do other house chores.
Haakyav said that a woman who is emotionally imbalanced could not raise a responsible man because she won't have time to check the behaviors of their male children .
"The reason why most parents don't prepare their male children for marriage is because of the emotional imbalance of the woman and societal beliefs.
"Society believes that it is the responsibility of a female child to know how to cook, wash plates, do laundry while male children are trained on how to make money "she said.
Haakyav urged that parents should engage their male children in doing house chores as they do to their female children.
Chinyere Gana, a resident of Gaduwa and a civil servant, said that why most parents don't prepare their male children for marriage was based on individual's mentality and tradition.
Gana said that some parents believe that training a male child to be responsible in domestic work is not as important as training a female child.
According to her, most parents believe that a female child is the one who will take care of her kids and other responsibilities needed in the family.
She said that tradition also puts pressure on the female child because it's believed that she won't live with her parents when she is grown for marriage.(NAN)
Ikorodu LG takes Steps to Enhance Security
The chairman of Ikorodu Local Government, Mr Wasiu Adesina, says his administration has recruited and deployed additional 50 vigilance  officers to combat crime in the community.
Adesina disclosed this during the Community Development Committee (CDC) Year 2022 Annual Community Day and Award presentation ceremony, on Wednesday.
The theme of the year is "The Role of Community Leaders in Community Security and Effective Participation in the 2023 General Elections" at the council Secretariat in Ikorodu, Lagos State.

The council boss said that the additional 50 security men would assist other security agencies on ground to combat violence and insecurity around Ikorodu.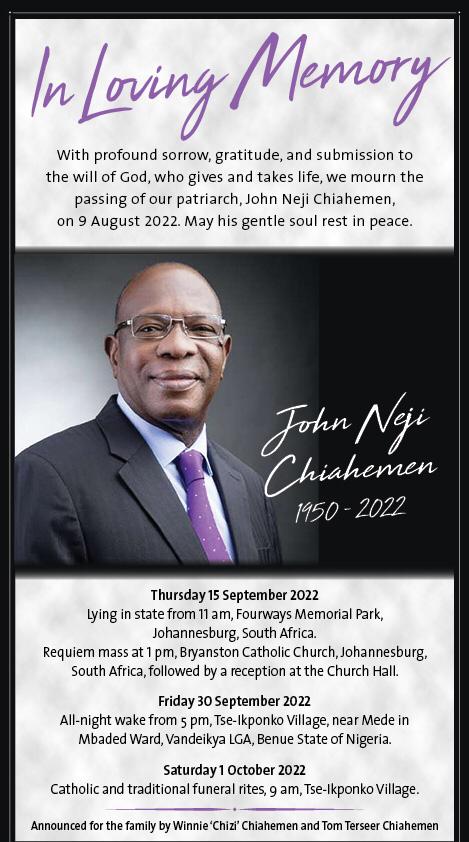 "I am delighted to be in your midst to witness the annual event of the CDC.
"Part of the promise I made during my campaign to the residents of Ikorodu Local Government is to tackle insecurity so that people can sleep with their two eyes closed.
"Recently, I declared that a 50-man security team be recruited, screened and deployed to tackle high rise of insecurity in our communities, he said.
According to the council boss, his administration has embarked on rehabilitation of many roads around ikorodu.
He said the council had taken possession of the open field located at Ita-elewa junction, while fencing and construction plans were in top gear to build a befitting civic centre for computer training, for Ikorodu youths.
He said that 85 youths that had benefitted from his empowerment programme would soon graduate and be issued certificates.
The chairman urged the CDC to help generate more reveue to the council's coffers.
Also at the event, the Divisional Police Officer(DPO) Igbogbo Police Station, CSP Aderemi Balogun, said that officers were always posted to stragetic areas around the community to maintain peace.
He advised residents to provide information that would be useful to facilitate their work and sought more support from stakeholders to make security operations successful.
Also speaking, Head of community police, Pastor Taiwo Alonge, urged landlords to ensure they knew their neighbours very well due to the recent influx of people into Ikorodu town.
The News Agency of Nigeria reports that the Ikorodu Local Government chairman was presented with an award of Outstanding Council Chairman on Civil Works and Humanitarian Service, while Agura won the Best CDA in the community.(NAN)