Freed Journalist Narrates Ordeal in Kidnapper's Den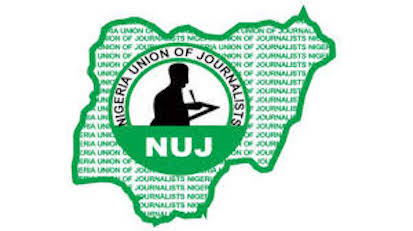 By David Torough, Abuja
A journalist with The Pavilion Newspaper, Moses Ogaga , who was recently abducted described his experience in the hands of his abductors as horrible.
Ogaga was kidnapped along with 13 others on September 17, in Benue.
He, said, although an undisclosed amount of money was paid by family members before they were released, no man should take the glory except God as he said, only God's grace and mercy kept them alive.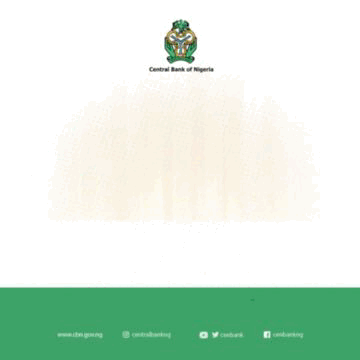 Narrating his ordeal to DAILY ASSET, Ogaga stated that their vehicle ran into the kidnappers numbering about 6, carrying sophisticated weapons, who shot sporadically in the air with their faces masked.
He said that the criminals broke some portions of the vehicle's windscreens, held passengers on-board captive and guarded them into the forest, where they were severely tortured.
"The abductors who were suspected to be nomadic Fulanis communicated among themselves in Fulani language but speak the common broken-English to their captives; and have cattle mooing around in the nearby bushes and the cattle were always moved to a closer range to wherever we were moved to."
"When we were asked to declare our tribal identity, we were so discretional; it was later gathered from our captors that if any was found to be a Tiv, Agatu or Igede person from Obi LG specifically, it would have been deadly."
He stated that while in the forest, their abductors ensured that any communication to their family members or friends was not in any other dialect but the common broken-English and was restricted and targeted at payment of ransom only.
" We were stripped of everything in our pockets and given no food or water for the first two nights and days and we were severally moved from one spot to another through the nights and days; ordering us to lie face down, drenched in the mud, beaten by pests and the heavy rains in spite the corporal punishment and we became so weak and tired and felt hell while on earth,' he lamented.
He disclosed that ransom for the victims was not the same but dependent on the amount accepted by the kidnappers, using based on their judgment to rate victims differently and the power of bargain from the respective rescuers.
Ogaga further hinted that his case was bad because he was found with an NUJ identity card and was believed to be government functionary and instrumental to castigating their operations, adding that two of his SIM cards and a 3-sim Tecno touch-light phone were not returned to him by the kidnappers.
He faulted the security architecture in the country and lamented that the security officers on highway check-points have turned their priority on financial gains from commercial vehicle drivers instead of protection of lives and property.
"And except proactive and tactical security measures are deployed to nip this ugly trend to the bud, we are vulnerable and left at the mercy of the perpetrators of this heinous act," he reinstated.
He maintained that while in captivity, there was no security intervention of any sort, "no police, no soldier or the villagers attempted in any way to rescue us."
Gunmen Kill 27, Rob Road Users for Hours Within Two Days in Benue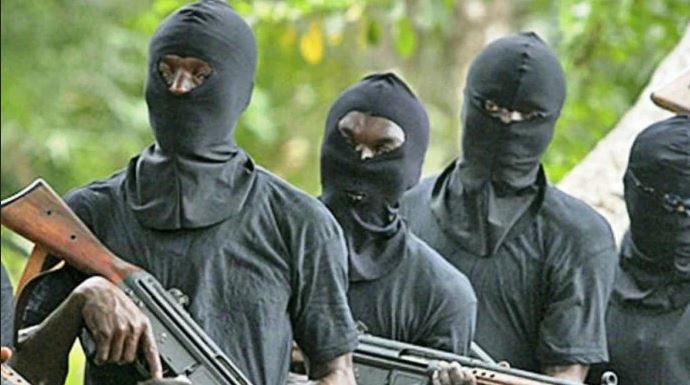 From Attah Ede, Makurdi
Gunmen suspected to be cult groups, have reportedly killed 27 people within two days after invading Tse- Anule, Chito and Tse- Akosu communities in Ukum local government area of Benue State.
DDAILY ASSET gathered that the gang groups carried out acts on Saturday and early hours of Sunday.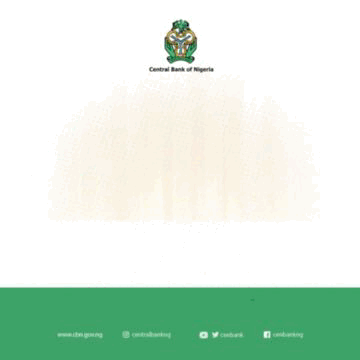 At Tse- Anule, it was learned that the cult boys stormed the area with motorcycles and after killing people, went and mounted roadblocks along Sankara and Ayati, robbed people for several hours.
Eye witness from the axis told DAILY ASSET that the armed group came with different guns and ammunition and ordered all the villagers who were relaxing under the mango tree to lie facedown.
The source further said immediately the victims obliged and lied facedown, they opened fire on them, killing five of the defenceless people.
According to the source, who didn't want his name mentioned in print, the armed men thereafter proceeded to mount roadblocks along Sankara and Ayati road and robbed many people of their belongings for several hours.
Recall that not more than 22 persons were also reportedly killed in Chito and Tyo Akosu communities of same Ukum Local Government Area of the state as a result of a rival gang fight  and attack on a drinking spot, bringing the total number of causalities to 27. 
The fight was said to be between the notorious criminals armed groups known as "Chain Gang" and "Full Fire" which left about 15 able men  dead, while several others sustained various degrees of gun injuries. 
One of the sources stated that the killings at Tyo Akosu settlement was perpetrated by unknown armed men who also stormed a drinking spot in the village and opened fire on unsuspecting customers at the bar.
He said he could not readily confirm if the attack at Tyo Akosu was an extension of the Chito fight but noted that the suspicion among the locals was that the supremacy fight was fast spreading in the communities of the LGA. 
Another source explained that, "it all started Friday afternoon during a fight for supremacy between kingpins of crime in Ukum LGA. They are known as Chain and Full Fire gangs with their operational base located in the LGA.
"Both of them are looking for each others necks. Full FIre employed the services of another banditry group to help kill the Chain gang who got wind of the plan and laid ambush for them.
"They opened fire and killed all of them. Some persons claimed that 10 persons were killed in the bloody fight while others said they counted 15 bodies.
"But it was an internal fight for supremacy among gangs and not a communal crisis. In fact the locals ran away because they feared for their lives. They feared that in the course of the reprisal, they might be affected despite being innocent."
"Ukum has become hotbed of killings, we are all living in fear as we speak because we cannot tell who is who among our local boys," he said.
When contacted,  the Benue State Command Police Public Relations Officer, Catherine Anene said she was yet to receive information on the incidents
Governorship Election: IGP Orders Redeployment of Imo CP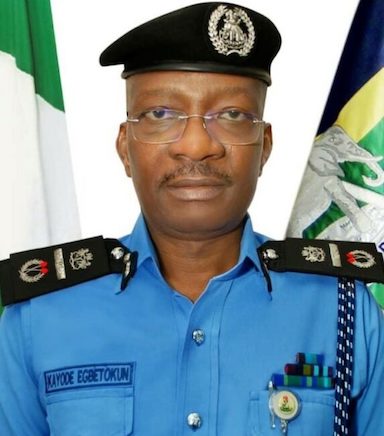 R The Inspector-General of Police (I-G), Mr Kayode Egbetokun has ordered the redeployment of the Commissioner of Police (CP) in charge of Imo, Mr Mohammed Barde to the Force Headquarters.
This is contained in a statement issued by the Force Public Relations Officer, ACP Olumuyiwa Adejobi, on Monday in Abuja.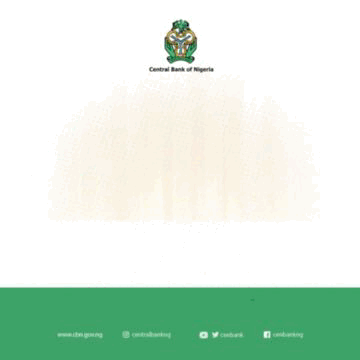 He said the redeployment of the CP ahead of the Nov.
11 governoship election in the state was in line with his commitment to ensure neutrality in the election.
Adejobi said the decision to reshuffle the CP underscores the Police Force's unwavering dedication to upholding the rule of law throughout the electoral proceedings.
"This redeployment is not an indictment on the affected officer but a broader strategy aimed at bolstering security measures, promoting transparency and upholding the integrity of the electoral security management.
"The I-G is resolute in ensuring a secured environment for all stakeholders, political parties, candidates and citizens to participate in the electoral process," he said.
Adejobi called urged the electorate to cooperate with the police and other security agencies by adhering to the law to ensure a smooth and successful election. (NAN)
Plateau LGA Sustains Crackdown On Kidnappers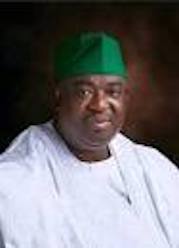 From Jude Dangwam, Jos
The Transition Implementation Committee Chairman of Qua'an Pan Local Government Area of Plateau State, Hon. Christopher Manship Audu Wallat, has said the local Council had to embark on an intense crackdown on kidnappers to pave ways for the economic growth and infrastructural development of the area.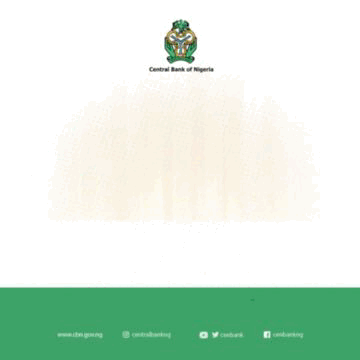 He said the Local Government had unfortunately become a hotbed for kidnapping, leading to collapse in economic activities despite the fact that the LGA is strategically located at the common boundary with Nasarawa State.
"Let me tell you, before this administration came into place, people in Qua'an Pan LGA didn't sleep in their houses.
We don't go to weddings and other occasions due to insecurity, especially kidnapping, armed robbery and assassination.
"But to the glory of God, we have reduced it drastically. Because when we catch the culprit we don't let you go free, the life of our people is our concern and definitely that is what we are doing. You can go anywhere in Qua'an-Pan and ask if we have reduced the trend of kidnapping, arm robbery, and we will continue to go after them.
"Thank God for the cooperation we are having from the security agents and the backing of the State Government in creating a safe and conducive atmosphere for citizens to go about their legitimate activities in our locality" he stated.
He explained that the rationale behind the construction of some bridges on the road linking Shindai, Jak, Bwall, Doemak, Monday and other neighboring local government areas to Namu is to enhance quick response to any distress calls and to further boost economic activities of the agrarian communities.
"This road as you can see is very strategic, people from Shindai, Bwall, Doemak, Jak, Monday, Teng do ply this very road to Namu despite not yet being constructed. Unfortunately, there is no road again for people to follow because of the absence of the bridges which were washed away by flood.
"Vehicles don't ply this road again, and at harvest time, economic activities should be able to kick-start. And such economic activities cannot happen without these bridges to ease the movement of our people and goods into the market.
"Most of the cattle you see being brought to Namu Market often come from this place. Not to talk of farm produce like yam, rice, beans among others. Students find it difficult to go to school especially in the rainy season.
"This is an agrarian area; these bridges will also help in terms of quick response to any security threats in these communities. Without these bridges, if there are any distress calls from communities across here, security personnel cannot cross to salvage the situation," he explained
He said without addressing the already bad security situation he inherited, contractors could not be on site.
Among those projects inspected by the TIC Chairman were the ongoing "construction of new wards and Laboratory at Primary Healthcare Namu, construction of a new Primary Healthcare unit at Pandam; Construction of Primary Healthcare Goechim/Fencing of the PHC with staff quarters, ongoing construction of Vangkoesgoes bridge Shindai and construction of Kong Dungbaan bridge in Shindai Ward
Another on-going project is the completion of Turniang Kwande bridge, rehabilitation of District Head Office Kwalla, Primary Healthcare Dunras-Monday in Bwall Ward, Primary Healthcare Kwagar Kwang Ward; Completion of Long Pan's Palace, Renovation of Qua'an-Pan Guest House also known as Felix Dakyap Guest House and Solarization of the Chairman's House in the Local Government among others.