Gbajabiamila's Standing Committees of Change
By Orkula Shaagee, Abuja
Last week Thursday, Speaker of the House of Representatives Femi Gbajabiamila announced the chairmen and deputy chairmen of 109 standing committees of the green chamber.
The committees, from all indications appear that Gbajabiamila is out to effect some changes in the way standing committees of the House of Representatives are usually constituted.

The announcement, which was generated mixed-feelings, saw some ranking members sidelined in the headship of the standing committees.
Political watchers believe the leadership of the standing committees was an indication that the pre-election squabble between the Peoples Democratic Party (PDP) and the All Progressives Congress (APC), a well as the Gbajabiamila camp and the ex-Speaker Yakubu Dogara camp was still alive.
Besides the failure of Gbajabiamila to honour some ranking lawmakers with committee chairmanship appointments, some standing committees which are the preserve of the south-south lawmakers were given to lawmakers from other regions.
For example, the committee on Petroleum Resources (downstream) is headed by Mahmud Abdullahi Gaiya (APC, Kano) instead of a southern lawmaker. Even the committee on Petroleum Resources (upstream) is chaired by Musa Sarki Adar (APC, Sokoto).
Similarly, Niger Delta Development Commission (NDDC) is now headed by Tunji Ojo instead of a lawmaker from the south-south.
The list shows that Gbajabiamila's loyalists allegedly benefitted highest.
Shockingly, Abdulmumin Jibrin, who was the director general of the campaign organisation that assisted Gbajabiamila become speaker, was not named as head of any committee.
But political commentators still believe that the action of Gbajabiamila to leave of his close man in the headship of a standing committee was a clear way of departing from the past way of compensating friends after every election.
The speaker is also said to have disappointed the Peoples Democratic Party (PDP) members in the House by reneging on his alleged promise to give the party at least 60 standing committees. The PDP got 21 positions as committee chairmen and 30 deputy slots.
Prominent among those who did not get the chairmanship position of any of the standing committees was immediate past Speaker of the House of Representatives, Yakubu Dogara and ex-minority leader of the chamber, Leo Ogor, lost out.
Also, a former chairman of the committee on public accounts, Hon Kingsley Chinda, and his counterpart in the committee on public petition, Hon Uzonma Nkem Abonta were among those that lost out.
It is believed that Chinda's failure to get a standing committee chairmanship slot was because of his openly confrontation with Speaker Gbajabiamila for rejecting his nomination for Minority Leader position by the PDP leadrership.
It was observed that while some members jubilated over the announcement, others wore long faces. Some of them also approached the Speaker to shake hands with him while others either remained on their seats or left the chamber before adjournment.
It was also observed that while some states like Kano and Lagos got multiple chairmanship appointments, others like Rivers State, whose Governor Nyesom Wike is openly opposed to the APC-led government got only a vice-chairmanship position.
For the chairmanship positions, the ruling and majority All Progressives Congress got 80; Peoples Democratic Party, 21; All Progressives Grand Alliance, 2; Allied Peoples Movement, 1; and Action Alliance, 1.
For the 104 vice-chairmanship positions, the APC got 63; the PDP, 30; APGA, 3; the ADC, 3; the PRP, 2; the SDP, 1; the ADP, 1; and AA, 1.
Gbajabiamila's speakership campaign organisation led by Mr Abdulmumin Jibrin had promised the PDP 60 committee leadership appointments.
Gbajabiamila, however, urged lawmakers who did not get any appointment to take it in good faith.
According to the list, Wale Raji (APC-Lagos) was named chairman, House Services; Abdulrazak Namdas, Committee on Army; Aliyu Betara (APC-Borno) as chairman Committee on Appropriations; while James Faleke (APC-Lagos) was named chairman, House Committee on Finance.
The speaker was said to have appealed to those who could not get standing committees to take it in good faith. The list showed that Wale Raji (APC-Lagos) is chairman, House Services; Hon Abdulrazak Namdas heads the committee on Army; Aliyu Betara (APC-Borno) heads the House committee on appropriations; Abiodun Faleke (APC-Lagos), committee on finance and Pascal Obi, committee on health institutions. Also, Luke Onofiok chairs the committee on federal judiciary; Akin Adeyemi, committee on communications; Jimi Benson as chairman, committee on Defence; Wole Oke (PDP-Osun), committee on public accounts while Abdullahi Bago (APC-Niger) who contested against Gbajabiamila is given the committee on African integration and cooperation. Hon Jerry Alagbaso was appointed as chairman, committee on public petitions; Nasir Daura, committee on interior; Aisha Dukku, committee on electoral matters; Yusuf Buba, committee on foreign affairs; Tunji Ojo, committee on Niger Delta Development Commission (NDDC); Tajudeen Abbas, committee on land transport; and Johnson Ogbuma, committee on environment. Hon Lynda Ikpeazu was given the committee on maritime administration and education; Mohammed Jega, committee on internally displaced persons; Jonathan Gaza, committee on legislative budget and research. Also, Hon Yusuf Kila is chairman, committee on customs; Hadija Bukar Ibrahim, committee on north east development commission; Munir Baba, committee on agricultural production and Adamu Faggae heads the committee on constituency outreach. Nicholas Mutu is chairman, committee on gas; Victor Nwokolo, committee on banking and currency; Bello Kumo, committee on police; Garba Datti, committee on ports and harbours; Ibrahim Babagida, committee on capital markets. Abubakar Ado heads the committee on information; Mustapha Dawaki is chairman committee on housing; Yemi Adaramodu, committee on youth development; Olumide Osoba, committee on sports; Abdullahi Salami, committee on poverty alleviation; Kabir Idris is chairman House committee on civil society; Femi Fakeye, committee on commerce; Ifeanyi Momah, committee on FCT judiciary; Abubakar Kabir, committee on works; Benjamin Kalu, committee on Media and Public Affairs; Nwokocha Darlington, committee on insurance.

2023 Presidency: PDP, APC Chieftains Bicker Over  Atiku, Tinubu Chances.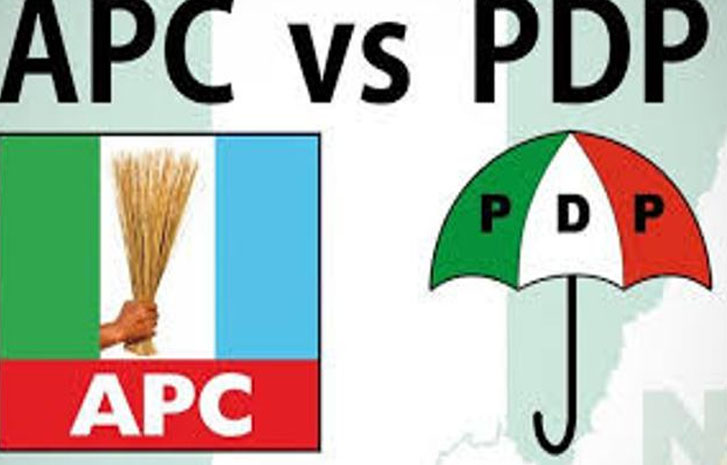 The Ondo Central Senatorial Candidate on the platform of the Peoples Democratic Party (PDP), Mr Ifedayo Adedipe, has said that the crisis rocking the party will not stop it from winning the 2023 general elections.
The senatorial candidate is optimistic that the crisis trailing the opposition party after its presidential primary election will soon be resolved.
Adedipe, a Senior Advocate of Nigeria (SAN) stated this in an interview yesterday in Akure.

According to him, PDP will win resoundingly in Ondo Central Senatorial district due to poor performance of the ruling All Progressives Congress (APC) in the state.
"I have never believed and still not believe in incumbency factor because the so called ruling party has no good record that can secure them victory.
"So, it's left for the electorate to decide if their lives are better off; better secured or united under the ruling party.
"I count on good sense of our people and I think I am optimistic of winning the forthcoming election for Ondo Central Senatorial district," he said.
Speaking on the picking of Vice Presidential Candidate of the party, Adedipe, who described Gov. Nyesom Wike of Rivers as one of the strong pillars of PDP, called on the party leadership to manage post primary election crisis properly and ensure he is well treated.
"This is an internal crisis and nobody can dispute the good performance of Gov. Wike, his resoluteness and charismatic. So, if he fell poorly treated; I believe the leadership needs to address the issue wisely.
"Wike is a rocket party leader because when others ran away, he was there. So, it is natural to feel that he has been badly treated and if you ask me, I fell he has not been well treated in the post primary election arrangements.
"But we still have some months to the general elections and the matter will be resolved," he said. (NAN)
Osita Okechukwu: Tinubu Will Win Election by 60 Percent
The Director-General of the Voice of Nigeria, VON, Osita Okechukwu, yesterday predicted that the All Progressives Congress, APC, presidential candidate, Bola Tinubu, would win the 2023 elections.
Okechukwu said Tinubu would win the presidential election by 60 percent.
The founding member of APC made the prediction while addressing newsmen at the APC National Secretariat in Abuja.
He noted that APC has more lawmakers at the National Assembly, adding that they would work towards Tinubu's victory.
Okechukwu stressed that APC members in the National Assembly would not betray Tinubu in 2023.
He insisted that the chances of the APC presidential candidate winning the 2023 presidential election were very high.
According to Tinubu: "Asiwaju has 60 percent of winning this election. We are in charge of 22 states of the federation. We have the majority in the National and State Houses of Assembly – they are not going to betray him.
"Even in the South-East, that has never been our (APC) stronghold, on the day of the election, we are going there to protect our mandate.
"Tinubu can win in Nigeria if you can't have northern support. No northerner can win without a southern stronghold. That's why I'm giving Tinubu about 60% chances."
Group drums support for Obi A Political support group, under the aegis of Obi Campaign Mobilisation Team, yesterdayday drummed support for Peter Obi, Labour Party's Presidential candidate ahead of 2023 general elections.
The group also called on eligible voters to take advantage of the ongoing voters registration to get registered to enable them to exercise their voting rights during the elections.
Mr Patrick Ochioni, the Convener of the group, while speaking at the event in Karu Local Government Area of Nasarawa state, said the group was solely formed to mobilise and canvass support for Obi's presidential bid.
Ochioni, who is also a Labour Party candidate for Karu – Gitata constituency, Nasarawa state, said the group had confidence in Obi's capacity and competence to entrench good governance in Nigeria.
According to him, Nigerians have suffered enough in the hands of their leaders, especially under the Peoples Democratic Party and All Progressives Congress, noting that it was high time people realised this and vote for a better Nigeria.
Ochioni disclosed that Obi mobilisation campaign team had covered the 13 Local Government Areas of Nasarawa state and spread to 17 states of the federation.
"We need a better Nigeria, the only way we can get a better Nigeria is to go to the streets, markets, mosques and churches to tell our people; and the only way we can have a better Nigeria is by voting Peter Obi.
"Before he became governor of Anambra, he was already a successful business man, he set a record that nobody was able to beat up till date when he led the state for 8 years. "We need somebody who has good managerial skills, competent, intelligent, knowledge of economy; somebody who will make Nigeria a producing nation but not a consuming nation that is known for," he said.
He called on people to vote their conscience but not to mortgage their future by selling their votes to money-bag politicians, adding that a vote for Obi is for employment, security, education, functional health care, infrastructure development.
Also, High Chief Jerome Agbo said Nigerians were worried, given what was happening in the country, noting that Nigerian youths and women looked up to Obi to unify the country, settle insecurity and end university strikes so that children could return to school.(NAN)
APC Upholds MacDonald's Exco in Imo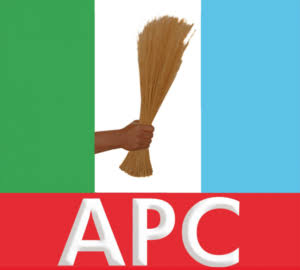 By Jude Opara, Abuja
The All Progressives Congress (APC) yesterday upheld the MacDonald Ebere led State Executive Committee in Imo state.
Deputy National Publicity Secretary of the APC, Yakubu Ajaka told newsmen after a meeting of the National Working Committee (NWC) of the ruling party.
Recall that on the 15th of June, a letter earlier written by the Deputy Secretary, Festus Fonta recognized the leadership of Hon.

Dan Nwafor.
Ajaka said; "The National Working Committee NWC just finished a meeting now and in their decision rescind that letter.
"So the status quo in Imo remains that the MacDonald Ebere led state Committee remains the substantive Chairman of the party in Imo state.
"There is no change of leadership, so what happened was just a mere mistake. The Supreme Court judgement was very clear, the current executive of MacDonald was a product of Congress.
"The Congress that produced Nwafor's group has just elapsed by decision of NEC in 2022. So the current Exco there now is the only recognized leadership in Imo.
"This is the decision of the NWC today".
When asked why the National Secretary was not in the meeting, Ajaka said that the Deputy Secretary who signed was present at the NWC meeting.
NPC Commissioner reaffirmed Plans for a Paperless Census in 2023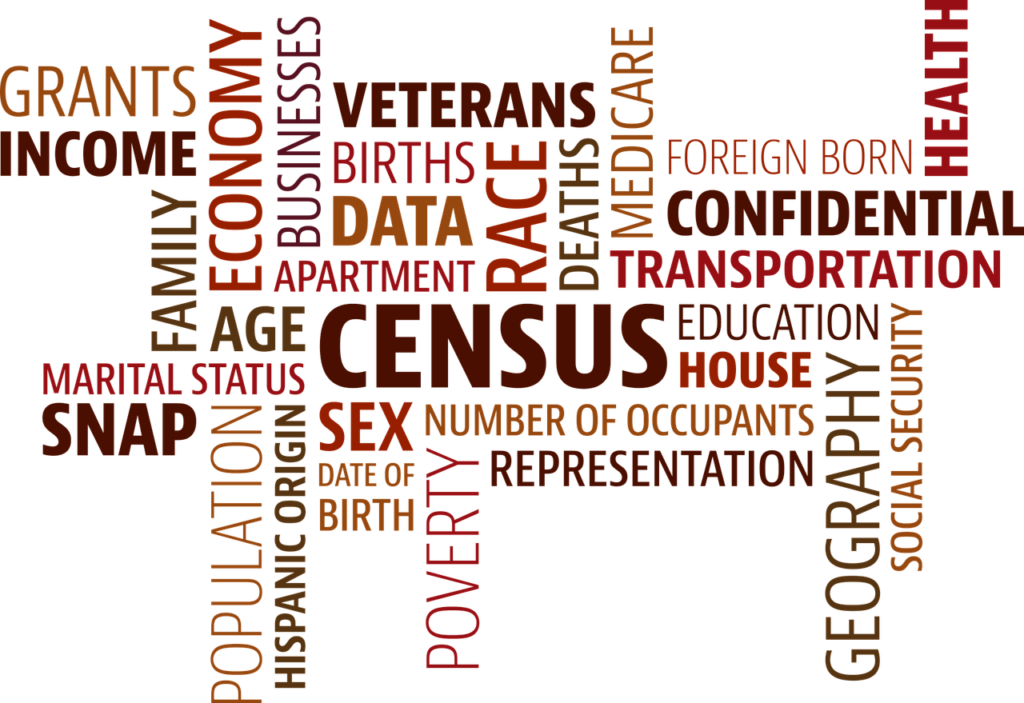 The federal commissioner representing Nasarawa state at the National Population Commission Abuja, Silas Ali Agara, has reaffirmed the commission's plans to conduct a paperless population census using tablets during the 2023 census.


He disclosed this while touring the training centers of enumerators of the trial census across the Karu Local government area, Tuesday.

The Federal Commissioner, National Population Commission NPC, representing Nasarawa state, Silas Agara, visited the training centers which include, Karu Local government Secretariat, Government secondary schools Karshi, and that of Pyanko as well as government secondary school Uke among others.
Addressing the enumerators, Silas Agara, said the paperless census is necessary for Nigeria just as other countries like Ghana and South Africa have already adopted it, calling on the trainees to make sure they understand the practical aspect of the training, stressing that at the end of it, some of them would be supervisors and enumerators depending on the recommendations by the facilitators while those with less performance will be on the reserve list.
Agara told them that the paperless work does not matter the qualifications of an individual but how one can handle the machine, urging them to use the opportunity to improve their skills based on the technicality involved in the work and assured them of adequate security and welfare throughout the twelve days training of the enumerators.
He said those that did not receive text messages but their names were captured in the Master list of Five thousand one hundred and ninety-nine names to be reassured that they are part of the program, admonishing them to cooperate with their facilitators to achieve success.
Some facilitators and enumerators interviewed, Amanda Litini Apatak and Felix Ajuda, applauded the National population commission for allowing them to serve, saying that they have learned a lot with two days of their training.