Give Us Petrol at Official Ex-depot Price, lPMAN Tasks NNPC
Ejigbo Satellite Depot of the Independent Petroleum Marketers Association of Nigeria (IPMAN) has urged the Nigerian National Petroleum Company Ltd. (NNPCL) to give same window given to Major Oil Marketers Association of Nigeria (MOMAN) to buy fuel at regulated depot price of N148. 17 per litre.
The Chairman of IPMAN Ejigbo Depot, Mr Akin Akinrinade, made the appeal in Lagos yesterday while addressing the media on the price disparity of petrol to IPMAN members by depot owners.

Akinrinade wondered why private depots get petrol from NNPCL at official rate of N148. 17 per litre but sell at N220 per liter ex-depot price to IPMAN.
He, however, issued seven days ultimatum to NNPCL to work out a concrete arrangement for IPMAN to buy fuel at regulated price of N148.17 per litre.
He said that lPMAN had an agreement with NNPCL on fuel supply but has refused to adhere to the agreement.
"We have noticed the price disparity at which NNPC is selling petrol to major marketers at regulated price and the private depot are selling to the independent marketers at N220 per litre.
"Major marketers are selling at the rate of N170 per litre in their stations and retail outlets are selling at N169 at their stations.
"The private depots are selling ex-depot price at N220 per litre to us, which means that after paying N220 per litre, we still have to add other costs like transportation, logistics among other costs."
According to the chairman, this has led to an increase in the price of petrol at IPMAN stations, adding that members now sell at N250 per litre and above to stay in business.
"We are no longer comfortable with this because Nigerians now see us as the black sheep.
"So, we want Nigerians to know that it is not of our making and that the authorities should address the issues around the price disparity".
Akinrinade said that members found themselves in such situation due to moribund NNPCL depots that were neglected.
"We loaded here last at satellite depot in Lagos since December 2021, but, throughout 2022, we have not load a drop of product here.
"Ordinarily, NNPC is supposed to make arrangement for us to load through the private depots but they have abandoned that arrangement.
"That is why we have no choice but to buy from the private depot owners who use us to make money.
"I wonder why they are now selling to us at N220 per litre," he said.
"Petrol is regulated and held in trust for Nigerians, why are private depots owners profiteering?.
"We are all commission agents in the petroleum business as long as the product is been subsidised.
"We are using this medium again to call on NNPC to make arrangement for IPMAN through the private depots such that we can load in those depots as we used to, paying government regulated price.
"Before now we used to buy at the rate of N148 and with that, we can sell at N170 but it is no longer so because the private depots are selling to us at the rate of N220 per litre ex-depot price," Akinrinade said.
Akinrinade said that IPMAN was simply asking for fair competition, adding that the competition was no longer fair.
He said that lPMAN members were losing customers because they could no longer buy at the price of N250 and above. (NAN)
Progressives Govs Meet Buhari Seek Another Extension for Naira Swap
By Mathew Dadiya, Abuja
President Muhammadu Buhari has met with the Progressives Governors Forum of the All Progressives Congress (APC) as they pleaded for the review of the redesigned currency notes to run concurrently with the old notes and gradually phased out due to the scarcity of cash in the country.
The President also urged citizens to give him seven days to resolve the cash crunch that has become a problem across the country from the policy of the Central Bank of Nigeria to change high value Naira notes with new ones.

Buhari in a statement by his Senior Special Assistant on Media and Publicity, Mallam Garba Shehu said the currency re-design will give a boost to the economy and provide long-term benefits while expressing doubts about the commitment of banks in particular to the success of the policy.
According to the Progressive Governors, the cash crunch was threatening the good records of the administration in transforming the economy.
The President also indicted some bank Chief Executive Officers (CEOs) on the scarcity of the naira notes in circulation, accusing them of selfishness and inefficiency.
"Some banks are inefficient and only concerned about themselves. Even if a year is added, problems associated with selfishness and greed won't go away," the President said.
He said he had seen television reports about cash shortages and hardship to local businesses and ordinary people and gave assurances that the balance of seven of the 10-day extension will be used to crackdown on whatever stood in the way of successful implementation.
"I will revert to the CBN and the Minting Company. There will be a decision one way or the other in the remaining seven days of the 10-day extension," Buhari assured.
The Governors told the President that, while they agreed that his decision on the renewal of currency was good and they are fully in support, its execution had been botched and their constituents were becoming increasingly upset.
They told the President that, as leaders of the government and party in their different states, they were becoming anxious about a slump in the economy and the series of elections that are coming. They requested the President to use his powers to direct the concurrent flourish of the new and old notes till the end of the year.
The President said when he considered giving the approval to the policy, he demanded an undertaking from the CBN that no new notes will be printed in a foreign country and they in turn gave him assurances that there was enough capacity, manpower, and equipment to print the currency for local needs. He said he needed to go back to find out what was happening.
President Buhari told the Governors that, being closer to the people, he had heard their cries and will act in a way that there will be a solution.
An unconfirmed report has it that some bank CEOs had taken a huge chunk of the new naira notes to the house of some politicians.
It was gathered that the APC Governors had expected to get a direct response from the President to allow both the old and new naira notes to circulate concurrently to ease the suffering of Nigerians.
The Governors met with President Buhari over the hardship Nigerians are facing as a result of the naira swap introduced by the CBN.
Briefing some journalists in the Hausa language, Governor Nasir el-Rufai, of Kaduna State, alleged that the Central Bank of Nigeria, CBN, mopped up over N2 trillion of the old note but printed only N300 billion, which he said was not enough and has contributed to the hardship the masses are facing.
el-Rufai, flanked by his Kano State counterpart, Abdullahi Ganduje, said even if the CBN had wanted to implement the cashless policy, they should have printed at least half of what they mopped up, which is N1 trillion.
The governor said the Progressive governors had informed President Buhari that the masses are suffering and traders are losing their goods due to lack of patronage.
He gave the example of a tomato seller that travelled to Lagos with their goods but all got wasted because people have no money to buy, so they appealed to the president to reconsider his stance.
He said, "We the governors of the All Progressives Congress under the aegis of Progressive Governors Forum have met with the President and informed him about the issue that is bothering us and the problems the people are going through because of the currency redesign policy.
"The President explained to us what they have told him and we have seen that the Central Bank Governor (CBN) and the Minting and Printing did not tell Mr. President the truth about the things that are happening in the country.
"What's the truth? Firstly, we are told that they have mopped up over N2 trillion of the old notes and printed only N300 billion of the new notes. Why will you retrieve such an amount of money and then print only N300 billion? That is why there are problems, the money is not enough.
"If you also look at some state and local governments that don't have banks and the problems they are facing from POS. People don't have money to buy things in the market, but they can't go shopping, tomatoes sellers took their products to Lagos and could not sale till they spoiled.
"We have narrated all these issues to Mr. President and he said he will meet with CBN, other stakeholders, and even the deposit money banks. He will see what they will tell him before he takes a decision. But he didn't indicate to us that this issue has ended, there will be no extension and he did not tell us that he will extend it.
"He only told us that until he gets certain about what is going on. We have told him about things that are happening in our states and the trouble people are encountering.
"Our fear is that, if there is no solution to this, it may cause a crisis and affect the general elections and the election may not even hold completely. The President said he will look into it."
Asked what precisely the APC governors want the president to do, he said, "What we the governors want is to give an extension on this policy so that everyone can exchange his money. Because of N300 billion, there is no how it will be equal to N2 trillion. N1 trillion should be printed not N300 billion. The money is not enough that is the problem.
"Our advice is that both the old and new notes should be used until the old notes are gradually faced out. They should print new notes that will be enough, for now, they are not enough for circulation. Those who say the printed new notes are enough are telling lies to the President."
Further asked on what he will tell those accusing him of looking for a godfather that is why he is criticizing the President, he said, "I don't criticize President Buhari. I have never criticized President Buhari, it's only those working with him who are telling him lies, they don't tell him the truth, and they don't tell him what the people are going through on these policies or decisions that are taken.
"What President Buhari brought, we support it. We know the reason he wants to do something but this thing they are not doing it right and they don't tell him the right thing. We the true followers of Buhari are not using him to get money for shopping, we are mandated to tell him the truth, and that's what we've done.
"President Buhari himself knows me, he knows how we have been together. All these allegations I'm used to hearing them. Which godfather am I looking for?
"Asiwaju Bola Ahmed Tinubu is our Presidential Candidate we want him to win the election. I have told Asiwaju Bola Ahmed Tinubu ten times I don't want government work, I don't want to work with him. He is the one saying he wants to work with them at all costs. I swear, I'm bigger than saying he is my godfather, I'm not seeking work, I'm not seeking shopping money, what I am seeking is from God and not man."
el-Rufai said the president did not tell them yes or no, adding that the chairman of Progressive Governors Forum, and governor of Kebbi state, Atiku Bagudu, had gone back to meet the President privately with the hope to convince him.
However, the Kebbi state governor did not brief members of the State House Press Corps that had waited for him on the outcome of his meeting with the President.
NPA Expects Ship Carrying Petrol at Lagos Ports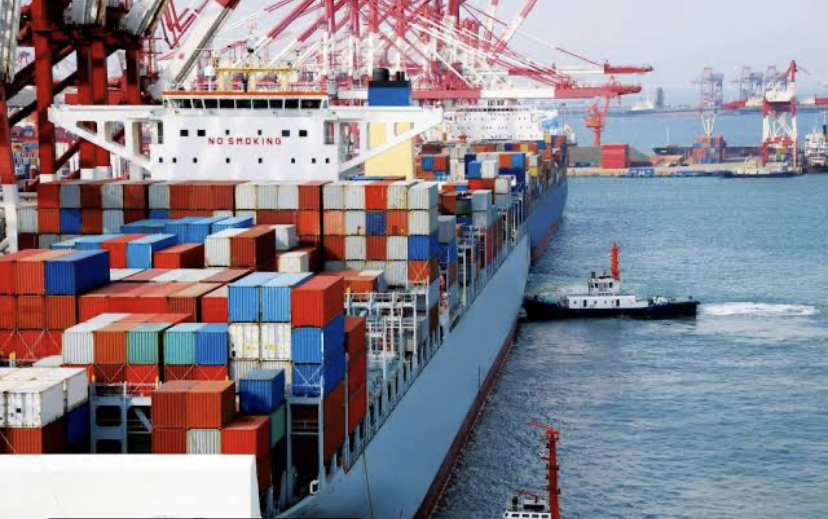 The Nigerian Ports Authority (NPA) on Friday said that out of the 22 ships expected to arrive at the Lagos Port Complex, one was carrying petrol.
It said that the remaining 21 ships expected to arrive at the port were carrying soya bean meal, bulk sugar, bulk gypsum bulk urea, bulk salt, butane gas, general cargo, diplomatic, bulk wheat, container, frozen fish and bulk fertiliser.

The NPA said that the ships were expected to arrive at the Lagos Port Complex as from Feb. 3 to Feb. 14.
NPA reports that another three ships had arrived the ports waiting to berth with general cargo, container, truck and petrol.
Also, the organisation said that 18 other ships were at the ports discharging bulk wheat, general cargo, frozen fish, container, base oil, soya bean oil, bulk gypsum, soya bean meal, bulk urea and petrol. (NAN
SEC Renews Commitment to Investor Education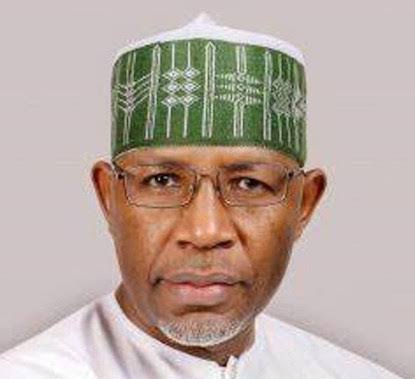 By Tony Obiechina, Abuja
The Securities and Exchange Commission has restated its commitment to continue to educate and enlighten investors in a bid to ensure they make informed investment decisions.
This was stated by Head, Office of the Chief Economist of the SEC, Dr. Okey Umeano during an interview in Abuja.
Umeano stated that the upsurge in the activities of illegal fund managers in recent times has been a source of worry to the Commission and assured investors that the SEC is working hard along with other government agencies to reduce their activities to the barest minimum.

"This is an area that we are doing a lot and still have a lot to do. If you look at the Capital Market master plan, you will see that a lot of the things we want to do revolves around investor education. In investor education, what we tell investors is how to know who is genuine and it is very simple.
"Just go to the sec.gov.ng you can just on the search portal type CMO. The search portal comes out and you type the name of the firm marketing to you, if it is not there then it is not registered with SEC that means you are not protected. You are not covered by that investor protection that I am talking about. Those who are marketing financial products, investment related financial products must come to SEC and be registered," Umeano stated.
Umeano disclosed that in an effort to further protect investors, the Commission has been carrying out enforcement exercises against these illegal fund managers and would continue to do so.
"We have been going around closing Ponzi schemes and all those illegal fund managers and you know we have been on different stations. I personally have been on several TV stations, radio, and newspaper talking about this. We are about to launch a few billboards around the country saying these same things. Nigerians must understand that the money that they are giving people it is difficult to get.
"It is difficult to raise capital and before you give it to someone, it is important to know that person is the right person. This they can easily ascertain by going on our website. That is the message.
He stated that the Commission has a police Unit that assists in investigating these entities and carrying out enforcement actions when the need arises, while also collaborating with relevant government agencies like the Nigeria Financial Intelligence Unit and the Economic and Financial Crimes Commission.
"The problem with Ponzi schemes is they use the money from Mr. A to pay Mr. B and use Mr. B's own to pay Mr. C and while they are paying all that, they are taking their own so by the time we close them, there's not enough money again to return to the people whose money they took. You also know they promise outrageous returns and these returns are paid to the first people.
"We have a few now that we are trying to resolve but I must tell you that it is difficult for anyone who has put money in a Ponzi scheme to recover much. It is important that Nigerians understand it is not nice. If anyone promises you a return too good to be true, then it is probably not true," he said.
Dr. Umeano therefore urged Nigerians to be vigilant and carry out their due diligence by visiting the Commission's website to ascertain registration status of the entities before investing, adding that there is also a need for them to understand the products they are investing in to obtain desired returns on their investments.