Global Support to Producers in Agricultural Sector to Hit $1.759trn by 2030-Report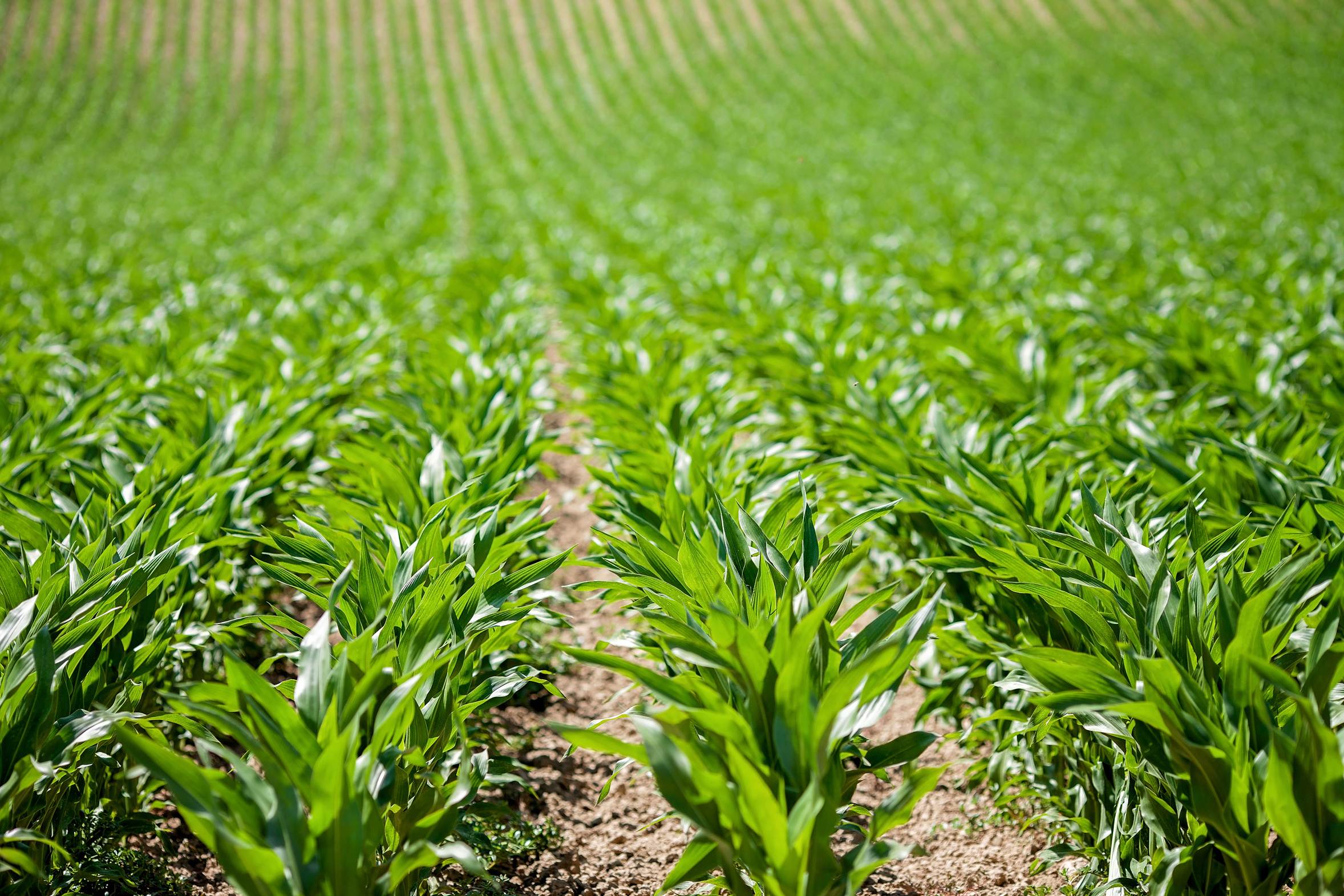 By Joseph Chibueze, Abuja
A new United Nations report has projected that global support to
producers in the agricultural sector per year will hit $1.759 trillion
by 2030. This is more than three times the current value of $540
billion per year.

Unfortunately, according to the report, about 87 percent of this
support, approximately $470 billion, is price distorting and
environmentally and socially harmful. The report therefore calls for
repurposing damaging incentives to achieve more of the 2030
Sustainable Development Goals (SDGs) and realize the UN Decade of
Ecosystem Restoration.
The report, entitled: A multi-billion-dollar opportunity: Repurposing
agricultural support to transform food systems, launched by the Food
and Agriculture Organisation (FAO), the UN Development Programme
(UNDP) and the UN Environment Programme (UNEP) finds that current
support to producers mostly consists of price incentives, such as
import tariffs and export subsidies, as well as fiscal subsidies which
are tied to the production of a specific commodity or input.
"These are inefficient, distort food prices, hurt people's health,
degrade the environment, and are often inequitable, putting big
agri-business ahead of smallholder farmers, a large share of whom are
women," the report said.
According to the report, in 2020, up to 811 million people in the
world faced chronic hunger and nearly one in three people in the world
(2.37 billion) did not have year-round access to adequate food. In
2019, around three billion people, in every region of the world, could
not afford a healthy diet.
"While the majority of agricultural support today has negative
effects, about $110 billion supports infrastructure, research and
development, and benefits the general food and agriculture sector.
Reconfiguring agricultural producer support, rather than eliminating
it, will help end poverty, eradicate hunger, achieve food security,
improve nutrition, promote sustainable agriculture, foster sustainable
consumption and production, mitigate the climate crisis, restore
nature, limit pollution, and reduce inequalities," it said.
The Director-General of FAO, QU Dongyu, said, "This report, released
on the eve of the UN Food Systems Summit, is a wake-up call for
governments around the world to rethink agricultural support schemes
to make them fit for purpose to transform our agri-food systems and
contribute to the Four Betters: Better nutrition, better production,
better environment and a better life."
Agriculture is one of the main contributors to climate change through
greenhouse gas emissions from different sources, including manure on
pastureland, synthetic fertilisers, rice cultivation, burning crop
residue, and land-use change. At the same time, agricultural producers
are particularly vulnerable to impacts of the climate crisis, such as
extreme heat, rising sea levels, drought, floods, and locust attacks.
The report said continuing with support-as-usual will worsen the
triple planetary crisis and ultimately harm human well-being. "Meeting
the goals of the Paris Agreement requires shifting support especially
in high-income countries for an outsized meat and dairy industry,
which accounts for 14.5 per cent of global greenhouse gas emissions.
In lower-income countries, governments should consider repurposing
their support for toxic pesticides and fertilizers or the growth of
monocultures," it said.
"Governments have an opportunity now to transform agriculture into a
major driver of human well-being, and into a solution for the imminent
threats of climate change, nature loss, and pollution," said Executive
Director of UNEP, Inger Andersen.
"By shifting to more nature-positive, equitable and efficient
agricultural support, we can improve livelihoods, and at the same time
cut emissions, protect and restore ecosystems, and reduce the use of
agrochemicals."
The report highlights cases where such a process began: the Indian
state of Andhra Pradesh that adopted a policy of Zero Budget Natural
Farming; the 2006 reform of agricultural policies in China that
supports decreased use of mineral fertilizers and chemical pesticides;
the Single Payment Scheme in the United Kingdom that removed subsidies
in agreement with the National Farmers' Union; the European Union,
where crop diversification has been incentivized through reform of the
Common Agricultural Policy (CAP) and the Senegalese programme PRACAS
to incentivize farmers to cultivate more diverse crops.
Although there is no one-size-fits-all strategy for repurposing
agricultural producer support, the report recommends a broad six-step
approach for governments: Measuring the support provided;
Understanding its positive and negative impacts; Identifying
repurposing options; Forecasting their impacts; Refining the proposed
strategy and detailing its implementation plan; Finally, monitoring
the implemented strategy.
"Repurposing agricultural support to shift our agri-food systems in a
greener, more sustainable direction — including by rewarding good
practices such as sustainable farming and climate-smart approaches —
can improve both productivity and environmental outcomes," said UNDP
Administrator, Achim Steiner. "It will also boost the livelihoods of
the 500 million smallholder farmers worldwide — many of them women —
by ensuring a more level playing field."
By optimizing support for the agricultural sector using a transparent,
customised and evidence-based approach, our planet will benefit from a
healthier, more sustainable, equitable and efficient global agri-food
system.
The report is launched ahead of the 2021 Food Systems Summit
(September), COP15 on biodiversity (October) and COP26 on climate
change (November). These events will allow governments to make
multilateral commitments to rethink outdated agricultural subsidies,
build forward better for the post-COVID-19 era, to commit to such a
strategy and to coordinate and monitor its implementation.
Agribusiness: Kebbi Govt. Disburses N126.7m Grant to 8 Cooperatives
The Kebbi Government in collaboration with the United States African Development Foundation (USADF), have disbursed N126.7 million to eight cooperative associations, aimed at eradicating poverty in the state.

The State Commissioner for Agriculture and Mineral Resources, Alhaji Maigari Abdullahi-Dakingari, made this known while briefing newsmen on Thursday in Birnin Kebbi.
"Kebbi government in collaboration with USADF signed a five-year Memorandum of Understanding of 500,000 dollars each, to provide seed capital and technical assistance to local agribusinesses.
"The partnership targets eight cooperative associations that add values to commodities.
"Kebbi State was the first to contribute its counterpart fund of 500,000 dollars and subsequently USADF gave its own part of the fund under the programme," Abdullahi-Dakingari said.
He said that N126.7 million had been disbursed to the associations out of N319.4 million approved grant for the project.
"Five million dollars is going to be utilised for a period of five years and the disbursement has commenced already from the first approved grant of N319.4 million.
"Dankwalli Rice Farmers Association got approved grant of N41.2 million and was mobilised with N22.8 million. Gaskiya Diary Cooperative got approved grant of N41.6 million and was mobilised with N10.3 million.
"Also Sangara Cooperative got N36.2 million and was mobilised with N12.8 million.
"Birgin Jigawa Dairy Cooperative and Magajin Karaye Cooperative got approved grant of N40.3 million and N36.3 million and were mobilised with N10.3 million and N14.3 million respectively.
"Matan Fada Cooperative got N41.6 million and was mobilised with N15.1 million.
"Dawanau got N41.2 million and was mobilised with N18.7 million, while Tondi Gada got N40.6 million and was mobilised with N22.2 million," Abdullahi-Dakingari
explained.
The Commissioner recalled that the staff of each of the cooperatives had received training on USADF accounting policies, procedures and reporting requirements to ensure effective and judicious management of the project funds.
He also revealed that the goal was to, first of all, encourage the participating farmer associations to view agriculture as a business rather than as a subsistence activity.
"The project is expected to unleash the entrepreneurial spirit in the beneficiaries.
"Overall, this is expected to engender an inclusive economic growth as more than 200,000 people are going to benefit from the project," Abdullahi – Dakingari said.
The commissioner urged the beneficiaries of the project to abide by the laid down guidelines and policies of the project in order to actualise the objective it was meant to achieve. (NAN)
Nigeria Develops Drought, Insect Resistant Maize Seed – NABDA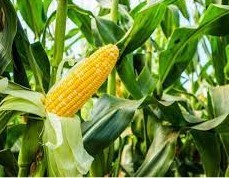 Prof. Abdullahi Mustapha, Director-General, National Biotechnology Development Agency (NABDA), said that indigenous scientists have successfully developed insect and drought resistant maize seeds in the country.

Mustapha stated this at the inauguration of a two-day retreat for the North East based journalists, farmers and agricultural extension agents, on Wednesday in Yola.He said that efforts were on to raise the maize variety for commercial purposes to enhance farmer access to the genetically modified seeds. According to him, the development of maize variety is to help smallholder farmer overcome the challenges associated with crop cultivation.
"Recall that Nigeria made history as the first country in Africa and the world at large to develop and release a cowpea variety that is resistant to the notorious Pod Borer."Pod Borer has the capacity of destroying a whole beans farm and leaving the farmer helpless."Many of you here have already planted the beans and looking forward to the benefits."Also, efforts to commercially release a maize variety that is both drought tolerant and insect resistant are in place," he said.Mustapha said that Nigeria would be the second country in Africa to make the breakthrough, adding that agricultural biotechnology became acceptable option to improve farming practices and productivity worldwide.The D-G said that the retreat was designed to properly prepare journalists and media outfits to be an integral part of the development processes.In her remarks, Dr Rose Maxwell, Deputy Director in the agency, said that the aim of the training was to provide accurate and up to date information about advances in the biotechnology sector since its adoption in the country.Maxwell said that the media has a critical role to play in creating awareness on biotechnology concept, and to address issues of misunderstanding in the face of opposition to Genetically Modified Organisms (GMOs)."Among the objectives of the training is to bring journalists up to speed with development in biotechnology and how such changes can improve lives and general well being of Nigerians," she said.Also, Gov. Ahmadu Fintiri, represented by his deputy, Mr Seth Crowther, said that Adamawa was set for complete economic transformation in its drive to reduce reliance on oil revenue and encourage diversification through agriculture."The strategy to train the media alongside the farmers and extension agents is a right step in the right direction. "We are also happy that you chose to host this event for the North East in Adamawa, which is an agrarian state."Adamawa is well known for cotton, soybeans, yam, sorghum, sugar cane, groundnut, rice, cowpea, and maize cultivation as well as animal husbandry," he said. (NAN)
Desert Locust Invasion can Disrupt Food Security- FAO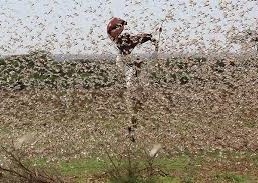 The Food and Agriculture Organisation of the United Nations (FAO) has warned that the desert locust which is the world's largest mitigatory crop pest is capable of leading millions of people into food insecurity if left unchecked.

It said the menace of diseases and pests in West Africa is clearly evident in the considerable annual losses of up to 25 per cent of animal production and as high as 40 per cent of plant production.
FAO Representative in Nigeria and Economic Community of West African States (ECOWAS), Fred Kafeero, stated this on Wednesday in Abuja.
He was speaking at the opening session of the capacity building workshop for competent authorities at National level on the best practices for the anticipation and control of desert locust invasion in West Africa and the Sahel Sub-Region.
Kafeero, who was represented by the Assistant FAO Representative programme, Abubakar Suleiman, said the FAO would ensure implementation of anticipatory and early actions, provide technical assistance to countries and strengthen regional coordination to check the menace of the pest.
According to him, FAO places importance on supporting government efforts at enhancing disaster risk reduction and resilience building in line with its country programing network.
He said FAO would fight against locusts by encouraging "no regrets" investments to strengthen countries' preparedness and anticipatory action to safeguard the livelihood of their people.
"This will contribute to saving the livelihoods of the affected populations and increasing their resilience to the desert locust invasion.
"It is in view of implementation of this anticipatory and early actions that a technical cooperation project titled "Capacity building of ECOWAS in prevention, surveillance and control of the desert locust.
"As well that the analysis of its impact on Food security and nutrition in the Sahel during the COVID-19 pandemic' has been developed to be implemented with the support of FAO in collaboration with the Directorate of Agriculture and Rural Development, ECOWAS Commission.
"The project is to provide technical assistance and build and strengthen the locust surveillance and control capacity of targeted countries including Cameroon, Gambia and Nigeria in the area of preparedness and anticipatory actions to prevent the desert locust invasion," he said.
In his remarks, Minister of Agriculture and Rural Development, Dr Mohammad Abubakar, said the need for Nigeria and its neighbours within the African continent to join efforts toward the survey and management of such pests was imperative.
Abubakar, who was represented by the Chief Veterinary Officer of Nigeria, Dr Olaniran Alabi, said the training would go a long way in strengthening the capacity of field staff in responding to invasion by any transboundary pests.(NAN)