Helping Nigerian Teenage Girls Overcome Anxiety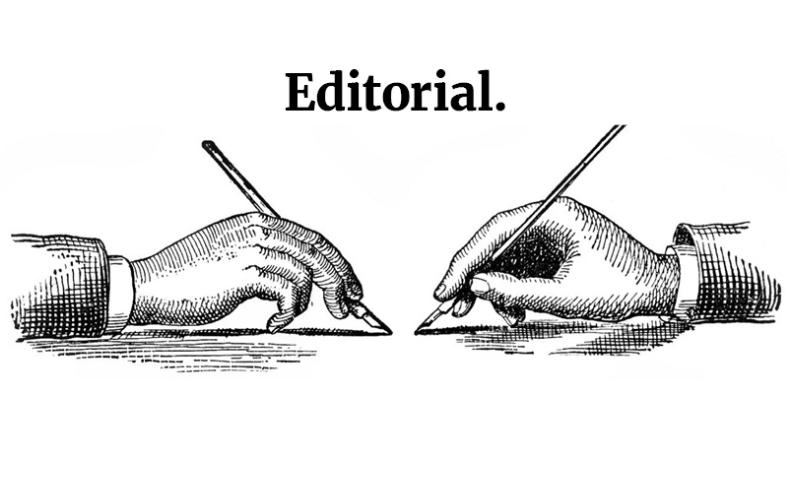 By Nuhu Muye

In the last decade, rates of anxiety-related disorders among teenagers in the world have steadily risen, particularly in girls. Researchers and psychologists posit several hypotheses about why these rates are on the rise from digital hyper-connectivity to heightened external pressures to simply a greater awareness, and therefore diagnosis, of mental health concerns.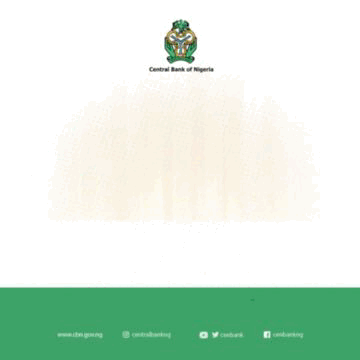 Whatever the causes, there is hopeful news for parents and teens: first, some degree of stress and anxiety is not only normal but essential for human growth. And if those levels become untenable, there are tested strategies for reining anxiety back in.
As a guidance counsellor, I have spent decades working with adolescent girls and their families in Nigeria.
In recent years, I have noticed a change in how society views stress. "Somehow, a misunderstanding has grown up about stress and anxiety where our culture now sees both as pathological." The upshot of that is that we have adults and young people who are stressed about being stressed and anxious about being anxious.
Anxiety is a normal and healthy function, and much of the anxiety that Nigeria teenagers express is a sign that they are aware of their surroundings, mindful of their growing responsibilities, and frightened of things that are, in fact, scary. Adults can make a difference simply by "reassuring them that, a great deal of time, stress is just operating as a friend and ally to them."
Change and stress go hand in hand even if a change is positive. Teenagers' lives are filled with change: Their bodies and brains are transforming, they usually switch schools at least once between ages five and 12; their academic workload is increasing, and social relationships are constantly evolving. The anxiety that comes with stretching to face these and other challenges is part of how humans develop strength. When I talk with teenage girls, I use the metaphor of exercise: To develop physical strength, you have to slowly push your levels of physical endurance, building up strength through resistance training. Similarly, you should see (a challenge) as an extraordinary weight-training programme for your mind. You are going to walk out of it tougher and stronger than you have ever been.
Stress, emotion and the teenage girls' brain sometimes reach levels that impede a teenage girl's ability to navigate life effectively. Thus, one cautions that an emotional outburst in and of itself is not a reliable indicator of mental health. "If you are raising a normally developing teenage daughter, she will have meltdowns. And there's nothing you can do to prevent that."
Of course, when it's your daughter who is sobbing on the bathroom floor, it's hard to keep this in perspective. When it's your kid, it's terrifying and alot of parents are frightened and paralysed in that moment. They wonder: Is this a sign that something is really wrong or that my kid is really out of control?
This is where a little neuroscience might be helpful, the adolescent brain is very gawky and vulnerable to emotion. That gawkiness stems from the extraordinary brain development that happens in adolescence. The brain is upgrading, but in the same order as it initially developed from the more primitive regions that house emotions to the more sophisticated regions that regulate perspective and problem-solving. The result? "When she's calm, a teenage girl can out-reason any adult. When she's upset, her primitive regions can hijack the whole system and take it down."

When your daughter is emotionally overwhelmed, give her a little time. It's easy to see a meltdown as a fire that's about to turn into a conflagration. But a storm is a more accurate metaphor. You can't stop a storm, but you have to wait it out. But these storms do pass. The brain will reset itself. Don't try to stop the storm or fix it in the moment.
Instead, sit with her, go on a walk together, watch a funny show, or offer her a cup of tea, advise her. After weathering a few storms successfully, "parents and teenagers get to discover that all by itself, the storm will pass. At that point, either the problem completely evaporates and she moves on, or the girl can now look at the problem with clear eyes, assesses it with her prefrontal lobe back online, and figures out what she wants to do." Responding instead of reacting to teenage girls is particularly sensitive to the cues they receive from parents and teachers from words to facial expressions. How adults respond to teens' emotional reactions matters a lot. When adults become anxious in response to a teen's anxiety, it exacerbates the situation.
Helping girls weather stress storms can be excruciating for parents, and she understands the almost primal desire to alleviate the pain, solve the problem for them or remove the stressor such as letting them stay home from school if they are anxious about a test. But avoidance feeds anxiety. Girls often feel stressed because they overestimate the difficulty of a situation and underestimate their ability to deal with it. When they avoid a situation, they miss the opportunity to correct that perception and recognise their own strength. Thus, these two words will be helpful in helping to keep teens in the driver's seat: "stinks" and "handle." The concept of "stinks" is a very simple phrase that cuts right through it. It says, 'I hear you and I'm just going to sit here for a moment and acknowledge that what you are up against isn't that great. However, empathy goes very, very far in helping them contain what is upsetting them.
Often, there is no simple solution to a stressor, so the next step may simply be acceptance -acceptance of the situation and of their strength to persist through it. It's the ability to say to yourself, 'This stinks, but this is something I can handle.' While on the other hand, the word "handle" is empowering. Girls learn that "by enduring this, she will be able to endure more down the line. She can build up her capacity to handle unpleasant situations."
Build in recovery time for teenage girls strength training, "you can't just lift weights day after day after day." In order to get the full benefits from the workout, your muscles need a chance to recover and repair. The same holds true for the brain. If teens accept that some level of stress is inevitable, they can spend less time worrying about stress and more time focusing on how they can build in recovery time.

"The good news is your mind recovers a lot faster than your muscles do. But you need to restore yourself so you can go right back in for another workout. Your job is to figure out how you like to recover. What's the system that really works for you?" For some teens, playing sports gives them the reboot they need to focus on academics. Another student might benefit from a watching a 22-minute episode of a sitcom, playing with peers, going on a walk or listening to a favourite music playlist.
Having conversations with stressed-out teens about this type of downtime redirects the attention away from the stress and towards the recovery. Students can't always control the stressors in their life, but they can have a say over how they choose to restore themselves. Researchers and psychologists have shown that the restorative power of sleep is a deprivation that reveals the simplest explanations for the rise in anxiety-related concerns. "Sleep is the glue that holds human beings together."
The research is unambiguous: When we are sleep-deprived, we are less emotionally resilient. The first question many clinicians ask teens who come in for anxiety is, "How much sleep are you getting?" If they are consistently getting less than seven or eight hours, that's the first line of intervention. "Teenagers need nine hours a night, middle-schoolers need 10, and elementary students need 11."
When it comes to sleep, small changes can make a big difference, including completing as much homework as they can during the school day, making judicious choices about how much time they spend on any given assignment, and monitoring social media use in the evening. "Technology is very hard on sleep." "I'm not anti-social media, but it makes a tremendous difference for teens to not have a phone and computer in the bedroom at night. Teenagers have texts waking them up."
Because of the melatonin-suppressing effects of blue light emitted from Smartphone screens and other devices, I encourage teens to turn off social media notifications well before going to sleep. But it's not just the blue light. "Girls will often see something on social media that will keep them up at night and if you ask them, they'll usually admit this."
Within that context, adults can offer teenagers empathy, grounded perspectives and a vote of confidence as they work through challenges, helping them aim for courage and not avoidance.
Brave is a positive word, it's something we aspire to be and built into the word is the understanding that the person is scared and yet they are doing something anyway. Scared is here to stay. Anxiety is part of life. It's not our job to vanquish these feelings. It's our job to develop the resources we need to march forward anyway.

*Muye sent this piece from Dutsen-Kura, Minna

UNGA 78: Nigeria, 192 UN Members Adopt Plan Against  Pandemics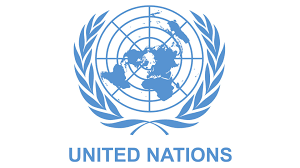 Nigeria and other UN Member States have pledged to prevent a repeat of the devastating health and socio-economic crises caused by COVID-19 and shore up the world's ability to head off another pandemic.
All 193 UN Member States adopted a political declaration at a high-level meeting on Pandemic Prevention, Preparedness and Response at the ongoing 78th session.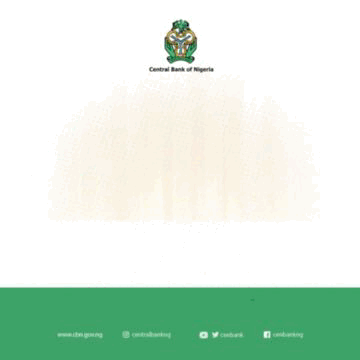 Adopting a milestone political declaration at the first-ever summit on pandemic prevention and response, nations also committed to get back on track to reach the 2030 Sustainable Development Goals (SDGs)
"[This] is a historic milestone in the urgent drive to make all people of the world safer, and better protected from the devastating impacts of pandemics," Tedros Ghebreyesus, Director-General of the UN World Health Organisation (WHO), said.
"I welcome this commitment by world leaders to provide the political support and direction needed so that WHO, governments and all involved can protect people's health and take concrete steps towards investing in local capacities, ensuring equity and supporting the global emergency health architecture that the world needs."
The declaration was the result of months of intense negotiations to refine and agree on actions at the national, regional and global levels. It will be submitted to the General Assembly in due course for formal endorsement.
The political declaration asserts the need for Member States to conclude negotiations on a formal agreement on pandemic prevention, preparedness and response, known also as the Pandemic Accord – and make targeted amendments to International Health Regulations – by May next year.
It also calls on States to address the negative, physical and mental health impacts of health-related misinformation, disinformation, hate speech and stigmatization, especially on social media platforms.
Instead, it calls for public information campaigns based on science and the facts.
Member States also committed to strengthening health work forces and rapid response capacities, surveillance, and local manufacturing abilities, so countries can meet their own needs to prevent, prepare for and respond to pandemics.
Speaking at the summit, UN Secretary- General, Antonio Guterres, recalled that the global response to COVID-19 showcased both human ingenuity and exposed society's shortcomings.
While rapid test and vaccine development were notable achievements, there were also a lack of preparedness, disproportionate impacts on the world's poorest and vaccine hoarding by wealthy nations.
"We must not repeat the mistakes of the past when the next pandemic strikes – as we know it will – and other health threats emerge," he said.
Reiterating the importance of the declaration, the UN chief urged countries to support the WHO, including increasing their financial contributions.
Tinubu Attends NASDAQ, Rings Closing Bell
President Bola Tinubu on Thursday, rang the bell at the National Association of Securities Dealers Automatic Quotation System (NASDAQ), becoming the first African Head of Government to do so.
The president rang the bell at the world's financial capital, New York and became the first African President to perform such task.
NASDAQ is world's second largest stock exchange.
Tinubu, while performing the task, was in company of some Nigerian business leaders and officials of the Nigerian Exchange Ltd. (NGX).
The President also used the opportunity, presented by the historic moment, to advance his foreign investment push in front of financial markets at the famous stock exchange.
"It's a great honour for me to be here. I am happy to bring Nigeria to your doorsteps and I am honoured that we are here, today, with a bubbling Nigerian stock market that will evolve in the West African sub-region.
''The greatest economy in Africa is Nigeria. There is an immense opportunity in Nigeria, where you can invest your money without fear," the President said.
He said that his government would address longstanding problems and impediments, such as the recent economic policies taken since assumption of office in May.
He said these include restoration and unification of the foreign exchange rate market to a stable and trustworthy level.
According to him, this will allow new investors to bring their money and be free of worries about whether they can take it out at any point in time.
"You're free to take in your money and bring out your money. I count on you to invest in Nigeria," the President said.
Tinubu Woos Investors at Nigeria-US Business Roundtable
President Bola Tinubu has assured prospective investors of his administration's determination to adopt necessary fiscal and regulatory measures toward the ease of doing business in Nigeria.
At the Nigeria-U.S. Executive Business Roundtable, the President said he recognised that investment capital is cowardly in nature.
He said that was the reason behind his bringing successful Nigerian industrialists and public officials to share their experiences and operational plans, respectively.
Tinubu said this was in addition to all he had done to boost the confidence of the global investment community in Nigeria, by reforming the fiscal, monetary, regulatory and tax policy environment.
"Nigeria is an opportunity that is impossible to replicate or find elsewhere in any part of the world. We have brilliant young people who both innovate and consume at a large scale.
''Our entrepreneurial spirit is a major part of what makes our market totally unique, aside from demography.
''Nigerians build businesses and Nigerian businesses partner with other businesses to conduct larger business.
''There is enough value to spread around. Be careful of what you hear about Nigeria. You may be dissuaded out of a major opportunity that others will take up.
''We are here for you. We will give you all the support you need to succeed and succeed abundantly," the President said.
On behalf of the U.S. Government, U.S. Deputy Treasury Secretary Wally Adeyemo, told U.S. business leaders he came back from Nigeria on an official visit that later became a fact-finding mission.
"In Lagos, I saw, first-hand, some of the major reforms you implemented as the Governor of Lagos and the transformative effect on Nigeria's commercial capital.
''People have attested to the fact that the reforms you have put in place as President are quickly enhancing confidence.
''American business is paying attention to that and from what we have seen for ourselves, Nigeria is proving to be a new frontier for investment.
''We will encourage our companies from our end as those reforms continue to deepen," Adeyemo said.
The American Business Council President, Mr Sops Ideriah, said that the extensive turnouts at the roundtable by American business chief executives was impressive.
According to him, the turnouts served as a testament to the degree to which confidence is rising in response to the actions and words of the President.
He said that this was with respect to ease of doing business, investment promotion, and his willingness to intervene to clear the historical concerns of American business people about doing business in Nigeria.
"Having all the stakeholders in the room, His Excellency, the President of Nigeria being here, from government actors at the federal and state level to ministers and tax authorities present, as well as private sector industrialists in Nigeria.
''We are very positive about the potential of Nigeria and we are just reinforcing to our colleagues the message about the economic opportunities that exist there," Ideriah said.
Acting Chairman of the Federal Inland Revenue Service (FIRS), Mr Zacch Adedeji, assured the American captains of industry that the nation's apex tax authority would not focus on taxing the seed.
He said it would focus only on the proportionate taxation of the fruit of fully formed industry, through efficient policy synergy with Nigeria's sub-national authorities.
"The President is a business enabler, not a handicapper. Everything we do will be geared toward making your tax assessment and payment processes as digitally efficient and transparent as possible.
''We are not after the seed, but the fruit and we will keep to this commitment," Adedeji said.(NAN)
NNPCL Signs Membership of UN Global Compact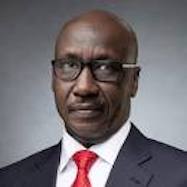 The Nigerian National Petroleum Company (NNPC) Limited, has signed up as a participant of the United Nations Global Compact, thereby becoming the first state-owned oil company to join the global initiative.
Group CEO of NNPC Ltd, Malam Mele Kyari, signed the Letter of Commitment, at the ongoing UN General Assembly (UNGA), signifying its participation in the UN Global Compact in New York.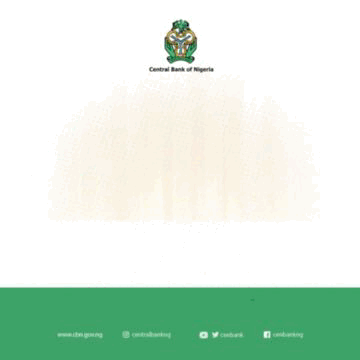 A statement by the NNPC Ltd management, on Thursday, said the company signed up in a short ceremony on the sidelines of President Bola Tinubu's session during the Global Africa Business Initiative (GABI) at the ongoing general assembly.
In a speech shortly after the signing, Kyari said the NNPCL's participation in the UN Global Compact was a further testimony to Nigeria's commitment to work with global partners towards attaining a just Energy Transition.
Kyari added that with this development, NNPCL supports the Ten Principles of the UN Global Compact on human rights, labour, environment, and anti corruption.
He described the NNPCL as a dynamic global energy company with businesses and operations across the entire spectrum of the energy value chain.
"We are committed to making the UN Global Compact and its principles part of our strategy, culture and day-to-day operations of our Company.
"We will engage in collaborative projects which advance the broader development of goals of the United Nations, particularly the Sustainable Development Goals (SDGs)," Kyari added.
Earlier in her remarks, the Executive Director, UN Global Compact Network, Nigeria, Ms Naomi Nwokolo described NNPCL's move to become a participant of the UN global initiative as pivotal step in fostering a culture of ethical business conduct, environmental stewardship, and social responsibility.
With Nigeria being one of the largest producers of crude oil in Africa, a transition from an energy system driven by fossil fuels to one based on renewable energy will have far reaching positive impact, serving as a catalyst for sustainability in-country, on the continent and the world at large.
The UN Global Compact, formally inaugurated in July 2000, is a voluntary UN agreement designed to encourage companies around the world to develop, implement, and disclose responsible and sustainable corporate policies and practices. (NAN)
Minister Calls for Creative Ideas to Overcome Economic Challenges
By Raphael Atuu, Abuja
Minister of Water Resources and Sanitation, Professor Joseph Terlumun Utsev has called on Nigerians to come up with creative ideas and suggestions on how best to overcome challenges facing the country.
Engineer Utsev made the call on Wednesday, when he received members of the Nigerian Economic Summit Group (NESG) in his office in Abuja.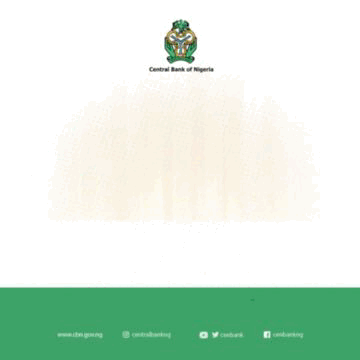 According to him, the administration of President Bola Tinubu was committed to making lives meaningful for all citizens and was ready to welcome creative ideas that will enable the country surmount its challenges and better the living condition of citizens.
He acknowledged the key role the Nigerian Economic Summit Group has played over the years in promoting and championing reforms of the Nigerian economy and called for synergy between the group and the Ministry to achieve the desired result.
Acting Chief Operations Officer and Senior Fellow Economic Policy, Strategy and Competitiveness, Dr Tayo Aduloju had explained that the group, which is non – profit, non -partisan private sector organization with a mandate to promote and champion the reform of the Nigerian economy into a modern globally and competitive one was at the ministry to seek partnership in the areas of providing useful ways of improving water , sanitation and hygiene in the country as well as how to make water a business .
The Minister had earlier played host to a delegation from the World Bank led by Jun Matsumoto, which were at the ministry to also seek partnership for the promotion of irrigation farming and effective utilization of dams for agriculture.