HIV/AIDS: Society Laments Over Slow Pace of Viral Suppression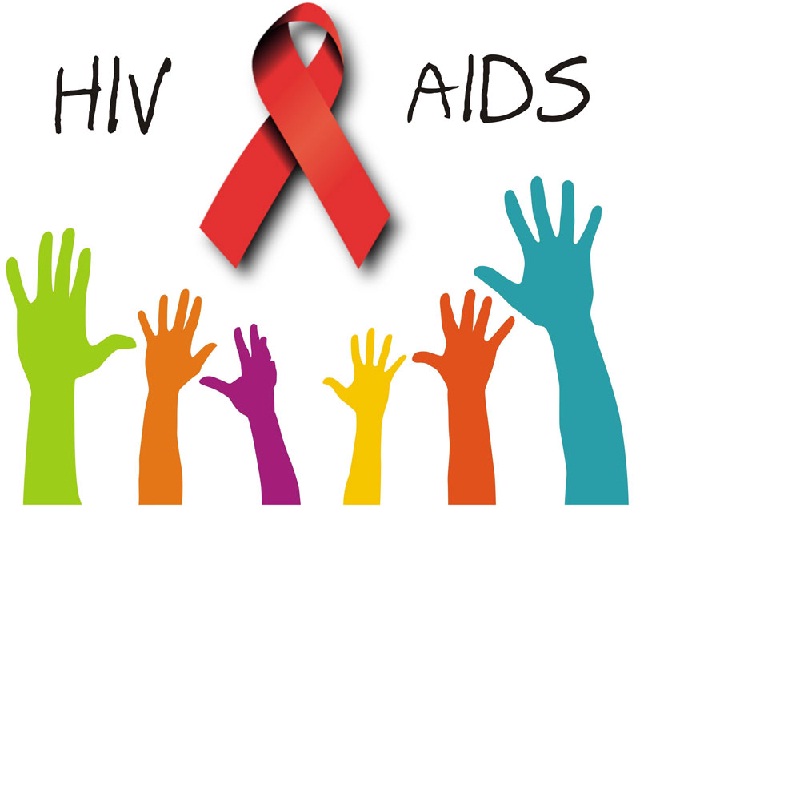 The first Co-Chairman of Coalition of Civil Society Network on HIV/AIDS in Nigeria (CCSNHAN), Mr Ikenna Nwakamma on Friday said the rate of viral suppression among people living with HIV is slow, and urged people with the condition to adhere to their medication.
Nwakamma told News Agency of Nigeria (NAN) in Abuja that the call became necessary because many people living with the virus patronise faith-based organisations for treatment.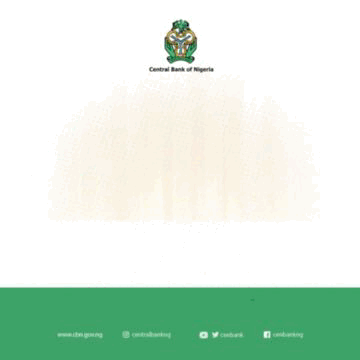 He explained that religious organisations had continued to compromise the curative intervention of
government and agencies because people living with the virus abandon their medications and wait for miracle healing.
He lamented that "we can't accept a situation in which government and donors spend huge amount of money to keep people alive while some faith-based organisations ask such people to believe in prayer healing alone.
"While undergoing such faith-based healing process, many of them abandon their medical treatment and at that point, viral suppression becomes slow."
The society co-chairman warned people on HIV medication never to stop taking their drugs even when undergoing prayer healing, emphasising that "there is no cure for the condition yet, and that is why people with the virus develop complications when they abandon their drugs, believing that they have been healed."
He said that when such people come down with complications, government and donors would have to
spend more money in managing the consequential crisis.
NAN reports that UNAIDS has 90:90:90 target for vision 2020, which stipulates 90 per cent HIV awareness,
90 per cent treatment and 90 per cent viral suppression. (NAN)
World Heart Day: FG unveils cardiac emergency response devices
The Federal Government on Friday unveiled the Cardiac Emergency Response Box otherwise known as Automated External Defibrillators (AEDs) to respond to heart emergencies such as cardiac arrest.
The Coordinating Minister of Health and Social Welfare, Prof. Ali Pate, inaugurated the three devices in Abuja in commemoration of the 2023 World Heart Day.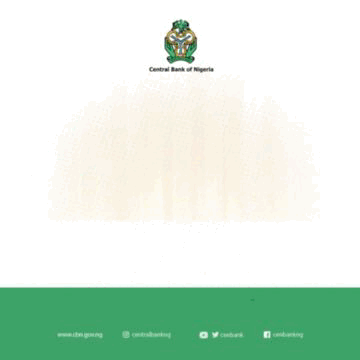 The theme for the celebration is "Use Heart, Know Heart".
The News Agency of Nigeria (NAN) reports that the day is set aside by the Cardiovascular Health Community all over the world to raise awareness about the importance of the heart and promote preventive measures to reduce the global impact and burden of heart diseases.
Pate who was represented by the Minister of State, Dr Tunji Alausa, said that the boxes which were donated by the Nigerian Heart Foundation (NHF) would be deployed at appropriate designated high population areas such as airports.
According to him, AEDs are portable, life-saving medical devices used to revive sudden heart arrest.
Pate said that the heart is one of the vital organs of the body and the engine room responsible for pumping life-sustaining blood to all parts of the body.
He added that the heart needs to be protected against diseases and conditions that would cause it to malfunction.
"Statistics from the World Health Organisation (WHO), shows that Cardiovascular Diseases (CVDs) are the leading Non-Communicable Diseases (NCDs) and are the foremost cause of death globally, taking an estimated 17.9 million lives each year.
"Of these cardiovascular deaths, 85 per cent are due to heart attack and stroke, and over three-quarters occur in low- and middle-income countries.
"The 2018 WHO NCDs Country Profiles show that NCDs accounted for 29 per cent of all deaths in Nigeria with CVDs responsible for 11 per cent of all the NCD deaths.
"The country profile also shows that the risk of dying prematurely from NCDs in Nigeria is 22 per cent.
"Premature mortality in this instance is defined as death occurring between ages 30 and 70 years from any of the common NCDs", he said.
The minister said that although the FMOH is currently in the field conducting National Steps Survey of NCDs, several pockets of studies in Nigeria report various incidence and prevalence of CVDs such as hypertension at prevalence greater than 30 per cent.
He put stroke incidences at 25.9 per 100,000 persons per year between 2000 and 2015; coronary heart disease prevalence at 0.7 per cent and rheumatic heart disease, which is a disease of the socio-economically disadvantaged at 27 per 1,000 children.
Pate also noted that the morbidity and mortality due to CVDs in Nigeria is underestimated because of inadequate awareness and health seeking behaviours as well as limited screening, diagnostic and therapeutic services including poor data repository.
"Given the silent and chronic nature of majority of the CVDs, it is important to institute long-lasting measures to prevent, detect and manage them early in order to avert complications such as heart attack, heart failure, stroke and even death.
"Luckily, the risk factors for heart diseases are well known and largely preventable.
"For example, hypertension, diabetes mellitus, sickle cell disease, lipid abnormalities, overweight and obesity, tobacco use, alcohol intake and insufficient physical activity are significant modifiable and preventable risk factors for heart disease and other NCDs."
He, however, said that in response to the burden of CVDs, the federal government over the years instituted several strategic interventions at the Tertiary, Secondary and Primary Health Care (PHC) levels.
They include the development of the National NCDs Policy and Multi-Sectoral Action Plan, an offshoot to the Policy and Multi-Sectoral Action Plan 2019-2025.
Also, the National Tobacco Control Act 2015 and Regulations 2019 which are being implemented to reduce tobacco consumption and exposure to second-hand smoke in Nigeria.
"In collaboration with NAFDAC, the Fats and Oil Regulations has been reviewed and gazetted to incorporate Trans-Fatty Acid (TFA). This regulation prescribes TFA at less than two grams (g) per 100g of oil or fat as a start of our transition to a total elimination of TFA by 2030.
"In recognition of the key role of Primary Health Care in the prevention and early detection of diseases, the ministry in collaboration with the National Primary Health Care Development Agency (NPHCDA), WHO Country Office, and Resolve to Save Lives (RTSL), inaugurated the National Hypertension Control Initiative (NHCI) in August 2019.
"This was with focus on strengthening the PHC Centers to prevent and manage simple and uncomplicated hypertension using a simple standard treatment protocol. The protocol was first deployed to PHC Centers in November 2020."
Pate added that through the NHCI, the simplified hypertension treatment protocol is currently used in a total of 104 PHC centers across Kano and Ogun States.
Similarly, the Protocol is also implemented at 60 PHC Centers in the FCT by the University of Abuja Cardiovascular Research Group, while an additional 360 PHC Centers across 18 States are using the same protocol under the Healthy Heart Africa Programme in collaboration with the NPHCDA, Population Services International (PSI) and AstraZeneca.
He, however, advised Nigerians to adopt a healthy lifestyle always to make their heart age longer and healthier.
These activities include engagement in physical activity for a minimum of 30 minutes daily, avoidance of tobacco use and exposure to second-hand smoke and avoidance of harmful intake of alcohol.
He also enjoined Nigerians to eat a healthy diet containing a minimum of three to five servings of a variety of fresh fruits and vegetables spread over each day.
"In addition, eat a variety of whole grains, lean meat, fish, peas, beans, and lentils.
"Limit processed foods, limit salt intake to less than five grams daily, reduce dietary cholesterol, and avoid industrially produced trans-fats.
"Know your numbers by regularly checking your blood pressure, cholesterol, and glucose levels", he added.
The Executive Director, NHF, Dr Kingsley Akinroye, while speaking about the AEDs, said that they are sophisticated, lightweight, portable, yet easy -to-use medical devices that can analyse the heart's rhythm and send electric pulses to a person's heart.
Also it helps to restore a normal heartbeat and could be used at hospitals, homes, schools and in public places.
"AEDs are the only way to restore a normal heartbeat when someone is experiencing a cardiac arrest.
"To help someone who is in cardiac arrest survive, a defibrillator needs to be found as quickly as possible.
"Subsequently, NHF will promote the message, advocate for the inclusion of these boxes as an essential package for prevention of deaths resulting from sudden cardiac arrest in public institutions and privately owned organisations such as airports, banks, offices, malls, sports centers, gyms and schools."
Workforce migration is affecting global healthcare system – Sen. Oloriegbe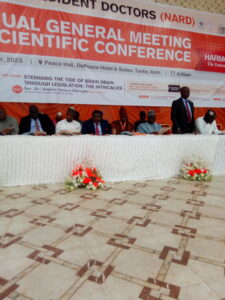 Sen. Ibrahim Oloriegbe, the Chairman, Senate Committee on Health, 9th Assembly, says the migration of workforce has affected global healthcare system.
Oloriegbe stated this in Ilorin while delivering a paper presentation at the 43rd Annual General Meeting (AGM) and Scientific Conference of the Nigerian Association of Resident Doctors (NARD).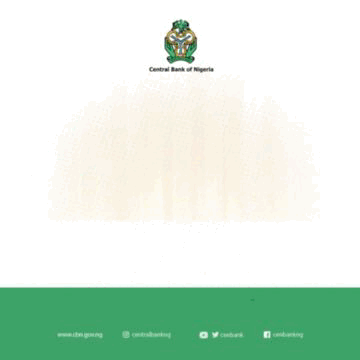 The theme of the weeklong conference is: "Postgraduate Medical Training in Nigeria: Achievements, Limitations, Innovations and Prospects".
Oloriegbe spoke on the topic: "Stemming the Tide of Brain Drain Through Legislation: The Intricacies".
He said that all sectors in the country were being affected by migration of workforce, noting that it is not only Nigeria that is witnessing the trend.
He underscored the need for positive solutions to the critical issue of brain drain affecting Nigeria and other developing nations.
According to him, virtually all fields in the healthcare system is affected by Japa (workforce migration) syndrome, including clinical services, pharmacy, nursing and lab technicians.
The expert observed that the situation would infringe on the attainment of the Sustainable Development Goal (SDG) on Health 2030.
He explained that the SDG aimed at achieving universal health coverage, and providing access to safe and affordable medicines and vaccines for all.
He listed the factors promoting migration of workforce to include poor remuneration, work overload, job stress, issue of insecurity and lack of working tools and facilities.
Oloriegbe explained that for healthcare system to be ideal, it must be available, accessible, acceptable and of quality.
He regretted that the developing countries used their resources and manpower to train manpower but ended up losing them to developed nations to enjoy.
"This means Nigeria is not benefiting the services of their efforts. The destination country are the ones getting all the benefits," he lamented.
Oloriegbe therefore advocated bilateral agreement between workforce importing and exporting countries on compensation, stating the need for better salary pay, incentives, loans and better allocation to equip hospitals.
Also in his presentation, Prof. Biodun Alabi, the Provost, College of Health Sciences, University of Ilorin, emphasised the importance of residency programme, uring for practical experience and technical skills required by trainees to become full-time doctors.
The don spoke on the topic: "Postgraduate Medical Training in Nigeria: Achievements, Limitations, Innovations and Prospects", and observed that though the training was tough and expensive, ''there is need for good mentorship''.
Alabi enjoined the government to give more attention to improved funding of residency and ensure doctors were better remunerated to avoid strike actions.
Mr Kayode Alabi, the Kwara Deputy Governor, commended NARD for contributing towards the healthcare system in the country.
He, however, appealed to the doctors against migrating from the country, adding that Gov. AbdulRahman AbdulRazaq had been demonstrating commitment in revamping the healthcare system in the state.
Earlier, Dr Emeka Orji, the NARD President, explained that the AGM afford the entire membership of the association another opportunity to take stock and assess progress made in the last year.
Orji added that it is time to review the numerous welfare challenges bothering members, recount success and strategise on how to address outstanding ones.
Dr Mubaraq Ijaiya, the President of Association of Resident Doctors, University of Ilorin Teaching Hospital (ARD-UITH), said the need for re-evaluation of medical training process towards having a proven system was overdue.
Negligence in hospitals and quest for patients' safety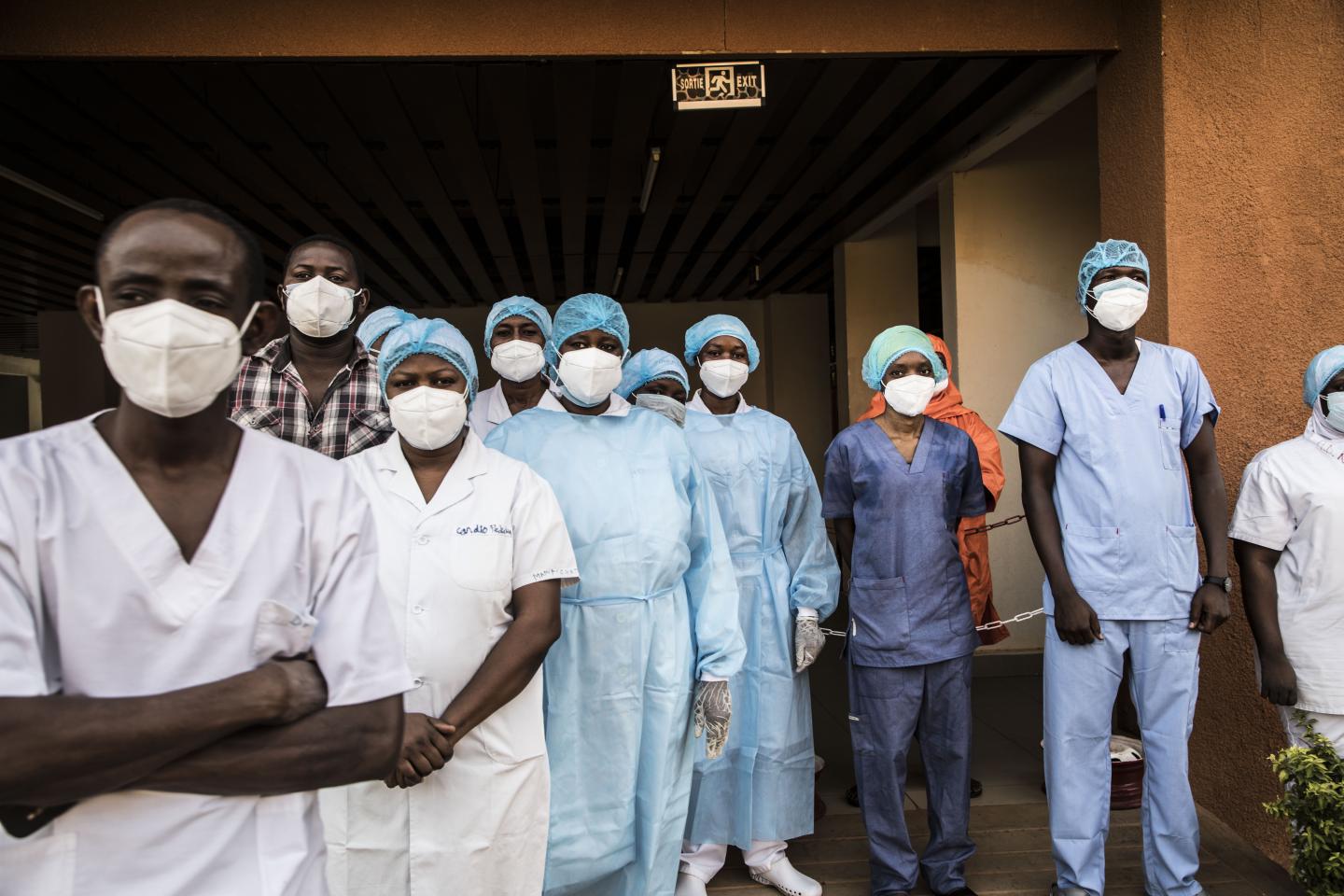 In every profession the practitioners are bound to make mistakes. A tailor, out of negligence, may make a mistake while cutting materials same as a plumber while fixing the pipes.
However, while some mistakes and negligence in some professions can be tolerated, in other professions, it could be fatal and irredeemable.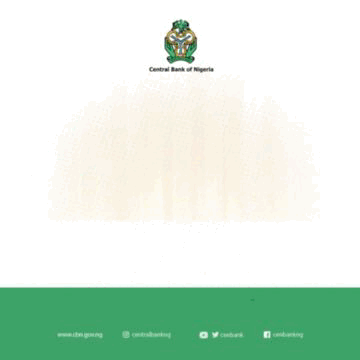 In this category are medical and health workers.
Negligence on their part can lead to devastating consequences for patients and their loved ones.
Medical negligence, according to the Free Dictionary, is the improper, unskilled, or negligent treatment of a patient by a physician, dentist, nurse, pharmacist or other health care professional.
It underscores the critical need for healthcare providers to prioritise patient safety, maintain stringent standards of care, and foster a culture of accountability.
Patient safety refers to efforts and measures taken to ensure the safety, well-being, and quality of healthcare services provided to patients.
It encompasses various aspects such as preventing medical errors, reducing harm, improving communication, promoting patient empowerment, and establishing a culture of patient safety within healthcare facilities.
On the occasion of World Patient Safety Day, with the theme: "Engaging patients for patient safety". The theme was selected in recognition of the crucial role patients, families and caregivers play in the safety of health care.
Ms Nkechi Akande, 39, is a school teacher wen to hospital for a surgical procedure, unaware of the challenges that awaited her.
Akande alleged that due to negligence, her condition took a turn for the worse, plunging her into a nightmare she never anticipated.
"During my hospital stay, my vital signs were not adequately monitored, medications were administered incorrectly, and post-operation care was inadequate.
"As a result, my health rapidly deteriorated, and I experienced severe complications. What should have been a straightforward procedure turned into a journey of pain, multiple corrective surgeries, and an arduous recovery process," she narrated.
She said that the impact of this went beyond the physical realm, affecting her mental and emotional well-being.
"Anxiety, depression, and a loss of trust in the healthcare system became her constant companions. However, I decided to transform my harrowing experience into a catalyst for change.
"Driven by a desire to prevent others from enduring a similar ordeal, I became an advocate for patient safety," said Akende who is now a health care safety advocate.
She has been sharing her story, raising awareness about the importance of proper hospital protocols, staff training, and patient empowerment.
"Collaborating with patient safety organisations, I have dedicated myself to ensuring that hospitals prioritize patient well-being and implement robust measures to prevent future incidents," she said.
Akande's story serves as a poignant reminder of the devastating impact hospital negligence can have on Nigerians and their families.
Although she has been vocal about her experience, hers is almost a common development in many hospitals nationwide most of which have gone unnoticed.
According to experts, the emerging concern of patient safety in the country has been described due to its large population.
This calls for effective patient safety policies and infrastructure to address quality issues in healthcare.
While patient safety received attention during the COVID-19 pandemic, particularly in areas such as sanitation and infection control this focus has declined and COVID-19 threat diminishes.
Although some patients or their loved ones have gone to the court to seek redress when they think their safety has been compromised, most others just move on with their lives.
However, legal experts say the Nigeria's laws also protect the rights of patients to safety.
Dr Henry Okeke, Lecturer, International Law &Jurisprudence Department, Faculty of Law, Nnamdi Azikiwe University, said Nigeria is a common law country which has been adopted common law principles in its medico-legal considerations.
"It is true that there exist health regulatory framework and that such regulatory services can be extended to the administration of Patient safety related matters?
"Of course, any health law that promotes the wellbeing of the patient is considered as promoting patient safety, except that it may not optimally regulate liabilities arising out of patient safety-related offences and matters," he explained.
Okeke, therefore, urged Nigerian legislators pass more laws that would strengthen the safety patients and overall quality of health care delivery in the country.
Ducit Blue Solutions, an organisation which seeks to enhance quality service delivery and patient safety in Nigeria, said that patient safety was essential for the quality and effectiveness of healthcare services.
The Foundation said that to ensure safe healthcare practices in the country, the government and other key health players should establish a Patient Safety Programme Board that oversees the strategic delivery of education.
"They should also provide adequate and high-quality educational resources and train staff to practise safely," it said in a report.
But government says it is taking steps to address the challenges.
Dr Shetak Gilbert, Head of Patient Safety/Oxygen, Federal Ministry of Health (FMOH), said that Nigeria has developed the first ever National Policy and Implementation Strategy on Patient Safety and care quality.
Gilbert said the policy is in line with the Resolution 18 of the 55th World Health Assembly (WHA 55.18) which called for member states to recognise the burden of patient safety and to set up policies to manage them.
"The National Patient Safety and Care Quality policy focuses on improving different aspects of patient safety including family engagement in health care, medication safety, surgical safety, infection prevention and control (IPC) etc. etc.
"The document aligned with the FMOH four-point agenda: improving quality of health governance in Nigeria and improving population health outcomes.
It is also in line with medical industrialisation-the value chain of the health sector; and improving health security- preparatory response to public health threats," he explained.
According to the Chairman National Advocates for Health (NA4H), Mohammed Usman, the Nigerian healthcare system recognise the importance of patient safety and has made efforts to address this issue.
"The Federal Ministry of Health and Social Welfare, in collaboration with other stakeholders, has developed policies and guidelines to improve patient safety standards and practices in the country," he said.
Usman said it was important to note that while efforts were being made to improve patient safety in the country there was still plenty of work to be done.
"Challenges such as limited resources, inadequate infrastructure, and systemic issues can hinder progress.
"However, with ongoing commitment, collaboration, and implementation of evidence-based practices, Nigerian patient safety can continue to improve, ensuring better healthcare outcomes for all patients," he explained.