How INEC Can Restore Confidence in Electoral Process – UNILAG V-C, Others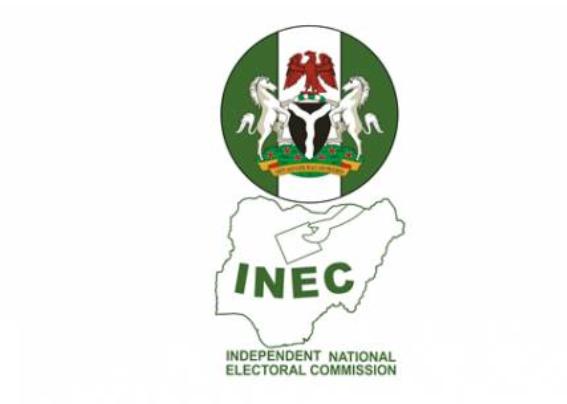 ….INEC Electoral Process
The Vice-Chancellor of University of Lagos, Prof. Folasade Ogunsola, has advised the Independent National Electoral Commission (INEC) to continue improving on the technology adopted for the conduct of elections.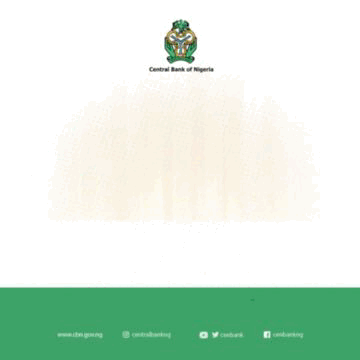 Ogunsola, who served as a State Collation Officer for Osun, gave the advice on Friday in Abuja in while speaking with newsmen at INEC post-election review meeting with returning and collation officers.
She said that while improving on those technologies, INEC should also regularly inform Nigerians about such progress to instill confidence in the system.
Ogunsola said while uploading of results was an added value, parties, INEC and every stakeholder should part for a more transparent process by having their own copies of the result.
She said while the uploading of results made it more difficult for anybody to manipulate it, it was also important for every party to have a copy of the results at all level..
Ogunsola urged every stakeholder to diligently perform his or her responsibility so that collectively confidence could be restored in the system.
Read Also: Enugu Tribunal: Edeoga Closes Case against Mbah, INEC, Calls 30 Witnesses
"Once you're in leadership or in any position, people are going to question your integrity whether they have real reason or not. It is often a matter of opinion.
"I do know that there was a lot of finger pointing without basis, just because it didn't go somebody's way so when you take these kinds of assignments, you recognise that that will happen.
"There will always be trust deficit even if you're doing everything correctly some people are going to question it," she said.
She advised that since election results are collated at the polling units and collation centres, political parties should ensure that their members were always present at every level and have copies of the results.
"I collated results at Osun State and everybody has those results. As we were reading out the results, it was being flashed on the board and everybody signed it.
"So if somebody turns around now to say that it is not the right result, how do you fight that? It means the person is either telling a lie or was not around," she said.
Vice-Chancellor, Ahmadu Bello University, Zaria, Prof. Kabiru Bala, said that for Nigeria to have successful election outcomes there must be change of attitude by Nigerians whether politicians and electorate.
Bala served as the State Retuning officer for Sokoto State,
He said that politicians needed to change their `must-win` mentality while those elected should be patriotic to serve, and the electorate should vote for the best candidate in any election.
The Vice-Chancellor of the University of Nigeria, Nsukka, Prof. Charles Igwe, told the newsmen that he had already forwarded his recommendations to INEC.
Igwe, however, urged early commencement of preparation for elections, including the recruitment of ad hoc staff and field officers.
He said this would make them to be well grounded in what is expected of them during elections.
He said it was important that INEC organized the the post-election review, adding that it would help in experience sharing experiences and proffering solutions to identified loopholes
"It will make our election to be more open and, transparent so that our election would be of standard and match the international best practices," Igwe said. (NAN)
My Administration 'll Consolidate on Predecessors' Gains – Gov. Otu
From Patrick Abang, Calabar
Governor Bassey Otu of Cross River State has assured that his administration would consolidate on the gains of his predecessors to make the state a cynosure of infrastructural development and economic prosperity.
Otu made the assertion, weekend, at a thanksgiving service by the Senator representing the State's Southern Senatorial District, Asuquo Ekpenyong, held at the Duke Town Cathedral of the Presbyterian Church of Nigeria, Calabar.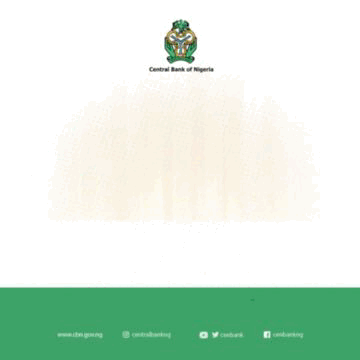 "In Cross River State, we are laying solid foundations, building on the gains of our predecessors.
We know what Governors Donald Duke, Liyel Imoke and Ben Ayade did. This time around, we are going to explode.
"It is in difficult times like this that things happen. I know people would be wondering about the subsidy removal and harsh economic realities, asking: how is he going to do it? But the answer has been provided in the Holy Writ that, "what God cannot do does not exist," the governor confidently remarked.
He assured Cross Riverians of his leadership's resolve to take the state to the next level, stressing that "in less than two years from now, we would not be singing this old tune again; Cross River must have changed.
"Already within a few months, we have added to our Gross Domestic Product (GDP). We would make sure that we succeed. Just a little patience and the future would be very bright."
Otu said, "we are very proud of Senator Asuquo Ekpenyong and the support from his colleagues in the National Assembly, who are present at the event. To come like this in their numbers shows the acceptability and direction our nation is going.
"I have no doubt in the institution of the legislature. It is a happy day for the All Progressives Congress, APC, and all lovers of democracy."
Coast Guards 'll Enhance Maritime Laws Enforcement in Nigeria', Says Gov Diri's Aide
By Mathew Dadiya, Abuja
Bayelsa State Governor's Senior Special Assistant (SSA) on Tourism and Publisher of the Blue Economy magazine, Dr. Piriye Kiyaramo has lauded the Federal Government's plan to establish coast guards, saying that it will strengthen and enhance the enforcement of maritime laws and regulations as applicable in Nigeria's territorial and inland waterways.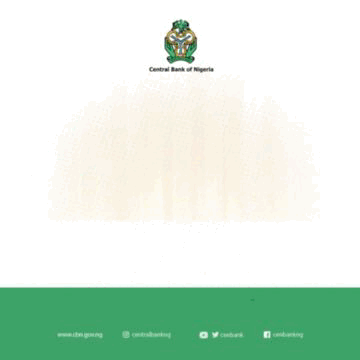 .
Kiyaramo who stated this while exchanging views with newsmen Monday, maintained that maritime security remained the anchor that ensures the stability, safety, and prosperity in the maritime sector of the economy, reiterating that maritime security within the Blue Economy is one major source of economic development and growth within the country's maritime domain.
Describing maritime security as one of the most dynamic sectors, he emphasised that security plays a vital role in driving national economic growth, with a view to fostering international trade and generating employment opportunities within the country.
The publisher further informed that the proposed Coast Guard Service would complement the services of other existing agencies to handle issues relating to maritime security, safety, fisheries protection, pollution control, sanitation, narcotic drugs, prohibited plants, psychotropic substances, illegal firearms and ammunition, and protection of maritime resources.
According to him, "maritime interests are critical to our nation's security, economy, and prosperity because the nation's waterways are very precious environmental resources used for both commerce and tourism. Coast Guards will compliment sister agencies to protect the sea as well as help mariners in distress as part of their core functions."
He explained that while maritime security largely focuses on the protection of vessels and their cargo from external threats such as smuggling and piracy, the goal of maritime safety is to protect people, and in some cases the environment from naturally occurring or accidental hazards at sea.
"These hazards, however, can be just as or even more harmful than external threats. Maritime safety is the protection of crew and passengers aboard vessels, as well as those living or working near water bodies from hazards and the risk of injury or fatality in line with the Occupational Safety and Health Administration (OSHA) standards, and the provision of Personal Flotation Devices (PFDs), which aid in the recovery of persons in water who are at risk of hypothermia ( a medical emergency that occurs when the body loses heat faster than it can produce heat, causing a dangerously low body temperature) drowning, and even death.
"The blue economy gives us the opportunity to maximise economic resources related to the seas, oceans and waterways generally, while restoring damaged ecosystems as well as introducing innovative technology that helps us to efficiently and sustainably manage everything the seas can offer us as a maritime nation," Dr. Kiyaramo said.
It would be recalled that the Minister of Marine and Blue Economy, Adegboyega Oyetola, recently disclosed plans by the Federal Government to establish a coast guard, as part of efforts to enhance security along coastlines in the country.
The former Osun State governor, who disclosed this at the 32nd edition of the annual Iragbiji Day celebrations, said there were conscious efforts to further secure the marine environment in the country, informing that "the existence of the Deep Blue Project deploys gunboats and other equipment for security on the coastline.
Abiodun Approves Constituency Projects for Ogun Councillors
From Kunle Idowu, Abeokuta
Ogun State Governor, Dapo Abiodun has put smiles on the faces of councillors in the state as he approved constituency projects for them.
Although the government was silent on the cost of the projects, his magnanimity was in fulfilment of his pledge to ensure the councillors execute projects in their various constituencies as the closest to the people at the grassroots.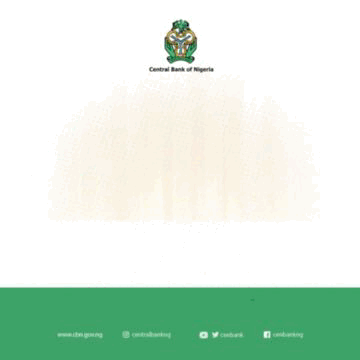 Abiodun gave the cheering news at his office, when he received the councillors who visited him to pass a vote of confidence on his administration.
The governor, who recently approved the full payment of furniture allowance to the 236 councillors, also promised to ensure the continuous empowerment of the councillors.
"You have reminded me of my promise to you of your constituency projects. Consider that done because you are the closest to the grassroots. You are the ones representing us at the grassroots. You will not be put to shame.
"I am a promise keeping governor. Whatever promise I make to you, I will definitely keep it. I want to thank you for your very kind remarks for appreciating that I promised you I was going to pay your furniture allowances, and I remain the first governor that will pay furniture allowances to councillors 100%.
"I also promised that I was going to ensure you are sufficiently empowered. You are politicians. You must be empowered to continue to empower your various constituencies and I think I am trying," he said.
Governor Abiodun also thanked the judiciary for upholding the rule of law and called on opposition members to stop running around to buy judgments and join his administration in moving the state to the next level.
The governor stated that Ogun State is currently the fastest growing economy in the country, even as he ascribed the success to the team, which shares the same vision with him.
He promised that his administration would spend the next three and half years building on the solid foundation laid in the first term, noting that no stone would be left unturned.
Abiodun also urged the councillors to continue to be good ambassadors of the party at their various wards.
Earlier in his remarks, the Chairman, Ogun State Forum of Councillors, Hon. Olarenwaju Adeleye thanked the governor for approving and paying their full furniture allowance.
Adeleye also acknowledged the governor for executing at least a project in each of the 236 wards of the state and commended him for not abandoning projects left unfinished by the immediate past administrations in the state.