I Won't Pick My Successor in 2023 – Buhari
* Says Abiola as President would have ended ethno-religious crisis
By Mathew Dadiya, Abuja
President Muhammadu Buhari on Tuesday said identifying somebody as the next person to succeed him in 2023 as president will create problems for him.
The President also warned that nobody should think he can just become a President by just talking but he worked hard and contested for elections severally before he succeeded.

He spoke while receiving the members of the Progressive in Academics (Pro-Acad) at the Presidential Villa, Abuja.
However, President Buhari said he would rather stay away from identifying anybody as his successor so as not to create problem for such a person.
The president said: "To me this is very funny. I think if I identify anybody, I'd create more problem for him or for her.
"So, I'd rather keep my mouth shut. Let those who would want to be president try as much as I did. And I believe that those who are interested know that I tried three times.
"And the first time, I thank God and technology, PVC. Before, they just go to the television and they read the results. They say anybody who disagreed should go to court.
"And most of my supporters are looking for next day's meal. They don't have money to give to lawyers. So, I said God dey. So, the first time God and technology came along, PVC they couldn't rig the election so I won.
The president, therefore, challenged the youths to continue to work harder, saying that they should not take things for granted.
"I tried to work hard but I think you have a lot more to do you as intellectuals so that you correctly document Nigeria's political development. It's very important for the next generation.
"A lot of our young chaps are taking things for granted. Imagine to contest election three times ending up in Supreme Court three times. It needs a lot of conviction you know, and hard work.
"But people take success for granted. They say, ah, he's the president. They think it's just closed my eyes and I got it? The president asked rhetorically, he added.
The Members of the progressives in Academics, who were drawn from different tertiary institutions across the country, presented three proposals on revitalization of education, power and agriculture to the president possible approval.
The group had asked him to start grooming a youth who will replace him when his second term tenure expires in 2023.
The President also blamed state governments for the state of the Almajiri system in the country.
Meanwhile, President Buhari has described the late MKO Abiola as a bridge builder who could have prevented the religious and tribal issues besetting the country now from happening, if he had been allowed to rule Nigeria.
Speaking Tuesday, in Abuja, when he received Elders and Leaders of Thought from Ogun State at the State House, President Buhari said:
"If MKO Abiola was allowed to rule, the religious and tribal issues now in Nigeria would not have been as strong, because he ran on a Muslim-Muslim ticket, chose his deputy from the Kanuri, a minority tribe and because of his personality, he went across Nigeria and was accepted.
"He used his resources and energy to convince Nigerians that all he wanted was a solid Nigeria and nothing else."
President Buhari also said that he named the National Stadium, a national monument after the late politician because he knows that the youths would want to find out why such an important national institution was named after MKO Abiola in future.
He expressed appreciation to Governor Dapo Abiodun for mobilising such a strong delegation to thank him for the gesture towards their illustrious son.
The Ogun State delegation, led by the governor, had come to thank the President for the honour done the late MKO Abiola, an indigene of the State, by conferring on him the highest national honour, Grand Commander of the Federal Republic (GCFR) for his ultimate sacrifice in enthroning democracy.
The delegation, which presented a big talking drum to the President, also used the opportunity to solicit for the rehabilitation of some federal roads as well as other critical infrastructure in the State, which they are convinced will decongest the gridlock occasioned by the movement of consignments along the Apapa – Oshodi expressway and improve the standard of living of Nigerians along the corridor.

NNPCL, Daewoo Sign Contract for Kaduna Refinery Repair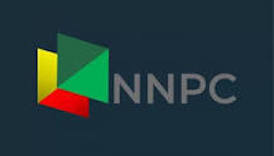 The Nigerian National Petroleum Company Limited (NNPCL) and Daewoo Engineering Construction Nigeria Limited have signed a maintenance service contract for the quick-fix repairs of the Kaduna Refining and Petrochemical Company Limited (KRPC).
Group Chief Executive Officer, NNPCL, Malam Mele Kyari and CEO of Daewoo E&C Nigeria, Mr Jung Taewon, signed the contract on behalf of their respective organisations.

The proposed quick-fix initiative on KRPC is expected to restore it to a minimum of 60 per cent of its nameplate capacity by fourth quarter of 2024.
Kyari said restoring local refining capacity would guarantee energy sufficiency, being one of the key things Nigeria required for economic growth.
"There is no way a developing country will talk about energy transition without talking about petroleum products. We understand engagements and conversation around energy transition but we need the liquids of today.
"The only way we can guarantee that is to have local refining capacity restored. We are conscious of the fact that our four refineries in three locations are down now, undergoing rehabilitation process.
"Port Harcourt is on course, Warri is also on schedule and we are committing this Kaduna refinery. Ultimately our 18 million litres per day gasoline production capacity will be restored.
"This will also complement the production start off of Dangote refinery which we have 30 per cent equity, we are hopeful that Nigeria will be self-sufficient in the supply of petroleum products, particularly gasoline in 2023," Kyari said.
While expressing hope for the project to be delivered on schedule, Kyari assured the company of safety and security, adding that there would be no risk to its personnel in the course of carrying out their duties.
Earlier, Executive Vice President, Downstream, NNPCL, Mr Yemi Adetunji, said the development marked a milestone in the history of KRPC considering that the last Turn Around Maintenance (TAM) on the refinery occurred about 15 years ago.
Adetunji said the project was framed after extensive engagement with Daewoo on the Quick-Fix strategy to repair and re-stream KRPC and operate it on a sustainable basis at a minimum capacity utilisation of 60 per cent.
"This project shall be executed in three work packages as a Maintenance Services contract by Daewoo E&C Nigeria Limited at an estimated maximum cost ceiling of with a duration of 21 months.
"The Quick-Fix strategy guarantees the fastest route to restreaming WRPC and KRPC for in-country production of refined petroleum products. Restoring WRPC and KRPC back to operation will guarantee energy security for the country.
"It will reduce dependence on imported petroleum products in view of near total dependence on supply of imported petroleum products and the impact the ongoing Russia-Ukraine war is having on global supply," he said.
He also said that it would generate revenue, reduce demand for FOREX, supply raw materials to industries, create employment for Nigerians and ensure technology transfer, amongst other benefits.
He said the NNPC Limited was using a combination of internally generated revenue and third party financing to execute the repairs of the Refineries.
"Post rehabilitation of the three Refineries, globally reputable Operations and Maintenance (O&M) contractors shall be engaged to run the refinery Safely, Reliably, Sustainably and Profitably.
"I wish to implore total commitment from all staff in ensuring that this project is successfully executed as over 200 million Nigerians are looking up to NNPC Limited to deliver on this mandate," he said.
Speaking, the Korean Ambassador to Nigeria, Kim Young Chae said it was a new beginning from its Embassy's point of view though its main focus was in the coastal area like Port Harcourt, Bayelsa and Delta States.
Young Chae, while calling for a continuous cooperation and support on execution of the project, said there would be a great potential in the economic cooperation because the development would benefit many people in the Northern part of Nigeria.
"I understand the dedication by the NNPCL to start the project as soon as possible to reduce foreign exchange on imports by producing refined oil for domestic consumption," he said.
Also speaking, the CEO of Daewoo E&C Nigeria, Mr Choi Jungwon, while thanking the NNPCL for the opportunity given to the company to serve pledge to deliver the project as expected and scheduled in terms of quality. (NAN)
Atiku, Obi, Tinubu Dangle  More  Promises to Voters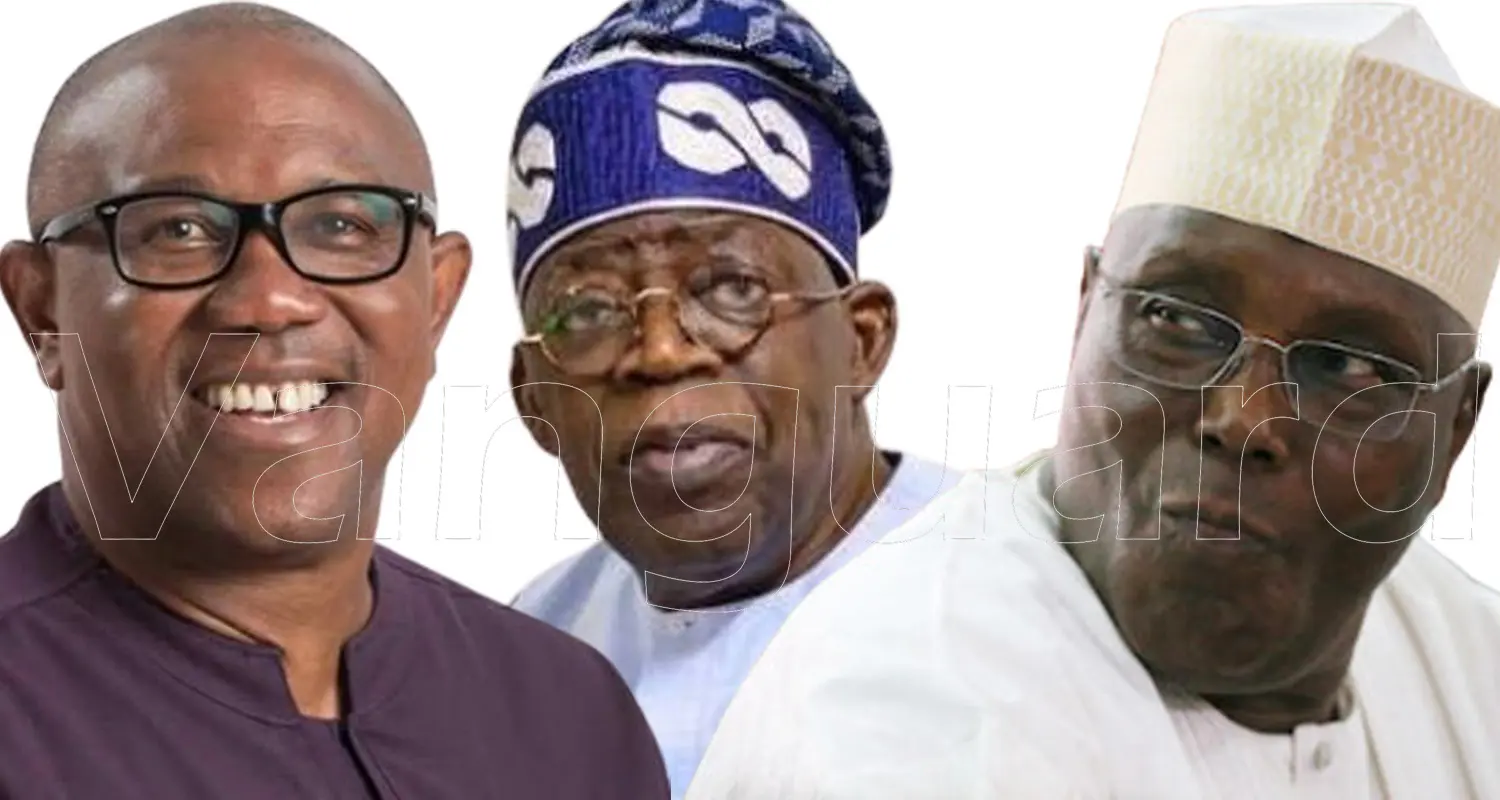 By Jude Opara & Johnson Eyiangho, Abuja
The Peoples Democratic Party's (PDP) Presidential Campaign Council, has said that the party's presidential candidate, Alhaji Atiku Abubakar is already working to secure debt relief for Nigeria.
Spokesman of the Campaign Council, Mr Charles Aniagwu, stated yesterday in Asaba that Atiku and his running mate, Delta's Governor, Ifeanyi Okowa were adequately prepared to transparently manage the nation's economy and create jobs.

"Atiku wants to bring back jobs. In his policy document, he intends to discuss with Nigeria's creditors to seek their support in rescheduling the debts and possibly get forgiveness.
"He will ensure utmost transparency and responsibility in deployment of loans.
"As at the last quarter of 2014, Nigeria's domestic debt was N9.6 trillion, today it is N26.
9 trillion; as at the last quarter of 2014, our foreign debt was as low as N1.6 trillion, today it is N17.1 trillion.
"Nigeria's ways and means was just about 0.6 billion as allowed by the law but today it is about N23 billion and that is a government that claims to have done so well.
"Atiku and Obasanjo did it in 1999 and I have said earlier that where we are now is almost like where we were in 1999," he stated.
Aniagwu added that Nigeria currently spends hundreds of billions of naira in excess of its earnings on debt servicing.
He noted that Atiku would get the private sector involved to stimulate productivity.
"He will reduce unemployment by stimulating growth in the agriculture sector and also partner with the private sector which employed a lot of Nigerians during the GSM revolution.
"That is what Atiku and Okowa want to do and not just moving the country from consumption to production without telling us what you want to produce and how you want to produce it.
"Atiku has six companies and all of them are into production, none of them is involved in importation.
"We are talking of practicality and not those writing prose and trying to turn it to poem.
"As at 1999, the jobs had gone and the middle class had been wiped off, but Atiku and Obasanjo came in with Atiku heading the economy as Chairman of the National Economic Council and the economy grew by about 14.6 per cent as at 2006 and 2007.
"They were able to do it by introducing the GSM revolution, banking consolidation and other economic policies which stimulated economic growth," Aniagwu stated. (NAN)
Tinubu Promises to Tackle Youth Unemployment
The presidential candidate of All Progressives Congress (APC), Asiwaju Bola Tinubu, yesterday said he would tackle youth unemployment in the country, if elected the next president of the country.
Speaking during the APC presidential campaign in Osogbo, Tinubu said he would establish more industries to address unemployment in the country.
While saying that it was painful that many youths were not gainfully employed, Tinubu promised to address the situation by making jobs available, if elected.
"We will establish industries. We will provide jobs for you. Your parents did not send you to schools to suffer in vain, you will prosper, you will become lawyers, doctors and great people.
"All youths searching for jobs will get jobs. I want to assure you that whoever wants to learn a craft will do so conveniently.
"For those who are in school, you will not spend more than four years in school for a four-year course.
"You will use four years to finish your studies. We will lend money to those who are not financially capable.
"Whatever your school fees is, we will pay it. No child of the poor will be left out. We are all equal," he said.
Tinubu urged the electorate not to allow the ongoing fuel scarcity to discourage them, saying where they would cast their votes is not far from their houses.
He also appealed to the electorate to vote for him and other APC candidates in the election.
Tinubu, who also spoke on the ongoing judicial battle between former Gov. Gboyega Oyetola and the incumbent Gov. Ademola Adeleke of the Peoples Democratic Party (PDP), said he was optimistic that Oyetola will reclaim his mandate
He said that it took the party more than three years to reclaim the mandate of former Gov. Rauf Aregbesola, adding that no matter the duration of the case, "Oyetola will come back"
"We have been fighting ever since. We fought for three years for Aregbesola before we got it from the PDP. Or have you forgotten?
"This is not the first time that we will fight for our right in court and we will be victorious", he said. (NAN)
I'll Unlock Zamfara Potentials — Obi
The Obi-Datti Presidential Campaign landed in the North-Western state of Zamfara yesterday with the Presidential candidate, Mr. Peter Obi and his Vice, Yusuf Datti Baba-Ahmad promising to unlock the abundant resources of the state into development for the good of the people.
The campaign train which arrived the rally ground in Gusau, the state capital to a warm reception of jubilant supporters, told the people that if voted into office by February 25, the God-given gift of natural resources of the state will be turned around for their good.
"Your natural resources should bring you good things not crime," Obi said.
The former governor of Anambra state told the people that the insecurity that has bedeviled the state for years now will be a thing of the past, as he and Datti have the key to unlock and pull the state out of poverty.
"Zamfara state with its huge mineral resources has no business being one of the poorest states in the country".
The Presidential hopeful also assured the people that security is top in their agenda because it's only in a secured environment that the huge potentials of the state can be properly and adequately harnessed.
He said their Labour Party manifesto stresses the importance of taking the country away from consumption to production and through that engage youths who are in their productive ages and reduce crimes and criminalities in the country.
Obi also talked of proper education for the people as he and Datti see education as investment and are therefore ready and willing to invest heavily in education and health.
The LP flag bearer reminded the people what the forthcoming election means for the country, a huge opportunity to take back from those holding down with their failed leadership and transform it into a country that can compete in the comity of nations.
He urged the people to ignore those who will approach them with the sentiments of religion and tribe because unlike in the past this election is to be based on characters we can trust, competence, capacity, capabilities and antecedents.
'Enough of their lies and deceits', Obi stressed
The enthusiastic organic crowd had waited patiently to hear the penetrating messages of Obi and his team. The team also addressed other critical stakeholders in the state.
Naira Scarcity: Markets, Shops Shut in Niger, Benue, Kaduna , Other States
By Orkula Shaagee, Tony Obiechina (Abuja), Dan Amasingha (Minna), David Torough (Makurdi), Joseph Amedu (Lokoja) & Nicolas Dekera, Kaduna
Commercial activities in most parts of the north, especially Niger, Benue, Kaduna, Nasarawa, Kano state and FCT were grounded yesterday as the scarcity of old and redesigned Naira notes bites harder.
Our correspondents, who monitored the situation, reported that no fewer than 90 percent of Point of Sale (POS) operators in most parts of the country have also closed shops due to the scarcity of the old and new Naira notes.

Rural agricultural produce markets and some shops in urban towns in Niger State, yesterday shut down as a result of the cash crunch.
Also, in major towns of Benue State like Makurdi, the state capital, Gboko, Otukpo, Vandeikya and Katsina Ala, customers pay cut-throat charges, an increment of 50% from previous charges to POS operators to access funds.
DAILY ASSET correspondent in Minna observed that major cattle markets at Tungan Maje, in Paikoro Local government Area and Mariga Markets in Magama Local Government Area are the worst affected as buyers of livestock from across the country are unable to access cash through POS to conduct their transactions.
Similarly, leading farm produce markets at Gwada, Beji, Paiko, Zungeru and Lambata are now a shadow of their former bustling status as the unavailability of the new Naira notes worsens in the State.
The situation is not better at urban centres like Minna, the State capital and Bida, Suleja, Kontagora, New Bussa and University town of Lapai as long queues are seen at bank premises, even as some residents now keep vigil at the financial institutions.
Activities of Point of Sale (POS) operators are also not helping the situation as they now restrict withdrawal per person to N2000 and charge one hundered Naira per each one thousand Naira despite the extension of the CBN currency swap policy.
Reacting to the growing tension in the State, Niger State Government has assured the People of the State that the administration is not unmindful of the hardship been encountered by People.
"Following the continued difficulties being faced by the people of Niger State in the effort to comply with the Central Bank of Nigeria (CBN) cashless policy and redesigned Naira note, the State Governor, Alhaji Abubakar Sani Bello has sympathized with the citizens over the prevailing hardship as a result of the policy of the apex Bank".
A statement issued by the Secretary to the State Government (SSG), Ahmed Ibrahim Matane disclosed that Governor Sani Bello was deeply moved by the attendant consequences of the policy which has been affecting the citizens, especially the scarcity of the Naira note.
"Government is aware that the situation has been the most difficult experience in the last few days as many Nigerlites have encountered challenges in going about the process," the SSG said.
Governor Sani Bello pleaded with the people of the State to remain calm as appropriate measures would be taken by the Government to ameliorate the situation, the statement added.
Due to the shortage of cash in circulation and lack of the newly redesigned notes which resulted to the closure of rural markets and several shops in the urban cities thereby causing hardship, the statement assured the citizenry that the State Government is working round the clock to mitigate the hardship so that normalcy would resume.
Ahmed Matane further revealed that while Government like most Nigerlites believes that the public is facing untold hardship following the policy, it passionately appealed to the Federal Government to find lasting solution to the problem faced by the people.
In Abuja more than 90 percent of Point of Sale (POS) operators have ran out of cash, and the few that have are having a field day, as customters now pay exorbitant charges to access funds.
For example, a POS operator in Dutse Makaranta area of Bwari Area Council charges N1000 as fee for each N5000 withdrawal, while in Lugbe area of Abuja Municipal Are Council (AMAC), customers pay N100 for N10, 000 withdrawal.
Businesses Crumble Nasarawa, Jos, Lokoja, Others
In Kaduna, Lafia, Jos, Lokoja and other state capitals, traders and customers lamented the scarcity of the old and redesigned Naira notes, attributing it to deteriorating business activities.
Speaking to our correspondent at the Central Market in Kaduna, the traders said they had deposited 99 per cent of their monies in banks, to keep up to the initial deadline of the old Naira denominations.
They lamented that after they deposited their cash, it became difficult and sometimes impossible to get the new currencies to continue their businesses due to very long queues at Automated Teller Machines (ATM) loaded with small amounts of monies across the state.
The traders alleged that some of the banks at some points, also ran out of cash even at pay points inside the banks.
A trader, Hajiya Bashirat Muhammad who sells kitchen utensils, said patronage had reduced drastically.
She said that some of her customers had liked to patronise her but they would always say they didn't have cash at hand.
Muhammad noted that it was not a problem because she accepted transfers even with the increasing network challenges.
"The problem is how to withdraw the little I made from my business, because banks are not putting enough money at ATMs, the long queues alone is something to worry about.
"When you finish exhausting energy at the ATM queues, suddenly they will be unable to dispense cash because they have been exhausted by other customers.
"Before the deadline of the old Naira notes denominations, I took all my old notes to the bank, now to even get them again is a serious problem.
"Yesterday, I had to borrow money from someone for my transport fare to go back home," she said.
A customer in Lafia, Mr Benjamin Musa, he had to travel outside the state capital to access funds as all POS operators in the state capital complained of lack of funds.
"Many POS owners have closed their shop, even those that opened complained of not having money, so I have to go to another village outside Lafia to withdraw at high cost," Musa lamented.
At the Lokoja Market, a buyer in the market, who identified herself as Mama Blessing, said, "I have been in this market since morning to buy things but because I don't have cash, I couldn't buy what I wanted.
"I went to withdraw, some of the ATM are not dispensing cash. I don't know what to do because my children need to eat food when they come back from school".
Also speaking, a Point of Sale (POS) operator, Salisu Yahya, also complained about the scarcity of both the new and old naira notes, noting that it is very difficult to get cash from banks.
"On Monday I was at the ATM before 6 a.m., after spending more than 4 hours there, I couldn't get cash, I had to go to another ATM," he said.
He appealed to the Central Bank of Nigeria (CBN) to ensure availability of new Naira notes in order not to push Nigerians into more sufferings.
CBN Threatens Naira Sellers With Prosecution
Following the reported cases of individuals recently apprehended by security agencies across the country for selling and abusing the Redesigned Naira Notes, the Central Bank of Nigeria (CBN) has vowed to prosecute offenders.
This was contained in a statement by the Director of Corporate Communications, Mr Osita Nwasinobi and made available in Abuja yesterday.
The apex bank said it observed with grave concern, the activities of persons who sell the newly redesigned banknotes and those who flagrantly abuse the legal tender by hurling wads of Naira notes in the air and stamping on the currency at social functions.
"We have equally noticed the queues at Automated Teller Machines (ATMs) across the country and an upward trend in the cases of people stocking and aggregating the newly introduced banknotes they serially obtain from ATMs for reasons best known to them.
"Also worrisome are the reported cases of "unregistered persons and non-bank officials swapping banknotes for members of the public, purportedly on behalf of the CBN.
"We wish to state unequivocally that, contrary to the practice of these unpatriotic persons, it is unlawful to sell the Naira, hurl (spray), or stamp on the currency under any circumstance whatsoever.
"For the avoidance of doubt, Section 21(3) of the Central Bank of Nigeria Act 2007 (As amended) stipulates that "spraying of, dancing or matching on the Naira or any note issued by the Bank during social occasions or otherwise howsoever shall constitute an abuse and defacing of the Naira or such note and shall be punishable under the law by fines or imprisonment or both."
"Similarly, Section 21(4) states that: "It shall also be an offence punishable under Sub-section (1) of this section for any person to hawk, sell or otherwise trade in the Naira notes, coins or any other note issued by the Bank.
"Accordingly, the Central Bank of Nigeria (CBN) is collaborating with the Nigeria Police, Federal Inland Revenue Service (FIRS), the Economic and Financial Crimes Commission (EFCC) and the Nigerian Financial Intelligence Unit (NFIU).
"We, therefore, warn Nigerians, particularly those at social functions such as birthdays, weddings and funerals, to desist from disrespecting the Naira or risk being arrested by law enforcement agencies.
"While reiterating our commitment to Nigerians to ensure the effective distribution of the newly introduced Naira banknotes, we urge them to exercise patience as the CBN is working assiduously to address the challenge of queues at ATMs.
"The Naira is our legal tender and symbol of national pride. Therefore, let us respect it and handle it with care," the statement read.