Ihedioha Meets Buhari, Pleads For Infrastructure in Imo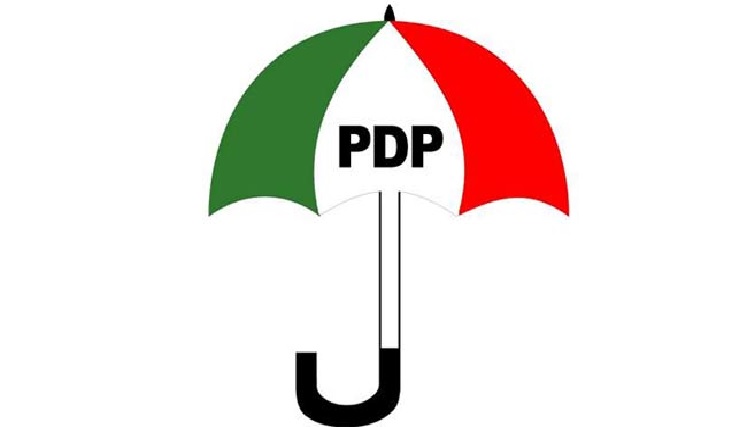 By Mathew Dadiya, Abuja
Imo State Governor, Emeka Ihedioha Monday, met behind closed doors with President Muhammadu Buhari at the Presidential Villa Abuja where he solicited support for infrastructure development.
Speaking to State House Correspondents after the meeting, Governor Ihedioha said that he came to pay courtesy call on the President and to solicit his intervention on infrastructure decay in the state.

The former Deputy Speaker of House of Representatives said that he discussed the issue of agriculture and how the state would benefit from the federal government's agricultural programmes which he said that his predecessor failed to key in.
He said that the state needs the Federal Government support in all facets of the economy.
According to him, government would need to support us in agriculture because the government we succeeded didn't take advantage of government policies in agriculture.
"We are working towards agricultural revolution to ensure that that becomes a source of revenue. So we need federal government support in that regard. We need government support in education, we need government support in the area of healthcare, we need government support in area of building institutions. "
He also explained that he introduced the Treasury Single Account (TSA) to improve the Internally Generated Revenue (IGR) instead of over burdening the poor masses with multiple taxation.
According to him, "When I came in I found out to my shock that there were accounts in the number that was reported in the media and of course so much leakages and we were not as a state making significant progress from the IGR.
He said that the IGR base of the state was very weak.
He noted that the IGR base "is weak without having a productive economy that obviously meant that we depended essentially from what came from federal allocation and of course other agencies being an oil producing state."
"It became necessary that we should find a way out and I set up a Financial Advisory Committee and the Financial Advisory Committee recommended that in view of where we are and because of our decision to instill a regime of fiscal discipline and a regime of transparency and accountability and of course to reduce the level of corruption in the state, we had to introduce the TSA which is not very ideal in many places.
"But for us we felt we needed to start a new, we needed to confront the issues and begin to reposition our state as a state that will be alive to the demands expected of us by our people.
"When the electorate voted us in, they believe in our ability to come and transform the state, to rein in a regime of transparency and accountability, that is what we are trying to do. So we have done that.
"But apart from that, we are strengthening the Bureau for Public Procurement in the state. If you check through the ranking in ease of doing business, Imo finished 34th out of 37 and in several ways we have been lagging behind, we have fallen back, deteriorated from where we used to be.
"Ours used to be a very civilized state, so we have a duty and conviction that we need to take it to that level. So we have taken steps, closing the gap and we have enjoined the Mjnistries, Departments and Agencies (MDAs) to work with the authorities to ensure that we a more accountable system of running the affairs of the state."
He said that as a result of the rot in the previous administration, there have been pressure from the people to take action against the past government, saying that his interest was not to talk on the past government but to be focused and bring sanity to governance.
"The issue is that I have been bending over backwards, I have been putting pressure on a lot of people who want certain things done. I will tell you for instance the opaqueness in land administration in my state which you must have heard.
"So stakeholders of the state who own those lands that were taken away from them have been on the government, putting a lot of pressure to investigate but I am like just saying take it easy that is not what I am here for, we have to redesign the state, we want to regain confidence back in Imo.
"For instance we have restored the autonomy of local government administration in Imo State. Today local government funds go to local government areas. We collaborate with them to ensure there is also accountability, sense of responsibility.
"We are not focusing on what the man had done, we are focusing on what we are doing and for once you give it to us that if a chief executive of a state says to his people look I want to run a transparent government and an accountable government that is something significant you have to work upon.
"If you are restoring public water that is something you are doing because you did not meet water. Am I going to say I met water when there was no water? Government house Owerri was disconnected from public power supply when I came, am I supposed to clap?
"The state Secretariat as we speak is still disconnected from public power for about eight years, bridges are built in my state without iron rods, haven't you heard about it, you have not read about it? You must have heard about it from people who visit Imo, am I surprised to clap?
"You are endangering the lives of Imo people. We don't lead a government of propaganda, it is not about me and I don't like talking about my predecessor in office, I am talking about government,
I am talking about focus, I am talking about the ideals of government that what we are doing first is we are restoring confidence in the entire system.
"Judicial workers were being owed, was I the one that owed them? Didn't you hear that they were not paid full salaries? So is it a crime if I said let's sanitize the entire sector? Is that a crime? I come to government house and I can not operate from government house, I don't want to talk on all those things."

Troops arrest 10 Robbers, rescue 3 Victims in Kaduna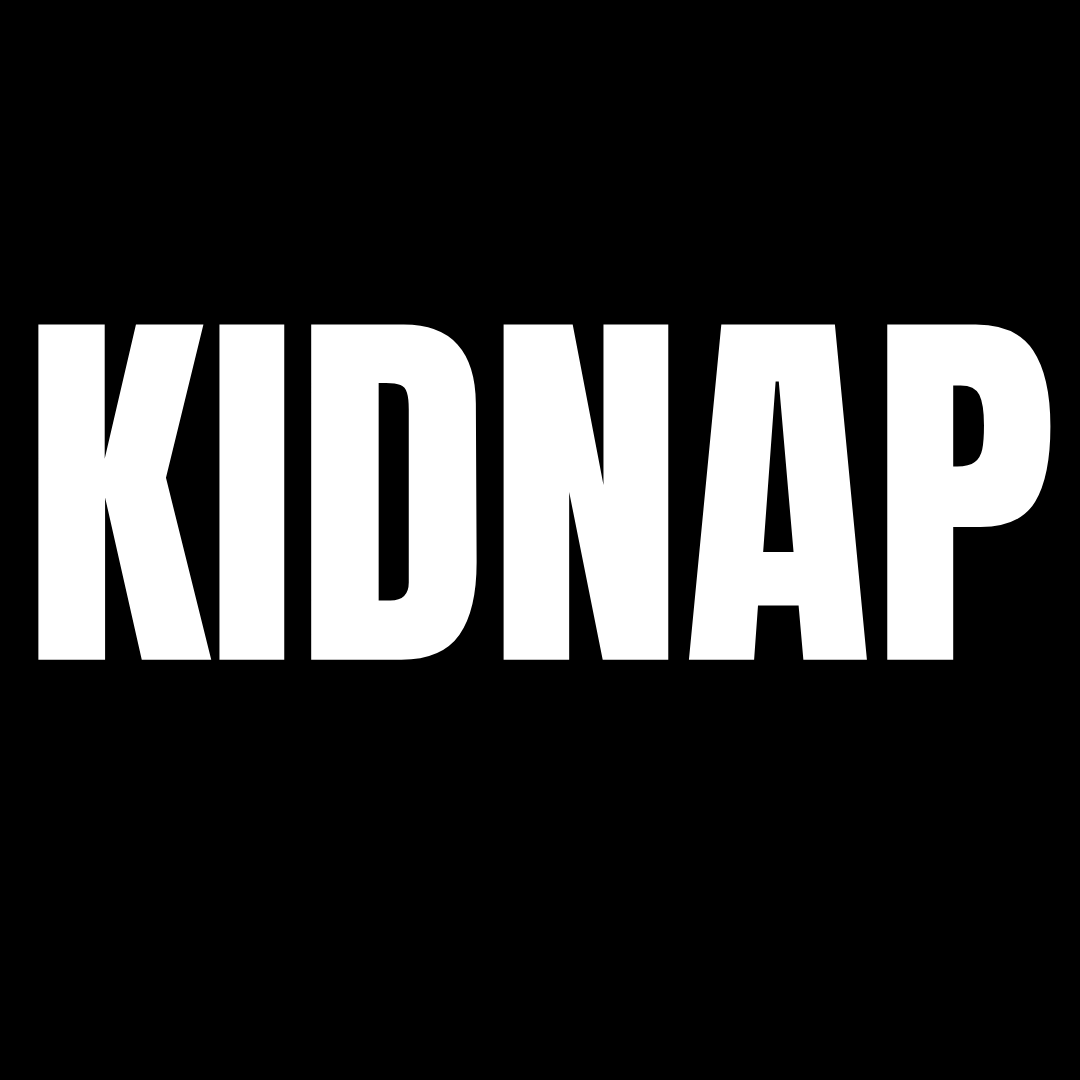 By Gom Mirian, Abuja 
The military high command, yesterday said its troops deployed on internal operations in Kaduna state has arrested ten armed robbery suspects at Kafanchan town in Jema'a local government area of the state. 
A statement issued by the Director, Defence Media Operations, Major General Bernard Onyeuko stated the names of the arrested suspects as: Messrs Manga Ismail, a 22 – year-old, Idris Haruna (Ban Sambo), 20- year-old, Sani Bali, 19- year-old.

Others are Shamsudeen Ladan, 25 – year-old, Abdulmajid Yau (Sele), 22 – year – old , Abubakar Hassan, 23 – year-old, Abbas Aliyu, 15 – year-old, Mohammed Umar (Jazuli), 17 – year – old, Jonathan Vincent (Bamai), 19 – year-old and Stephen Joseph, 25 – year-old.
According to him, items recovered from the criminals include: TV, DVD, gas cookers, Mattresses, woofer, phones, scissors, among others.
Gen. Onyeuko also said on the same day, troops acting on intelligence reports, conducted a cordon search operation at Fanock Village, Jema'a Local Government Area of Kaduna State and found a Toyota Corolla car with registration number ABUJA KUJ 452 AZ with no occupant. 
Onyeuko explained that Troops conducted search operations in the surrounding bush and rescued 3 kidnaped civilians comprising two females and a male. 
Speaking further, he said :"Troops of Operation SAFE HAVEN in a sustained effort to eliminate criminals elements in their Area of operation on 28 June 2022 based credible intelligence conducted clearance operation in conjunction with vigilantes at Kan Duniya Village, Barkin Ladi Local Government Area, Plateau State, neutralized notorious bandit and kidnapper.
"Similarly, on the same day, troops on fighting patrol sighted 2 x suspected kidnappers around Sara High Ground Mangu Local Government Area Plateau State on a motor cycle, suspects abandoned their motor cycle on sighting troops and fled.
" Troop exploited area and recovered 2 AK47 rifles, 101 rounds of 7.62mm special, 5 magazines, 1 motor cycle, 1 iron digger and 2 black jackets amongst others", he said.
Husband of Slain Kenyan Runner Tirop Seeks Plea Bargain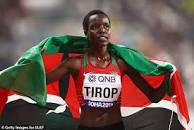 The husband of slain Kenyan distance runner Agnes Tirop is seeking a plea bargain after initially denying a charge of murder, his lawyer said yesterday.
Tirop, a rising star in the world of athletics, was killed last October in her home in Iten, a high-altitude training hub in western Kenya for top runners.
Emmanuel Ibrahim Rotich was arrested after a dramatic late-night chase the day after Tirop's body was found with stab wounds, and has been in custody ever since.

The 41-year-old denied a charge of murder at a November court appearance.
But in the latest twist in the legal saga, his lawyer Ngigi Mbugua told the Eldoret High Court that Rotich was willing to plead guilty to a lesser charge in the hope of attracting a more lenient sentence.
The prosecution said it was not against the idea of a plea bargain but wanted Tirop's family to be involved in the process.
A hearing on Rotich's request will take place on 22 September.
HEDA Petitions ICPC over Allegations against Ex-CJN
The Human and Environmental Development Agenda (HEDA Resource Centre) has petitioned the Independent Corrupt Practices and Other Related Offences Commission (ICPC) over the allegations against the immediate past Chief Justice of Nigeria (CJN), Justice Tanko Muhammad.
This is contained in a statement issued by the Chairman, HEDA, Mr Olanrewaju Suraju, yesterday in Lagos.

Suraju, in a letter to the Chairman of ICPC, Professor Bolaji Owasanoye, urged the commission to stand tall over the allegations of corruption, maladministration and incompetence leveled against Muhammad.
"As a leading anti-corruption organisation in Nigeria and non-partisan human rights and development league, we call on the ICPC to commence investigation into the budgetary allocation, utilisation and development process of the judiciary with a view to sanitisation of that critical arm of government," he said.
Suraju said it was widely reported that the immediate past CJN responded to the allegations brought against him by 14 Justices on the aforementioned allegations.
"It is unarguable that the judiciary is the last hope of the helpless and its judges are only meant to be heard and not seen.
"However, these allegations made by fellow Justices of the apex court against the CJN cannot be overlooked as it is weighty and must be diligently investigated by the commission in order to protect that vital institution.
"If the Supreme Court of Nigeria is infested with corrupt persons, then our democracy is doomed, ICPC and others relevant bodies should rise and act fast to redeem the temple of justice from possible collapse," HEDA said. (NAN)