INEC Faces 1,069 Election Lawsuits, *109 new political parties apply for registration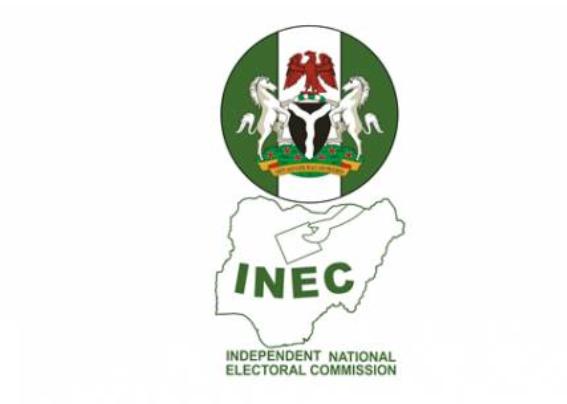 Independent National Electoral Commission (INEC) is facing 1069 election law suits, Daily Asset has learnt.
This is as 109 political associations have applied for registration as political parties with INEC.
 INEC National Commissioner, Chairman, Information and Voter Education Committee, Mr.

Festus Okoye  who spoke at an electoral reform round-table organised by the Nigeria Civil Society Situation Room and the Kofi Annan Foundation in Abuja on Thursday, revealed that currently, INEC is slammed with 1069 election lawsuits.

He said: "One of the biggest challenges facing the commission is the large number of pre-election matters that are still pending in various courts of law.

"As at today, the commission has a total of 809 pre-election matters while we have just 800 post-election matters, so the implication is that we have more pre-election matters than post-election.

"As at yesterday, the commission has withdrawn and reissued over 70 certificates of return that were previously issued to those who were elected into the various states and national assembly positions.

"There are more that we are still withdrawing and more that we are still re-issuing, some of these things arose from the not too transparent party primary elections that were conducted by the various political parties.

"It is really a source of concern that up till today, there are still a number of cases arising from pre-election matters in courts," he said.

Okoye said one of the things the commission is looking at is whether the fourth alteration to the Constitution of Nigeria would properly address the issue of pre-election matters.

He said this is because the fourth alteration, gave the court of first instance a total of 180 days within which to determine cases and issues arising from pre-election matters.

"But 180 days from the period of the conduct of party primary elections and the end of substitution period dovetailed into the conduct of elections and even beyond.

"This more or less distorts what the commission's activities and also puts it on edge in terms of knowing which political parties would be on the ballot and which would not," he said.

He said the commission is looking at a situation where it could shorten the regime of the determination of pre-election matters to make it possible for it to have some level of sanity before going into any major election.

On new political parties, he said the number of political associations waiting to be registered are more than the existing ones adding that if they are registered Nigeria would have over 200 parties in 2023 elections.

Okoye said that the issue of the number of political parties is a challenge because the ballot papers are getting longer and the result sheets are getting bigger and creating a big challenge for the voters.

He said: "So I think we need to have a national conversation to see whether we really need the number of political parties in existence in the country or not.

Meanwhile, Nigeria used about two million tonnes of paper to conduct the 2019 General Elections, an official of INEC has said.

"For the first time, we used close to two million tonnes of paper for the conduct of elections, that is paper that will fill about 60 and 70 aircrafts, Prince Adedeji Soyebi, INEC National Commissioner in charge of South West, said on Tuesday.

Soyebi, also the Chairman, Board of the Electoral Institute, INEC, raised the concern in Lagos at the INEC 2019 State Level Post Election Review Retreat.

The meeting had in attendance INEC management staff including heads of departments, electoral officers and their assistants and some collation officers in the state at the 2019 elections.

Soyebi said elections in the country had been too expensive due to mistrust among the stakeholders.

"We must look for a way to perfect the system. The build up to the election was very rancorous,'' he said.

According to him, the number of woods cut to produce huge paper used for ballots, perfecting security features to currency standard, logistics and others, call for concern.

"Most of the things we do here are due to lack of trust. When we print out ballot paper, we print it up to currency quality with a lot of security features.

"We transport them as if we are transporting money with fully armed security apparatus, keep in central bank as if they are currency; all these are prices of mistrust among ourselves.

" This mistrust is costing the country very hugely. All these we must address as a nation; we cannot continue this wasteful expense because we don't trust ourselves.

"It is just appropriate for us to take stock after a major exercise like this. In the history of elections in Nigeria, this is the first time we will be confronted with huge logistics problems," he said.

Soyebi , who also frowned at huge number of petitions and litigation arising from party primaries and general elections, said that the country had a long way to go.

He said that full electronic voting would tackle most of Nigeria's electoral challenges.

"Time waits for nobody; we need a dynamic electoral system. The dynamics of politics and elections keep changing in Nigeria every time.

"We have been clamouring for what is called full electronic voting. By now, our register is electronic; accreditation by the smart card readers is electronic.

"Honestly, in my opinion, if we can have electronic balloting, it will help the system, it will rest a lot of things,'' he added.

He said in 2015, the total number of registered voters was about 70 million, and in 2019, about 84 million.

"If we project into 2023, we should expect about 100 million registered voters."

Soyebi congratulated INEC staff for their performances in the 2019 elections in spite of challenges.

He said that the commission had started making preparation for 2023 general elections, adding that the first ballot would be cast in 2023, exactly 1, 332 days away.

"What we are here to do is to find out things that went right and look at those things that went wrong and find ways of correcting them.

"This review is going to translate into relationship with other stakeholders to find out what went right and what went wrong.

Mr Sam Olumekun, the Resident Electoral Commissioner of INEC in Lagos State, said at the event that there was the need for stakeholders to consider addressing voter apathy before 2023 elections.

Olumekun said that the meeting was aimed at conducting a postmortem of the 2019 elections.

He said that the objective was to review operational framework and provide a platform for knowledge sharing.

According to him, there are reports and comments on the conduct and outcomes of the elections, including those abusing INEC and those supporting it.

He said: "We need to look at all these reports and, in good conscience, comment on these reports. There have been massive allegations of inducement of voters and vote-buying.

"In my humble opinion, this is the effect of processes in the system, but must we not ask the question: If there is an effect, what is the cause?

"Another important issue is voter apathy. We have close to 6.6 million registered voters in Lagos.

"In each of those elections, we recorded barely one million people turning out to vote.

"This is a very important issue that we must look into. How can we mitigate this development?"
FEC Approves  N24.2bn for Free Internet in 20 Airports, Varsities, Markets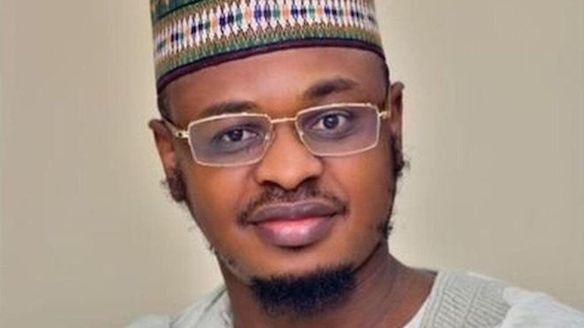 By Mathew Dadiya, Abuja
The Federal Government has approved two contracts worth N24.20 billion for the provision of broadband for free internet in 75 public places, including 20 airports, tertiary institutions and markets across the six geopolitical zones of the country.
Briefing State House correspondents after the Federal Executive Council (FEC) presided over by President Muhammadu Buhari at the Presidential Villa, Abuja, yesterday, Minister of Communications and Digital Economy, Professor Isa Ali Pantami, disclosed that an aggregate sum of N209.

36 billion was approved for various projects.
Giving a breakdown of his own approvals, Professor Pantami said his two memoranda were related since they both were focused on providing free internet connectivity services, explaining further that the second one was complementary to a similar approval last year.
"So both memos, you will discover that they will provide broadband to these institutions at the price of approximately N24.20 billion and the project is going to be implemented by the Nigerian Communications Commission.
"The duration for the project is four months minimum and a maximum of five months and there is a budgetary provision for that. Also, the fund to sponsor the implementation has been secured by the administration of President Muhammadu Buhari GCFR.
"For universities, it's because we have learned bitter and better lessons during the COVID-19, so we don't want to go back to that, we want to ensure that students and staff benefit from unlimited internet. For airports, we know the difficulty when you land without any connectivity. So it will even at least make our airports more lively if there is at least internet connectivity that is for free.
"Thirdly for the market, it's to support innovation-driven enterprises that are being championed by the Massachusetts Institute of Technology, where we try to give global visibility to our innovators, to our micro, small, and medium enterprises, so that their market is not going to be narrowed and restricted only to our local communities", he explained.
The council also approved two major contracts for the construction of a Centre of Excellence for environmental restoration Wiiyaakara in the Kana council area of Rivers State and a 100-bed specialist hospital in Ogoni.
Minister of Environment, Mohammed Abdullahi, said these projects are aimed at facilitating efficient and cost-effective approaches to contamination management and environmental restoration while supporting the well-being and welfare of the people who have been impacted by the negative effects of contamination in those areas.
"On behalf of the Ministry of Environment, HYPREP Project Office, I presented two memos one for the award of contract for the construction of Centre of Excellence for environmental restoration at Wiiyaakara, Bori in, in Khana local government area of River State, in favour of CCECC Nigeria Limited, in the sum of N41,472,263,848.60, with a completion period of 24 months.
"The second memo, which is equally approved, and is also in line with the UNEP Report on the level components, is the contract for the construction of Ogoni 100-bed specialist hospital in favour of Messrs Tannit Medical Engineering Limited, in the sum of N18,308,463,225.37, plus 7.5% of VAT, with a delivery period of 24 months", Abdullahi said.
Moreso, the Ministry of Works and Housing received what seemed to be the biggest approval at the Council meeting as the Minister of State for the ministry, Umar El-Yakub, disclosed that for his two memoranda, FEC approved the sum of N95.98 billion.
He said the first memorandum was "for the award of contract for the dualization of the Akure/Ita Ogbolu –Iju/Ado Ekiti state border, on the Ondo Stateside, in favour of Messrs Samchez Nigeria Limited and Messrs Horizon Construction Company Limited, in the sum of N46,684,481,745.44, with a completion period of 24 months
"Section two of that road was awarded to Messrs Kopek Construction Limited at the cost of N49,295,088,593.98, with a completion period of 30 months. So, one is doing it from the Ekiti State border and the other one is on the Ondo Stateside. That's the two sections of the contract was awarded", he said.
Again, the Minister of Transportation, Muazu Jaji Sambo, who also spoke at the briefing, said his two memoranda; the first being for the renewal of a management contract for the management ports facilities and the second for procurement of two tugboats for operations at the Lekki Deep Seaport, pooled an aggregate of N26.77 billion.
"The first memo was the renewal of the management contract for the management of Tugs, Pilot Cutters, or Mooring Launches within the limits of the Apapa and Tin Can Island Ports complex.
"This management contract was signed between Nigerian Ports Authority and Messrs LTT Coastal and Marine Services Limited, initially in April 2007, for 15 years, which therefore meant the agreement had expired in March last year.
"The purpose of the memorandum is to seek Council's approval to renew the management contract, as provided in the management agreement and endorsed by the Bureau of Public Procurement, in favour of Messrs LTT Coastal and Marine Services Limited, for the sum of $29,871,615.22, which is an equivalent of N12,440,332,875.44, inclusive of 7.5% VAT, at an exchange rate of one US dollar to N416.46
"The second memorandum that was considered by Council and approved is in respect of a contract for the design, construction, and supply of two 80 tons … marine tugboats to support the operations of the newly commissioned Lekki Deep Seaport in Lagos.
"The contract was awarded to Messrs the De Pasa Marine International Nigeria Limited for €30,183,540.20, which is an equivalent of N14,330,329,389.75 at the CBN prevailing exchange rate at the time of payment, inclusive of seven and 7.5% VAT and with a completion period of 15 months," he said.
Also, the Ministry of Aviation got approval for the construction of 150 room capacity hostel for over N2 billion, according to the Minister of Information and Culture, Alhaji Lai Mohammed, who briefed on behalf of the Minister, Hadi Sirika.
"On behalf of the Minister of Aviation, who presented a memo to Council today, seeking Council's consideration and approval for the award of contract for the construction of a 150-room capacity female hostel, at the Nigerian College of Aviation Technology, Zaria in favour of Messrs Best Homes Construction Limited, in the sum of N2,244,713,424.56, inclusive of 7.5% VAT with a completion period of 12 months.
The Federal Minister of Information and Culture also presented a memo to the Council, which was approved today, for the procurement of 13 operational vehicles for the Federal Radio Corporation of Nigeria for the sum of N383,968,500, in favour of Kaura Motors, with a completion period of three weeks.
"The operational vehicles will be used for the day-to-day operations of the FRCN and in particular, they will be used to report, and gather news, concerning the various tribunal cases and also for the National Population Commission Census coming up sometime in May. Thank you very much," Mohammed said.
DSS Confirms 'Entrenched Interests' Plot to Install Interim Government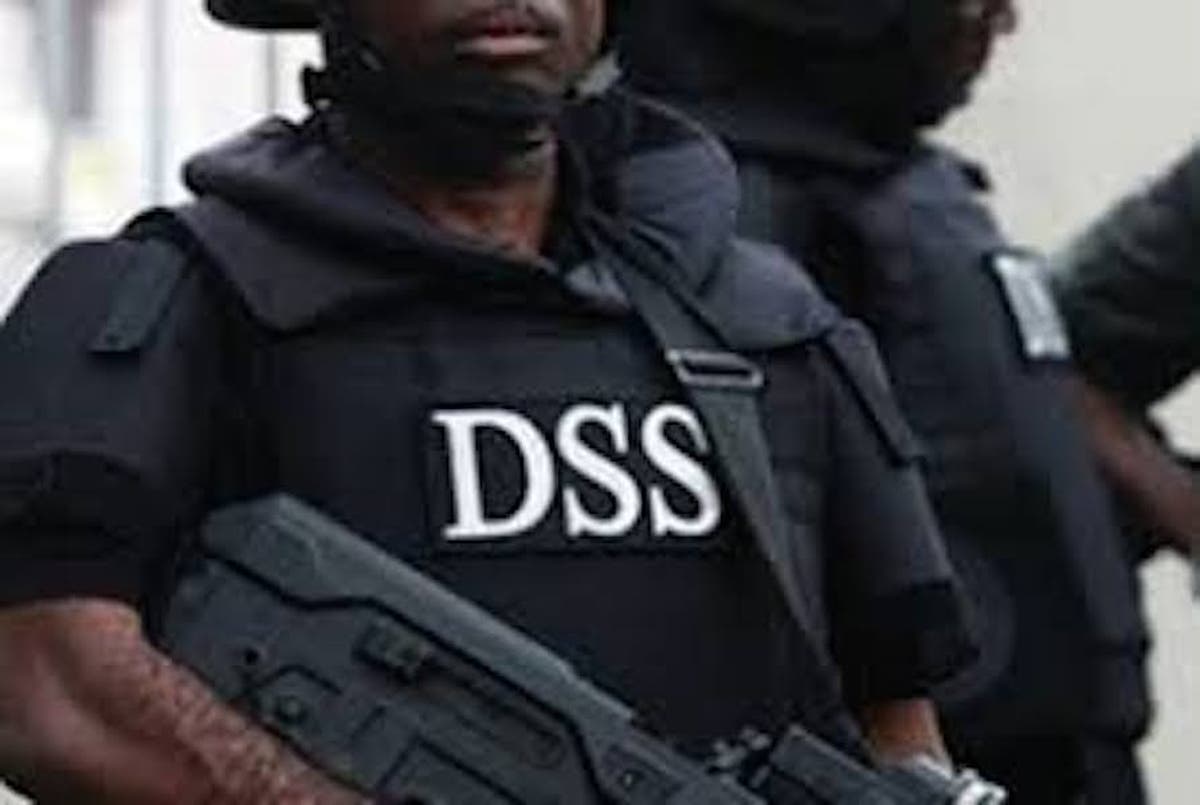 By Gom Mirian, Abuja
The Department of State Services (DSS), yesterday said it has confirmed a plot "by some key players" to install an interim government and stop Bola Ahmed Tinubu from being inaugurated as president.
The plot includes embarking on violent protests nationwide to engineer the declaration of a state of emergency as well as securing frivolous court injunctions to stall the inauguration, the DSS said.

In a statement yesterday, the Public Relations Officer of the secret police, Peter Afunanya, said: "The Department of State Services (DSS) has identified some key players in the plot for an Interim Government in Nigeria.
"The Service considers the plot, being pursued by these entrenched interests, as not only an aberration but a mischievous way to set aside the constitution and undermine civil rule as well as plunge the country into an avoidable crisis.
"The illegality is totally unacceptable in a democracy and to the peace loving Nigerians. This is even more so that the machination is taking place after the peaceful conduct of the elections in most parts of the country."
There have been agitations for Tinubu, the president-elect, not to be inaugurated on May 29, 2023 based on complaints by his opponents on the presidential election.
Datti Baba-Ahmed, the vice-presidential candidate of the Labour Party (LP), specifically called on President Muhammadu Buhari and Olukayode Ariwoola, the chief justice of Nigeria (CJN), not to inaugurate Tinubu, tagging it an "illegality".
Some demonstrators also went to the defence headquarters building in Abuja on Tuesday to protest the outcome of the presidential election in what might be understood as an invitation for military intervention.
Afunanya alleged that some protests are being sponsored.
"The planners, in their many meetings, have weighed various options, which include, among others, to sponsor endless violent mass protests in major cities to warrant a declaration of State of Emergency. Another is to obtain frivolous court injunctions to forestall the inauguration of new executive administrations and legislative houses at the Federal and State levels," he said.
"The DSS supports the President and Commander-in-Chief in his avowed commitment to a hitch-free handover and will assiduously work in this direction. It also supports the Presidential Transition Council and such other related bodies in the States. It will collaborate with them and sister security and law enforcement agencies to ensure seamless inaugurations come 29th May, 2023.
"Consequently, the Service strongly warns those organising to thwart democracy in the country to retract from their devious schemes and orchestrations.
"Stakeholders, notably judicial authorities, media and the Civil Society, are enjoined to be watchful and cautious to avoid being used as instruments to subvert peace and stability of the nation. While its monitoring continues, the DSS will not hesitate to take decisive and necessary legal steps against these misguided elements to frustrate their obnoxious intentions."
IPOB Denies Plan to Print Biafra Currency, Form Govt
The Indigenous People of Biafra, IPOB, Wednesday said it has no plans to print Biafra currency and operate a government in exile.
IPOB's spokesman, Emma Powerful, warned those he described as autopilot to desist from such a move.
In a statement he signed, Powerful distanced IPOB from the autopilot group, stressing that the group has no faction.
Powerful, who distanced IPOB from those operating Radio Biafra in the United States, noted that those operating under the guise of the Directorate of State are not members of IPOB.
"We the Indigenous People of Biafra (IPOB) under the command and leadership of the great liberator Nnamdi Kanu once again reiterate that IPOB is not part of the formation of Biafra government in exile anywhere.
"The people behind the shambolic Radio Biafra government in exile in the USA are not IPOB members, and they should stop linking themselves to us.
"Those piloting government in exile in the USA are not IPOB members, and they don't mean well for Biafra freedom and restoration.
"IPOB has no plan to print Biafra currency, stamps, and other important state documents because we are not yet a sovereign nation. If we print currencies now, where can they be used as legal tender," the statement read in parts.
Oando Grows 2021 Revenue to N722bn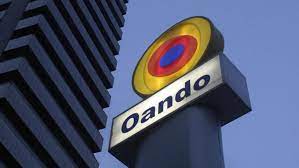 Oando Plc has announced an increase of more than a half in turnover for 2021, according to its unaudited earnings report issued yesterday.
The increase helped the oil driller halt its two-year run of losses that began in 2019, the report showed.
Shares in the company had gained nearly 10 per cent, the upper daily limit allowed by the Nigerian Exchange, as of 10:14 WAT in Lagos after the news hit the market.

But the stock was yet to see any movement in Johannesburg, where it has a secondary listing, as of the time.
A messy shareholder dispute involving an indirect shareholder, Ansbury Investment Inc, had prompted the Securities and Exchange Commission to bar the firm from holding annual general meetings, making it impossible to release its financials for three years until last June.
At the heart of the conflict were loans granted to the shareholder, which forced Oando to make a huge impairment allowance that tipped the company into a loss after tax of N207.1 billion in 2019 and N140.7 billion in 2020.
Revenue for 2021 grew to N722.4 billion from N477.1 billion, while other operating income slowed to N36.7 billion from N43.6 billion as the company recorded a loss on fair value on commodity options in contrast to a gain one year earlier.
Oando earned N112.1 billion from reversal of impairment of financial assets, where a loss in the sum of N62.9 billion was posted a year ago, boosting operating profit.
Finance income expanded by almost fivefold to N44.1 billion, helping cushion the hit of net finance cost on profit.
Pre-tax profit stood at N48.4 billion compared to a loss before tax of N134.3 billion in 2020, while profit for the period came to N34.7 billion relative to a loss after tax of N140.7 billion one year prior.
Earnings-per-share was N3.04 compared to a loss per share of N9.05 in 2020.
"Bullish oil prices throughout the year saw us record a 105% increase in average realized oil sale price whilst a surge in militancy and sabotage across the Niger Delta resulted in a 40% decline in average hydrocarbon production compared to 2020," said CEO Wale Tinubu.
"Despite the challenges, a strong revenue performance, coupled with the refund of a longstanding receivable contributed to a Net Profit of N34.7 billion," he added.