Insecurity: Buhari Fires Back at Obasanjo, Jonathan
Says his critics are not patriotic
President Muhammadu Buhari yesterday made a veiled reference to former Presidents Olusegun Obasanjo and Goodluck Jonathan, insisting that those who are criticizing him over isolated security challenges in some parts of the country are not patriotic.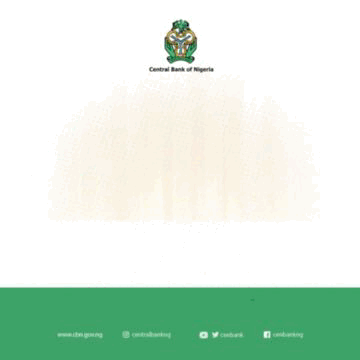 The president who spoke at an audience with the National Executives of the Buhari Campaign Organisation (BCO) in the State House, Abuja, on Tuesday.
Buhari, however, said: "Every country in the world has security challenges.
While we have made significant progress in the fight against terrorism, we acknowledged that there are also new and emerging challenges like kidnapping and banditry.
"I assure you and Nigerians that we will not relent in our efforts to secure the country from criminal activities. Those who politicize the isolated cases of insecurity are not patriotic Nigerians.
"I'm confidence that this administration uses all resources at its disposal to protect the lives and property of all Nigerians and not just prominent Nigerians or those who make headlines.''
It is recalled that Obasanjo had on Monday wrote an open letter to President Muhammadu Buhari, saying, "Nigeria is on the precipice and dangerously reaching a tipping point where it may no longer be possible to hold danger at bay".
In the letter released by his media aide, Kehinde Akinyemi Obasanjo said he intended to use the open letter to address weighty issues. "I am constrained to write to you this open letter. I decided to make it an open letter because the issue is very weighty and must be greatly worrisome to all concerned Nigerians and that means all right-thinking Nigerians and those resident in Nigeria."
Similarly, former Goodluck Jonathan on Tuesday said insecurity has worsened in Nigeria since he left Aso Rock. He spoke as he paid a condolence visit to Reuben Fasoranti, the leader of Afenifere, a Yoruba socio-cultural group, whose daughter, Funke, was killed by gunmen on the Benin-Ore road last week.
He said: "The issue of security must be approached from a different dimension. We cannot continue the old way because it is getting out of hand. We hope the federal and state governments will do something about it.
"Every generation face problems and this generation must find ways to solve these problems. Every government faces a problem.
"The first commercial kidnapping, because it involved money, happened in 2006 when I was the governor of Bayelsa state. From that time, it moved to terrorism in the north. Now, it is a major problem in the country.
"The federal government in conjunction with state government must design a different approach to this issue.
"I was there as president and security challenge was there but now, it is getting worse every day and we can't continue to use the same old method."
On corruption, President Buhari said his administration would continue to be tough on its ongoing crusade against corrupt practices in the country.
"We will continue to be tough on the cancer of corruption as you may be aware the African Union in its deliberations last year appointed me as African Corruption Champion for the continent.
"This is because other countries have seen our dedication to fighting corruption and are keen to emulate our approach,'' he added.
The president also reiterated the determination of All Progressives Congress (APC) led Federal Government to lift 100 million Nigerians out of poverty.
He noted that policies and programmes put in place by the government to support farmers and small businesses had started yielding fruitful results.
"We remain committed to lifting 100 million Nigerians out of poverty in 10 years.
"Policies put in place to support farmers and small businesses are yielding positive results and we are determined to integrate them into the larger economy."
In a related event, President Buhari on Tuesday said any person or administration that cannot secure a country or an institution, will not be able to manage it. President Buhari President Buhari also said that the successes recorded in degrading terrorists in the North East will be extended to various parts of the country experiencing challenges, assuring Nigerians that security still tops his list of priorities.
The President, who received executive members of the Nigerian Medical Association (NMA) led by the President, Dr Francis Adedayo Faduyile, at the Presidential Villa, Abuja, said offenders took advantage of the focus on the North East to commit crimes in other parts of the country.
He said: "If you cannot secure a country or institution, you cannot manage it. " The President noted that efforts were still ongoing to improve employment level, following the success in getting many into the agricultural sector, stressing that opening up the economy for investments and getting the youths engaged will control crime rate. On health and education, President Buhari urged states and local governments to play stronger roles in complementing the efforts of the Federal Government, especially in getting more children into classrooms.
The President in a statement signed by his Special Adviser on Media and Publicity, Chief Femi Adesina said, "The issues of health and education are constitutional. If there are too many Almajiris in a state, then the government is not following the constitution. "
The states also have elites who are educated enough to remind their governments about their responsibility to Almajiris,."
In his remarks, President of the NMA congratulated President Buhari for winning a second term in office, attributing his return to efforts made by the government to reposition the country, especially in health sector, like establishment of a cancer centre in University of Lagos Teaching Hospital.
Dr. Faduyile commended the President for always looking towards the NMA to appoint competent members for positions in the health sector, assuring that the medical association will continue to partner with the government to bring good health services to Nigerians.
 He said there was a need to make the National Health Insurance Scheme (NHIS) compulsory for all Nigerians, including those in the informal sector, as some special treatments, like cancer, will require funds that might be beyond the reach of many.
Independence: Don urges professors to lead by example, make Nigeria betterProfessors
A professor of Animal Genetics, Mike Iloeje, has charged Nigerian professors to lead by example and create the desired change needed in the country.
Iloeje, emeritus professor of Animal Genetics at the Federal University of Technology, Owerri (FUTO) made the call at the 2nd Enugu Independence Lecture Series held in Enugu on Tuesday.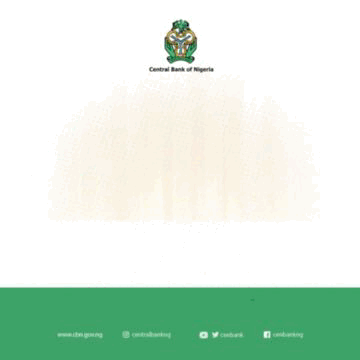 The lecture series was organized by a group called the Agbaja Professors Worldwide to mark the 63rd Independence Anniversary with the topic "How Far Nigeria and Nigerians at 63?".
The don expressed dismay that professors in higher institutions had not lived to the desired expectations from the citizenry noting that they had been involved in allegations of fraud and corrupt enrichment.
According to him, can we really not stamp out from our universities the cankerworms of sex-4-grades, examination malpractices, jaundiced appointments and promotions, misappropriation and embezzlement of funds?
"Isi it not true that our election umpires either as returning officers, resident electoral commissioners, or chairmen at the national level are many a time selected from the professorial class?
"Ministers, commissioners, secretaries to government, chiefs of staff, chief executives of MDAs, registrar of JAMB among others are routinely chosen from members of the professorial class.
"How many of these our fellow professors have completed their tenures without allegations of fraud and corrupt enrichment? Have we shown exemplary integrity? he queried.
Iloeje, a former Rector of the Institute of Management and Technology (IMT),Enugu, urged professors to contribute their quota to make Nigeria's dream possible by creating the desired change to move Nigeria from being a country to being a nation.
In a paper presentation, a onetime Science and Technology Minister, Prof Barth Nnaji emphasized the need for governments to be more inclusive in the country's management than exclusive .
Speaking on the topic "The Socio-Political and Economic Consequences of the Politics of Sectional Domination and Marginalisation in Nigeria", Nnaji said that the policy of inclusion was the only way to achieve economic, social and technological progress.
He listed the advantages of inclusion to include synergistic economic growth, political stability, unity, sustainable development, progress and love among all groups among others.
"For a nation of 205 million people from 350 ethnic groups who belong to different religious traditions, it is extremely risky to practice sectionalism," the robotic engineer said.
While commending the Agbaja professors for organizing the event, Nnaji called on all sections of Enugu State to advocate for accommodation, tolerance and inclusion for economic development.
Earlier, the chairman of the Agbaja Professors, Prof Chike Anibeze, said the group was an umbrella for all professors of Agbaja extraction of Udi and Ezeagu Local Government Areas of Enugu State.
Anibeze said the group functioned to promote education and learning related activities in Agbaja land adding that it had instituted an annual prize for outstanding personalities in defined areas of economic and educational development.
Highlights of the event was presentations of the Okibe Prize to distinguished personalities including Rev Ugochukwu Chime, a surveyor and real estate developer, Mr Kingsley Eze, an IT expert and CEO, Tenece Holdings Ltd and Chinedu Ochinanwata, a professor of Digital Economy.
Internal Auditor Of Port Harcourt Water Corporation Allegedly Stabbed To Death
Dr. Barine Lenee, the Internal Auditor of Port Harcourt Water Corporation, has been stabbed to death by unknown assailants.

The 41-year-old from Buan Community in Khana Local Government Area of A of Rivers State, is reported to have been killed under controversial circumstances while driving from Uyo, the Akwa-Ibom State capital, to Port Harcourt, on Saturday, September 30.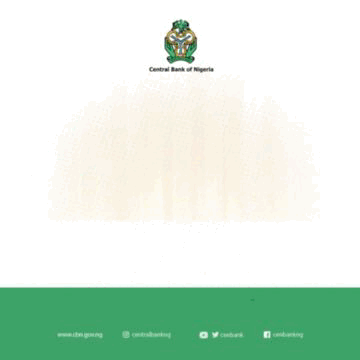 It was gathered that the Chartered Accountant was stabbed several times along the Trans-Amadi-slaughter area of the city.
His body was found dumped along the road where it was recovered with his car and other belongings except his phone on Sunday, October 1.
Until his death, he was a full-time staff member and Head of the Internal Audit Department/Accountant at the Port Harcourt Water Corporation, Rumuola.
One Karasira Clement Livinus, who confirmed the incident in a Facebook post on Tuesday, October 3, said the deceased was a victim of a failed security and medical system.

"Dr. Lenee Barine, it is sad to say Rest in Peace. Gentle and meek, selfless and dedicated. You became a victim of a failed system. A failed security system, A failed Medical system, A failed government,"
he wrote.

"For security operatives that will never be proactive but demand unprintable things before doing their work, they will be replaced. For business men that call themselves doctors that will demand for money first before saving a life that they swore to, or those that will open hospitals and dump auxiliary nurses without a single doctor- A failed system

"My brother and friend, the Lord will avenge your death. The Lord will look after the young family you left behind and your mum will be strong.
"
LAWMA Seals Alamutu Market In Mushin
The Lagos Waste Management Authority (LAWMA) has sealed Alamutu (Ologede) Market in Idi-oro, Mushin over poor sanitary conditions and inappropriate garbage disposal practices.
Dr Muyiwa Gbadegesin, Managing Director/CEO of LAWMA, stated that the action was part of LAWMA's ongoing efforts to tackle prevalent pollution in marketplaces across the state.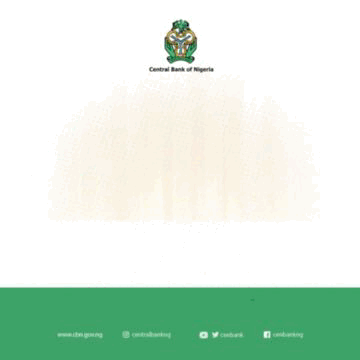 He went on to say that strict sanitary standards were required for all marketplaces in order to ensure the health of dealers and customers.
"It is paramount that we maintain a hygienic environment in our markets.

"This action is not just a response to Alamutu Market's conditions, but a part of LAWMA's ongoing commitment to ensuring that markets in Lagos meet the required standards of cleanliness and sanitation," Gbadegesin said.
He noted that the enforcement action followed the recent closure of several other markets, including Oyingbo, Ladipo, and Alayabiagba, due to similar offences.
He said that the closures underscored LAWMA's unwavering determination to enforce sanitation regulations uniformly across all markets, regardless of location or size.