Insecurity: Buhari Fires Back at Obasanjo, Jonathan
Says his critics are not patriotic
President Muhammadu Buhari yesterday made a veiled reference to former Presidents Olusegun Obasanjo and Goodluck Jonathan, insisting that those who are criticizing him over isolated security challenges in some parts of the country are not patriotic.
The president who spoke at an audience with the National Executives of the Buhari Campaign Organisation (BCO) in the State House, Abuja, on Tuesday.

Buhari, however, said: "Every country in the world has security challenges. While we have made significant progress in the fight against terrorism, we acknowledged that there are also new and emerging challenges like kidnapping and banditry.
"I assure you and Nigerians that we will not relent in our efforts to secure the country from criminal activities. Those who politicize the isolated cases of insecurity are not patriotic Nigerians.
"I'm confidence that this administration uses all resources at its disposal to protect the lives and property of all Nigerians and not just prominent Nigerians or those who make headlines.''
It is recalled that Obasanjo had on Monday wrote an open letter to President Muhammadu Buhari, saying, "Nigeria is on the precipice and dangerously reaching a tipping point where it may no longer be possible to hold danger at bay".
In the letter released by his media aide, Kehinde Akinyemi Obasanjo said he intended to use the open letter to address weighty issues. "I am constrained to write to you this open letter. I decided to make it an open letter because the issue is very weighty and must be greatly worrisome to all concerned Nigerians and that means all right-thinking Nigerians and those resident in Nigeria."
Similarly, former Goodluck Jonathan on Tuesday said insecurity has worsened in Nigeria since he left Aso Rock. He spoke as he paid a condolence visit to Reuben Fasoranti, the leader of Afenifere, a Yoruba socio-cultural group, whose daughter, Funke, was killed by gunmen on the Benin-Ore road last week.
He said: "The issue of security must be approached from a different dimension. We cannot continue the old way because it is getting out of hand. We hope the federal and state governments will do something about it.
"Every generation face problems and this generation must find ways to solve these problems. Every government faces a problem.
"The first commercial kidnapping, because it involved money, happened in 2006 when I was the governor of Bayelsa state. From that time, it moved to terrorism in the north. Now, it is a major problem in the country.
"The federal government in conjunction with state government must design a different approach to this issue.
"I was there as president and security challenge was there but now, it is getting worse every day and we can't continue to use the same old method."
On corruption, President Buhari said his administration would continue to be tough on its ongoing crusade against corrupt practices in the country.
"We will continue to be tough on the cancer of corruption as you may be aware the African Union in its deliberations last year appointed me as African Corruption Champion for the continent.
"This is because other countries have seen our dedication to fighting corruption and are keen to emulate our approach,'' he added.
The president also reiterated the determination of All Progressives Congress (APC) led Federal Government to lift 100 million Nigerians out of poverty.
He noted that policies and programmes put in place by the government to support farmers and small businesses had started yielding fruitful results.
"We remain committed to lifting 100 million Nigerians out of poverty in 10 years.
"Policies put in place to support farmers and small businesses are yielding positive results and we are determined to integrate them into the larger economy."
In a related event, President Buhari on Tuesday said any person or administration that cannot secure a country or an institution, will not be able to manage it. President Buhari President Buhari also said that the successes recorded in degrading terrorists in the North East will be extended to various parts of the country experiencing challenges, assuring Nigerians that security still tops his list of priorities.
The President, who received executive members of the Nigerian Medical Association (NMA) led by the President, Dr Francis Adedayo Faduyile, at the Presidential Villa, Abuja, said offenders took advantage of the focus on the North East to commit crimes in other parts of the country.
He said: "If you cannot secure a country or institution, you cannot manage it. " The President noted that efforts were still ongoing to improve employment level, following the success in getting many into the agricultural sector, stressing that opening up the economy for investments and getting the youths engaged will control crime rate. On health and education, President Buhari urged states and local governments to play stronger roles in complementing the efforts of the Federal Government, especially in getting more children into classrooms.
The President in a statement signed by his Special Adviser on Media and Publicity, Chief Femi Adesina said, "The issues of health and education are constitutional. If there are too many Almajiris in a state, then the government is not following the constitution. "
The states also have elites who are educated enough to remind their governments about their responsibility to Almajiris,."
In his remarks, President of the NMA congratulated President Buhari for winning a second term in office, attributing his return to efforts made by the government to reposition the country, especially in health sector, like establishment of a cancer centre in University of Lagos Teaching Hospital.
Dr. Faduyile commended the President for always looking towards the NMA to appoint competent members for positions in the health sector, assuring that the medical association will continue to partner with the government to bring good health services to Nigerians.
 He said there was a need to make the National Health Insurance Scheme (NHIS) compulsory for all Nigerians, including those in the informal sector, as some special treatments, like cancer, will require funds that might be beyond the reach of many.
Bello Forwards Three Commissionership Nominees  to Kogi Assembly for Confirmation
From Joseph Amedu, Lokoja
Kogi State Governor,  Yahaya Bello has forwarded  names of three Commissionership nominees to  Kogi State House of Assembly for confirmation
The Chief Press Secretary to the Governor, Onogwu Muhammed disclosed this while speaking with journalists in Lokoja on Tuesday.
He said that the nominees  are;  former Commissioner for Information and Communications, Kingsley Fanwo, (Kogi West); Dr.

Zakeri Usman and Engr. Mohammed Abdulmutalab from Dekina and Okene Local Government Areas respectively.
The Information Commissioner, Fanwo had resigned his appointment to contest the Yagba West House of Representatives ticket of the All Progressives Congress but lost.
It was also gathered that Dr. Usman if confirmed by the assembly, will replace the former Commissioner for Health, Dr. Saka Haruna Audu who was sacked by the Governor from office in April 2022, over allegations of misappropriation of funds.
Meanwhile, Abdulmutalab will also replace Engr. Abubakar Ohere who resigned to pursue his senatorial ambition.
Ohere emerged the Senatorial candidate of the APC for Kogi Central Senatorial seat, and would be slugging it out with Barr. Natasha Akpoti Uduaghan, the candidate of the main opposition- Peoples Democratic Party(PDP).
Education Minister Promises Equity, Fairness over Unity Colleges Admissions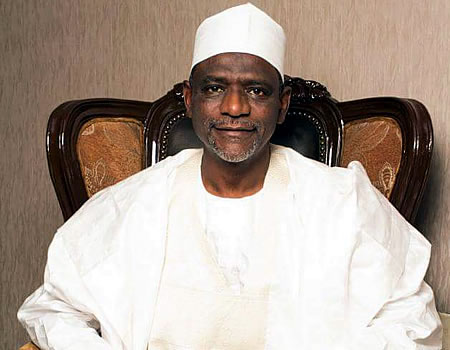 . 
By Evelyn Terseer, Abuja. 
As Principals of the Nation's 110 Unity Colleges converge on Benin city, the Edo State capital to kick-start this year's admission, Education Minister, Adamu Adamu has directed that they must be guided by the principles of fairness,equity and good conscience in the conduct of the admission exercise. 
In a message to the body of Principals handling the exercise, the Minister emphasized that every part of the country must be given a sense of belonging in the admission exercise, adding that the process must reflect the ideals of the founding fathers of unity colleges as centers of academic excellence and models for states and private schools as well as instruments for National integration and unity.

In a message delivered at the opening ceremony on behalf of the Minister, the Director Senior Secondary Education, Hajia Binta Abdulkadir said that; if we are to produce responsible citizens, we must stick to the rules in order to make the right choices of qualified candidates as a foundation for future academic excellence.
The Minister reminded the principals that they should stick to the National policy of the ratio of one teacher to forty students per class in line with UNESCO regulations, adding that carrying capacity must be adhered to.
Adamu Adamu emphasized that candidates who have applied for admission into Unity schools outside of their immediate communities should be given Priority.
The Minister directed Principals to adhere strictly to the criteria for the selection which is 60percent National merit, 30percent equality of states and 10percent exigency.
Earlier in her welcome address , the Chairperson of Principals of Federal Unity colleges who is also the Principal of Queens Collage Lagos,Dr T. F. O Yakubu-Oyinloye said government's guidelines on merit and equality of states will be followed strictly so as to get the best candidates for the Nation's Unity Colleges.
One of the highlights of the opening ceremony was a guided tour of the host college, Federal Government Girls College Benin, which is wearing a brand new look, more like a University campus than a secondary school.
The Principal of the collage Mrs Aghedo Osamediame who led her colleagues on the guided tour said, the brand new look of the college has been made possible courtesy of the intervention of the Ministry.
NECO Declares Sallah Day Exams Free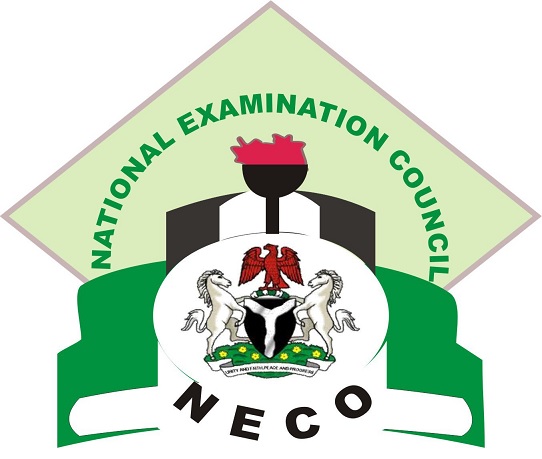 By Evelyn Terseer, Abuja 
The National Examinations Council (NECO) has stated that it has not scheduled any examination for Saturday 9th July, 2022.
This is contrary to insinuations in some quarters that the Council has scheduled examination for 9th July, 2022, which is Sallah Day (Eid- Adha).
The Council emphasised it consciousness of the importance of religious festivals, and they always make adequate provision for such in fixing examination dates.

In the statement by the Head of Information and Public Relations Division, Azeez Sani, the Council has given a whole examination free week, beginning from Friday, 8th July to Wednesday, 13th July, 2022 in the On-going Senior School Certificate Examination (SSCE) for School based candidates to enable Muslim faithful have enough time to celebrate the festival.
It would be recalled that the 2022 Senior School Certificate Examination (SSCE) for School based Candidates commenced on 27th June, and will end on 12th August, 2022.