Killings: Where are Northern Elders?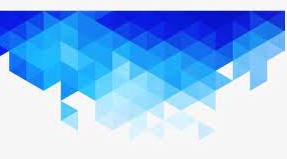 By Emmanuel Onwubiko
Nigerians must reinvent their collective sense of national outrage so we can know that we are actually a part of the comity of nations and same as the rest of the human race.
I am beginning this essay in the aforementioned format because it is abundantly evident that the killings of citizens by terrorists and other armed non-state actors have made millions of Nigerians to lose their sense of righteous indignation and collective outrage especially in the face of the affront to our common humanity by those who kill in small and large numbers.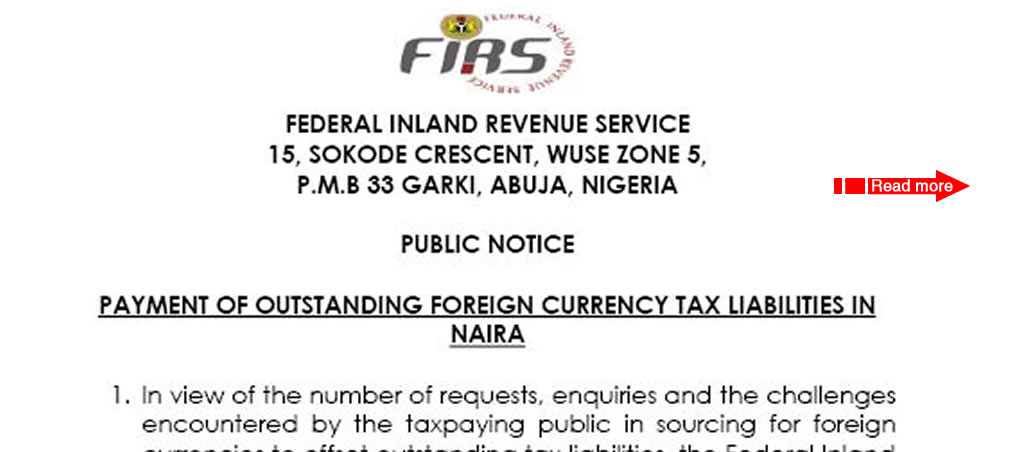 Another sociological impact of the serial killings of citizens in Nigeria by terrorists is the erosion of the tested and trusted cultural value systems we once held so dear here. Those who are the conflicts entrepreneurs and are actively engaged in carrying out mass execution of innocent Nigerians are part of one community or the other in Nigeria and those who carry out these terrorist attacks in the North are from the northern communities.
Terrorists are not ghosts or spirits. The other day some Northern Women were arrested for hiring their daughters to the terror gangs in the forests for sexual gratification. Many members of different Northern communities have been arrested but not charged after police parade of supplying logistics and foods to terrorists. A particular man in Kaduna got picked up by the police for allegedly being the one baking breads for terrorists in different forests in the North West. There have been lots of publicly announced arrests of women supplying guns and petrol to terrorists in the North. There are also informants who provide actionable intelligence to terrorists which are used by these agents of death to carry out mass killings of individuals in those same communities whereby these informants are born and bred. So terrorists have collaborators amongst their kits and kins. Terrorists do not fall from outer space. These communities have sets of social, cultural and religious values and norms and these communities are peopled by amongst others the elders who are the natural leaders.
Naturally, a typical African and a typical Nigerian is someone guided by religious convictions of the distinctive belief system that has the central focus on the supremacy of God who created life and therefore even by natural law, life is sacred, inviolable and sacrosanct.
Some notable cultural values of Africans are the view that life is sacred. Others are respect for elders, hospitality and honesty. But all these cultural values and norms are being systematically eroded and demystified by the actions of mass murderers responsible for some of the most outrageous and gruesome crimes against humanity happening in Nigeria.
In his book titled: "The Elder in African Society: The View from Folklore and Literature by Joseph Mbele, he clearly identified the import of the conceptual frame of the word Elder. He wrote thus: "Conventional wisdom presents the elder in African society as a wise, dignified and powerful figure, who keeps the culture alive and guides the young. This paper tries to demonstrate that this image of the elders in Africa is simplistic, using evidence from folklore and literature. Folklore, though a rarely used source for studies of this nature, is the most authentic expression of a people's reality and experience. Since it springs from the remote past, folklore bears the evidence of where the Africans have come from. Together with folklore, there are some literary works which are also used, since they spring from and appropriate key aspects of the folklore heritage."
Importantly, when cultural norms are eroded, we then have to find out the status of elders because it is true that: "The trouble with Nigeria is simply and squarely a failure leadership. There is nothing basically wrong with the Nigerian character. There is nothing wrong with the Nigerian land or climate or water or air or anything else. The Nigerian problem is the unwillingness or inability of its leaders to rise to the responsibility, to the challenge of personal example which are the hallmarks of true leadership", (The Trouble with Nigeria by Chinua Achebe).
My question as well as the reason for most people's curiousity is where are the elders of the North of Nigeria where some of these worst cases of genocides have happened and are happening? Remember also that it was the systematically organised pogroms and mass killings of Igbos living in the North that caused Nigeria's fratricidal civil war that led to deaths of over 3 million people in the mostly Igbo dominated Eastern region of the then Nigeria of the 1960's. During those genocides in the North, the Elders backed the armed hoodlums carrying out the daredevil assignments that instigated the bloody civil war.
If we look at the claim by professor Chinua Achebe that the fundamental cause of much of the crises experienced in Nigeria has its origin in deficit of leadership, we will then be made to reinforce our question of where are Northern elders in the face of mass killings?
Aside institutionalized government, the elders in Africa should occupy a central leadership status and if a lot of things are going wrong, there is the need to ask what the elders are actually doing. Northern elders just like their counterparts in other regions of Nigeria, are basically concerned about partisan politics and have failed to put to work their supposed influences and authorities to rein in mass killers in the North. For instance, in Igboland, OHANAEZE has no structures or blueprints on how to revolutionise the economic base of the South East or do they find the presence of mind to proffer panacea to such social problems like Youths unemployment or youths' involvement in drugs and crimes.
To use the thinking of the late military ruler General Sani Abacha who said that if terrorism and violence perdures in any society, it therefore means that government is aware of the source of the violence. So are Northern political establishments and the bulk of them that are holding commanding positions in the armed forces in the know of who these terrorists in the North are?
Why are the young armed terrorists in the North not respecting their elders or are the elders part of the cocktails of killings?
What is going on and are there elders in Northern Nigeria?
In the North today, there are some organized form of elders who often are heard and seen in the popular mass media claiming to be Northern elders. Why are they unable to expose their children committing atrocities?
Commentators used to cite the North as being homogenous in terms of leadership but with these persistent killings of the poorest citizens in the North in their large numbers by terrorists, it is now evident that claim of homogeneity in political hierarchical order in the North of Nigeria is a ruse. I ask again –where are elders of the North?
We will give just a tip of the ice berg regarding the hundreds of incidents of terrorism- related killings in the North which have graphically projected Nigeria as a killing field.
Around January 19th 2022 three hundred people were killed in more than 50 attacks by terrorists across communities in Niger State in the first two weeks of this year, Governor Abubakar Sani-Bello, lamented yesterday.
The governor in a chat with State House reporters after a closed-doors meeting with President Muhammadu Buhari at the Presidential Villa, Abuja, also said that about 200 persons were kidnapped by the terrorists within the same period.
Sani-Bello was in Abuja to brief the President on developments in his state, gave a breakdown of the attacks and their impacts on residents.
He blamed delayed response to distress calls on the lack of access roads to the communities.
However, he expressed optimism that with the new measures being put in place, the security situation in his state should improve soon.
The governor stressed the need for the contiguous states to work together to stop the terrorists from moving from one to another.
"This afternoon, I came to visit Mr President to give him an update on the security situation in Niger State with regard to banditry activities, kidnapping, and cattle rustling among others.
"We had a very fruitful discussion. We were able to review some of the invasions in the state. Unfortunately, I cannot tell you all.
"In the last few days, there have seen a lot of activities in Niger State. Hopefully, in the next few weeks, we see some relief with regard to banditry.
"I also gave a highlight on some of the challenges. Of course, our size is a disadvantage, almost nine million hectares. We lost some forests.
"In January this year alone, we suffered not less than 50 reported attacks and loss of lives, between 1st and 17th January. Within the same period, not less than 300 communities have been invaded by bandits.
"The number of people kidnapped is 200, including three Chinese nationals. We also lost some security personnel. Their number is 25. Unfortunately, we lost about 165 civilians and 30 local vigilantes.
"So, it's a very dire situation that we have been battling in the last few weeks since the beginning of this year.
"But I'm very optimistic with the kind of zeal I have seen from our security agencies and all services. I'm very optimistic that the situation will be addressed. And hopefully, we should get a very peaceful state within the shortest possible time.
"But there is still a lot of work to do. We share borders with Kaduna, Zamfara, and Kebbi States. And these bandits have the habit of hibernating between forests, moving from Zamfara to Kebbi and Kebbi to Niger.
"They take advantage of the cattle routes which they already know. They move on motorcycles. And most of the areas and communities they attack have no access roads. So, you cannot drive there. So, our response time is slow.
"But going forward, there will be new strategies which I earlier mentioned. It will help us. But I can't disclose some of those strategies. But basically, the States of Kaduna, Niger, Kebbi would have to work together to address the situation."
"What I realized is that they have been taking us on a merry-go-round. When we deal with them in Niger, they move to Kaduna. When Kaduna deals with them, they move to Katsina. They have been hibernating in the forest. Some of these operations need to be handled simultaneously so that we get the result.
"We are not happy and we are sad with the developments in these states. We are doing whatever we can, using kinetic and non-kinetic efforts to see that we address the present situation.
As we go on, we will try to update you from time to time on progress being made in this fight."
Earlier around 8th January 2022, Survivors of terrorists' attack on Rafin Danya, Barayar Zaki, Rafin Gero and Kurfa villages in Zamfara State recounted their ordeal.
The bandits, in their large numbers, were said to be fleeing from Zamfara State as a result of ongoing military operations, when they invaded the villages in the Anka and Bukkuyum local government areas of the state.
According to survivors of the attacks, the terrorists killed over 200 villagers and set many houses ablaze, forcing scores of villagers, who managed to escape, to flee and remain missing.
A survivor, who gave his name as Mohammed Kurfa, said trouble started when vigilantes in the villages tried to confront the terrorists, who have been designated terrorists who were fleeing Zamfara State with cattle numbering not less than 3,000.
Where are the Northern elders and why are the youths finding commercial pleasure in waging a war of attrition against everybody else in the North? Why are there no elders providing actionable intelligence on those gangs importing sophisticated weapons from some fringes in their communities that are geographical neighbours of Niger, Chad and Cameroon from where some of these weapons of mass destruction are imported into Nigeria? The North has lost its soul and this is very dangerous to the wellbeing of all Nigerians. The North needs to heal now.
Emmanuel Onwubiko is head of the Human Rights Writers Association of Nigeria (HURIWA) and was federal commissioner of the National Human Rights Commission of Nigeria.
Re-Building Nigeria's Dilapidated Cultural, Political and Socio-economic Walls    
By Jerome-Mario Chijioke Utomi   
If there is any conversation in recent times that must not be allowed to go with political winds, as it supports the argument that Nigeria's present political and socioeconomic challenges were created by Nigerians, accelerated by Nigerians and can only be resolved by Nigerians, it is the recent lesson/awareness by Barrister Egede, former Director, Obasanjo Farms, and presently Chairman/Chief Executive Officer, Supersavers Stores Limited, during a recent interview held at his Magodo, Lagos office , as part of events lined up to mark his 60th birthday.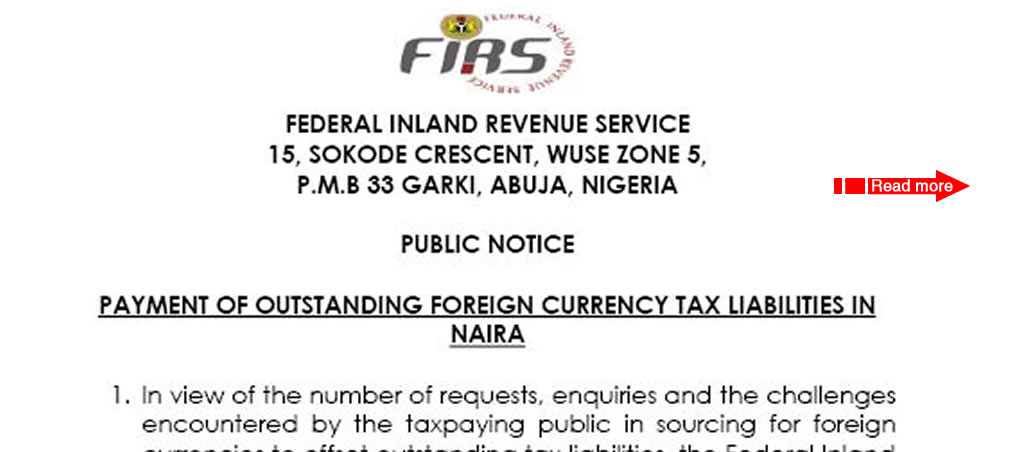 While he described himself as a village groomed boy that lives within the confines of morals, and aptly exemplified 'the good old days' as an era when our value system was sound, integrity and good name mattered much, when people had value for handwork and honesty and corruption was never an institution as we are now experiencing in contemporary Nigeria and the society then frowned at unexplained sources of wealth of individuals, he argued that in  those good old days, people did not lose their consciences as is the case today.
Even as he observed with nostalgia that the society is presently broken and has become intolerable for everybody to live freely just because people have deliberately chosen to be lawless, he submitted that the best way to rebuild Nigeria's dilapidated Cultural, Political and socioeconomic walls, is for all Nigerians to adhere to  the values that are essential for good governance, especially transparency and accountability while turning away from negative attitudes such as clamour for tribe and selfishness.
He recalled that growing up; you will always be reminded to remember the son of who you are. We were also taught to maintain our self esteem. That good name is better than all the money in the whole world. We were also taught not to look for money, rather, we should look for what we can do for people and money will follow you. Those are the ethics that I grew up with as a person coming from the rural background.
My parents were both farmers. Yet, I had access to good/quality education because at that time, the money budgeted for school was used for schools. My father couldn't write a sentence in English. We came from such a background, yet, that did not stop our education. Nobody needed to fly to Canada or the UK to go and look for education. It was here.  People from Canada were doing Commonwealth exchange. Coming from Canada to go and study at the University of Ife. So, it was not Nigerians alone going out. If you want to go out, it was just for the fun of it not because the education here was inferior to what you are going to get outside because people observed the law.
Today everybody in the South west wants to use Awo to campaign.  I attended Awo School. If you grew up in the then Mid Western region, all the primary schools that I know were founded in 1955 by Awo. It is amazing. To create this number of schools to make sure that education was available for all. You ask; what was the education budget of Western region in 1955 to create this number of primary schools?  Have you ever heard Awo mentioned in relation to money? No. But you see people that died with so much wealth but today, nobody is talking about them. Money is something not worth pursuing.
If you steal at that time, you will be disowned by the community. But today, the community welcomes everything. If you occupy a position and you come out without bringing anything, you will be disowned by the community.  When you get to a society where you now call somebody a thief and they will sew Asoebi , the whole community go to the Court to celebrate that their son has been called a thief, what do you expect of such society? And when the society is bad, we begin to look for who actually spoiled the society.
The type of pressure we put on people in political positions stands as the root cause. In most cases, you hear people say; it is now our turn. Our brother is there, so all our problems are solved. We don't look at how to earn and solve our problems. When we over expect from politicians, we set them into corruption and disruption and the things that we are working against. When I was growing up, nobody was talking about tribes.  You just go to school. The children of the poorest of the poor got educated and   when you get education, you become a person of impact in the society. You are able to relate to society what the society needs. What can I put into this society?  I have taken enough out of society. You find people coming from such a background today, they are the deprived of society because we have killed the school system, we have killed the hospital system, and we have killed the infrastructural system.
Presently, if you want to travel from Lagos to Ibadan, you are afraid because you don't know whether you will get there. It was not so in the past. You travelled when there was no telephone.  You move from Agbor going to school in Edo state, your parents will take it for granted that you will get there. Nobody is phoning to know whether you get there or didn't get there.  Until you come back for holiday after three months and they are at peace, they are sure that you will get there.  Do you send a child now 50 kilometers away and be sure that the child will get there? No phone calls and you did not hear from the child for two or three months and you are certain that the child will be there and that he is coming back home?
What brought us to this sorry state is that people want to make money without adding value. That is the first point. He concluded. Away from scary insecurity to the nation's constitution, he again stressed that as faulty as the nation's constitution may be, if the human beings are orderly, such challenges will not arise. We operated a parliamentary constitution, it didn't work for us. We operated the regional constitution, it didn't work for us. 
We operated the presidential system of government, it didn't work for us. So, there is no document you will bring to the wrong people that will not go wrong. It is not the document that is the problem, it is the people. Human beings are not interested in the reign of justice. Documents cannot make it right. The Bible is a perfect document. Is it not?  Has it been able to straighten human conduct? No.
The human being just has to make up their minds to obey. The constitution is a law in itself, if we all obey it, all will be well. Take for instance; which part of the constitution says only one section of the country should occupy all the positions. People will say that the constitution made it possible, No. We put democracy down.  Every four years, if you oppress me too much, after four years I will vote you out. That is one of the benefits of democracy.  You can threaten a leader. You are my staff. I will sack you after four years. Americans did it to Trump. As much as people trooped out, he scored the highest votes that any Republican candidate ever scored. But democrats trouped out in mass to say you must leave.
Leaders will begin to recognize that they are hired by the people and can be fired by the people from their offices.  But in Nigeria, we have followers that no matter how much I oppress them, at the end of four years, I give you indomie that will serve you one meal and you will sell the next four years for one plate of food –that is the Esau's spirit. I am hungry and you are talking about development. Give me food, let me eat. How many meals will you eat from that indomie for the next four years? You are eating your children's education; you are eating your medical/health services. You are eating up infrastructure inside this plate of food.
So if leaders know that after four years I will go to these people and by the time I bring indomie, they will push me down and force that indomie into my mouth, whatever constitution you present, the people will learn to behave. All over the world, people revolt against what they do not want. Nigerians accept whatever that is thrown at them. When you reject things, you reject in its totality. You don't sit down and grumble –take charge.
The point here is that it is not the constitution but selfishness that is another major problem bedeviling the nation. Continuing,, he queried; the constitutions we had in the past, what did we do with them? We had the constitution that was written towards the 1960. There was a Constituent Assembly that debated everything about it. Did we operate it for a long time?  In 1963, we went for republican constitution; we said we are now a republic, what did we make out of it?
Then the 1979 constitution was well debated, what did we make of it? So, we are not having problems because we met in one room or we didn't meet in one room, we have problems because selfishness has become the order of the day. We think that we are trying to break the law but what I am trying to point out is that you cannot break the law, you break yourself. So, the society is broken and it has become intolerable for everybody because you cannot live freely in Nigeria anymore-because people have deliberately chosen to be lawless.
You steal all the money and you walkway, you think you have broken the law? No, the law breaks you. You cannot find peace. You cannot go anywhere without Mobile Police men.(to be continued)

Utomi is the Programme Coordinator (Media and Public Policy), Social and Economic Justice Advocacy (SEJA), Lagos. He could be reached via: jeromeutomi@yahoo.com, 08032725374.
2023: Stop the Howling and Growling and Get Real
By Femi Fani-Kayode
If the South really wants the presidency next year in the name of fairness and equity, then I challenge the proponents to let every single aspirant from both the South-West and South-South in BOTH parties STEP DOWN for a candidate from the South-East and support that candidate.
In a statement titled "Our Party, APC Must Tread The Path of Equity", Governor Rotimi Akeredolu of Ondo State, said, inter alia, the following:
"It is the turn of the Southern part of the country to produce the next president.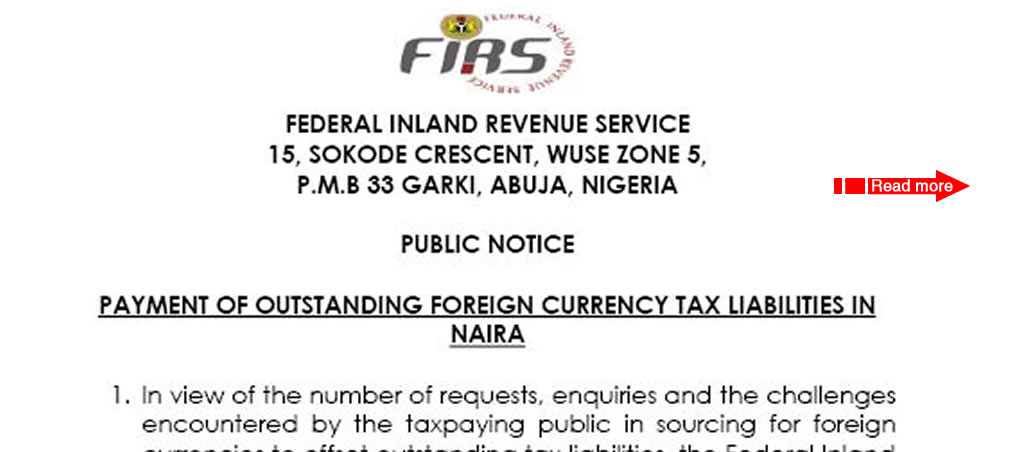 The party leadership should have no difficulty in making a pronouncement on this very important issue, just as it has fixed various fees for the purchase of forms. This must be done without delay. The principle of Federal Character is enshrined in the 1999 Constitution, as amended.
It would be disingenuous for anyone to argue against rotation at this period.
We must not keep our party men and women guessing on the position of the leadership of the party. This is the time to weigh in and take control of the process. No statement must suggest, even remotely, that the party harbours certain sentiments which may predispose it to consider throwing the contest open. This is certainly not the time for equivocation. EQUITY DICTATES THAT WE TAKE A STAND!"

As bellicose and strongly-worded as ever, my dearest brother has spoken his mind courageously. Kudos to him but I beg to differ.
Threatening your party leadership simply because you are a governor is not the best way to establish common ground and a reasonable consensus on any matter.
More on this later.

In his own contribution, Senator Ali Ndume said the following:
"They (meaning the senators supporting Senate President Ahmad Lawan for President) have not come because they know my position. I have nothing against Ahmad Lawan. He is my colleague. But I have everything against injustice. I won't support even my biological brother. Fielding a northerner is tantamount to injustice and tantamount to a third term.
The so-called Northern Elders that are pushing it are doing so to perpetuate injustice. It is the turn of the South and we have to support them to actualise this. I am disappointed in those that are pushing this (meaning Northern Presidency). I have since taken a position even before my alignment with Rotimi Amaechi".

These are interesting words from a dear friend and a man for whom I have immense respect. However, once again, I beg to differ.
Some who have insisted on a Southern Presidency next year are less charitable and far more rabid, vicious and aggressive than Akeredolu and Ndume.
They have howled, growled and threatened to tear the country apart and indulge in all manners of subterfuge and violence if they do not have their way.
This contribution serves primarily as a response to them and also as a gentle warning and caveat to the more restrained and civilised voices, who secretly harbour their thoughts and share their warped disposition but are smart enough not to express it publicly.

To them I say the following:
Kindly stop the howling, the growling, the barking, the wailing, the sulking, the lamenting, the rolling all over the floor and all the other infantile expressions of hopelessness and frustration and get real.
More importantly be cool-headed, cerebal, analytical, intellectual, civilised and thorough in your analysis. Stop the nonsense, control your emotions and take sentiments out of this.
The quest for power is a serious business. It is not served on a plate and it does not come easily.

Whilst most in the South are blabbing, threatening and insulting all those who do not see things their way, the majority of the North are planning silently and effectively keeping their cards close to their chests and operating in unity, peace and one accord. Can anyone rightly say they will go to war or sabotage the chances of their own political party just because aspirants from either the North-Eastern or North-Central zones may emerge as the party flag bearer or because their party refuses to zone the presidency to the South?.. Is this not, at best, irresponsible and, at worse, madness?
This is both beautiful and powerful and it cannot be downplayed or ignored. It is a virtue and not a weakness.
And those who malign them or treat them with contempt for charting this course do so at their own peril.
If the South really wants the presidency next year in the name of fairness and equity, then I challenge the proponents to let every single aspirant from both the South-West and South-South in BOTH parties STEP DOWN for a candidate from the South-East and support that candidate.

Unless and until they have the presence of mind and fortitude to do so, they cannot fairly say the presidency must not go to the North.
The people of the North-East and North-Central have been denied their fair share of democratically-elected leaders.
Why should they be denied this opportunity again just to pave way for a Southerner in 2023? Are they not Nigerians as well? Are they second class citizens?
Do they not also have the right to feel marginalised and deprived and are they not entitled to have their own dreams and aspirations?
The North-Central has NEVER enjoyed a democratically-elected president in our entire history and the North-East has not enjoyed it for 62 years!
Is that reasonable, just or fair?

Worse still, in the case of the North-East, the entire zone has been ravaged by terrorism and barbarous banditry inflicted by mainly foreign sponsored elements over the last 12 years and now some are saying none of their sons can run for the presidency? This is surely callous and unconscionable.

Can anyone rightly say they will go to war or sabotage the chances of their own political party just because aspirants from either the North-Eastern or North-Central zones may emerge as the party flag bearer or because their party refuses to zone the presidency to the South?
Is this not, at best, irresponsible and, at worse, madness?
Is it a crime to come from Yobe, Borno, Kogi, Kwara, Nassarawa, Niger, Adamawa, the FCT or any of the other North-Eastern or North-Central states? Surely this cannot be so.
It is absurd and disingenuous for anyone to argue that the South-West, which has enjoyed power for eight years as president and eight years as vice president over the last 23 years alone, should take the presidency next year.

What about the South-East, North-Central and North-East? Are they not Nigerians too?
My view is that we should allow any of the three zones that have not had their fair share of democratically elected presidents have an opportunity to do so next year… That is what you call justice and fairness and all the lamentations, insults, threats and barking in the world cannot change that. We should not talk about North and South anymore. These are archaic, anachronistic and outdated designations. There is no longer any ONE NORTH and there was never any ONE SOUTH.

What we have today are six distinct, strong, intellectually and spiritually independent zones, and that is what we should be talking about.
My view is that we should allow any of the three zones that have not had their fair share of democratically elected presidents have an opportunity to do so next year.
That is what you call justice and fairness and all the lamentations, insults, threats and barking in the world cannot change that.

The South-East, North-East and North-Central are peopled by decent, hard-working, diligent, brilliant, civilised leaders as well and they were born free. They were not born Nigerians to be slaves to the people of the North-West, South-West and South-South.
And those of us from the North-West, South-West and South-South were not born to be their masters and overlords and neither were they born to be ours.
We were all born to be equals before God and the law and anything short of that will lead to catastrophy and put us on the road to Kigali.

Finally let me say this: If the PDP picks a northerner as its candidate, then the APC MUST do the same in order to win.
Anything outside of this will be folly and a recipe for disaster.
Politics is a game of numbers and it is a winner-takes-all match. There are no prizes for the runner up.

The APC must not destroy its chances of winning or sacrifice its chances of victory on the alter of a southern presidency, despite the rantings of some regional irredentists who have a divisive agenda and who ought to know better.
We must do all we can to win and judging from what I am seeing and the fact that an Atiku presidential bid is likely to be presented by the PDP, the only way we can do so is if we field a strong candidate from the North-Central or North-Eastern zone.

Threats that the country will divide or that there will be secession if this happens are unfounded, baseless, alarmist and false.
We shall hold the line and weather the storm. We shall do whatever it takes to keep the peace and keep our flag flying.
Nigeria shall remain united and together we shall go from strength to strength.

Femi Fani-Kayode is a former Nigerian minister of Aviation and the Sadaukin Shinkafi.
The State and the Train Hostages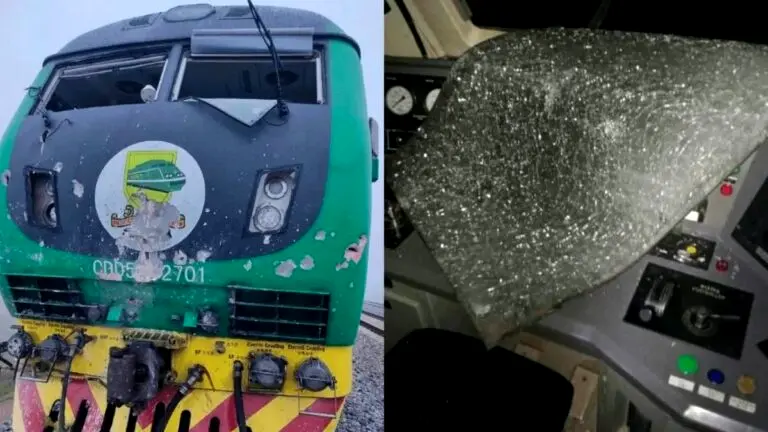 By Dakuku Peterside
It is no longer surprising that Nigerians hear or read about insecurity in various parts of the country. We have become so narcotised and insensitive to the news of insecurity that when kidnappings, bombings or attacks on villagers by bandits, terrorists, or other non-state actors happen, unless people are killed, maimed, or taken hostage in their hundreds, it hardly makes news; and if at all it does, it will be back burner or minor news with little significance.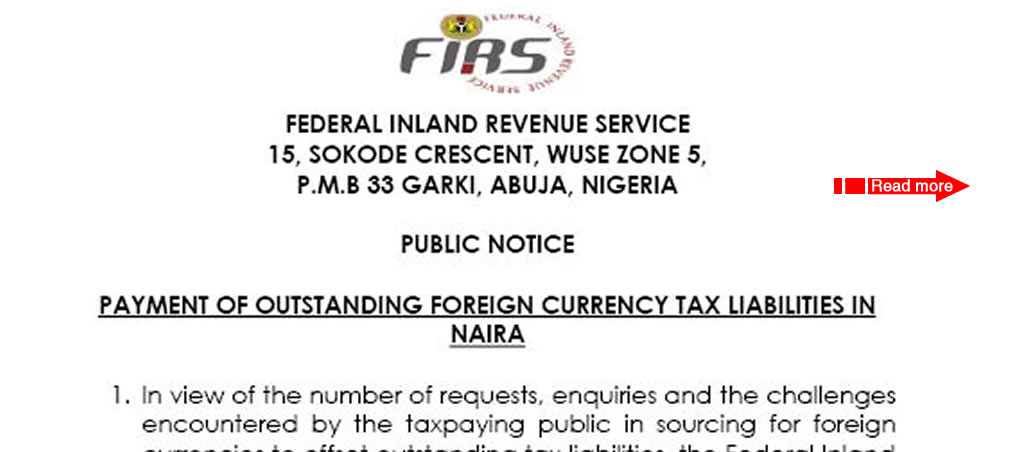 Neither does it shock us nor cause moral panic, as it did in the past. These days, we have priced insecurity into our daily lives that it is almost becoming uncommonly common.
Nigerian citizens have no place to hide, and they have no actors to look up to for protection and solace.
The state seems to have failed in its primary responsibility of protecting the lives and properties of the Nigerian people, and worse still, we live in limbo without any hope.
Bandits and terrorists attack at will, destroy lives and properties, and cart away unlucky victims into exile, with little or no consequences.
People are resorting to self-help to protect themselves and their loved ones, and gradually Nigeria is snowballing into a Hobbesian state of war, and of every man against every man. Events prove that we are on a precipice, waiting for a slight push into the abyss, each passing day. It is frightening that those whose responsibility it is to salvage the situation are playing Russian Roulette with our collective existence.

It has been a slippery slope to damnation. Nothing much has changed, from the kidnapping of Chibok girls that shocked the world to the recent attack on the Abuja-Kaduna train. The Nigerian state has not risen to its responsibility of protecting and defending its citizens. Some of the Chibok girls are still in captivity, and so are some other victims of heinous crimes against humanity, with no definite action from the Nigerian state.

It is deplorable that 35 days after the terrible train incident, over 168 persons, including pregnant women, who were abducted, and their families, are still crying for action from the state to help release the victims and bring justice to the perpetrators. The train hostages are not the first and may not be the last set of hostages, which presents the Nigerian state as helpless and hapless in combating insecurity within its territory.

Statistics reveal the growing trend in kidnapping since 2013 and ranks Nigeria among the top five countries known for kidnapping for ransom. In analysing data collected through the Nigeria Security Tracker (NST) between 2015 and June 2021, HumAngle observed a growing trend in the number of mass abductions and the total number of victims of kidnapping in Nigeria. While in 2017 there were 484 kidnap victims, the figure grew to 987 the following year, then 1,386 in 2019 and 2,860 in 2020.

Between January 1 and June 30, 2021, at least 2,944 people had already been kidnapped — making 2021 the worst year yet on the basis of this security index. These number will be higher if communities along the border areas in Cameroon, Chad, and the Niger Republic are considered. We can easily speculate that data for 2022 will even be worse than 2021.

Furthermore, political induced conflict , citizen alienation, terrorism and violence define the Nigerian insecurity scene. According to the Global Peace Index, Nigeria is included among the countries with the least peace globally, and it is the 17th unpeaceful state in the world.
Besides, the Global Terrorism Index reports that Nigeria is the third country most affected by terrorism. Same report says there is a substantial risk of mass killing or genocide in Nigeria, and Nigeria is the second country in Africa with the highest risk of genocide and the sixth worldwide.
This risk is influenced by over two hundred million people, a high child mortality rate, ongoing battle-related deaths, a history of mass killing, and ethnic agitation ".
These disturbing facts are apparent, yet we do not see serious actions from the state to change the narrative and stem the decent to anarchy we are witnessing daily. Nigeria seems to have failed its citizens and is watching while insecurity becomes a permanent feature of our country. Nigerians are screaming for more effective and efficient tangible actions to radically reduce or eliminate our land's insecurity.

In a recent statement, John Campbell, a former US Ambassador to Nigeria, notes that the inability of the Nigerian government to keep its citizens safe and secure is one of the signs of a weak or a failing state. The state's inability to defend citizens against robbery, natural adversity, and economic vagaries is a symptom of failure, and worst is its failure to protect its citizens from non-state actors from within and outside the country.

Going by Ambassador Campbell's statement and other definitions of failure of the state in its responsibility to citizens, the question to ask is, has the Nigerian state failed its 168 citizens kidnapped in the last 35 days ago?
To these 168 Nigerians, "Nigeria has happened to them" – a statement that characterises the rising hopelessness and an uncanny acceptance that Nigeria connotes terrible things, and when it happens to you, it is the worst thing you can face.
"Nigeria has happened" to one of the kidnapped women who had the unfortunate situation of having her baby in a dungeon amidst terrorists and kidnappers. What a way to enter the world for the new baby!
This incident makes a mockery of the many excuses of the state. The terrorists and kidnappers brought doctors and medical supplies into the forest to get the baby delivered. Yet our security operatives have not managed to fish them out. The kidnappers successfully managed labour delivery, contacted the family, broke the delivery's news, and sent photos of the new baby to the woman's family and the world.

Where are our intelligence operatives with all these happening? If the kidnappers interact within the community, why can't the intelligence operative track them through those means? The state must take this issue of insecurity more serious than it does now.
The minister of Information, Lai Mohammed, claims that the state's actions to release the kidnapped victims are confidential. He expects Nigerians to trust the government and believe that the victims will be released soon. But history is not kind to such expectations. Similar past events have shown that such hope in the government may be misguided. "Once beaten, twice shy".

The average Nigerian citizen has expectations of the government – that it will secure citizens' lives and properties in most cases. This expectation aligns with all citizens' social contract with the state and expects the state to abide by that creed. The situations where non-state actors cross boundaries and attack unarmed civilians in their villages are unacceptable.
Similarly, when citizens going about their regular businesses are terrorised and kidnapped by internal non-state actors, and 35 days later, nothing meaningful seems to have been done by the state is against decency and good taste.

Nigerians have the right to demand security and safety of their lives and property, and the state must act quickly to fulfil that. Erosion of trust in the state to protect citizens will lead to anarchy and mayhem.
The international community has expectations of the government too. It expects the government to maintain and protect its territorial integrity and monopolise control of all instruments of coercion within its territory.
Nigeria is a regional power and has a history of keeping regional peace in the sub- Saharan region. This history earned it the respect of the world in the past. How the giant of Africa faltered to the point that non-state actors are constantly challenging and sometimes out-manoeuvring it beggars belief.
Security-wise, Nigeria is almost becoming the butt of jokes among countries within the region who hitherto rely on it for security. This anomaly must be contained very quickly. The Nigerian state has no business competing for control of territory with non-state actors, and where this is the case, it must do whatever it takes to restore its control over all its parts and deal decisively with all forms of local banditry, terrorism, and secessionist rebellion with its might.
Nigerians and the international community have been expecting this for a long time, and this is the time to make it happen. The pertinent question here is, how can Nigeria solve the insecurity crises facing it?

Among the many apparent solutions to the problem of insecurity is the most practical one – the state must rein in its security forces and give them everything they need to succeed. It is crucial to empower the security forces and provide them with the mandate with clear deadlines to wipe out bandits and insurgents. Adopting effective kinetics and non-kinetic approaches in tackling criminals will improve the situation. This is time for action and not statements or declarations.

The state should optimise intelligence and involve the people in intelligence gathering. By the way, the bandits are humans and live and interact within communities. Good intelligence gathering will help the security forces efficiently deal with insurgencies, including banditry and kidnappings.

The insurmountable nature of insecurity in Nigeria is heart-breaking. It is time for a change in thinking in tackling insecurity. There is no sense in doing the same thing repeatedly that gives the same results. We need to change tactics and resolve to deal a decisive blow to non-state actors terrorising the citizens and our way of life. We should start with the perpetrators of the train bombing last month.
Government must make it a duty that it owes Nigerians and the victims of the train terror attack to rescue the 168 victims of the ordeal, plus the new baby, and bring to justice, the criminals who committed the crime. It is now or never!

Dakuku Peterside is a policy and leadership expert.