Klopp Positive About Salah Negotiations
Liverpool manager Juergen Klopp said he was staying positive that Mohamed Salah would sign a new contract at the club and said contract negotiations were nothing to worry about.
Egypt international Salah, the Premier League's top scorer this season with 16 goals, is contracted to Liverpool until 2023 and maintains that he wants to stay at the club.

Contact negotiations are in progress and in an interview with GQ magazine, the 29-year-old Salah said he was not demanding "crazy things", but added the situation was in the club's hands.
The subject inevitably turned to Salah when Klopp spoke to reporters in his news conference ahead of Liverpool's League Cup semifinal against Arsenal on Thursday.
"I'm very positive about it but I don't think it makes sense that you speak on behalf of the fans because I'm pretty sure the fans are not as nervous as you are," Klopp said.
"They know the club pretty long and know the people dealing here with the different things pretty long, so I think there are enough reasons for being positive. But as long as it is not done we cannot say anything about it.
"But, good conversations – that's what I can say."
Former Chelsea player Salah has been a fundamental part of Liverpool's success under Klopp, scoring 111 Premier League goals in four-and-a-half seasons at Anfield.
His interview with GQ, in which he said whether he stays or goes "is not in my hands" would have worried Liverpool's fans who adore him and sing his name with passion.
"Nowadays it's dangerous with these interviews. We know, I know that Mo wants to say, we want him to stay. That's where we are. These things take time, I cannot change it," Klopp said.
"There are so many things in negotiations. It's a third party too with the agent, it's nothing to worry about; it's a normal process."
The first leg of the League Cup semifinal was originally scheduled for last week at Arsenal but was postponed because of the COVID-19 situation at Liverpool which resulted in the club's training ground being closed.
Anfield will now host the first leg and Klopp says he now has a strong squad to choose from, although Salah will be missing, as will Sadio Mane, because of African Cup of Nations duty. Full back Trent Alexander Arnold and keeper Alisson are both available after being ruled out by positive Covid-19 tests.
"All players who aren't injured or in Africa are available," Klopp said. "Trent and Ali trained yesterday. Div (Divock Origi) and Thiago not. That's it pretty much."
Sierra Leone, Equatorial Guinea Fighting for their AFCON Lives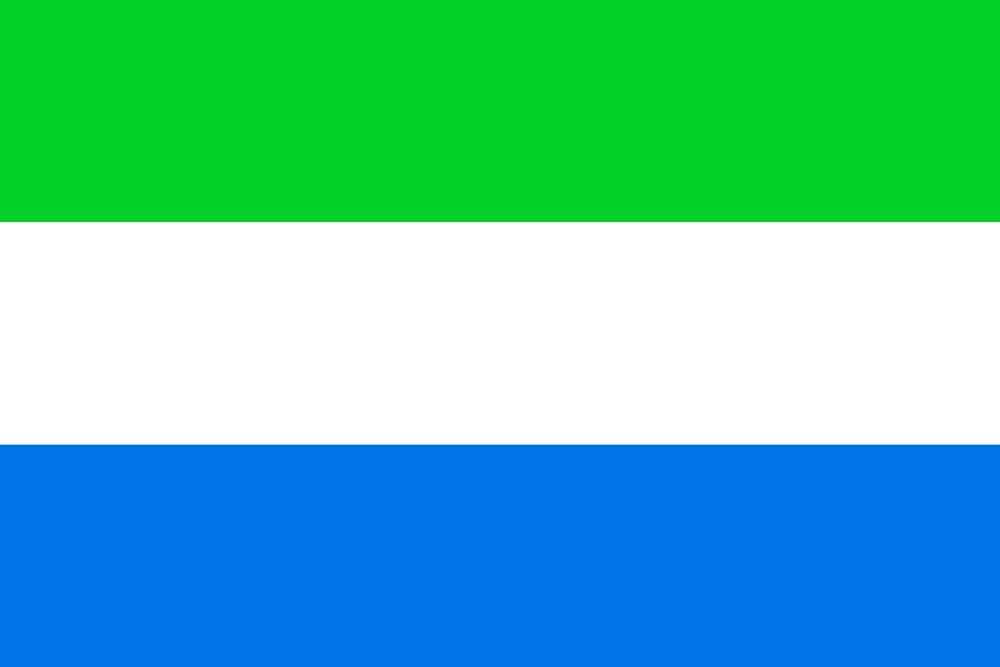 Qualification for the knockout stages of the Africa Cup of Nations will be on the line when Sierra Leone and Equatorial Guinea do battle at the Limbe Stadium today. The Leone Stars are third in Group E after picking up two points from their opening two matches at the 33rd edition of the biennial tournament.

John Keister's side held defending champions Algeria to a goalless draw in Douala on January 11 before snatching a late equaliser to earn a 2-2 stalemate against Ivory Coast at the Japoma Stadium five days later.
They could still advance to the round of 16, but would need to get another result against their West African rivals in Limbe.
Keister expressed his surprise at the situation his team find themselves in, but insists they are not done yet with an eye on reaching the next round for the first time in the country's history.
"Honestly, I wouldn't have believed it if someone had told me that we would have two points against these great teams of Algeria and Cote d'Ivoire," the England-born tactician said in his post-match interview on Sunday.
"Now we have managed to do it, we must continue to work to succeed in our participation in this competition, 25 years later, it is not a question of changing our objective along the way.
"Above all we have a great match to deliver against Equatorial Guinea, after that we will advise, the work must continue especially at the level of the defensive organization, we have conceded far too many chances this evening unlike our match against Algeria."
The National Thunder occupy second place, having collected three points from their first two group encounters at the showpiece event in Cameroon.
Juan Obiang's men began their AFCON campaign with a 1-0 defeat to the Elephants on January 12 and then claimed the scalp of the Fennec Foxes three days later when Esteban Obiang's 70th-minute goal secured a 1-0 win.
They trial the Ivorians by a single point and could still finish as group winners with victory over Sierra Leone.
Obiang is looking to build on their shock victory against the title favourites and has set his sights on going beyond the group stages once more after finishing fourth in 2015 and reaching the quarter-finals in 2012.
The two nations have met four times before, with the Leone Stars boasting a record of two victories to one, having most recently triumphed 3-2 in a World Cup qualifier in September 2013.
Tunisia Looking to Deny Gambia Top Spot in Group F
Africa Cup of Nations debutants Gambia will be looking to secure top spot in Group F when they take on Tunisia at the Limbe Stadium today.
Tom Saintfiet's side are in pole position and tied with Mali going into their final group match after picking up four points from their opening two outings at the showpiece event.

The Scorpions kicked off their campaign in Cameroon with a 1-0 victory over Mauritania on 12 January courtesy of a sensation strike by Ablie Jallow before a late penalty from Musa Barrow clinched a 1-1 draw with Mali four days later.
They will be targeting another stellar performance against the Eagles of Carthage as their West African rivals are expected to take all three points from their clash with the already-eliminated Lions of Chinguetti.
Barrow has one goal and one assist at the tournament and was named man of the match against the Mauritanians. The Bologna midfielder is keen to kick on and help his country make more history at the 33rd edition of AFCON.
"I am prepared and focus to continue from where I left off the last game," he told CAFOnline.
"This shows that teamwork matters, we qualified to this tournament because we played and defended as a team, we try to play fast transitions when we recover the ball.
"When we play, we always try to help and push one another on the pitch; we play as a team and try to improve game by game.
"We always learn from each game, playing as a team and continue to be humble and stay focus and Insh'Allah (God willing) results will come."
The 2004 African champions are third in the group on three points, having began their bid for a second title with a 1-0 defeat to the Eagles a week ago followed by a 4-0 hammering of Mauritania on Sunday.
A point could be enough to see Mondher Kebaier's men qualify for the round of 16 as one of the best third-placed teams, but they will be gunning for victory against Africa's 46th-ranked nation.
"We must have this hatred of defeat, vary our game, correct the transmissions to try to beat Gambia in the next match," Kebaier said after Sunday's win.
In their only previous meeting back in January 2010, Gambia emerged 1-0 victors in a friendly in Tunis.
Egypt Edge Sudan to Secure Last 16 Berth
Egypt have secured a last 16 berth at the Total Energies Africa Cup of Nations after they defeated old rivals Sudan 1-0 at the Ahmadou Ahidjo Stadium in Yaounde yesterday night.
Pharaohs defender Mohamed Abdelmonem scored the only goal of the game, seeing his side finish as runners-up in Group D behind Nigeria and advance into the knockout phase of the AFCON.

Despite the defeat, the Falcons of Jediane actually move up to third place on the log, but their tally of just one point will not be enough to see them join the Pharaohs and Super Eagles in advancing. They join bottom-of-the-log Guinea-Bissau in early elimination.
The match got off to a frantic start, with the teams trading chances within the opening five minutes: Egypt's Mohamed Elneny and Mostafa Mohamed both spurned good opportunities, while Sudan's Mohamed Hussein sent an effort into the stands after good build-up play.
The Pharaohs then settled into a pattern of sterile dominance, bossing possession without really threatening the Falcons' defence. Star man Mohamed Salah was unable to find his top form, notably failing to control a brilliant pass into the penalty area from Abdallah El Said in one of the rare instances in which the heavyweights looked like scoring in the opening half hour.
Egypt clicked through a couple of gears and duly claimed the lead on 35 minutes, with Abdallah El Said's corner kick allowing Mohamed Abdelmonem to score with a free header, giving Sudan goalkeeper Mohamed Mustafa no chance whatsoever.
Egypt kept Sudan on the back foot through the remainder of the first half, but did not add to their lead, leaving the game 1-0 in favour of the seven-time AFCON champions at the interval.
The Falcons of Jediane made a triple change at the start of the second half, with Yasin Hamed and Abbas Omer introduced to try and spark their attack, while goalkeeper Mustafa succumbed to a knock suffered in the first 45 and was replaced by Ali Abu Eshrein.
After an initial bright period for Sudan, Egypt reasserted control and created several half- chances to add to their lead, the best of which was spurned by Amr El Solia, who shot over the target with only the goalkeeper to beat on 66 minutes.
Sudan offered little in attack – with only a momentary fumble from Egypt goalkeeper Mohamed El Shenawy giving them a glimpse of a goal with 10 minutes to play – and in general they were easily held at bay the Pharaohs.
Egypt, as Group D runners-up, will face the winners of Group E (Ivory Coast are the current leaders) in their round of 16 clash, set for the Japoma Stadium in Douala on Wednesday 26 January.