Kogi Assembly Passes Local Government Autonomy Bill
From Joseph Amedu, Lokoja
Kogi State House of Assembly on Wednesday passed Local Government Autonomy Bill.
This followed the consideration of the bill to alter the 1999 constitution of the Federal Republic of Nigeria as amended which seek to abolish Joint Account of the State and Local Governments.
The bill also seeks to create a different account for Local Governments where they are expected to receive their allocation from the Federation Account.

The Lawmakers in their various contributions unanimously threw their support behind the bill, describing it as timely.
The Deputy Speaker, Alhaji Alfa Rabiu noted that the bill which will enhance democracy will also provide financial independence at the Local Government level.
The member representing Olamaboro Constituency, Anthony Ujah explained that the bill is long overdue, saying it will reduce financial pressure on the State Governments.
While the member representing Adavi, Ibrahim Usman stated that the bill will enhance development at the grassroots, Lokoja one counterpart, Umar Tenimu noted that Local Government have not been able to meet their responsibilities due to the Joint Account.
Meanwhile, the President of Kogi State Chapter, Nigeria Union of Local Government Employees, (NULGE) Comrade Tade Adeyemi, has applauded the State Assembly for the passage of the bill saying the passage would ensure security and development on the council areas.
He urged other State Assemblies to ensure the passage of the bill so as to get the required two third majority at the National Assembly.
Lagos Govt to Create Fit-for-purpose Education Model – Commissioner
The Lagos State Commissioner for Education, Mrs Folasade Adefisayo, says the government is creating a fit-for-purpose education model for learners in the state.
Adefisayo said this on Wednesday in Ikeja, during a news briefing on 2022 Lagos State Education Summit.
She said that Gov. Babajide Sanwo-Olu's administration had shown efforts and implemented various initiatives across the education sector to make available high-quality education accessible to all.

According to her, these strides can be scaled up with re-energised synergy between all stakeholders in the education sector.
She said that the summit was part of the strategies to harness resources as well as the best brains from across the world and deliver the desired quality education to learners.
The commissioner said that the summit, slated for Aug. 30 and Aug. 31, would explore ways to ensure sustainability in quality education in the state.
The theme of the summit is, 'Creating a Sustainable Fit-For-Purpose Education Model' while the sub-theme is 'Prioritising Education in the T.H.E.M.E.S Agenda and the 30-Year Lagos Development Plan'.
She said that participants, numbering about 5,300, would be expected to engage and co-create new ideas and solutions for the development of education in Lagos State and the country at large.
"The summit seeks to explore a holistic approach toward education and lifelong learning from early childhood to higher education that is necessary for developing, re-skilling and enhancing an active population.
"We are expecting all stakeholders in the public and private education sectors in Lagos State.
"They include educators, school owners and administrators, parents, students, education researchers, NGOs, education consultants and private sector development partners.
"The summit will also afford the Federal Ministry of Education, other federal education agencies and state commissioners of education across the country an opportunity to co-share ideas for the development of education," Adefisayo said.
She said that in order to allow for robust participation of all stakeholders, the summit would be hybrid allowing physical and online participation.
The commissioner said that all participants would register via the link which had been provided on www.lagoseducationsummit.com
She said that the on-sight arrangement would accommodate about 300 participants in-person, while over 5,000 would participate online.
According to her, the summit aims for discussion that will lead to change in paradigm in teaching and learning.
She said that such was important as recent studies had reflected challenges relating to productive value of young people coming out of education institutions.
In her remarks, the Chairman, Teaching Service Commission, Lagos State, Mrs Elizabeth Ariyo, said that having examined the present situation in the state, the need for a paradigm shift was pertinent.
Ariyo said that a change could not be expected by sticking to the prevailing teaching and learning orientation. (NAN)
2023: Observations from Kenyan Election Show INEC needs to Review Voting Hours-CODE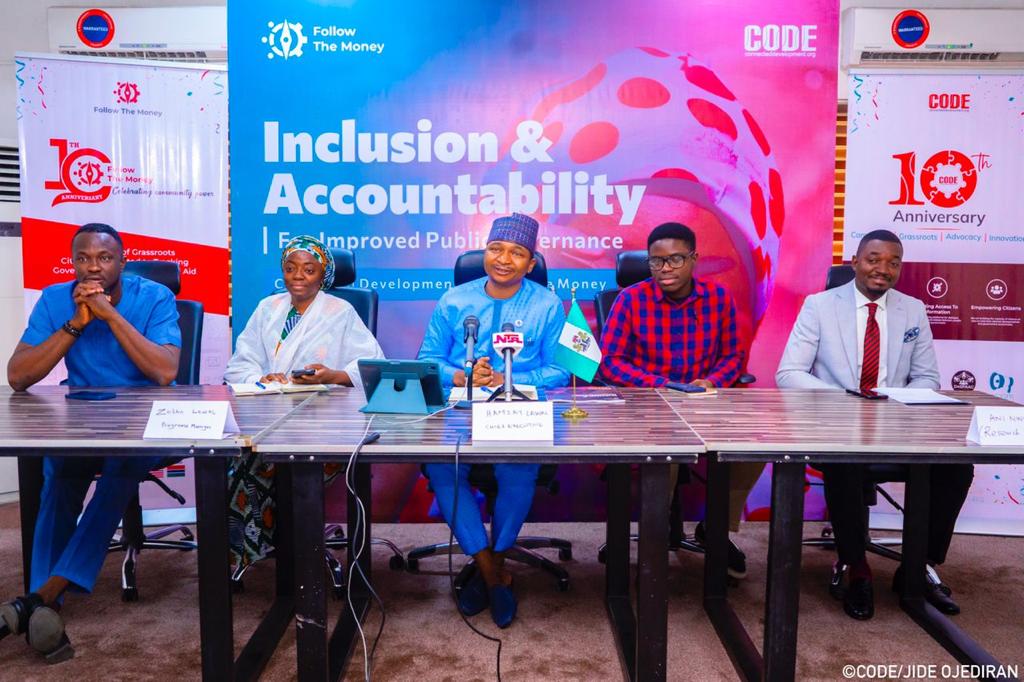 Connected Development (CODE),a Civil Society Organisation says observations from the just concluded Kenya election have revealed the need for the Independent National Electoral Commission(INEC) to adjust its voting hours for 2023 poll.
Mr Emmanuel Njoku, Director, Democracy and Governance, CODE said this at the official launch of CODE's annual report that detailed its various interventions and effort to institutionalise accountability and transparency in governance across Africa.

Njoku said that INEC's review of voting hours was recommended because if not done, more than 30 million citizens could be disenfranchised in the 2023 General Elections .
He said that this was because Kenya used the same Bimodal Voter Accreditation System (BVAS) device and also transmitted its results electronically just like Nigeria and the process was practically the same as the only difference was in the numbers.
He added that CODE was in Kenya to observe the election and to also see how the device would work so as to prepare for Nigeria's election in 2023.
"Kenya's voter register is just 22.1 million and the voter turnout was 65 per cent, which was about 14 million votes, in Nigeria we are expecting around 45 per cent voter turnout which is close to 40 million people.
"Yet Kenyan polls open as early as 6am and close by 5pm that is 11 hours for a voter register of just under 2.1 million what that means is that everybody gets to vote.
" However, people in Nigeria with higher voters' polls open for just six hours from 8:30 and closes by 2:30pm that is just six hours for a voter register of 95 million people.
"With the BVAS, it takes a person two minutes to accredit and voting , mathematically, if it takes one person two minutes to go through the process to vote, it means in an hour, it will take just about 30 persons to vote," he said.
Njoku added: "This is because if we go ahead with what we have, which is just six hours for 95 million persons to be able to get to vote, we may end up seeing close to 30 million Nigerians being disenfranchised in the 2023.
"Going forward, if Kenya with a voter register of 22 million persons allows 11 hours for citizens to vote, INEC needs also to expand its voting time."
Mr Hamzat Lawal, the Chief Executive Officer, CODE, said that the report launched revealed CODE's activities of holding public officials accountable and demanding that they keep their promises to their constituents by expediting timely interventions.
Lawal said that in 2021, with support from Ford Foundation, CODE supported local leaders in Rivers grassroots in a campaign borne out of the need to combat pervasive corruption, poor accountability, and the negligence of community development.
He said that this have been amounting to years of under-development, exposure to hazardous health risks due to oil substance leakages into water supplies and the sheer impact of these on livelihoods and the quality of life.
He said that CODE visited 19 project sites in 10 communities in nine LGAs and as a result ,so many abandoned projects were completed.
Lawal added that the World Bank has approved a 150million dollar credit for the Adolescent Girls Initiative for Learning and Empowerment (AGILE), to improve secondary education opportunities in the country.
He said that the AGILE project which was being carried out in 7 states would be implemented by the Ministry of Health in collaboration with Connected Development CODE, a Non-Governmental Organisation.
He said that the seven states were Kano, Kebbi, Kaduna, Kastina, Borno, Plateau and Ekiti State.
He stated that the AGILE PROJECT was expected to be a platform for girls health education, gender based violence awareness, and prevention as well as life skills, for a period of 5 years
"We also tracked N1.167 billion worth of constituency projects in 30 communities across 3 senatorial zones of Kaduna State under Deepening Citizens' Interest in Government Spending and Addressing Accompanying Corrupt Practices ( DESPAAC).
"We trained 53 students in Anti-Corruption, Transparency, and Accountability under the Power Of Voices Partnership Fair For All Project In Oil Regions.
"CODE also initiated and revived integrity and anti-corruption clubs in 30 schools across FCT, Cross River, Delta, and Rivers states," he said.
Lawal said that CODE assessed the readiness of 90 Primary Health Centres(PHCs) to receive, store and effectively administer vaccines with the purpose of equally driving quality standardisation of PHCs across the six geopolitical via follow the money project among others .
Also speaking ,Mr Ani Nwachukwu ,Research and Policy, CODE, said that there was need to address the security situation in the country especially at the grassroots otherwise it would affect the 2023 General Elections.
Nwachikwu said that CODE was implementing a national security watch projects that looked at analysing security breakdowns across the federation.
"We are unveiling the first edition for the monthly security dossier," he said. (NAN)
Revenue Leakage: Institute tasks FG on Effective Monitoring of TSA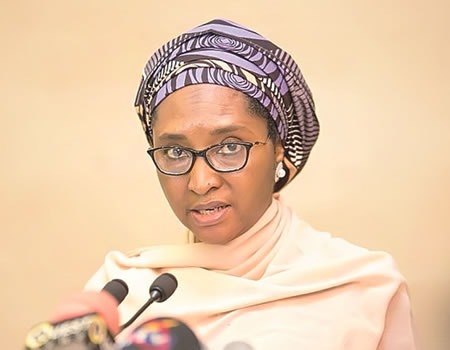 The Chartered Institute of Treasury Management (CITM) has tasked the Federal Government on effective monitoring of the backend of the Treasury Single Account (TSA) to prevent resource leakage.
Mr Olumide Adedoyin, the Registrar, CITM, said this at a news conference in Abuja on Wednesday.
"There are some challenges within the TSA platform because the backend for the audit was not adequately secured.

"So in spite of being able to net resources, there is a little opening at the back that leads to the hemorrhaging of resources.
"There must be an orientation of training and retraining of individuals because you will be surprised that some persons saddled with these responsibilities do not actually understand the process.
"Granted there is no 100 per cent full proof system; the possibilities of friend of government to have access to resources is times higher, that is the issues of tying up that end," he said.
Adedoyin added: "We have reached out to government on different fora, trying to make them understand the importance of putting this backend in check."
He said that the institute sought to create a pathway toward promoting the study and the practice of managing the treasury as a safeguard against fraud, misapplication, misappropriation of resources placed in the custody of fund managers in both private and public sectors.
The registrar said the institute also sought to institutionalise preventive mechanism by diligently encouraging the study and practice of the profession as obtained in greater economies of the world.
He said it would bring to bear best practices through research and cross fertilisation of ideas from like mind institutes and research bodies presently available in about 54 countries of the world.
Adedoyin sought the partnership of the media to drive the initiative to stabilise and grow the economy of Nigeria.
Also speaking on the preparation of national budget, the Technical Adviser, CITM, Mr Akejo Daniel, said budget should be based on needs and not wants.
He said items should be listed to be acquired between three or four years saying that the most important one would be attended to the first year, the next one will be given next year and so on and so forth.
"Now, anyone that can not be accomplished this year will now be moved to the first batch of next year.
"It is not the issue that a director is going and he is going with his car. This has to do also with what is called zero-based budget and this comes in when we are talking of International Public Sector Accounting Standards (IPSAS).
"When we say we are applying accrual-based IPSAS, we are talking of capitalising our assets.
"Nigeria said we are presently applying accrual IPSAS but I don't see it that way because every year we budget for the same thing," he said.
Daniel added:"Why should we throw away the chair that a director used and buy another chair for the next director? Why should a director going, go with a vehicle that he just bought two years ago and another director has to buy new vehicle. No.
"All these things should be capitalised and depreciated just the way it is been done in the private sector.
"It is when we do this that we will eliminate waste. We will manage capital expenditure effectively and we will be able to progress in this country."(NAN))