Makinde to Unveil Development Plan for Oyo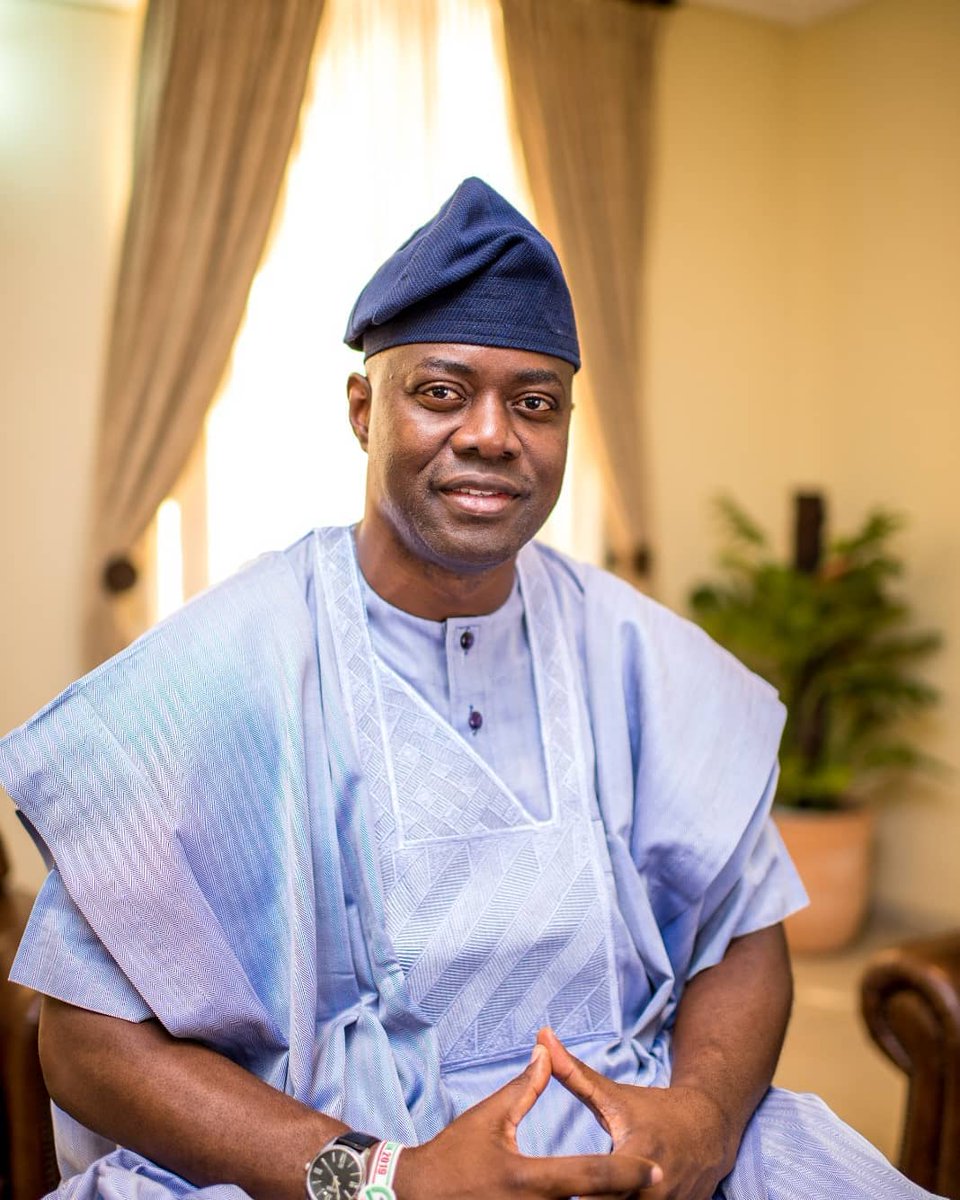 Oyo state Governor, Seyi Makinde has said his administration was planning to launch a 20-year development agenda to save the state from underwhelming performance.
Makinde made this known on Sunday in Ibadan while speaking at the closing of a two-day retreat for members of the State Executive Council and his senior aides.
He said that the launch of the development agenda would set a high bar for his administration's developmental objectives.
"We have been underachieving for many years; administrations had come and gone. Yes, they did their best, but still, we have to set a high bar for ourselves.
"Within the shortest possible time, we have to put in place a strategic development plan for the state.
"Administrations had come and gone, but most of them operated on ad-hoc bases. We will put in place a 15 to 20-year development plan for Oyo State, and we will be bullish about our development plans.
"Of course, we are aware that our mandate, for now, is for four years. What we want to do now is to put up a plan or vision so that successive administrations will not need to go back to do the work again.
"We will do the work. Who knows whether the leadership of the next administration is here with us? So we should not take anything for granted," he said.
The governor tasked his executive members and top civil servants to work in harmony, adding that collective responsibility must be the watchword.
While promising that his administration would empower the civil servants to enable them do their job efficiently and effectively, he, however, said that accountability would be demanded from them.
" For our permanent secretaries, it still remains 'soldier goes, soldier comes but the barracks remains'. So your commitment to the success of this administration must be unflinching.
"We are making a pact with you that the current administration will empower you and give you necessary and required responsibilities. We will give you the authority to carry them out but we will demand accountability from you.
"I know that the pertinent question that is probably agitating your mind right now is: will the system be fair to you? I make bold to say that, under my watch, the system will be fair to you, absolutely.
"So, my appeal to everybody is: come with me; let us create a prosperous Oyo State together, and God will help us," Makinde said. (NAN)
Africa Has Technology, Potential to Eradicate Hunger- Adesina says
African Development Bank (AfDB) President, Dr Akinwumi Adesina, says Africa has the necessary partnerships and technologies to eradicate hunger.
In a statement issued on the banks website, Adesina said what Africa needed was action, including robust financing to achieve this.
He spoke during the opening session of the 8th Africa Agribusiness and Science Week (AASW), in Durban, South Africa, on Monday.
The Forum for Agricultural Research in Africa (FARA), organised the event in collaboration with the South African government, the African Union Commission (AUC), AfDB and the Consultative Group for International Agricultural Research (CGIAR).
Other partners included the UN's International Fund for Agricultural Development (IFAD), and United Nations Industrial Development Organisation (UNIDO), as well as the European Commission.
Adesina said: "We must pull together the best of science, technology, and innovations to drive a more productive, efficient, and more competitive agricultural system."
According to him, Africa's food systems have the potential to unleash 1 trillion dollars in value, over the next seven years.
"For that to be achieved, we must strengthen and support the CGIAR with a lot more resources, ensure that it works in and delivers for Africa based on our priorities.
"And support regional research and development institutions, such as FARA, and the sub-regional agricultural research organisations," he said.
He said one of the bank's initiatives targeted at boosting African food security was the Feed Africa Summit, held in January in the Senegalese capital Dakar.
According to him, this brought together 34 heads of states and governments.
"Working with development partners from around the world and the AUC, the private sector companies, and global and national agricultural research centers, we developed Food and Agricultural Delivery Compacts for 41 countries.
"The summit partners have built on its success, mobilising 72 billion dollars so far, to support the national compacts."
Adesina thereafter, presented the 2023 FARA Leadership Prizes for Advancing Agricultural Science, Technology, and Innovation in Africa to some personalities.
"They include, Ngozi Okonjo-Iweala, Director-General, World Trade Organisation; AUC Commissioner for Rural Economy and Agriculture, Amb. Josefa Sacko and FARA's Executive Director Dr Yemi Akinbamijo.
"Others are Senegal's former Minister of Agriculture and Rural Infrastructure, Papa Abdoulaye Seck, and Afreximbank President, Prof. Benedict Oramah."
The AUC Commissioner for Rural Economy and Agriculture, said the event could not have come at a better time.
Sacko said this was because the world was in the midst of a hunger pandemic caused by cascading factors, including COVID-19 and Climate Change.
She said: "Africa needs to leverage on its potential, including science, and be proactive rather than reactive to shocks.
'"Let us continue to take advantage of the continent's youthful population and immense natural capital.
"And let us unlock the potential we have. We should feed Africans and we should feed the world," Sacko added.
The FARA Chairperson Alioune Fall, spoke about the interlocking relationship between climate change and agricultural production.
"Climate change and its effect on the continent require new ways of doing things in almost all facets of our society.
"Africa's young farmers will not adopt nature-based approaches unless they are well packaged, affordable and technology-serviced, Fall said" Adesina won the award in 2016.
The 8th AASW, is the main continental platform for stakeholders of agriculture and agribusiness research and innovation in Africa.
It brings together 1,500 stakeholders every three years, to take stock of progress on research and innovation, share information, create business alliances, and map out priorities for joint action.
The 7the AASW was held in Kigali, Rwanda in June 2016. (NAN)
FG Restates Commitment to Deepen Trade Relations with China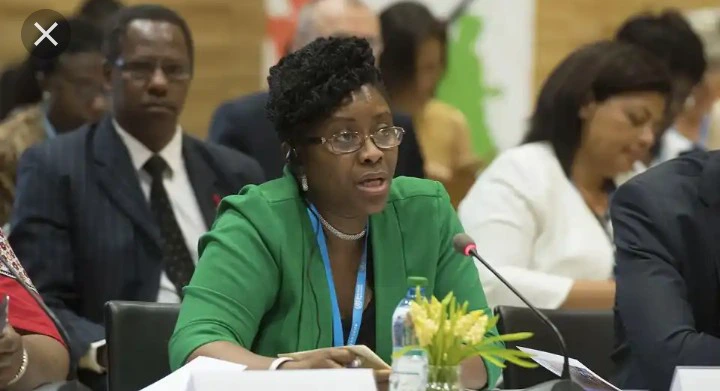 The Federal Government has stated its committed to further strengthen its trade and economic relations with the People's Republic of China.
The Permanent Secretary, Ministry of Industry, Trade and investment, Dr Evelyn Ngige said this when Mr Zhang Guanbin, Deputy Director-General, Department of Trade, Ministry of Commerce, People's Republic of China visited her in Abuja.
She emphasised that boosting the trade ties would improve trade volume between Nigeria and China which stood at over 12.
03 billion US dollars in 2021.
Ngige noted the ministry's pivotal role in Nigeria's economic development, through the promotion of the non- oil sector which has strengthened economic diversification, domestic and international relations and a significant bilateral trade between Nigeria and China, as well.
Earlier, the Deputy Director-General, Department of Trade, Ministry of Commerce of the People's Republic of China and leader of the delegation, Mr Zhang Guanbin commended the Federal Government for the trade cooperation between the two countries.
He said that a working group between Nigeria and China would help achieve greater results.
According to him, Chinese investors in Nigeria believe in Nigeria's business environment and seek to enlarge their business investment in the country.
He said that China is working on the implementation of agreements reached by the leaders of the two countries.
Guanbin extended an invitation to Nigerian Government for participation at the International Co-operation Forum in China scheduled to hold in October 2023.
On his part, the Director of Trade in the Ministry, Mr Suleiman Audu said that the ministry had put in place processes of re-invigorating the working group in trade. (NAN)
Nigeria Records N927.2bn Trade Surplus in Q1 2023- NBS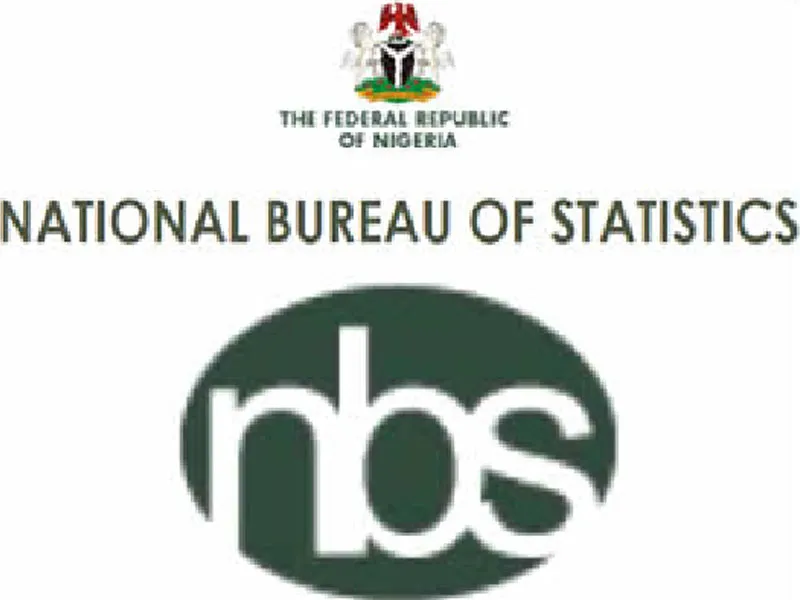 By Tony Obiechina, Abuja
Nigeria recorded N927.16 billion trade surplus between January and March, 2023.
The National Bureau of Statistics (NBS), which stated this in its report on foreign trade for the first quarter of 2023, also disclosed that Nigeria's total exports stood at N6.
49 trillion, and imports at N5. 56 trillion.
The NBS report shows that in the quarter under review, the nation's total trade stood at N12.
05 trillion. This is higher than the value (N7.86 trillion) recorded in the corresponding period (Q1) of 2021.
It is also more than the figure recorded in the fourth quarter (Q4) of 2022 when Nigeria's trade stood at N11.
72 trillion.
"Total exports increased in the first quarter by 2 percent but declined by 8.66 percent when compared to the amount recorded in the fourth quarter of 2022 (N6, 359.61 billion) and the corresponding quarter in 2022 (N7, 102.11 billion) respectively," the report reads.
"In the same vein, total imports increased by 3.67 percent in the first quarter of 2023 compared to the value recorded in the fourth quarter of 2022 (N5,362.83 billion) but then again declined by 25.83 percent when compared to the value recorded in the corresponding quarter of 2022 (N7,495.67 billion)."
Further examination of the report shows that the majority of imported goods in Q1 2022 originated from China, the Netherlands, Belgium, India, and the United States of America.
NBS said the value of imports from the aforementioned countries amounted to N3.1 trillion, representing a share of 55.78 percent of the total value of imports.
The bureau said the commodities with the largest values of imported products were "motor spirit ordinary, gas oil, and durum wheat".
Meanwhile, goods worth about N837.65 billion (the most) were exported to the Netherlands.
Other countries where goods were exported to are the United States of America (N579.35 billion), Spain (N488.17 billion), France (N487.34 billion), and India (N456.69 billion).
A trade surplus is an economic indicator of a positive trade balance in which a nation's exports outweigh its imports.