Mamora Promises to Fight for Recognition of Ebola Heroes
By Laide Akinboade, Abuja
Minister of State for Health, Sen. Adeleke Mamora, said he will make a case to President Muhammadu Buhari, to honour Nigerians, who fought to end the Ebola outbreak in 2014.
Mamora said this at the 4th Annual Nigeria Centre for Disease Control (NCDC), and Nigeria Field Epidemiology and Laboratory Training Programme (NFELTP), held yesterday, in Abuja.

The theme for the training was: "Applied Epidemiology: Providing Evidence for Public Health Action"
According to the minister, the Federal Government will not show ingratitude to the Ebola heroes.
Speaking on the theme, the minister also advocated for resilient health systems in Nigeria for a stronger and sustainable sector.
He stressed the need for effective support to health institutions for early detection, treatment and prevention of disease outbreaks in the country.
Also speaking at the event, Alh. Sabo Nanono, Minister of Agriculture and Rural Development, said that the ministry was aware that the NCDC had been graciously supporting the NFELTP programme.
Nanono, however, said there was an urgent need for funding the programme in Nigeria.
He reaffirmed the commitment of the Ministry of Agriculture to play its collaborative role towards the development of the programme.
The keynote speaker, Dr Faisal Shuaib, Executive Director of the National Primary Health Care Development Agency (NPHCDA), spoke on the journey towards ending polio in Nigeria.
Shuaib said the agency had been able to achieve the status of almost being certified free of polio because of the polio emergency operating centre it established to coordinate responses.
He, however, noted that government leadership was very essential if the emergency operating centre was to function effectively.
The Director-General NCDC, Dr Chikwe Ihekweazu, expressed optimism that the conference would strengthen health security through field Epidemiology in Nigeria, and also globally.
Ihekweazu recalled that Buhari had in November 2018, signed the NCDC Bill into an Act.
"During the 3rd NCDC/NFELTP Conference and the 10th anniversary of our NFELTP, the Bill for the establishment of the NCDC was going through the legislative process at the National Assembly.
"Today, we have the legal backing as a semi-autonomous agency of the Federal Ministry of Health.
"Perhaps of critical importance to this audience, is our role to lead the implementation of the Nigeria Field Epidemiology and Laboratory Training Programme.
"We have insightful presentations on various aspects of our work, with residents and graduates of NFELTP and several other colleagues, in the public health space,'' he said.
He, however, said there was a need to mobilise partners to establish a cross border health centre and to continue to develop vibrant partnerships with key implementers.
He added that more investments were still required in human resources to strengthen health security.
In his remarks Dr Simon Antara, Executive Director of Africa Field Epidemiology and Laboratory Training Programme (AFELTP), said that continuous quality improvement was relevant to maintaining NFELTP.
Antara said that unfortunately however, funding for field epidemiology and laboratory Training Programme was consistently on the decline.
"Many countries are yet to walk the talk. The ownership demonstrated by Nigeria, not just by words, but by deeds, is worthy of emulation."
He urged government to institutionalise and ensure sustenance of the programme as the world continues to face risks of disease outbreaks.
EU Allocates N75m to Prevent Diphtheria Spread in Nigeria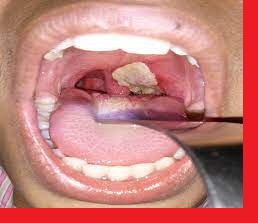 By Laide Akinboade, Abuja 
In order to help Nigeria to prevent the spread of diphtheria cases which started at the beginning of 2023, the European Union, EU,  has released €150,000 (N75 million) in humanitarian funds.
The money has been released to assist the most affected communities in the states of Kano, Katsina, Lagos, and Osun.
A statement issued by the EU and made available to journalists in Abuja, yesterday, said the EU funding would enable the Nigerian Red Cross to provide emergency assistance to reduce the impact of diphtheria on affected and at-risk communities through risk communication, outbreak control activities, surveillance, patient referral and hygiene promotion, and early case detection in affected areas.

"Humanitarian assistance will, directly and indirectly, target around 1,585,080 people, with a particular focus on vulnerable people at risk of diphtheria, those living in sheltered communities or hard-to-reach locations.
"This funding is part of the EU's overall contribution to the Disaster Relief Emergency Fund (DREF) of the International Federation of Red Cross and Red Crescent Societies (IFRC).
"On 20 January 2023, the Nigerian Centre for Disease Control and Prevention (NCDC) officially declared an outbreak of diphtheria in Kano and Lagos states after several suspected cases appeared a month earlier. The disease then spread rapidly to other states. From 136 cases in the first week of 2023, the country now records a total of 733 suspected cases and deplores 89 fatalities. 
"The outbreak is described as one of the most serious occurrences in Nigeria in recent years. Children aged between 5 and 18 years are the most vulnerable group.
"Diphtheria is a highly contagious bacterial infection transmitted between humans. It causes an infection of the upper respiratory tract, which can lead to breathing difficulties and suffocation. Those most at risk are children and people who have not been fully vaccinated against the disease," the statement read.
Tuberculosis: Africa Achieves 26% Death Reduction, WHO Says
By Laide Akinboade, Abuja 
The World Health Organization (WHO) has said that the African continent was progressing in its efforts to mitigate Tuberculosis related deaths, as it has achieved a 26 per cent success rate so far.
WHO's Africa Regional Director Matshdiso Moeti, made this known on Friday, in a statement released to mark the 2023 world Tuberculosis day.

"The region is now on the threshold of reaching 35 percent TB death reduction," she said, adding that the 26 percent reduction recorded was achieved between 2015 and 2021.
However, Matshdiso said seven countries— Eswatini, Kenya, Mozambique, South Soudan, Togo, Uganda, and Zambia have achieved a 35 per cent reduction level in TB death since 2015.
Furthermore, Matshdiso decried the challenges in TB prevention and control experienced in the region.
 "First, there is a delay in diagnosis and testing. There is still a notable gap between the estimated number of new infections and case notifications of TB – 40 per cent of people living with TB did not know of their diagnosis or it was not reported in 2021. 
"One million people are living with TB in the region and have not been detected.
"Second, the link between TB and HIV. Approximately 20 per cent of people newly diagnosed with TB are also living with HIV infection.
"Third, the multi-drug resistant TB. In the African region, only 26 per cent of all people living with multi-drug resistance are receiving the appropriate treatment," she said.
Albeit, Matshdiso expressed delight that member states are increasing the uptake of new tools and guidance recommended by WHO, resulting in early access to TB prevention and care and better outcomes. 
She further noted that in the African Region, the use of rapid diagnostic testing has increased from 34 per cent in 2020 to 43 per cent in 2021, which will improve countries' ability to detect and diagnose new cases of the disease.
"It is particularly important to find and diagnose cases of TB so that the patients can be treated, and their contacts offered preventive medication. Nigeria is an example of a country that managed to significantly increase national TB case finding by 50 per cent in 2021 using innovative approaches such as the expansion of the daily observed treatment protocols, use of digital technologies, Community Active Case Finding, and enlisting Public Private Mix initiatives."
She said that TB required concerted action by all sectors: from communities and businesses to governments, civil society, and others. 
"We must work together to develop innovative approaches to reach vulnerable populations and ensure that they have access to quality TB care and management," said Matshdiso.
She further disclosed that the second UN High-level Meeting on TB in September 2023 will provide a rare opportunity to give global visibility to the disease and mobilize high-level political commitment to end TB.
DAILY ASSET reports that World TB Day is commemorated yearly on March 24 to raise public awareness about the devastating health, social and economic consequences of this preventable disease and call for accelerated action to end it.
This year's theme is "Yes, we can end TB," highlighting the need to ensure equitable access to prevention and care, in line with the drive towards Universal Health Coverage and the Sustainable Development Goals
Nigeria Ranks High in TB Infection Despite Free Testing, FG Laments
By Laide Akinboade, Abuja
The Federal Government has expressed dismay with the country's position in the recent World Health Organization's Tuberculosis ranking.
"It is unfortunate that despite the availability of free testing and medication, Nigeria still ranked highest among countries in the world with TB especially among children," Health Minister Osagie Ehanire, told a press conference organized on Friday, to commemorate the 2023 world TB day.

In the WHO's global TB report, Nigeria ranks as the 6th country in the world and the first in Africa with the highest number of people infected with TB.
It is also included among the 8 countries that have two-thirds of global TB cases.
According to Osagie who was represented by the State Minister of Health Ekumankama Joseph, Nigeria's position on the ranking was a result of various negative factors:
"There are 467,000 TB cases in Nigeria in 2021. In 2022 there was an estimated 479,000 TB cases in Nigeria out of which 285, 562 were notified. In 2022, there is an estimated 3,932 Drug Resistance Tuberculosis cases were diagnosed and 3,185 (81%) were enrolled on second-line treatment," he said.
The Minister further said the problems were compounded by the citizens' ignorance of the TB virus. "Only one out of every four Nigerians has adequate knowledge about TB."
However, the minister said the country recorded some improvement in the area of Human Immunodeficiency Virus (HIV) testing among TB patients as 97% of Nigeria's TB patients have documented HIV results, which was far higher than the global and African region averages of 76% and 89% respectively.
"The federal government is committed to ensuring the end of TB in Nigeria. All the interventions of the Federal Government are yielding positive results. We have been able to expand the TB facilities from 2, 038 in 2014 to over 20, 000," he said.
The Minister also called on Nigerians to take an active role in ending the transmission of Tuberculosis in the country. "If you or anyone you know is coughing for more than two weeks ensure that you get tested," he advised.
Also Speaking, the WHO's Country Representative (WR) Dr. Walter Mulombo, represented by Dr. Laxmikant Chavan WHO's Technical Officer said that Nigeria at the United Nations High-Level Meeting (UNHLM) on TB in 2018 made a commitment to diagnose and treat 1,109,000 TB cases and place 2,183,890 clients on TB preventive Therapy (TPT) from 2018 to 2022.
"But after the end of 2022, Nigeria is yet to achieve this commitment as available reports show that the country is trailing behind in all the set targets," he said.
He noted that TB control budgets in Nigeria continue to be drastically underfunded. 
"About 69% of the TB budget in 2021 was unfunded, this is a major threat to the country's efforts in achieving the set targets. Too many people are pushed into poverty when they contract TB due to lost income, transport costs, and other expenses. 71% of the TB patients in Nigeria and their households are affected by catastrophic cost due to TB."
Dr. Walter reiterated WHO's continued support to Nigeria in developing and implementing guidelines, plans, frameworks, and strategic documents to end the TB epidemic in Nigeria.
"In addition, we will facilitate research to provide evidence-based interventions and innovations for finding the missing TB cases and enhancing the country's efforts in reaching the set targets. We will continue to work with the programme to build the capacity of senior and middle-level managers across the states on the needed knowledge and skills for improving quality of care and data analysis towards formulating evidence-based policies for enhancing programme performance at all levels. In addition, we will continue to support monitoring of the programme at all levels, in real-time, to identify challenges and advise on strategies to address the challenges," he said.
Also, the Deputy Director, Office of HIV/ AIDS and TB USAID Nigeria, Omosalewa Oyelaran said since 2003, Nigeria remains in the top 10 countries affected by TB, with one of the lowest detection rates globally.
She said to combat this debilitating disease; USAID collaborates with the Government of Nigeria and other national and international partners to support the National Tuberculosis Program. Since 2003, USAID has contributed more than $250 million to TB control efforts in Nigeria.
In 2022 alone, USAID programs helped screen over 15 million individuals for TB. USAID's support also includes the provision of TB screening, diagnostic, treatment, and preventive services in 18 states through community and facility-based interventions.
"In partnership with the Government of Nigeria, USAID's 'TB Accelerator' model invested in local civil society organizations (CSOs) to increase access to quality TB prevention, diagnosis, and treatment, including multi-drug resistant TB.
"These local CSOs collaborate with the national and state TB programs to deploy, and scale, state-of-the-art equipment and tools to improve the detection of TB. USAID also facilitates multi-sectoral public-private partnerships to increase public awareness and advocate for domestic resources to address the TB epidemic in Nigeria.   As a result, Nigeria realized a significant increase in TB case finding and treatment coverage over the past three years. 
"Despite the additional challenges posed by the COVID-19 pandemic, we have achieved significant results working together in partnership with GON and Global Fund.
"We commend the Government of Nigeria's efforts to sustain the accelerated service delivery that resulted in yearly case notification increases of 160 percent between 2019 and 2022.
"However, much remains to be done if Nigeria is to meet its TB control target of ending the TB epidemic by 2035. We must continue to work together to reach all TB patients and their contacts in Nigeria.
"However, the greatest challenge is the funding gap, which is estimated to be 70 percent of the resources needed to effectively control TB.   Therefore, I call on you to mobilize domestic resources to meet this funding gap through budgetary allocations, the inclusion of TB services in health insurance schemes, and enhanced private sector engagement", she said.  
The Ag. Board Chair, Stop TB Partnership Nigeria, Dr. Queen Ogbuji in her goodwill message said out of the annual estimate of 479,000 TB cases in Nigeria, only 285,561 were notified. 
According to her, it's good progress in the right direction, considering the fact that Nigeria was able to increase its notification even when the world was grappling with COVID-19 and many countries of the world had low case notification and more TB deaths. 
The increase has been consistent since then and Nigeria needs to be applauded for this. However, a lot needs to be done to close the gap. While we commemorate, let it remain top in our minds the picture that Nigeria ranks first in Africa and sixth in the world accounting for about 4.6% of the global TB burden
"TB disease is often more severe in children with higher mortality among those less than 5 years old. The notification of children with active TB disease has remained abysmally low at only 6% of the annual notification.
"As the country continues to make progress to find the missing TB cases and put them on treatment, many resources are needed to accomplish this, unfortunately, of the $373 million needed for TB control in Nigeria in 2020, only 31% was available and 24% of this came from the donors, only 7% was from domestic source", she added.