Manufacturers, Households Resort to Sachet Products for Survival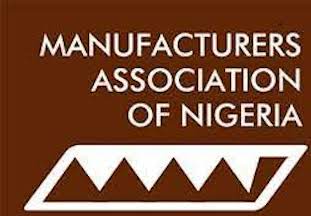 Nigerian households have never had it so bad; since the outset of coronavirus, otherwise known as COVID-19, on Feb. 27, 2020, many of them have been agonising over how to make ends meet.
The coronavirus, which soon assumed pandemic level, left in its wake job losses, salary cuts and a growing army of unemployed youths, negatively impacting incomes of many households.

The coronavirus pandemic apart, Nigerian households have also been reeling under the effect of double-digit inflation, which has whittled their purchasing power.
Indeed, a report of the National Bureau of Statistics (NBS) said the inflation rate for the month of June, rose from 16.82 per cent in April 2022 to 17. 71 per cent, its highest level in 11 months, driven by surging prices of foodstuffs.
Consequently, households are now devising different survival strategies for survival; many of them no longer buy goods in bulk, preferring cheaper alternatives and buying in piecemeal.
Manufacturers of essential commodities, who are currently experiencing dwindling sales, have responded by devising means of reaching the average households whose incomes have been negatively impacted by the combined effects of the coronavirus pandemic and inflation.
Many manufacturers soon switched from jumbo packs to smaller packs and sachets to give the average income households access to essential commodities.
It is now common to see products such as milk, toothpaste, tomato paste, disinfectants, gins, among others, in smaller packs and sachets in supermarkets, corner shops and other retail outlets.
Mrs Ayishat Reuben, a full-time housewife at Canal View Estate, Okeafa, Isolo, Lagos State, said manufacturing companies had made life easier by coming up with such products that average Nigerians could afford.
"The beauty of these smaller products is that they have the same content as the ones in bigger containers, and they are affordable and life savers.
"My three children in primary school do not lack breakfast because with N300, I buy a sachet of Milo and bread for them," she said.
Mr Malcolm Ojong, a former staff of National Museum, Lagos, believes that many Nigerian families are now buying sachet products as they are cheaper and more affordable.
"Everything I use in my house, I buy in sachets and at low prices; companies have made life easier for me and my family," he said.
Mrs Adanne Udi, a former staff of Tiddler International School, Egbe, Lagos State, said she was happy that manufacturers started producing essential commodities in smaller packs.
"It is as if manufacturing companies knew my suffering and decided to begin the production of smaller products; I cook 'moi-moi' and make pap, which I sell with sachet liquid milk.
"Since I started this trade, I have made more money to feed my family than when I was in school.
"I sell the tin milk as well, but people don't buy it as much as they buy the packet milk because is more affordable," she said.
Mr George Mbam, Chief Executive Officer of Green Baskit, said the introduction of products in smaller packs and sachets was to give more people access to value they could afford.
He said his company would offer more products that would be affordable to low income families whose purchasing power had been eroded.
"At Green Baskit, we make healthy African Snacks, and doing this ethically out of the natural ingredients, we use means that our price points would ordinarily be above the buying power or the low-income earners.
"For example, a pack of our Donkwa Balls Snacks goes for N850, and a pack of our dried fruits and nuts mix (Nutty Fruity Mix) goes for N1,650 and some people consider these prices to be too high for them.
"The only way we can make our products accessible and affordable to these categories of people is to make value packs that come in smaller and much more affordable sachets," said Mbam.
He said his company was working on smaller packs: "This way, we are able to offer healthy snacks at a lower price point, while still keeping the quality high enough that we can be confident in our product.
"The brand mission of Green Baskit is to make healthy African snacks accessible, affordable and acceptable to everyone.
"I believe 'sachetisation' is one of the ways through which we can achieve this mission and we are doing a lot of work towards this," Mbam said.
Mr Francis Ofonime, Executive Manager of Homemade Soya Choco, said the current rate of inflation, particularly on food items, had made many families not eat healthy and well.
"Seeing the situation, I decided that in my company I would not produce items that I would not be able to sell; I would rather produce what the poor can also benefit.
"If I take you to our store, you would not find any jumbo pack of 450g Homemade Soya Choco, which I used to produce and sell at N4,000 in time past.
"This is because it takes a longer time to sell; I have since started producing a value pack of 150g, which sells for N1,000.
"This repackaging of goods into smaller quantities has made life easier for many households because it is portable and affordable for people who do not have the resources to buy the jumbo packs," he said.
Ofonime, however, urged the federal government to free millions of poor Nigerians from poverty and build a new economic system that would work for everyone, not just a fortunate few.
Meanwhile, Prof. Hassan Oaikhenan of the Department of Economics, University of Benin, Benin-City, said economic policies that were aimed at dealing with inflation would only work when the enabling environment for the production of goods and services was put in place.
According to him, it is the responsibility of the government to put the much-needed enabling environment in place.
"For me, therefore, addressing the bottlenecks that stand in the way of a productive real sector of the economy is the logical first step that needs to be taken to curtail inflation in the economy.
"There is also need to address the pervasive problem of insecurity, which has served to stifle agricultural production by peasant farmers, given that such activities play a significant role in moderating the prices of foodstuffs.
"Infrastructural bottlenecks such as dilapidated roads serve to raise the cost of transportation of food items, a major driver of the inflationary situation. There is an overriding need to address this.
"Given the exchange rate depreciation and rising inflation, deriving from the hugely import-dependent nature of the economy, it becomes imperative for policy makers to implement policies geared towards reversing the dwindling exchange rate of the naira.
"This calls for pragmatic efforts to beef up domestic production for consumption and export; there are no quick fix solutions to the undesirable trend in the prices of goods and services.
"Accordingly, the government should address the problem of inflation in the economy, a problem that has the undesirable potential to assume a monstrous dimension that could end up making the Nigerian Naira to go the way of the Zimbabwean dollar," Oaikhenan said.
Expectations are rife that the federal government will ultimately engineer a new business clime that will reverse the undesirable trend of rising inflation that has withered the income of many households.
Until that happens, the average Nigerian consumers, and manufacturers of household products have found a meeting point in sachet products. Call it a marriage of convenience, and you might just be right. (NAN)
Coronation Insurance Records N14.13bn Gross Premium in 2021
Coronation Insurance Plc said recorded N14.13 billion Gross Premium Written (GPW) for the financial year ended Dec. 31, 2021.
The Chairman of the company, Mr Mutiu Sunmonu, said this in a statement containing the group's Audited Financial Result for year 2021 sent to the Nigerian Exchange Ltd., on Friday in Lagos.
Sunmonu said the figure was lower when compared with N16.

1 billion posted in the comparative period of 2020.
He said that the firm generated net underwriting income of N9.66 billion and paid N7.31 billion as claims during the period under review.
He said it recorded a total underwriting profit of N1.25 billion, while its investment income stood at N1.51 billion.
Sunmonu said the firm's total assets stood at N39.80 billion, share capital N11.99 billion, while the share premium was N4.61 billion.
He said that the company recordes contingency reserves of N3.
66 billion while other reserves stood at N1.75 billion during the review period. (NAN)
We're Resolving Right-of-way Issues Hindering Power Projects- Minister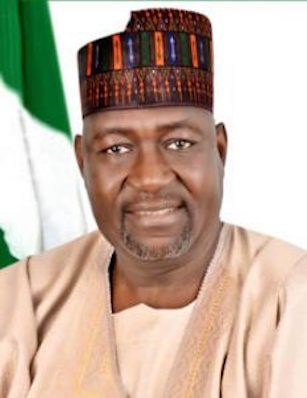 Minister of Power, Alhaji Abubakar Aliyu, says the federal government is making "significant progress" in resolving right-of-way (RoW) issues to ensure timely completion of power projects. Aliyu spoke in Abuja at an interactive session on "Frequent National Grid collapse", with the senate committee on power and critical stakeholders.
As at January 2020, 14 states reportedly hiked RoW charges.

The RoW charge is the levy paid to state governments for laying of optic fibre on state roads. He also said the federal government is working towards improving the reliability of the nation's power grid.
The national electricity grid suffered a system collapse three times between March and April 2022, leading to power outages across the country. According to him, the country has witnessed improvement in the grid stability over the years.
"For example in 2017, we had 15 total collapse incidents, in 2018, we had 12, in 2019, we had nine in 2020, we had four and in 2021, two," NAN quoted the minister as saying.
"This year, we have had three collapses due to severe disturbances on the grid."
The minister explained that system collapse usually occurred when there were imbalances between the connected generation, transmission and distribution network. He, however, said the government was doing everything within its power to ensure that the country had a reliable grid.
"This administration has invested huge sums to see that Nigeria has a stable, reliable grid transporting quality power," he added. "Another challenge we are having are issues of right-of-way across various states.
"Just recently, I raised this issue with the governors during one of their meetings. I am pleased to inform you that we are making significant progress. "I am pleased to inform you that we are making significant progress.
"Once we fully execute these projects across the states, coupled with the efforts we are making to increase operational capacity, we can assure you that we will have a strengthened and reliable grid."
Earlier, Gabriel Suswam, chairman of the senate committee on power, said he was concerned about the collapse of the grid which started in March and has been recurring. "There are different explanations from the different parastatals and the ministry. Nobody knows what the problems are," he said. "Nigerians have been subjected to very high epileptic service of power. The tariff has not abated, rather, we hear rumours of tariff increase when people are not getting the energy they are paying for."
PIA: IoD Points at Ways to Facilitate Successful Implementation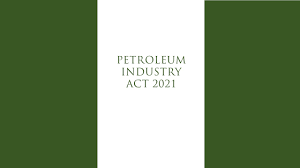 The Institute of Directors (IoD) on Monday highlighted important areas to be reviewed by the authorities to engender the successful implementation of the Petroleum  Industry Act (PIA).
Dr Ije Jidenma, President, IoD, gave the advice in a policy paper titled: "Making the Petroleum Industry Act work: A Position Paper," on Monday in Lagos.

Jidenma said that while there was no such thing as a perfect piece of legislation, recent events pointed to implementation 'headwinds.

'
She stressed that Nigeria in its implementation of the PIA must send the right signals consistent with the outlined noble objectives.

Jidenma outlined the institute's concern with its implementation to include stalled downstream deregulation, implementation complexities, need for gas investment incentivising, and Environmental, Social and Governance (ESG) issues.
According to her, the Federal Government's decision to stall the Act raised further questions on section 53 (7) which requires "NNPC Ltd and any of its subsidiaries to conduct their affairs on a commercial basis in a profitable and efficient manner without recourse to government funds.
"

This, she said, was highlighted in view of the sum of $341 billion (or N1.43 trillion) which was reported to had been spent in 2021 on petroleum subsidy.
Jidenma tasked government to create an enabling environment that would make implementation of deregulation easier and readily acceptable.
"Pending their full privatisation, government must fast-track the ongoing full rehabilitation of refineries to ensure that the import freight element in the price of product is minimised;
"Government should review the current fuel pricing mechanism and must as a matter of urgency, work on removing all the inefficiencies and distortions that are negatively impacting the landing costs of products," she said.

She noted that feedback from the business community suggested that some aspects of the Act might prove difficult to implement in practice because of inherent complications.
Jidenma cited two examples that would suffice as: the hydrocarbon tax and Company Income Tax (CIT) overlap and conversion from existing Oil Prospecting License (OPLs) to the new Petroleum Prospecting License (PPLs).
She noted that while section 302 (1) states that CIT shall apply to companies engaged in petroleum operations (upstream, midstream and downstream), section 260 (1) states that Hydrocarbon Tax shall apply to companies upstream: onshore, shallow water and deep offshore.
"Hence, upstream firms would be subject to both Hydrocarbon Tax and CIT.
"Section 92 (1) allows for the voluntary conversion of existing oil prospecting license (OPL) to a petroleum prospecting license (PPL).
"However, the OPLs cover a larger size of 2,950 square kilometres while the new PPLs depending on terrain cover 300 square kilometres (onshore and shallow offshore) and 1,000 square kilometres (deep offshore).

"Conversion may not be as straight- forward as anticipated by the Act.
"To reduce the pain from implementation complexity, IoD Nigeria is putting forward the need to develop a uniform template for dealing with overlaps; and provide greater clarity on voluntary lease conversion and a clear timeline," she said.
She recommended the exemption of non-associated gas producers and developers from disallowing borrowing cost for the purpose of CIT computations.
"State an objective basis for determining the length of the transition from a regulated regime to a 'willing-buyer, willing-seller' gas market.
"Except where it is strictly in the public interest, undue price regulation should be avoided," she said.

The IoD President noted that while there was evidence that the PIA attempted to incorporate ESG principles, there were many 'missing links.
She said that the Act failed to encourage or mandate sustainability reporting.
Jidenma added that the NNPC Ltd Board reflected a degree of gender diversity but that might not be true of the Commission and Authority.
According to her, a review reveals that only one in six appointees in the boards of NNPC and the two regulatory authorities, put together, are women.
She said that there were no prescription on the matter for other boards of companies in the petroleum operations space.

"In view of Nigeria's declared commitment to Net-Zero 2060 at the CoP26 held in Glasgow, UK – three months after the Act was signed – it is important that urgency implied by the commitment is reflected in the speed and implementation of the  PIA.
"The  Act ought  to include a specific penalty for failure to comply with section 103 and for environmental damages.

"While it is commendable to have in place trusts and plans that cater for host communities, it is important to ensure related funds are well-managed and properly accounted for, if the desired socio- economic growth will result.
"Equally important is for all players, as a matter of good practice, to incorporate sustainability reporting as part of applying ESG principles.
"The Act should prescribe what companies engaged in petroleum operations (upstream, midstream and downstream) should consider adequate gender balance," she said. (NAN)