Maternal Health a Priority for Incoming Administration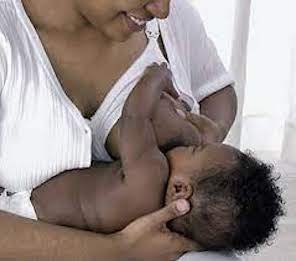 As a popular saying goes no woman should die while giving birth because pregnancy is not a disease.
However, this is not true in many developing countries, including Nigeria, where maternal mortality remains very high. In some cases where the woman survives child birth it is by the skin of her teeth.
"Being a mother is knowing that you have the strength that you did not know you have,"' said 27year-old Mrs Ramatou Hafix, from Bazango Community, Kubwa in the Federal Capital Territory (FCT), Abuja.
Hafix was about to deliver her first child when she developed pre-eclampsia, a pregnancy disorder that manifests in a sharp rise in blood pressure.
She was referred to a hospital by a traditional birth attendant who had tried without success to manage the case.
"It was at this hospital that we discovered that she had high blood pressure," her husband said.
At the hospital her labour was getting increasingly painful. Doctors said that the baby was distressed and that Hafiz needed a caesarean section. Luckily mother and child survived the ordeal.
Similarly, 29 year-old Mrs Hussina Sanni, is of Bako community in Kwali who had just been delivered of a baby at Kwali General Hospital,
She has experienced postpartum haemorrhaging in her previous pregnancies. Experts say postpartum haemorrhaging is severe vaginal bleeding after childbirth. It can be fatal.
According to Sanni, this delivery was no different as she lost about four pints of blood.
While Hafix and Sanni are alive to tell their close shave with death in the course of giving birth thousands of other women are not.
Nearly one in 10 preterm (premature) babies are born in the 10 most fragile countries affected by humanitarian crises, according to a report by UN agencies and partners.
The report said maternal health risks like adolescent pregnancy and pre-eclampsia, were closely linked to preterm births.
According to experts, in rural communities where maternal mortality is almost double the figure obtained in urban areas, women struggle to access lifesaving maternal healthcare:
World Health Organisation (WHO) says Nigeria carries the burden of over 20 per cent of global maternal deaths, ranking second in the world.
"Ending preventable maternal death must remain at the top priority of the new administration health agenda.
"At the same time, simply surviving pregnancy and childbirth can never be the marker of successful maternal health care. Every pregnancy and birth is unique.
"Addressing inequalities that affect health outcomes, especially sexual and reproductive health and rights and gender, is fundamental to ensuring that all women have access to respectful and high-quality maternity care," a WHO report on maternal health said..
According to stakeholders, addressing the challenge requires a strong political will, a strong collaboration and advocacy to reignite focus on maternal and child health.
This makes it incumbent on the incoming administration of Sen. Bola Tinubu to prioritise maternal health in the coming years.
The UNICEF Chief of Health in Nigeria, Dr Eduardo Celades, said Nigeria's international partners expect the escalation of government's efforts in addressing maternal health under the new administration.
Celades said with estimated 82,000 Nigerian women ding yearly from pregnancy-related complications expected areas of priority should include quality ante-natal care and safe delivery, which he described as pillars of the safe motherhood.
He said it was important that Nigeria continued to be part of comity of nations where maternal mortality has been on decline.
"From 2000 to 2020, the global maternal mortality ratio (MMR) declined by 34 per cent – from 342 deaths to 223 deaths per 100,000 live births, according to UN inter-agency estimates, " he said.
He advised the incoming administration to prioritise health and ensure free access to maternal health services, especially in rural communities.
Some health experts also argued that access to free maternal care is a major way to end the high mortality rate in the country.
The President, Association for Reproductive and Family Health (ARFH), Prof. Oladapo Ladipo, said it is important for the incoming administration to place health issues on the front burner to guarantee meaningful development in the sector.
He spoke at a recent summit was organised by the Association of Nigeria Health Journalists (ANHEJ).
Ladipo said health remains a basic human right and that when health is absent wisdom cannot manifest itself.
"Adequate funding is required to provide quality health services and reduce maternal deaths.
"Maternal deaths figures in Nigeria are very shameful; we have all it takes to make things right", he told the audience.
The Managing Director, Nigeria Health Watch, Mrs Vivianne Ihekweazu, said a forum on Celebrating Womanhood Art Gala' themed "Elevating Women's Voices for Quality Maternal Healthcare", in Abuja shares the same views.
"Maternity care that focuses on women's needs and treats women respectfully is likely to lead to greater satisfaction as well as better and more equitable health outcomes," she said.
According to her, to address the challenge of high maternal mortality in the country, Nigeria should reduce delays in seeking, accessing, and receiving maternal healthcare even at the Primary Health Care level.
Also, the Coordinator, Africa Health Budget Network (AHBN), Dr Aminu Magashi, said that improving maternal health would require addressing their root causes which includes poverty and lack of education.
Magashi urged Tinubu to ensure that adequate resources, including trained care givers, and up-to-date equipment were available nationwide.
He said that there was a need for sufficient and sustained funding for safe motherhood programmes.
"Current efforts to improve safe motherhood in Nigeria are driven by international agencies and NGOs.
"If these efforts are to succeed the government must also ensure a leadership role in the fight to reduce maternal mortality," he told the press.
He advised the incoming government to also include the provision of essential and emergency drugs to reduce bleeding during and after delivery in healthcare policies.. (NANFeatures)
Atiku, Murray-Bruce, Momodu, Others Mourn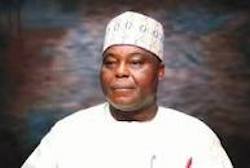 Prominent Nigerians, among them politicians, captains of industry and media gurus, yesterday mourned the passing of AIT Chairman, Raymond Dokpesi, describing his death as a great loss to the media industry.
Former Vice President, Atiku Abubakar, on his Twitter account wrote, "I am in a state of shock! As we say in Islam: from God, we came, and to Him, we return.
"I am in prayers and will continue in prayers! My everlasting and deepest condolences to the Raymond Dokpesi family.
May God forgive his sins and grant him eternal rest. Ezemo, not on a date like this should you leave us! -AA."
A former federal lawmaker, Sen. Shehu Sani, on Twitter, expressed shock at the news of the death of the media icon.
"I received the shocking news of the demise of High Chief Raymond Dokpesi. He was a detribalised Nigerian and a patriot who has made tremendous contribution to the struggle, restoration and sustenance of democracy in Nigeria.
"He raised the bar in professional broadcasting and was a champion of press freedom. He fought many political battles in the pursuit of justice and freedom. Dokpesi was an institution and his life an inspiration. Life is transient. May his soul rest in Peace. Amin," he said.
Media mogul, Dele Momodu, also shared a condolence message on his Instagram page mourning the death of Dokpesi.
"This is too sad to bear. Our media IROKO is gone… Good night High Chief Dr Raymond Aleogho Dokpesi. May your great soul Rest In Peace," he said.
Nigerian politician, Ben Murray-Bruce, mourning the media icon on his Twitter page said, "Chief Dokpesi left an indelible mark on the world of media and broadcasting.
"It is with a profound sense of sorrow that I learned of the passing of High Chief Raymond Dokpesi, a monumental figure whose influence and contribution to society will never be forgotten.
"Chief Dokpesi left an indelible mark on the world of media and broadcasting, instilling a standard of excellence and professionalism that remains unparalleled. His tireless efforts to foster unity and promote progress will always be remembered and appreciated.
"While we mourn this immense loss, we also celebrate a life of purpose and impact. My deepest condolences to the Dokpesi family, our thoughts and prayers are with you during this incredibly difficult time.
"We hope that you find solace in the knowledge that Chief Dokpesi's legacy will continue to inspire generations to come. May his soul rest in perfect peace."
Nigerian singer, Eedris Abdulkareem, on his Instagram page prayed that God comfort the family and that the soul of Dokpesi rest in peace.
"My condolences to the family of Chief Raymond Dopeso. Wishing you peace, comfort, courage, and lots of love at this time of sorrow. My heart goes out to you at this difficult time.
"I am thinking of you and your family and sending caring thoughts your way, may the lord rest the soul of chief and grant him eternal rest Amen," he said.
A visit to AIT office at Kola, in Alagbado area of Lagos State, revealed a sombre environment.
The security personnel on duty refused visitors into the premises, saying "there are no officials or staff to attend to any interviews but you can come back tomorrow."
2023 Africa's Travel Indaba: Revealing South Africa's Exotic Tourism Potential
By Taiye Olayemi
The 2023 Africa's Travel Indaba is an obvious testament that South Africa has truly recovered from the global disaster of COVID-19 which struck in 2020.
The travel market which held from May 7 to May 17, with the theme "Unlimited Africa", recorded attendance of over 8,000 delegates, 1,000 exhibitors who came to market over 350 products and buyers from 21 nations of the world.
This is quite massive and encouraging, giving assurance that Africans are still taking over the global tourism space.
Patricia De Lille, South Africa's Minister of Tourism, during the expo in excitement said that the world is rediscovering the nation considering its enticing and unparalleled natural beauty and warmth of the people.
De Lille revealed that the domestic overnight trips to South Africa from January to March has exceeded pre-pandemic levels as well as the 2022 levels by 41.0 per cent while overnight domestic spend is also up to 24.4 per cent compared to first quarter of 2022.
She said that domestic holiday trips from January to March were up to 40.5 per cent compared to 2022 to reach 2.4million.
According to her, in the course of these three months, Africa led the way with 1.6 million arrivals, followed by Europe's 387,000 and the America's 104,000 visitors.
She said during the period under review, Zimbabwe maintained its reign as South Africa's top source market, a trend consistent since 2019.
She further revealed that air capacity has risen since 2022, with a 56 per cent increase in the first quarter of 2023 as South Africa reached 1.8 million seats and welcomed about 23 new routes.
"In the first quarter of 2023, foreign direct spend soared to an astounding R25.3billion, marking a 143.9 per cent increase compared to the first quarter of 2022.
"Tourists from Europe contributed the most spend of R10.8 billion, followed by Africa with a collective spend of R9.3 billion.
"Indeed, South Africa's tourism industry has demonstrated remarkable resilience and growth, outshining other popular destinations like China, France, Italy and Brazil," she said.
South Africa has truly positioned itself as a global tourism hub through huge investment in creating luxurious tourism destinations and well maintained to attract tourists.
Other African nations must take cues from the rainbow nation to reposition their tourism industry and take it to an enviable height.
South Africa's Indaba featured adventurous tours to iconic tourist sites within the Northwest and the gold city of Johannesburg.
This was an eye-opener for a lot of tourists as they toured the Magaliesberg mountains, Pilanesberg National Park and Mphebatho Cultural Museum
The 2,400 million-year-old Magaliesberg mountains was explored in a canopy tour that consists 11 platforms, built high within the rock faces of the Kloof and joined by 10 slides up to 140 metres long and 30 metres above the stream below.
Tourists also hiked on the ancient mountain of Magaliesberg in a distance of about 250 metres. The mountain is indeed endowed with beautiful ecology, birds and animals.
At the Pilanesberg National Park, Martin Lesiba, a South African tour guide, gave a brief history of the park and described it as the home for the "Big 5" of Elephants—-Rhinoceros, Lions, Buffaloes and Leopards.
The park in its untamed African landscape, lush-green vegetation, man-made lake and other fauna and floral features can be explored in a 200 kilometre drive.
Lesiba said that the park named after a Tswana Chief, with the name "Pilane", also accommodates various medicinal plants and trees, among which is the buffalo thorn.
"This is the fourth largest park in South Africa, it was originally owned by four of the numerous local tribes in the northwest province.
"We have over 360 bird species and 7, 000 animals in this park," he said.
Also within the Northwest province is the Mphebatho Cultural Museum where the history of the Bakgatla-Ba-Kgafela people of the province was relayed by Keamogetswe Phefo, Acting Manager for the museum.
In adventurous mood, tourists in quad-bikes moved through the Muruleng, Leeto Kgolo villages in the province, observing the eco-tourism potential within the locality.
The South African nightlife experience is another aspect of tourism well groomed. Tourists visited Max's Lifestyle as well as Konka Soweto, known for their exciting atmosphere and eclectic music selection.
Nightlife is a lifestyle adventure, also another aspect of tourism the South Africans cherish.
In what was tagged "Leeto Experience", no fewer than 10 hummer jeeps conveyed tourists from the Inkosi Albert Luthuli International Conference Centre to Umlazi area of Kwazulu-Natal Province.
The tourists immersed themselves in a vibrant nightlife featuring an eclectic mix of music with distinct African flavour.
In a city tour of Johannesburg, the tourists visited the Constitution Hill, Mandela Sanctuary Hotel, Gold Reef City, Nelson Mandela Centre of Memory and more.
Aside putting in place the right infrastructures capable of boosting tourism activities, South Africa is equally endowed with an attractive weather.
Other African nations must also be deliberate in their efforts to boost tourism, this is quite garmane to Africa's  development. (NAN)
Tiv Community Petitions Taraba Gov Over New Chieftaincy Stools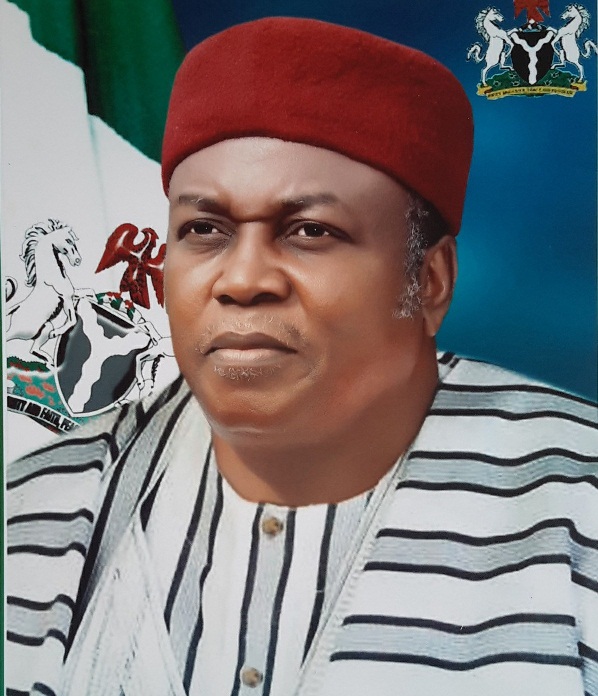 The Tiv Community in Taraba State has petitioned the State Governor, Arc Darius Ishaku over what it described as unfair treatment over the creation of new chieftaincy stools and the appointment of Traditional rulers.
Leaders of the community under the aegis of Ayatutu Cultural and Social Development Initiative(AYACASODI) accused the state government of supression of their rights as they claimed that Traditional Rulers were appointed by Government from other Tribes to preside over predominantly Tiv Communities especially in Takum and Donga LGAs of the state.
The Group spoke at a Press Conference in Jalingo, the State capital at the weekend.
Below is the full text of the press conference:
A TEXT OF A PRESS CONFERENCE BY "AYATUTU CULTURAL AND SOCIAL DEVELOPMENT INITIATIVE (AYACASODI) WORLDWIDE" ON THE CREATION AND APPOINTMENT OF DISTRICT HEADS IN CHANCHANJI CHIEFDOM IN TAKUM LGA, AND WETIBI AND SANGAMBE DISTRICTS IN DONGA LGA, TARABA STATE HELD ON SATURDAY, MAY 20, 2023 AT NUJ PRESS CENTRE, JALINGO
Gentlemen of the press, we call you here today to brief you and indeed the entire world on the grave injustice being meted on our people by His Excellency, Arc.
Darius Dickson Ishaku through the Gara of Chanchanji, Alhaji Tanimu Kumbera, the Gara of Donga HRH Ambassador Sanvala Shimbura, and the Government of Taraba State over the imposition of District Heads on Tiv-dominated areas in Takum and Donga Local Government Areas.
2. Ayatutu Cultural and Social Development Initiative (AYACASODI) Worldwide as an organization, is duly incorporated with Corporate Affairs Commission (CAC) with the sole aim of promoting the culture, peace, unity, development, and social values of the Tiv people worldwide.
3. We are here today to condemn the injustice done to our people in the creation of Chiefdoms and Districts by the Governor Darius Ishaku-led administration and to call on the respective authorities involved to reconsider their decisions and ensure that the right thing is done in the interest of peace and development.
4. As you may be aware, in 2018, Governor Darius Ishaku created and upgraded 54 chiefdoms in Taraba including the creation of Chanchanji Chiefdom which is predominantly Tiv but named after Jukun-Chamba name. We did not protest in public because we had also submitted a proposal for the creation of a Shitile chiefdom with headquarters at Peva.
4. Chanchanji as a village has its small territory with a culture totally different from the Tiv culture who is in the majority. It is also on record that Chanchanji ward which is 98 per cent Tiv with over 38,000 registered voters has barely 2 per cent Jukun-Chamba population.
5. It may interest you to know that since 2018, Governor Ishaku has further created chiefdoms and districts in almost every village and hamlet in Taraba State, but he did not deem it fit to create even one chiefdom for the Tiv people in the entire Taraba State, despite historical records that clearly favour a creation of Tiv Chiefdoms and districts.
6. Apart from the submission of a proposal for the creation of a Shitile Chiefdom in Takum, our people in Donga LGA also submitted a proposal for the upgrade of the already created and gazetted Ugondo district to a Chiefdom with headquarters at Tor-Damisa. A similar proposal for the restoration of the Shitile district was also submitted.
7. It is worthy of note that the Shitile village area was created on the 1st of May 1961 and approved on 6th January, 1962, alongside four other village areas of Ugondo, Gidin Dutse, Gayama, and Suntai.
The Barde administration in 1981 also made use of these units in creating LGAs and districts in the defunct Gongola State.
8. But while we were waiting for the Governor's action on our request, Governor Ishaku suddenly approved the creation and installation of Wetibi district in the place of Shitile district and Samgambe district in the place of the already created and gazetted Ugondo district. This is a clear case of neo-colonialism in the 21st century.
9. The Shitile district with its headquarters at Ananum and Ugondo district now renamed Samgambe are predominantly Tiv with a 99 percent Tiv population.
10. In Takum LGA, just two weeks ago, the Gara of Chanchanji appointed, coronated, and imposed Chamba district heads on the people of Mbajir and Mbatyula clans under the Chanchanji district and the Mberev and Kwan-Mbayongo clans under Tse-Amadu Districts.
11. Gentlemen of the press, it may interest you to know that, over 98 percent of the population of both Chanchanji and Tse-Amadu Districts are predominantly Tiv people. The Chanchanji district is made up of majorly the Mbatyula and Mbajir Clans of Shitile, with few Chamba and Hausa; The Tse-Amadu District is made up of majorly the Mberev and Kwan-Mbayongo clans.
12. In all fairness, what is the justification for the appointment of Chamba people as District Heads of Chanchanji and Tse-Amadu? What does the government of Taraba State, Governor Darius Ishaku, and the Gara of Chanchanji want to achieve by this act? What were the criteria that were used in such appointments?
13. It is instructive to note that Tiv's existence in those communities predates Nigeria's Independence and there are historical and archival documents to back up this fact.
14. It is extremely strange as the Darius Ishaku's administration has abysmally distorted both the pre-colonial and colonial historic records which are visible in national archives. Recall that this same Taraba State Government under Arc. Darius Ishaku had in the past, changed the name of Dan-Anacha in Gassol LGA to Kwararafa and created a Chiefdom, and imposed a non-Tiv person as the Head, whereas the chiefdom is predominantly Tiv People.
15. This injustice and maltreatment of the Tiv people of this area is a joke taken too far. This act of slavery in this 21st century should be totally condemned by all peace-loving and well-meaning individuals. It is clear that the objective behind this act by Governor Ishaku by changing the names of Tiv communities in Taraba and appointments of non-Tiv as traditional heads is to permanently erase Tiv identity, occupy Tiv land, and enslave our people in this 21st century. This cannot happen and we reject it in its entirety.
16. We hereby call on Gov. Darius Ishaku, the Taraba State Government, the Gara of Chanchanji, Alhaji Tanimu Kumbera, and the Gara of Donga HRH Ambassador Sanvala Shimbura to immediately reverse the appointments of the District Heads in Chanchanji, Shitile District (now Wetibi), Ugondo district (now Samgambe) and Dan-Anacha chiefdom (now Kwararafa), and appoint Tiv Sons who are the rightful people to be appointed as District Heads for the sake of peace, equity, justice, and fairness.
17. Our culture and that of Chamba are not the same and we can not be subjected to a foreign culture. Our simplicity should not be taken for cowardice. We can not allow this stand, because we can not afford to bequeath a slavery legacy to our children and the future generation.
18. We call on our people to remain calm and law-abiding as we are sure that Governor Ishaku will reverse these creation and appointments immediately. But if he fails to do so within three days from today, we would be compelled to seek legal redress in a court of law.
19. In conclusion, we humbly call on all peace-loving individuals or groups of people from Taraba State and Nigeria at large, to rise and condemn this neo-colonialism in the 21st century by Governor Darius Ishaku, because injustice to one is injustice to all. 
Signed by: Chief Timothy Baaki(National President)& Comr. David Nyiagee(National Secretary) AYACASODI Worldwide