Minimum Wage: Group Calls for Compromise Between Labour, FG
Some Nurses under the ageis of University Graduates of Nursing Science Association (UGONSA) have called for a compromise between the Federal Government and the Nigeria Labour Congress (NLC) over the new minimum wage.
Speaking through their National Secretary, Mr Goodluck Nshi, they said an amicable resolution of the disagreement would enable workers and government focus on their primary duties of forging the country forward in view of the enormous challenges.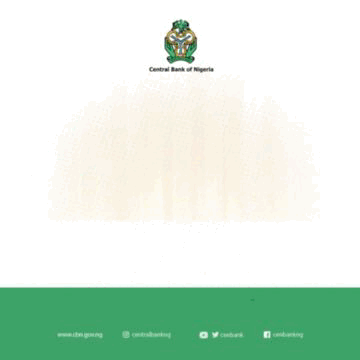 Nshi, who spoke to News Agency of Nigeria (NAN) yesterday in Abakaliki, said they were of the view that though it was good to index minimum wage against cost of living , both the Federal Government and NLC should appreciate the fact that issues on minimum wage and standard of living, were knotty.
They therefore called for a deeper understanding of the factors at play, which is necessary in finding a more encompassing solution to the impasse.
They recalled that in the year 2011 when minimum wage was increased from N7,500 to N18,000, the N18,000 amounted to $112 USD at the then exchange rate of N160 per dollar.
"Today, at the rate of N360 per dollar, the N30, 000 minimum wage amounts to $83 USD.
"Therefore, even with N30, 000 minimum wage, it is understandable that there are still gross marginal wage deficits if wages in 2019 are compared with what they were in the year 2011 in US dollars.
"This notwithstanding, it is also understandable that prices of commodities are higher today than they were in the year 2011.
"On the other hand, the price of crude oil (which is the mainstay of our economy) has dropped from $110 per barrel that it sold in the year 2011, to around $60 per barrel in the year 2019.
"This represents about 45% reduction in government revenue from what it used to be in 2011, when compared to what it is in the current year.
"These factors need to be considered by both Federal Government and the organized labour for the necessary compromise to be made to move the country forward," they said.(NAN)
Federation Account Receives N5trillion in Six Months, Says RMAFC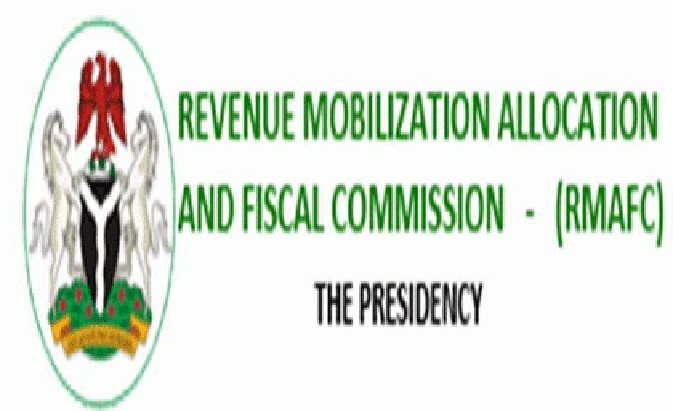 By Tony Obiechina Abuja
The Revenue Mobilisation Allocation And Fiscal Commission (RMAFC) has disclosed that the total sum of N5,244,037,636,561.60 (Five trillion, two hundred and forty four billion, thirty seven million, six hundred and thirty six thousand, five hundred and sixty one Naira, sixty Kobo) has accrued into the Federation Account for the January – June period.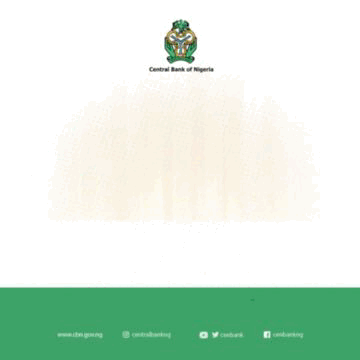 This was captured in the monthly report to the Federation Account Allocation Committee (FAAC) by the Central Bank of Nigeria (CBN), under the caption "CBN Federation Account Component Statement".
In a statement signed by the RMAFC Chairman, Mr.
Mohammed Bello Shehu and distributed to newsmen in Abuja, the Commission reported on the total revenue that accrued into the Federation Account from January ­–June, 2023.
According to Shehu, out of the total gross revenue inflows into the Federation Account, the sum of N627,301,922,426.35 (Six hundred and twenty seven billion, three hundred and one million, nine hundred and twenty two thousand, four hundred and twenty six Naira, thirty five Kobo) was NNPCL JV Petroleum Profit Tax (PPT) due, captured and recorded by the FIRS, but utilized by the NNPCL for other FGN obligations.
From the reports according to the Statement, the Nigerian Upstream Petroleum Regulatory Commission (NUPRC) remitted the sum of N823,512,065,893.15 (Eight hundred and twenty three billion, five hundred and twelve million, sixty five thousand, eight hundred and ninety three Naira, fifteen Kobo) while the Federal Inland Revenue Service (FIRS) made a gross collection of N3,655,894,989,129.28 (Three trillion, six hundred and fifty five billion, eight hundred and ninety four million, nine hundred and eighty nine thousand, one hundred and twenty nine naira, twenty eight kobo) but remitted N3,028,593,066,702.93 (Three trillion, twenty eight billion, five hundred and ninety three million, sixty six thousand, seven hundred and two naira, ninety three kobo) retaining the difference as cost of collection.
The statement further disclosed that the Nigeria Customs Service (NCS) on its part remitted the sum N764,630,581,539.17 (Seven hundred and sixty four billion, six hundred and thirty million, five hundred and eighty one thousand, five hundred and thirty nine Naira, seventeen Kobo).
It, however, added that the Nigerian National Petroleum Company Limited (NNPCL) did not remit any amount into the Federation Account during the period either as profit revenue or other revenues as contained in the Petroleum Industry Act (PIA), 2021 as its revenue performance could not be assessed because neither its revenue target was disclosed nor its revenue remittance to the Federation Account was provided.
Furthermore, the statement added that the sum of N1,490,946,180,918.52 (One trillion, four hundred and ninety billion, nine hundred and forty six million, one hundred and eighty thousand, nine hundred and eighteen Naira, fifty two Kobo was realized as Value Added Tax (VAT), while the sum of N83,024,395,855.89 (Eighty three billion, twenty four million, three hundred and ninety five thousand, eight hundred and fifty five Naira, eighty nine Kobo) was realized from the Electronic Money Transfer Levy (EMTL) from which the sum of N3,320,975,834.23 (Three billion, three hundred and twenty million, nine hundred and seventy five thousand, eight hundred and thirty four Naira, twenty three Kobo) was paid to FIRS as cost of collection.
Additionally, the FIRS received the sum of N82,031,796,937.01 (Eighty two billion, thirty one million, seven hundred and ninety six thousand, nine hundred and thirty seven Naira, One Kobo) and N3,320,975,834.23 (Three billion, three hundred and twenty million, nine hundred and seventy five thousand, eight hundred and thirty four Naira, twenty three Kobo) as cost of collection on PPT/CIT and EMTL collections respectively in the period.
The report revealed that on VAT, the FIRS/NCS together received the sum of N59, 593,164,213.83 (Fifty nine billion, five hundred and ninety three million, one hundred and sixty four thousand, two hundred and thirteen Naira, eighty three Kobo) as cost of collection within the period under review.
Similarly, the report indicated that the sum of N16, 680,990,990.93 (Sixteen billion, six hundred and eighty million, nine hundred and ninety thousand, nine hundred and ninety Naira, Ninety three Kobo) was realized from the solid minerals sector.
The RMAFC Chair further revealed that total collections from VAT netted the sum
of N1,387,328,862,898.16 (One trillion, three hundred and eighty seven billion,
three hundred and twentyeight million, eight hundred and sixty two thousand, eight hundred and ninety eight Naira, sixteen Kobo which was shared to the 3-tiers of government in accordance with the approved VAT sharing formula.
"Furthermore, the sum of N1,117,075,572.57 (One billion, one hundred and seventeen million, seventy five thousand, five hundred and seventy Naira, fifty seven Kobo) was paid in the month of March, 2023 as Consultancy Fee on VAT", it added.
On the statutory allocations to the three tiers of government, Mr. Bello disclosed that the net sum of N3,069,594,889,669.74 (Three trillion, sixty nine billion, five hundred and ninety four million, eight hundred and eighty nine thousand, six hundred and sixty nine Naira, seventy four Kobo was shared to the 3-tiers of government in the period January to June, 2023.
In the area of payment of cost of collection to Revenue Generating Agencies (RGAs) from the Federation Account component, the statement revealed that the NCS received the sum of N53,524,140,707.73 (Fifty three billion, five hundred and twenty four million, one hundred and forty thousand, seven hundred and seven Naira, seventy three Kobo) while the NUPRC received the sum of N33,961,852,403.53 (Thirty three billion, nine hundred and sixty one million, eight hundred and fifty two thousand, four hundred and three Naira, fifty three Kobo) within the period under review.
In the same vein, the statement added that the sum of N48,105,698,218.35 (Forty eight billion, one hundred and five million, six hundred and ninety eight thousand, two hundred and eighteen Naira, thirty five Kobo) was paid to the Nigerian Midstream and Downstream Petroleum Regulatory Authority (NMDPRA). "This money was collected by NUPRC as penalty on gas flared. Revenues on gas flared penalty used to be Federation Account revenues before the PIA, 2021 which provided that such revenues should be paid 100% to the NMDPRA".
In a similar development, the RMAFC Chair described the statutory deductions which constituted 32.27% of the total gross inflow into the Federation Account in the six month period as superfluous and constitute a drain on the Federation Account.
Shehu also disclosed that the sum of N1,692,591,243,111.06 (One trillion six hundred and ninety two billion five hundred and ninety one million two hundred and forty three thousand one hundred and eleven Naira six Kobo was deducted at source by the OAGF as approved statutory deductions; with a further deduction of the sum of N70,000,000,000 (Seventy billion Naira) by the FIRS under the name of FIRS Priority Projects in the second quarter.
The Chairman observed that the Nigerian economy at the moment required some pragmatic measures to enhance distributable revenues for the three tiers of government for the overall development and growth of the country.
According to the statement, the Commission made far reaching recommendations on the operations and management of the Federation Account with particular reference to: Payment of cost of collection to RGAs which should be tied to revenue performance where each RGA should receive cost of collection commensurate to the revenue generated against its revenue target in the Appropriation Act; the need for the government to review the payment of 100% (less cost of collection) revenue realized from gas flared penalty to the NMDPRA as Gas flared penalty was hitherto a Federation Account revenue component taken over by the PIA, 2021.
Other recommendations include the need to review, holistically, all legislations with
respect to statutory deductions to allow for increase in the amount to be shared
among the 3-tiers of government; Greater emphasis on the Solid Minerals sector to
improve revenue generation therefrom and further achieve economic diversification.
No further deduction should be made by FIRS in the name of 'priority projects' to
avoid a repeat of the situation under NNPC where large chunk of funds were
deducted as first line charge under similar name, i.e. 'NNPC priority projects'; and
All accruals due on 13% Derivation should be deducted as at when due to avoid
refunds in future.
"This is to guarantee accountability, probity and transparency in the management of
the Federation Accounts and disbursements to the 3-tiers of government".
To this end, the Commission also recommend that all NNPCL JV PPT should be paid to the Federation Account through FIRS, i.e. such taxes should not be retained by the company in the name of financing FGN priority projects; and NNPCL should be made to remit promptly all revenues due to the Federation Account as at when due in compliance with the provisions of the PIA, 2021.
The Chairman reiterated the commitment of the Revenue Mobilization Allocation
and Fiscal Commission in ensuring the elimination of opacity in the management of the country's Commonwealth and promoting prudence, transparency and accountability in line with the new administration's Renewed Hope Agenda, which promises a new era for economic growth and development.
Reps Quiz NPA Over Sale of 16 Vessels at N156m. Others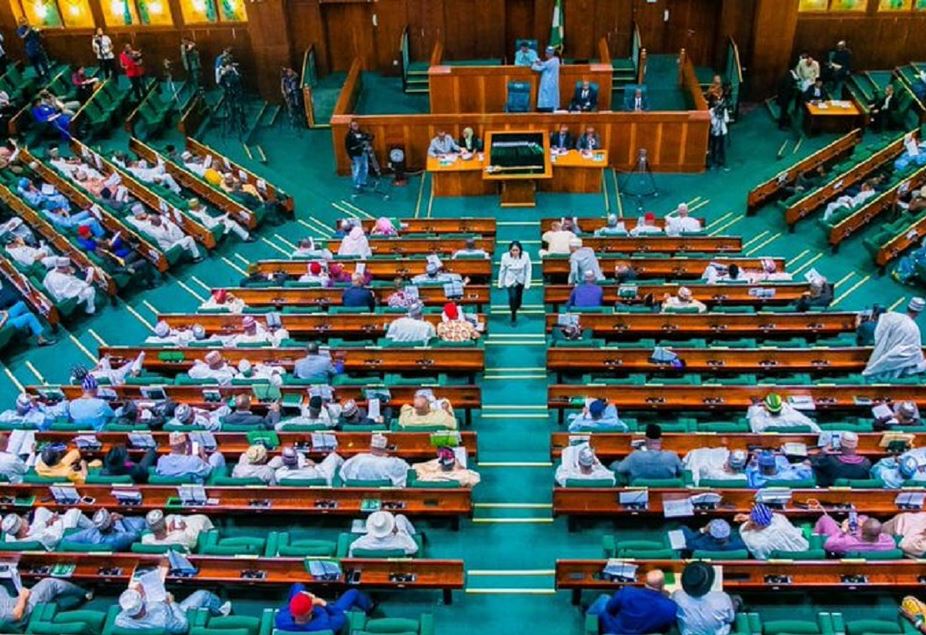 An ad-hoc committee of the House of Representatives is quizzing the Nigeria Ports Authority (NPA) over the sale of 16 vessels for N156.24 million in 2019.
Among the vessels were ML Pategi sold at N3.2 million; ML Misau sold at N1.06 million; PB Kabba sold at N5.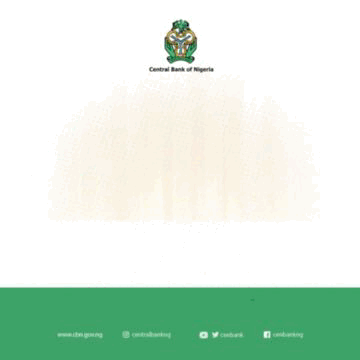 4 million; SPB 3 sold at N54,000; and PC Shelleng sold at N48,000.
Documents before the committee also showed that NPA sold exotic vehicles like Ranger Pick-Up, Toyota Coaster Buses, Toyota Corolla cars, Toyota Hiace buses, Toyota Camry Salon Cars, among others at cheap prices
The documents equally indicated that NPA sold 45 million other items at the Apapa Port, Lagos in 2022 at N1 each, thereby collecting N45 million after the sales.
The property was sold through an invoice dated Aug. 9, 2022.
The NPA also sold 10,800,700 other items at its Apapa Dockyard in 2021 also at the rate of N1 each, netting N10.800 million in the process.
The documents further showed that NPA sold 20 million scrap metals at the Kirikiri Terminal II, Apapa, at N1 each, thereby netting N20 million also.
Prof Julius Ihonvbere, chairman of the committee adjourned sitting on Wednesday to Sept. 25 to enable NPA officials to prepare answers to questions posed at them.
The officials were directed to bring along with them list of properties slated for auctioning and evaluation reports on the adjourned date.
Ihonvbere said the NPA officials should also present the committee with the names of registered property valuers involved in the transactions.
The officials were also directed to present the valuers' reports and government approval for the sale of the property from the office of Bureau of Public Procurement.
The officials were also directed to present Certificates of No Objection to the sales by appropriate government agencies and evidence of remittances of accrued revenue into Federal Government's coffers.
Ihonvbere also told the NPA officials to present bidding procedures, newspaper publications, selection and every other document that could assist the committee in its investigation.
The committee's job is to unravel the extent of illegal auctioning of public property, non-remittance of revenue realised into the Consolidated Revenue Fund of the Federal Gove Rep. mourns Rivers lawmaker
Enhancing The Nigeria Customs Service Through Partnerships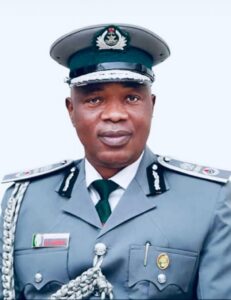 By Mark Longyen
Analysts believe that the Nigeria Customs Service (NCS) is strategic to not only achieving the nation's economic development but also to ensuring national security.
That explains why many stakeholders argue that the Service can be radically enhanced through collaborative engagements and international partnerships.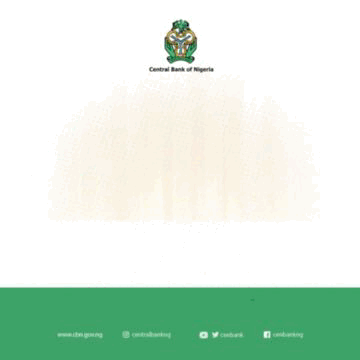 The NCS is tasked with three core mandates, which are: robust revenue generation, suppressing smuggling and trade facilitation.
Going forward, they say, these core mandates can be optimally achieved through deliberate, revolutionary, collaborative engagements with stakeholders, home and abroad, besides leveraging the deployment of cutting-edge technology.
Some solicit stepping up the Service's operations by drastically deepening its existing partnerships with local stakeholders and partners, such as security agencies, government agencies (MDAs), border communities, anti-corruption agencies and the media.
They are of the view that prioritising domestic collaborations and deepening partnerships with international organisations using cutting-edge technologies are critical transformative initiatives that would enhance effectiveness and overall service delivery of the NCS.
Adewale Adeniyi, Ag. Comptroller-General of Customs (CGC), on assumption of office, captured this in his inaugural speech, titled: 'Embracing a New Era of Excellence'.
This, he intends to achieve by engaging with stakeholders, who will be treated as partners, and adopting technology to streamline processes and revolutionise revenue generation.
"As we embark on this new journey, we recognise the need for collaborations and partnerships.
"We value the relationships we have built with our partner government agencies and the private sector. These collaborations have been vital to our adoption of technology as a tool to streamline processes and enhance revenue generation.
"We will strengthen these partnerships and engage with stakeholders through revitalized platforms.
"By promoting dialogue, we can resolve disputes and advance mutually beneficial solutions that lead to more efficient and effective service'', he said.
According to him, NCS will continue to treat its esteemed stakeholders as partners, who have a stake in their success.
"It is crucial for us to recognize the modern realities and challenges to Customs operations. In today's interconnected and technologically advanced world, we face emerging threats that require our utmost attention.
"E-commerce, global supply chains, and transnational criminal networks pose challenges to our role as custodians of trade facilitation and enforcement", he said.
Adeniyi said NCS will adapt to changing landscapes, leverage emerging technologies, intelligence-led operations, and effective risk management strategies.
He added that collaboration with international partners, local law enforcement agencies and other countries' customs administrations are critical to combating illicit trade and securing Nigeria's national interests.
Corroborating Adeniyi's commitment and determination to change the narrative at the Customs, Abdullahi Maiwada, a Chief Superintendent of Customs, and NCS spokesman, says Adeniyi is imbued with the requisite pedigree to change the Service.
Maiwada assured that under Adeniyi's leadership, NCS will be on an "exciting journey" towards enhanced efficiency and unlocked potential.
"Through international collaborations, engagements with the World Customs Organization (WCO), exploration of AI-driven solutions, and strategic discussions, the NCS is pioneering innovative projects that will shape the future of Customs practice in Nigeria.
"The Acting CG has engaged in topical discussions within the global Customs community, advocating for the exploration of AI-driven solutions, including Generative Artificial Intelligence (AI) solutions like ChatGPT and advanced geo-spatial intelligence approaches such as GEOINT.
"The NCS has already established a GEOINT unit, leveraging geospatial data, mapping techniques, and satellite imagery to gain valuable insights for customs operations'', he said.
Maiwada said Adeniyi's engagements with strategic partners are already getting support for the establishment of a Customs Laboratory, which is a significant milestone in enhancing Customs operations and trade facilitation.
Some of the partners are World Customs Organization, WCO, Japan International Cooperation Agency (JICA) and Japan Customs Administration (JCA),World Trade Organization (WTO), UN Conference on Trade and Development (UNCTAD), UN Office on Drugs and Crime (UNODC), World Bank, and IMF
"Amid the current landscape of evolving global trade dynamics, the NCS laboratory will provide comprehensive solutions to address challenges, such as counterfeit goods, smuggling, and non-compliant imports, thereby bolstering revenue generation and ensuring the protection of public health and safety.
"With its advanced analytical capabilities, the laboratory is expected to deliver precise identification, verification and classification of goods.
"This would enable efficient enforcement measures and informed decision-making towards achieving seamless customs operations, trade competitiveness and national economic growth in line with the vision of the President Bola Tinubu-led administration," he said.
Joshua Eze, a stakeholder, for instance, recalls that prior to his elevation, Adeniyi won the exemplary CGC Award for his unprecedented seizing of $8,065,612 million cash at the Murtala Mohammed International Airport, Lagos, in January 2020.
According to him, the new dispensation entails striking a delicate balance between trade facilitation and revenue collection.
He said it offers an opportunity to redefine priorities through collaborative engagements and cutting-edge technology to steer the organization towards the path of efficiency, transparency, and modernisation.
"The new Nigeria Customs Service envisioned by the new helmsman needs collaboration and stakeholder engagement.
"Therefore, the new Comptroller-General must actively engage and collaborate with other government agencies, the private sector, international organisations, and regional trade bodies.
"It is expected that CGC Adeniyi will recognise the need to re-balance the priorities of the NCS, placing emphasis on trade facilitation alongside revenue generation.
"He should focus on optimising Customs processes, embracing technology, and streamlining procedures to facilitate legitimate trade flows, while revenue collection remains crucial," he said.
Leonard Ogamba, President of Shippers' Association, Lagos, blamed wrong policies over the years for trade facilitation challenges in the country.
He therefore argued that the success of NCS under Adeniyi would depend largely on whether or not the new Customs boss would do things differently.
He urged the new Customs boss and the entire NCS management to collaborate with domestic and international partners, and operate within the confines of domesticated international conventions.
Frank Ogunojemite, President, Africa Association of Professional Freight Forwarders and Logistics in Nigeria, (APFFLON), describes Adeniyi's appointment as a "rebirth" of the NCS.
He identified modernisation as key to achieving trade facilitation, and agrees with other observers on the need for constructive engagements and collaborations with local and international partners towards attaining a robust Customs Service.
"The modernisation of Customs is very important as this is one of the several factors that will increase trade facilitation, and until we get those things right, we will still not be able to take our place in the comity of maritime nations," he said.
Ogunojemite also advised that NCS under Adeniyi should engage domestic and foreign stakeholders, such as customs brokers and stakeholders, professional bodies and leaders of thought in the Service's operations.
Similarly, collaborations and engagements with stakeholders by the NCS under the new dispensation is mandatory for it to attain optimal operational success.
This is the position canvassed by Dr Kayode Farinto, Acting President, Association of Nigerian Licensed Customs (ANLCA.
He said that Adeniyi, being a career officer, must ensure that he is always accessible and regularly engages critical stakeholders in line with the WCO 2013 Handbook.
The document mandates every Customs formation to collaborate with Customs brokers and stakeholders.
Yusuf Malanta, a former Comptroller, Apapa Area Command, NCS, explains that collaboration with other MDAs plays a great role in the high revenue haul.
He, therefore, underscores the role of interagency collaboration in boosting revenue generation, particularly against the backdrop of an unprecedented revenue generation of over N1 trillion by the Command under him in 2022.
Interestingly, the CGC is getting positive feedback from leading stakeholders.
The Accountant General of the Federation, Dr Oluwatoyin Madein, expressed her readiness to collaborate with NCS to increase revenue generation, when the CGC visited her recently.
Madein pledged to collaborate with the NCS and other federal government revenue generating MDAs, by establishing a robust working relationship with them.
The new Customs boss also recognises the place of border communities in the efficiency of the Service.
"One fair commitment I will like to give to you is that we will do better in recruitment from people in border communities because we believe that they are stakeholders.
"Customs-border community relationship is stronger when you know that you have your sons and daughters in the NCS.
"We are also not unmindful that where we have this kind of critical operations, we should also be talking about the kind of corporate social responsibility programmes that we are going to be doing," Adeniyi said during a visit to border communities.
In line with its commitment to collaborative engagements to enhance its operations for effective service delivery, the NCS has also identified the media as an indispensable partner in progress by seeking collaboration with the Nigeria Union of Journalists, NUJ.
The CGC, who made the pledge at a recent award ceremony of the NUJ in Lagos, explained that such a partnership was necessary because the media informs and educates the public on Customs' operations.
"The Service requires the support and guidance of the media to consolidate the progress made in trade facilitation and revenue collection aspects of its mandate.
"Smuggling activities, for instance, can be curtailed to a large extent through partnership with the media," he said.
As Adeniyi marks his first 100 days in office, stakeholders are of the view that NCS should scale up its local inter-agency collaborative engagements and international partnerships leveraging technologies to achieve its core mandates. (NANFeatures)