Multiple Accidents Claim Two, Injured Nine on Lagos-Ibadan expressway
The Ogun Command of the Federal Road Safety Corps (FRSC), has disclosed that two persons died while nine others sustained various degrees of injury after a multiple accident along Isara area, Lagos-Ibadan expressway.
State's Sector Commandant of the Corp, Mr Clement Oladele, said this while speaking with the News Agency of Nigeria (NAN) in Ota, on Sunday.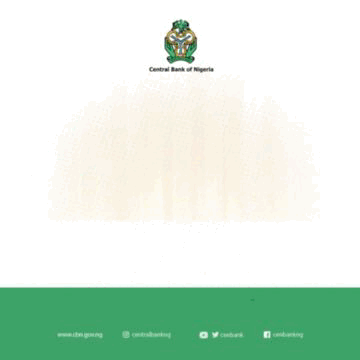 Oladele said that the accident happened at about 8.
30 am yesterday, adding that it involved a truck and six other vehicles along Isara area, Lagos-Ibadan expressway.
He explained that the six vehicles rammed into a truck belonging to Buildwell Company that got stuck at Straigate Isara area, while trying to enter the company.
Oladele listed the vehicles involved to include- Toyota bus with registration number XR516KG, Toyota bus with registration number KUJ 186 XB, Nissan Truck with registration number KJA 785XN, Toyota car with registration number LSD 435 FK, Kia car with registration number LND 866 BA and Layland Truck with registration number KUJ 345 XB.
The FRSC boss attributed the accident to wrongful overtaking and excessive speed.
The sector commandant said that 35 persons were involved, while two persons died and nine others sustained various degrees of injury.
"The corpses of victims were deposited at FOS morgue, Ipara, Ogun, while the survivors are receiving intensive treatment at to Victory Hospital, Ogere, Ogun," he said.
Oladele said that the obstruction had been cleared by FRSC personnel with support from sister agencies to ease the free flow of traffic in the area.
The sector commander, however advised motorists to be cautious and adhere to 50 km per hours rule while plying construction zones.
He further advised passengers to caution their drivers and those not adhering to the above rule, should be promptly reported to the FRSC through its toll free number 122.
Release of Chicago Documents Stirs Uproar, Stereotypes, Sarcasm
By Ben Atonko, Abuja
The release of documents by the Chicago State University (CSU) to clear doubts on President Bola Tinubu's certificates on Monday has caused huge public uproar in Nigeria.
Lawyers and social media users are particularly agog with different views.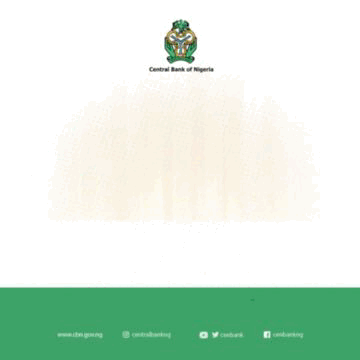 While some call it a disgrace to President Tinubu, some say it is a dashed hope for the presidential candidate of the Peoples Democratic Party (PDP), Atiku Abubakar.
The documents contained Tinubu's admission records, and a letter dated 27 June 2022 confirming that he attended the university from August 1977 to June 1979 majoring in Accounting.
The letter said Tinubu was awarded Bachelor of Science in Business Administration with Honours on 22 June 1979. CSU released the school documents to Abubakar.
In his reaction, a Senior Advocate of Nigeria (SAN), Wahab Shittu said Abubakar's case against President Tinubu in the February 25 election may have collapsed completely.
Shittu is of opinion that the release of Tinubu's educational results as ordered by Justice Nancy Maldonado of the Northern District of Illinois Court, USA, does not alter the likely outcome of the case.
A subpoena was issued after a federal judge in the United States ordered the university to turn over records pertaining to Tinubu's time there in the late 1970s.
Tinubu has been accused by Abubakar of falsifying his academic credentials.
Abubakar alleges in court that the documents showing that Tinubu graduated from CSU in 1979 are not authentic and that is grounds to nullify Tinubu's election victory.
His application sought four categories of documents from CSU, which confirmed Tinubu's graduation in 1979 with a bachelor's degree in Business Administration.
Following the release of the documents, Shittu said aside from the fact that CSU exists, there is proof that President Tinubu attended the institution, stressing that his claim is not a fabrication.
He said, "The constitutional requirements for qualification to aspire for the presidency is at least school certificate level or its equivalent. The three diplomas issued by the university satisfy this requirement."
He noted that the university has not denied issuing the certificate issued to the president in 1979 adding that "the school merely says it does not keep duplicate copies of issued certificates.
Similarly, a former Minister of Aviation, Osita Chidoka in an essay entitled "The US Court Proceedings on Order Directing Discovery from Chicago State University: A National Embarrassment" maintained that however the certificate matter ends, Nigeria has been disgraced.
Chidoka is a staunch member of PDP.
He wrote, "The decision of the District Court and the whole proceedings is not a moment of triumphalism but a sober moment of introspection. It is a moment when as a nation we ask ourselves:
"What are our national values? Who or which institution should have ordered the full investigation of the questionable certificate?
"If the certificate is not forged, the president should conduct a wide-ranging reorganisation of our national security system for failure to save the country from this needless embarrassment and reputational damage.
"If and that is a big if, the certificate is forged, President Tinubu should resign immediately. It is not a legal matter but a national honour and moral issue.
"If he does not, the National Assembly should do the needful to restore our dignity as a people. I also expect the Supreme Court to rise to the occasion and restore order to our electoral process.
"On either count, the National Assembly should start a constitutional amendment process to end all election judicial challenges before the assumption of office of all elected persons at all levels.
"The bold challenge of President Tinubu by HE Abubakar Atiku in the US is the most prominent sign of state failure.
"It is depressing but maybe it is an inflection point to alter the character of the Nigerian state to live up to the words of the second stanza of our old national anthem."
Social media users also take opposing position, espousing that which suits their narration.
X formerly Twitter and Facebook have been buzzling since. Users lace their comments with stereotypes, sarcasm and abuses.
US House Removes McCarthy as Speaker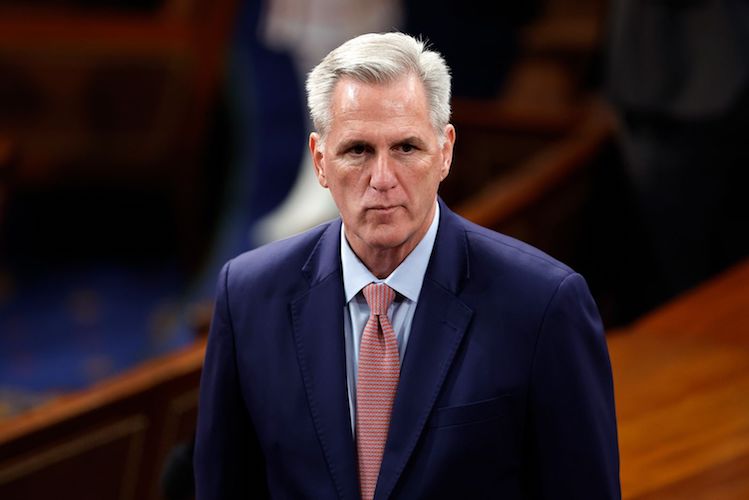 For the first time in U.S. history, U.S. lawmakers voted Tuesday to remove the Speaker of the U.S. House of Representatives from power.
Republican Kevin McCarthy was removed from his position as speaker in a 216-210 vote triggered by a rare challenge from his own party.
Republican Representative Matt Gaetz filed a motion late Monday to force a vote on removing McCarthy, expressing frustration in McCarthy's leadership after McCarthy failed to pass a government funding bill last week with conservative spending priorities.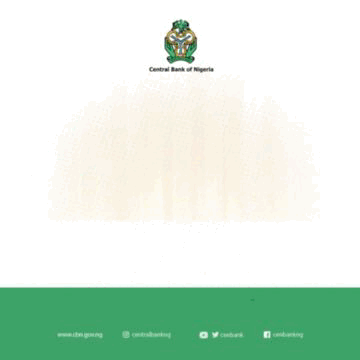 The slim Republican majority in the House meant that Gaetz needed only a handful of Republicans to vote along with Democrats to oust McCarthy.
The majority of Republicans voted to keep McCarthy in leadership.
"Think long and hard before you plunge us into chaos because that's where we're headed if we vacate the speakership," Representative Tom Cole warned fellow Republicans on the House floor Tuesday.
Gaetz responded during debate on the House floor, saying, "I don't think voting against Kevin McCarthy is chaos. I think $33 trillion in debt is chaos. I think that facing a $2.2 trillion-dollar annual deficit is chaos. I think that not passing single-subject spending bills is chaos."
Some Republicans have also expressed frustration over a deal McCarthy made with President Joe Biden earlier this year to cap spending levels in return for raising the debt ceiling.
"Many of us had begged the speaker, pleaded with the speaker repeatedly to utilize the debt ceiling to leverage spending cuts and reforms. Instead, he negotiated an unlimited increase to the debt ceiling," Republican Representative Bob Good said on the House floor Tuesday, urging members to remove McCarthy.
Before Tuesday, no speaker of the House had ever been removed from the post.
"If I counted how many times someone wanted to knock me out, I would have been gone a long time ago," McCarthy told reporters earlier Tuesday morning.
As in the recent negotiations on averting a federal government shutdown, the slim Republican majority in the House meant that Democrats had the numbers to influence the vote on McCarthy.
In a Dear Colleague letter to Democrats Tuesday morning, Democratic Leader Hakeem Jeffries urged his caucus to vote to remove McCarthy from the speakership.
"House Democrats remain willing to find common ground on an enlightened path forward. Unfortunately, our extreme Republican colleagues have shown no willingness to do the same. It is now the responsibility of the GOP members to end the House Republican Civil War," Jeffries said in the letter.
A vote to remove McCarthy required a simple majority in the 435-member House of Representatives. Republicans control the chamber with a 221-212 majority over opposition Democrats.
McCarthy spoke with Jeffries Monday night. McCarthy said he told Jeffries, "You guys do whatever you need to do. I get politics. I understand where people are. I truly believe, though, in the institution of the House at the end of the day — if you throw a speaker out that has 99% of their conference, that kept government open and paid the troops, I think we're in a really bad place for how we're going to run Congress."
The challenge from Gaetz came days after McCarthy relied on votes from a Democratic bloc to pass a short-term funding measure and avoid a shutdown.
McCarthy became House speaker in January after repeated rounds of voting that saw Gaetz and other Republicans oppose his candidacy. One concession that led to McCarthy's ultimate election was agreeing to allow any single member to call for a vote to oust the speaker. (VOA News)
NLC, TUC commend Gov. Sani for inclusion, assures of fair palliative distribution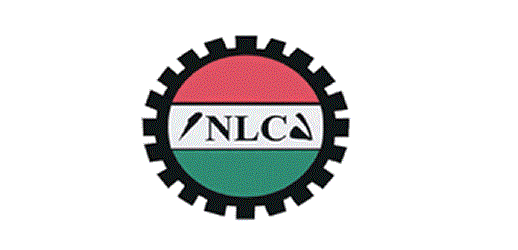 The Nigeria Labour Congress (NLC) and Trade Union Congress (TUC) have commended Gov. Uba Sani of Kaduna state for his pro-people policies and determination to ensure fair distribution of palliatives to the people of the state.
The Chairman of NLC, Kaduna state chapter, Ayuba Suleman, and his TUC counterpart, Abdullahi Alhassan Danfulani, who led other labour and trade union representatives, made the commendations during the flag off of Palliative Distribution in Dankande, Igabi local government area (LGA).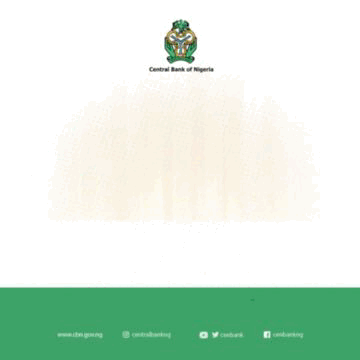 The event was organized to commence the first phase of the Kaduna state government palliative distribution of 50kg bags of rice to 210,000 vulnerable households across the 23 LGAs of Kaduna state.
Speaking at the event, the NLC Chairman appreciated the Sani administration for its commitment and inclusion of key stakeholders in the formulation of the Kaduna State Government Palliative Distribution Committee, describing it as an evidence of open governance system.
"We have all witnessed today that the palliatives are very much available. We have been with the KDSG Palliative Committee from the beginning.
"The recommendations we made regarding the modalities for distribution of the palliative have been adopted by the Kaduna State Government with our involvement, consent and understanding.
"We lauded Gov. Sani's government for inclusion as key stakeholders such as Labour Groups, People Living With Disabilities, market women, JNI and CAN are all members of the Palliative Distribution Committee and even at the Local Government Distribution level, these critical stakeholders are also involved," he said.
He pledged that the palliatives will get to the most vulnerable.
On his part, the TUC Chairman, Abdullahi Alhassan Danfulani, also applauded the governor for including all groups in the decision-making process, stating that Gov. Sani has workers and vulnerable groups at the forefront of key policies and programmes.
"We appreciate the governor for his commitment, because since the beginning of his administration, "he has carried us along, we have worked together closely.
"We also appreciate the Deputy Governor, Dr Hadiza Balarabe, who is also the Chair of the Committee, for her diligence in carrying out the tedious work of making sure that logistics are in place for a successful rollout.
"On our part, we will make sure that our team members follow every distribution truck till they get to their targeted destinations," he said.
Earlier in his remarks, Gov. Sani said this is the first phase of the three-phase palliatives distribution plan, where 50kg bags of rice will be distributed to identified households.
The Governor added that the Police and the Department of State Service (DSS) are leading security arrangements to ensure the uninterrupted delivery of the palliatives.
He also called on the people of the State to give their maximum support and cooperation to the Palliatives Distribution Committee to ensure a hitch-free exercise.