Mystery Fire Guts NNPC Ibadan Depot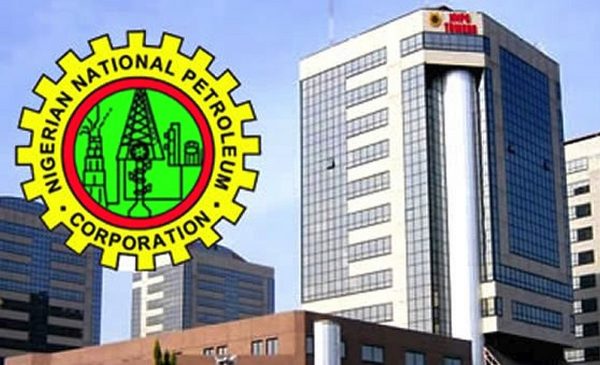 From Dele Ogunyemi, Ibadan
Mystery fire  gutted the Apata, Ibadan depot of the Nigeria National Petroleum Corporation (NNPC) on Wednesday.
The incident occurred at the loading section of the depot, according to eye witness accounts.
Sources hinted that one of the tankers on loading point caught fire and spread to other parts of the lapsing terminal.

No fewer than four fuel tankers were razed as the disaster loomed.
It took the internal fire service, workers and the effort of both the Fire service and the state arm of the same agency to put out the fire.

As at the time of filing this report, there has been no official statement as men of the State Fire Service were battling hard to put off the fire.

The development caused traffic gridlock on the ever busy Apata-Abeokuta Road.
It will be recalled that the
immediate past GMD of NNPC, Maikanti Baru, visited the Ibadan Depot in 2017 to recommission it for loading of petroleum products two years after the Depot suspended operations due to vandalization of pipelines from Mosinmi to Ibadan as well as breakdown of facilities at the Depot.
The reopening of the depot was part of the turn-around maintenance of the government to ease fuel loading and distribution.
The then NNPC GMD said that President Muhammadu Buhari was concerned about the ease of fuel distribution and supply to every part of the company, which he said informed his commitment to upgrading of storage facilities across the country.
Baru remarked then that the reopening of the depot would ease the stress of transporting fuel from Lagos to Ibadan.
NNPC has 1.8bn Litres of Petrol in Stock – Spokesman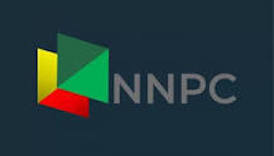 The Nigerian National Petroleum Company Ltd., (NNPC Ltd.) says it has 1.805 billion litres of petrol in stock.
Its spokesman, Malam Garbadeen Muhammad, stated in Abuja on Monday that the volume of petrol in stock would last for 30 days.
He explained that 805.35 million litres of the product were in depots nationwide, while one billion litres were still inside vessels.

He added that in its efforts to ensure steady supply NNPC Ltd.
placed a robust plan for the supply of petrol from mid-February to March 2023.
"An additional petrol supply of 884 million litres is also expected by Feb.
28.
"For March 2023, a total of 2.3 billion litres of petrol is expected, while about 2.
5 billion litres, equivalent to 42 days sufficiency, will be the closing stock for the month,'' Muhammad stated. (NAN)
Troops Recover 300,000 Litres Crude, Arrest 40 Suspects in Two Weeks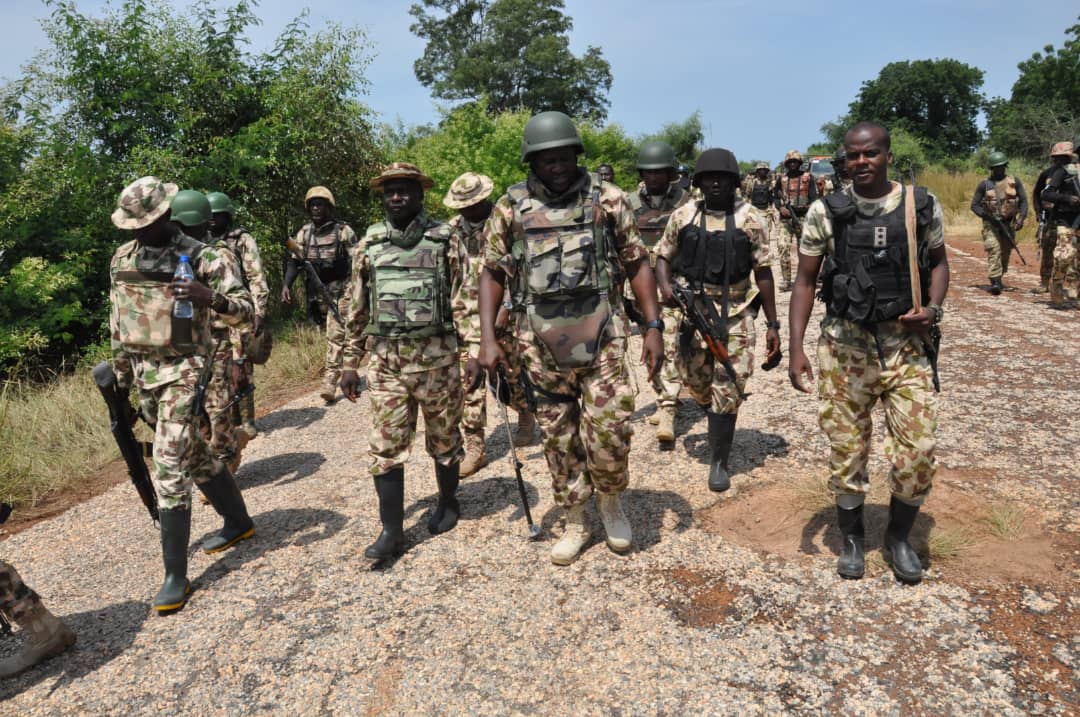 By Gom Mirian, Abuja
The military troops deployed to war against oil theft, illegal refineries among other criminal activities in the Niger Delta region have recovered about 300,000 liters of crude oil and arrested 40 oil thieves in two weeks.
Director of Defence Media Operations, Musa Danmadami, disclosed this at the bi-weekly news conference on the operations of armed forces Thursday in Abuja.

Danmadamini said the troops also recovered 71 thousand liters of Automotive Gas Oil during the period.
He said 13 vehicles, 33 wooden boats, three-speed boats, one tug boat, one barge, and three pumping machines were recovered.
He added that troops had dismantled 39 illegal refining sites, 103 storage tanks, 48 cooking ovens, and 27 dugout pit laden with illegally refined products amongst other equipment.
"On the 12th of January, troops responded to a distress call from local vigilante about some suspected cultists with weapons at Bodo in Gokana LGA of River State.
"One AK 47 rifle, one G3 rifle, 21 rounds of 7.62 mm Special ammo and 17 rounds of 7.62 mm NATO ammo as well as two extra AK 47 magazines were recovered," he said.
In the South-east zone, Danmadami said a combined team of troops and other security agencies acting on credible intelligence eliminated six terrorists, and arrested 24 others, while 16 civilians held hostage were rescued during a raid operation.
He said the operation was carried out on IPOB and its Eastern Security Network (ESN) camps at Ugwoba town in Oji River Local Government Area in Enugu State, Mbosi village in Ihiala Local Government Area of Anambra State, Ebonyi and Imo States geared towards restoring peace and normalcy to the region.
"Two AK47 rifles, nine pump action rifles, one double barrel gun, 33 rounds of 7.62mm special, four locally made hand grenades, 17 live cartridges, four IEDs, four locally made explosive pipes, eight cartridges, one locally made grenade, one barrel gun, 25 rounds of 9mm ammo, four cutlasses, one axe, one vehicle, five mobile phones and the sum of N16, 000.00 only were recovered from the camp.
"On the 15th of January 2023, following credible intelligence troops raided suspected criminals hideouts at Ugwoba town in Oji River Local Government Area in Enugu State and Mbosi village in Ihiala Local Government Area of Anambra State and arrested 10 suspected Indigenous People of Biafra/Eastern Security Network members including a high profile sponsor of Indigenous People of Biafra/Eastern Security Network criminals."
Buhari Constitutes 14-Member Committee to Tackle Petroleum Products Supply, Distribution Challenges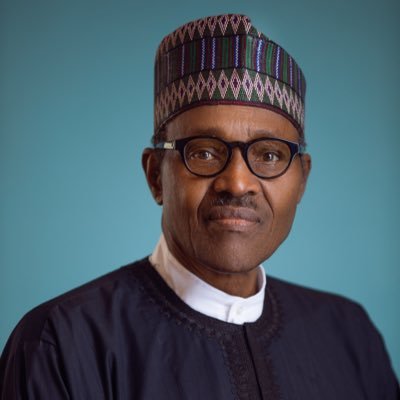 President Muhammadu Buhari has approved the constitution of a 14-man Steering Committee on Petroleum Products Supply and Distribution management to find lasting solution to disruptions in the supply and distribution of petroleum products.
The Steering Committee, which will be chaired by Buhari, has the Minister of State for Petroleum Resource Chief Timipre Sylva as Alternate Chairman.

Sylva, in a statement by his Senior Adviser (Media and Communications), Horatius Egua said the committee would among other things ensure transparent and efficient supply and distribution of petroleum products across the country.
To further ensure sanity in the supply and distribution across the value chain, Sylva directed the Nigerian Midstream and Downstream Petroleum Regulatory Authority (NMDPRA) to ensure strict compliance with the government approved ex-depot and retail prices for PMS.
The minister also directed the NMDPRA to ensure that NNPC Limited, which is the supplier of last resort meets the domestic supply obligation of PMS and other petroleum products in the country.
He further directed that the interests of the ordinary Nigerian is protected from price exploitation on other deregulated products such as Automative Gas Oil (AGO), Dual Purpose Kerosene (DPK) and Liquified Petroleum Gas (LPG).
"The Federal Government will not allow misguided elements to bring untold hardship upon the citizenry and attempt to discredit government's efforts in consolidating the gains made thus far in the oil and gas sector of the economy," he said.
Other terms of reference are to ensure national strategic stock management, visibility on the NNPC Limited refineries rehabilitation programme and ensure end-end tracking of petroleum products, especial PMS to ascertain daily national consumption and eliminate smuggling.
Members of the committee also include Minister of Finance, Permanent Secretary, Ministry of Petroleum Resources, National Economic Adviser to the President and Director-General, Department of State Services (DSS).
Others are Comptroller-General, Nigerian Customs Service (NCS), Chairman, Economic and Financial Crimes Commission Member (EFCC), and Commandant-General, Nigerian Security and Civil Defence Corps (NSCDC)
The Steering Committee members also include Authority Chief Executive NMDPRA, Governor, Central Bank of Nigeria, G r o u p Chief Executive Officer, NNPC Limited, Special Advisor (Special Duties) to the HMSPR while the Technical Advisor (Midstream) to the HMSPR will serve as Secretary.
PMS approved ex depot price is N148.17 per litre as at 2022 while NNPC retail stations dispense at N179, other filling stations dispense between N180 and N184.