Naira Slides to N589/$1 at Parallel Market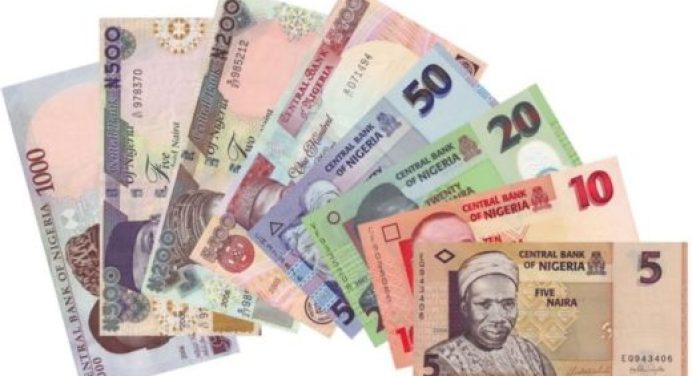 Nigeria's naira, yesterday, dropped to N589 against the dollar at the parallel market.The figure represents N1 or 0.2 per cent depreciation compared to the N588 it traded last two weeks.
Currency traders known as Bureaux De Change operators (BDCs) told TheCable that the forex liquidity crisis still persists in the market despite low demands.
The traders said demand for the greenback was low on Wednesday.

"People have not really resumed. It may be because of the holiday. Most of the shops are locked. People are not buying, the demand is low, but dollar is now scarce," Alhaji Musa said. A parallel market (street market) is characterised by noncompliant behaviour with an institutional set of rules.
The Central Bank of Nigeria (CBN) has often maintained that the parallel market is not the true reflection of the naira. At the official market, the local currency closed at N419 per dollar at the end of the last trading day (Friday, April 29), according to FMDQ OTC Securities Exchange, a platform that oversees foreign-exchange trading in Nigeria.
The naira was quoted as high as N444 per dollar during the intra-day trading. On Wednesday, the US Federal Reserve is expected to raise interest rates by a half-percentage point to battle the country's worst inflation in 40 years.
In March, the Fed hiked its benchmark borrowing rate for the first time since late 2018, upping it by a quarter-percentage-point. The rate hike may significantly affect Nigeria and other emerging markets of the world. It may increase the cost of foreign borrowing, force foreign investors to pull out their funds, causing further depreciation of the naira.
Troops arrest 10 Robbers, rescue 3 Victims in Kaduna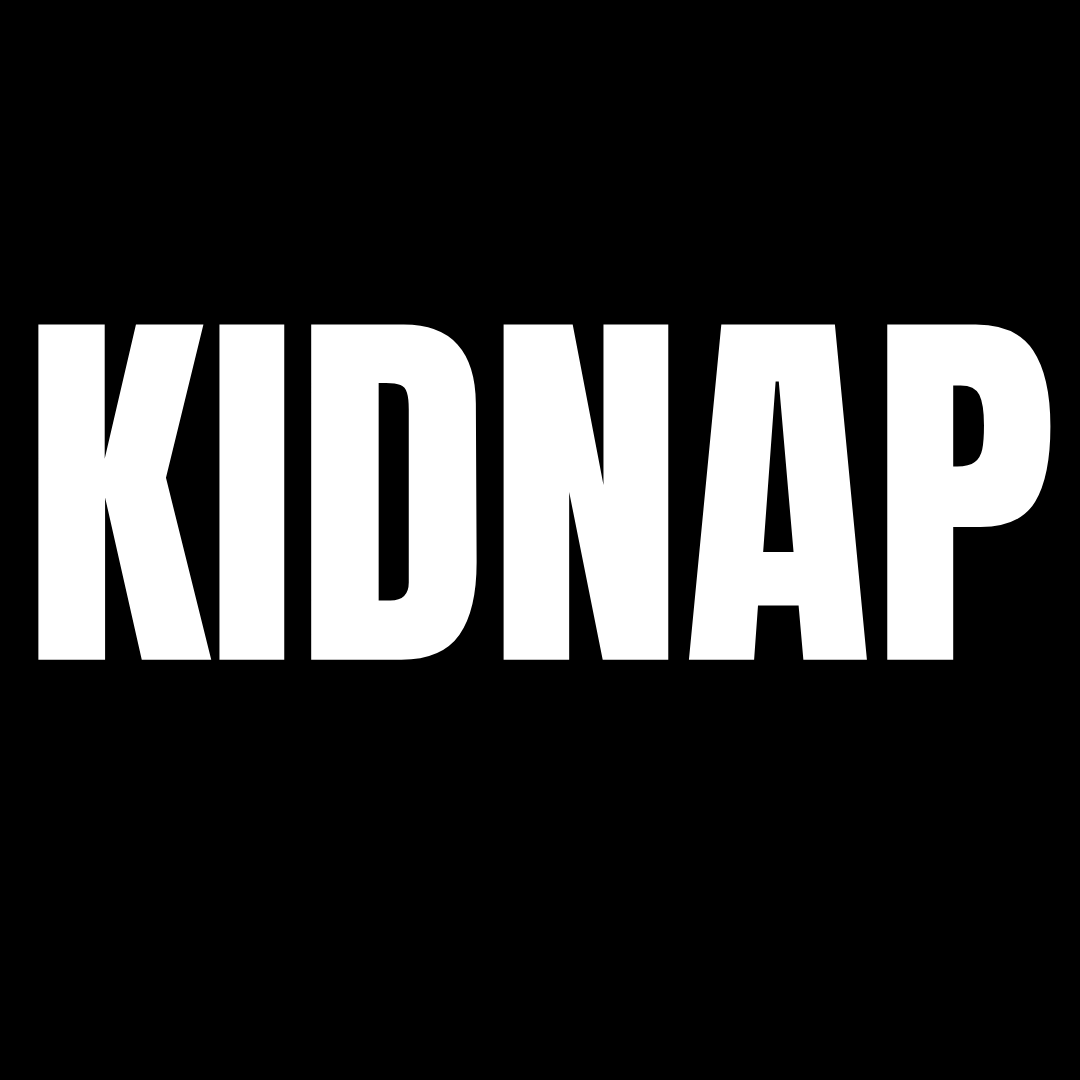 By Gom Mirian, Abuja 
The military high command, yesterday said its troops deployed on internal operations in Kaduna state has arrested ten armed robbery suspects at Kafanchan town in Jema'a local government area of the state. 
A statement issued by the Director, Defence Media Operations, Major General Bernard Onyeuko stated the names of the arrested suspects as: Messrs Manga Ismail, a 22 – year-old, Idris Haruna (Ban Sambo), 20- year-old, Sani Bali, 19- year-old.

Others are Shamsudeen Ladan, 25 – year-old, Abdulmajid Yau (Sele), 22 – year – old , Abubakar Hassan, 23 – year-old, Abbas Aliyu, 15 – year-old, Mohammed Umar (Jazuli), 17 – year – old, Jonathan Vincent (Bamai), 19 – year-old and Stephen Joseph, 25 – year-old.
According to him, items recovered from the criminals include: TV, DVD, gas cookers, Mattresses, woofer, phones, scissors, among others.
Gen. Onyeuko also said on the same day, troops acting on intelligence reports, conducted a cordon search operation at Fanock Village, Jema'a Local Government Area of Kaduna State and found a Toyota Corolla car with registration number ABUJA KUJ 452 AZ with no occupant. 
Onyeuko explained that Troops conducted search operations in the surrounding bush and rescued 3 kidnaped civilians comprising two females and a male. 
Speaking further, he said :"Troops of Operation SAFE HAVEN in a sustained effort to eliminate criminals elements in their Area of operation on 28 June 2022 based credible intelligence conducted clearance operation in conjunction with vigilantes at Kan Duniya Village, Barkin Ladi Local Government Area, Plateau State, neutralized notorious bandit and kidnapper.
"Similarly, on the same day, troops on fighting patrol sighted 2 x suspected kidnappers around Sara High Ground Mangu Local Government Area Plateau State on a motor cycle, suspects abandoned their motor cycle on sighting troops and fled.
" Troop exploited area and recovered 2 AK47 rifles, 101 rounds of 7.62mm special, 5 magazines, 1 motor cycle, 1 iron digger and 2 black jackets amongst others", he said.
Husband of Slain Kenyan Runner Tirop Seeks Plea Bargain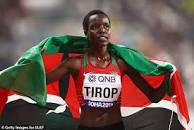 The husband of slain Kenyan distance runner Agnes Tirop is seeking a plea bargain after initially denying a charge of murder, his lawyer said yesterday.
Tirop, a rising star in the world of athletics, was killed last October in her home in Iten, a high-altitude training hub in western Kenya for top runners.
Emmanuel Ibrahim Rotich was arrested after a dramatic late-night chase the day after Tirop's body was found with stab wounds, and has been in custody ever since.

The 41-year-old denied a charge of murder at a November court appearance.
But in the latest twist in the legal saga, his lawyer Ngigi Mbugua told the Eldoret High Court that Rotich was willing to plead guilty to a lesser charge in the hope of attracting a more lenient sentence.
The prosecution said it was not against the idea of a plea bargain but wanted Tirop's family to be involved in the process.
A hearing on Rotich's request will take place on 22 September.
HEDA Petitions ICPC over Allegations against Ex-CJN
The Human and Environmental Development Agenda (HEDA Resource Centre) has petitioned the Independent Corrupt Practices and Other Related Offences Commission (ICPC) over the allegations against the immediate past Chief Justice of Nigeria (CJN), Justice Tanko Muhammad.
This is contained in a statement issued by the Chairman, HEDA, Mr Olanrewaju Suraju, yesterday in Lagos.

Suraju, in a letter to the Chairman of ICPC, Professor Bolaji Owasanoye, urged the commission to stand tall over the allegations of corruption, maladministration and incompetence leveled against Muhammad.
"As a leading anti-corruption organisation in Nigeria and non-partisan human rights and development league, we call on the ICPC to commence investigation into the budgetary allocation, utilisation and development process of the judiciary with a view to sanitisation of that critical arm of government," he said.
Suraju said it was widely reported that the immediate past CJN responded to the allegations brought against him by 14 Justices on the aforementioned allegations.
"It is unarguable that the judiciary is the last hope of the helpless and its judges are only meant to be heard and not seen.
"However, these allegations made by fellow Justices of the apex court against the CJN cannot be overlooked as it is weighty and must be diligently investigated by the commission in order to protect that vital institution.
"If the Supreme Court of Nigeria is infested with corrupt persons, then our democracy is doomed, ICPC and others relevant bodies should rise and act fast to redeem the temple of justice from possible collapse," HEDA said. (NAN)