National security : President Buhari Issues Six – Months Ultimatum For Irregular Migrants To Register In Nigeria.
By Gom Mirian, Abuja
In a bid to strengthen the country's internal security President Mohammed Buhari has issued out a six-months non-penalty ultimatum to all irregular migrants living in the country to make themselves available for registeration at the Nigerian immigration service.
The president said this yesterday while commissioning the migrant e – Registration and passport application processing center at the Nigerian immigration service headquarters, Abuja.
President Mohammed Buhari who was represented by the Secretary to the Government of the Federation, Boss Mustapha, explained that the flagging off of the migrants e-registration center would aid the country collect and store data of non-Nigerians within the shores while the passport application center would promote transparency and efficiency in service delivery.
Adding that the migrant e- registration would also aid internal monitoring and integration.
"I want to assure the international community that we are committed to promoting the fundamental rights of migrants.
However, we have the responsibility to know who lives among us and what he does".
President Buhari further disclosed that the approval of the passport reforms was aimed at enhancing the county's identity management among others.
He therefore urge Nigerians to embrace the new passport reforms while tasking the Nigerian immigration service to replicate the passport application center nationwide so as to entrench transparency and elimination of corruption in the system.
In his welcome address, the Controller General of the Nigerian immigration service, Muhammad Babandede, said the migrant e-registration, like the passport are designed to linked with national identity ecosystem to generate a unique code that would connect to all identity systems in the country.
Babandede while commending the president for his directives to domesticate production of e-passport said it has made Nigeria one among the few countries to adopt the technology and the security features recommended by ICAO.
However, he identify passport booklet scarcity as the major challenge facing in passport administration, and urge all actors in the transition to ensure the transition is smooth to avoid disruption in operations.
Digital Innovations on Showcase as Zenith Bank Holds Tech Fair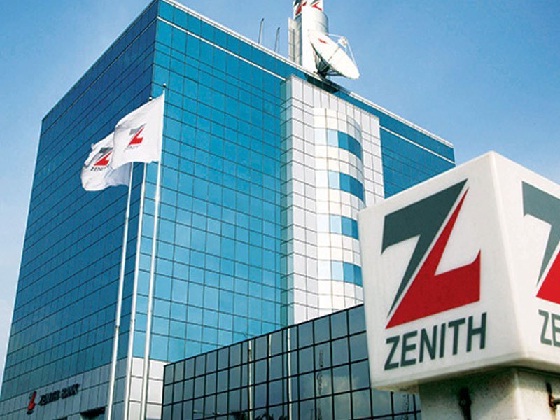 The Second Edition of the Zenith Tech Fair, themed "Future Forward 2.0", will be held on Tuesday, November 22 and Wednesday, November 23, 2022, at the Eko Convention Centre, Eko Hotels & Suites, Victoria Island, Lagos, from 8.00 a.m. to 6.00 p.m. daily.
Conceived in the mould of global technological events such as the Consumer Electronics Show (CES) and EmTech Asia, the fair will showcase leading technology innovations that cut across different aspects of life, such as Artificial Intelligence, Computing, Machine Learning, Blockchain, Robotics, Big Data, FinTech, Augmented Reality, Data Analytics, 5G and Communication Technologies, among others. The event will also feature Hackathon sessions to identify innovative startups, panel discussions, masterclasses and exhibitions.
The two-day fair will feature a welcome address by Jim Ovia, CFR, Founder and Chairman of Zenith Bank and opening remarks by Ebenezer Onyeagwu, Group Managing Director of Zenith Bank Plc and Chairman, Body of Banks' CEOs, Nigeria.
The keynote address, "The Future of Banking: Digital Transformation Journey", will be delivered by Brett King, a renowned futurist, bestselling author, award-winning speaker, Founder of Moven and Author of Bank 4.0. Other eminent IT practitioners who represent top global brands will make presentations. These include; Tarik Alatovic, Senior Partner, McKinsey; Juliet Ehimuan, West Africa Director, Google; Ola Williams, Country Manager, Microsoft Inc.; Andrew Uaboi, Vice President/Head, Visa West Africa; Mrs Rakiya Mohammed, Director of Information Technology, CBN; Chris Lu, Managing Director, Huawei Technologies Nigeria, and Dame (Dr.) Adaora Umeoji,
OON
, Deputy Managing Director of Zenith Bank Plc, amongst others.
The fair will feature three panel discussions. The first panel, which will examine "The future of payments: what next and how can we get there", has Prof. Yinka David West of Lagos Business School as the host, with four discussants, including Agada Apochi, Managing Director, UPSL; Olu Akanmu, Managing Director, Opay; Premier Oiwoh, Managing Director, NIBBS; and Kari Tukur, V/P & Head of Products East/West Africa, MasterCard.
The second panel will explore the theme "What are the main challenges of digital transformation in the financial industry? How do we solve them?". It will be hosted by Brett King and has four discussants, including Tosin Eniolorunda, Managing Director, TeamApt; Obi Emetarom, Managing Director, Appzone; Dr. Babatunde Obrimah, COO, FintechNGR; and Olugbenga Agboola, Founder/CEO, Flutterwave.
The third panel discussion is titled "Driving the global trade revolution with technology: current transformation trends". The panel, which will be hosted by Samuel Eze, Founder/CEO, Ourpass, has five discussants, including Mike Ogbalu III, Managing Director, PAPSS; Akeem Lawal, Divisional CEO, Interswitch; Massimiliano Spalazzi, Country Manager, Jumia; and Dr. Ozoemena Nnaji, Director of Trade & Exchange, CBN.
The first edition of the Zenith Tech Fair was held on November 27, 2019, at the Landmark Events Centre, Victoria Island, Lagos. Tagged 'Future Forward', the fair featured a hackathon which produced ten winners, including Octave Analytics Limited, who won the grand prize of N10m; Neohaul Technologies, the first runner up who received N6m prize; and reQuid Technologies, the second runner up who won N5m. Other winners who took home N1m each includes Termii, Xcard Nigeria Limited, Payonhold, Escrow Inc, Alerzo, Nairapacket and Qview.ai.
India Imposes $113m Fine on Google Parent Company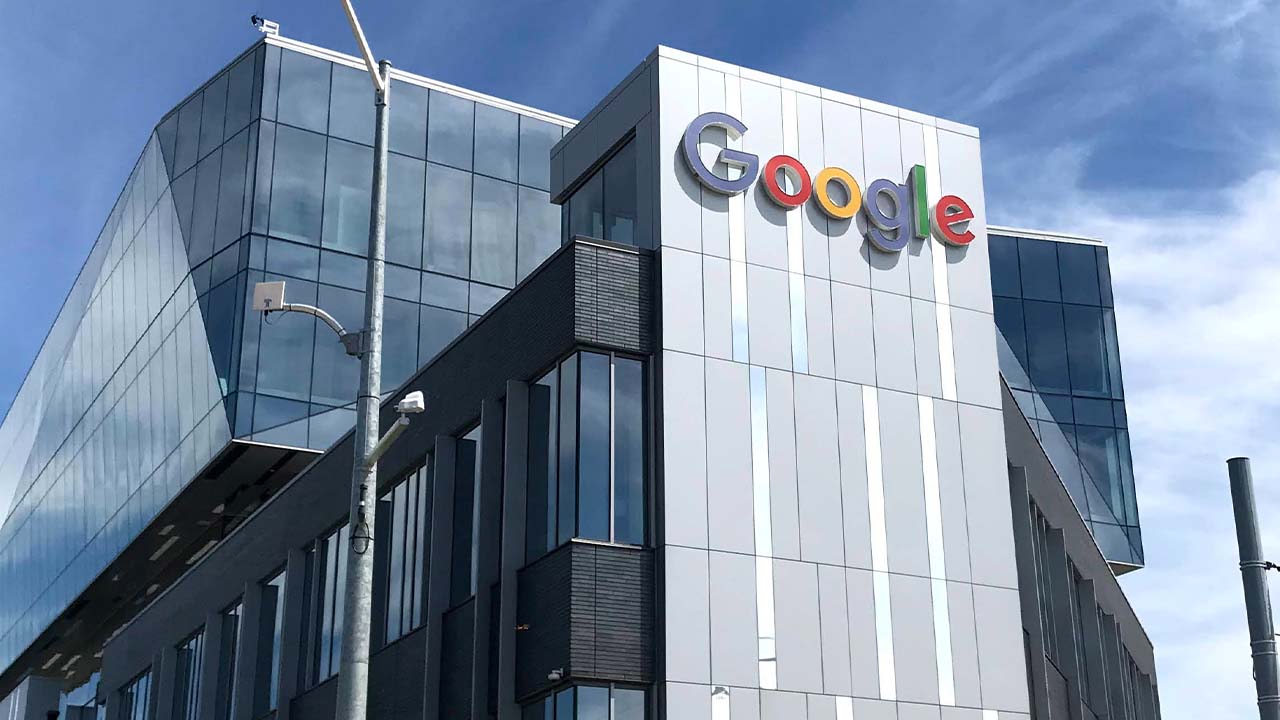 ndia's competition watchdog has imposed a fine of 9.36 billion rupees ($113.4 million) on Google parent Alphabet.The country's competition commission accused Google of abusing the dominant role of the Google Play Store by forcing app developers there to use Google's payment system for app purchases and purchases within apps.
The competition commission also ordered the company to allow app developers to use any payment system.
The commission had earlier fined Alphabet the equivalent of $164 million for allegedly abusing the dominant role of its Android operating system to boost its main business of online searches.
Google and other Silicon Valley firms are vying for market share in India, soon to be officially the world's most populous country.
Android phones are very popular in India.(dpa/NAN)
TETFund Trains 17,000 Academic Staff on ICT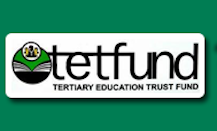 The  Tertiary Education Trust Fund (TETFund) says it has trained about 17,000 academic staff on Information and Communication Technology (ICT) in the last two years.
The Executive Secretary, TETFund, Mr Sonny Echono, made this known in Abuja at an Asset Declaration, Security and Fraud Detection Awareness Workshop, /TETFund Servicom Week.
Echono expressed delight at the level of impact TETFund had brought to bear in public higher education institutions in the country.
He said the fund had also trained 37,000 academic staff and sponsored 98,000 others to attend workshops and conferences.
"Since the signing of the TETFund Act of 2011 into law by Mr President, the impact of the fund has been felt by all our stakeholders.
" This is evident through the magnitude of projects and programmes for both infrastructure and human capacity development of all academic staff of the public tertiary Institutions.
and is something we are very proud of.
"If you go to our campuses across the country in our beneficiary tertiary institutions, the TETFund logo has become so synonymous with many of the physical structures that we have.
"If you notice, even when unions are agitating they never mention TETFund as part of their problem because we have been able to train 37,000 of them," he said.
Echono, who congratulated the immediate past Chairman of TETFund's Board of Trustees, Kashim Ibrahim-Imam and former Executive Secretary, Prof. Suleiman Bogoro for bagging OFR and OON respectively, said the awards were well deserved.
On the recent move by TETFund to leverage more on ICT to ensure seamless delivery of its mandate, Echono said the fund would soon ensure major processes in some areas of interventions which would strictly be done through online.
"This year we have approved that all the interventions that have to do with ICT will have to be done online, we don't want them to send papers to us, we don't even want face to face contact," he said.
Meanwhile, the National Coordinator of Servicom, Mrs Nnenna Akajemeli, commended Echono, TETFund's Head of Servicom Unit, Mrs Ebere Nwobu, among others, for ensuring successful celebration of the Customers Service Week.
Akajemeli expressed satisfaction with the open communication between TETFund and its stakeholders, saying it was a right step in the right direction.
In a remark, Head, TETFund's SERVICOM Unit, Mrs Ebere Nwobu, who said the Agency would continue to give the desired attention to all its stakeholders, commended Echono for always providing the necessary support to ensure better service delivery.
The 2022 Customer Service Week has its theme as 'Celebrate Service'.(NAN)