NCC Boss Calls on Critical Stakeholders in the Telecommunications Sectors to Imbibe the Culture of Research.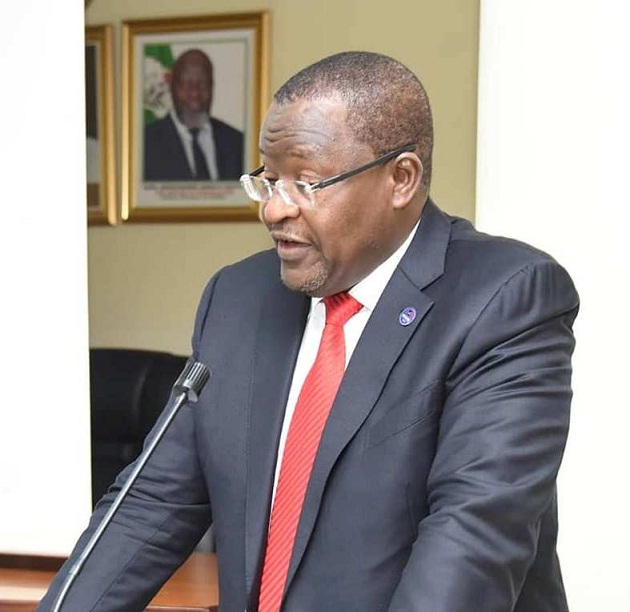 By Gom Mirian Abuja 
The executive vice chairman (EVC) of the Nigerian Communications Commission (NCC) ,  Professor Umar Garba Danbatta has on 7th July, 2019 charged all critical stakeholders in the manufacturing and telecommunications industry to prioritize research as a panacea to challenges facing the industry.
The executive vice chairman said this while inaugurating the 24- members inter-agency committee at the headquarters of the NCC in Abuja.

The committee whose membership is drawn from different professions including the academia is chaired by Prof. Elijah Omizegba of Abubakar Tafawa Belewa University, Bauchi.
According to Danbatta, the aim of the Research and Development committee was to find local solutions to the challenges of the industry, stressing that this is in tandem with the policy of President Muhammadu Buhari's administration for Nigerians to find lasting solutions to the challenges facing the country.
"This would also empower citizens to protect themselves from ciber crimes as well as assist telecommunication operators to come up with new ideas and services that would enrichen the telecommunications operations in the country".
Prof. Danbatta stated that in order to achieve this goal, the Commission decided to deliberately utilize the capacity found in the academia and to redirect it towards getting involved in research activities that can impact on businesses and society which will consequently bring about the development of new products and services for the industry.
Also speaking at the meeting, the chairman of the committee, professor Elijah Omizegba, professor of control and systems engineering, reiterated that the mandate of the committee is primarily to enhance the growth of the telecommunications sectors and drive in the future policy of telecommunications in Nigeria.
He further noted that the stirring committee given three months duration to carryout its tasks is drawn from both telecommunications industry and the academia would bring about innovative ideas that would improve the telecom sectors as well as other sectors of the economy.
FG Moves to Train 250,000 Persons on Data Privacy, Protection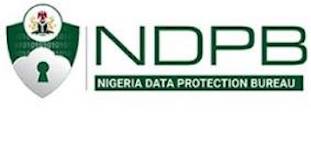 The Federal Government has unveiled plans to train 250,000 data protection officers on enhanced management of data across organisations to safeguard the privacy of citizens.
Dr Vincent Olatunji, National Commissioner of the Nigeria Data Protection Bureau, (NDPB) made this known during a capacity building workshop for data protection officers in the public sector, in Abuja.

He said that there is need for data protection officers operating in the public sector to understand the difference between data security and data privacy as they carry out their duties.
He bemoaned the poor statistics of data expert operating in Nigeria, adding that the Bureau would not relent in its drive to build capacities and train data protection officers in the country.
"We will develop a pool of competent data protection experts in the country.
This is first set of data protection observers that we are training so far.
"We have gone round ministries and parastatals, we have trained them. We have done for the Attorney-General office, we have done for NTA, we have done for VON, we have done for Federal Polytechnic Nekede, we are working with the office of the secretary general to conduct their own.
"We are also working with the Federal Ministry of Health. We are pulling different people from ministries and departments and this is the first batch and I want to really congratulate all of them.
"Data privacy protection ecosystem is still emerging globally.
"In Nigeria the number of data processors and controllers that we have identified are over 500,000 and by our own estimates, those who are experts are not up to 10, 000, so there is a huge gap of over 490, 000 jobs available," he said.
For his part, the Head, Legal Enforcement and Regulations, NDPB, Mr Babatunde Bamigboye, said that the training is part of its activities to commemorate this year's Data Privacy Day, celebrated yearly on Jan. 28.
Bamigboye said that the training which would be in series, is aimed at ensuring that the officers are placed aper with their counterparts in the western world.
"We are starting with a batch of 100 and the idea is to have a pool of about 250,000 data protection officers in Nigeria who are globally competent.
"We also want to ensure that they have competence to practice data privacy or protection anywhere in the world. We have our partners from META that are helping us to achieve this," he said.
On enforcement mechanisms to checkmate data breach on data protection by any organisation, he said that the Bureau would continue to create awareness and build capacities of data protection officers in the country.
"The bureau is currently investigating two banks because of data privacy issues. We realize that it is possible that organisations could have data privacy or protection policies at the very top.
"Sometimes they have third parties and these policies do not go down the strata. We have enforcement, though it is an emerging thing but we still have to create awareness even though ignorance of the law is not an excuse," he said.
A participant, Patrick Odeh, from the Nigeria Immigration Service (NIS) appreciated the Bureau for the training, adding that the knowledge gained from the training would make them more effective as they handle data issues.
"I believe that what NDPB is trying to do is to ensure that we understand what it takes to be able to manage our records, manage the data, and also put the subject data into consideration," he said.(NAN)
Nigeria Lost $82.7m to 2022 Internet Shutdown – Report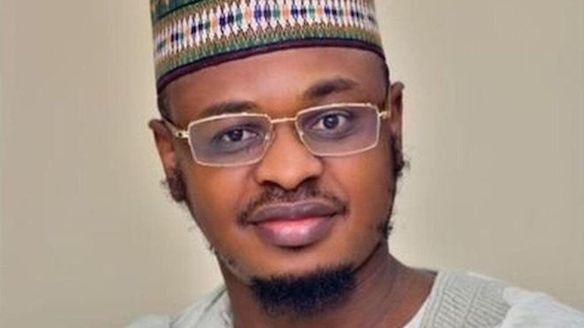 The economic cost of Nigeria's internet shutdown in 2022 was $82.7 million. The new figure indicates a 94 percent decline in 2021's value of $1.45 billion a Top10VPN cost of internet shutdown report shows.
The report stated that the social media shutdown by Nigeria also reduced to 287 hours last year from 5,040 hours in 2021.
"The Nigerian government extended the nationwide Twitter ban, first imposed in June 2021, into January 2022.

The ban followed the removal of a tweet by President Muhammadu Buhari on Twitter, as it was in breach of the platform's rules."
"Although the Nigerian government announced plans to restore Twitter access in October 2021, based on the condition that the social media platform would be used for "business and positive engagement", the ban would not be lifted until the following January. The 222-day-long ban cost the Nigerian economy a total of $1.
54 billion over the two calendar years," it reports.
Ilze Brands Kehris, assistant secretary general of the United Nations human right office said that shutdowns are generally imposed without much transparency, justification, or judicial or democratic oversight.
"Internet shutdowns cause profound damage to our societies. Given their indiscriminate and disproportionate impact, governments should refrain from imposing shutdowns. It is a tool that is very hard to justify, if at all, under international human rights law," she said, adding that such shutdowns can also have unintended consequences, such as disruption to supply chains or health and welfare systems.
According to the report, the cost of government shutdown rose by 325 percent from $5.6 billion in 2021 to $23.79 billion in 2022.
However, there were 114 major deliberate Internet outages in 23 countries last year, increasing total hours of government internet disruptions to 45 percent, 50,095 hours in the period under review.
A breakdown of the shutdowns include Internet blackouts which lasted for 23,097 hours. Internet throttling downtime stood at 134 hours while Social media blocks took a further 26,865 hours.
Also, 710 million people were affected by deliberate internet outages in 2022, up 41 percent year-on-year.
Twitter emerged as the most blocked social media platform, suffering 21,650 hours of deliberate disruption.
Webb Fontaine Urges Customs Server Disruptions Probe, Rejects Breakdown Claims
From Anthony Nwachukwu, Lagos
The Managing Director of Webb Fontaine Nigeria Limited, Mr. Ope Babalola, has called for a probe into the recent repeated disruptions of the Nigeria Customs Service (NCS) online service platform, stating that "our servers are up and functional for 99 per cent and more of the time. "
Fielding questions from newsmen at the venue of the 2022 Annual Conference and Awards of the Association of Maritime Journalists of Nigeria (AMJON) in Lagos Monday, Babalola requested "a discussion" because "our servers do not break down and our networks don't fluctuate or malfunction as is grossly reported in the press.

"
Babalola, whose company is the provider of the NCS' IT and telecommunications infrastructure, and also manages the Nigeria Customs Integrated System (NICIS II), said he was disappointed at some of the stories "because we check and find that there is no problem with the server.
"The truth is that the reports were done without proper research on the issue. We at Webb Fontaine would prefer a more accurate reporting of exactly what is happening at the ports with respect to the servers."
"There are dozens of things that could have happened, so it's very important to find out what is going on before we report in the media. I hope that we can have proper discussions to talk about these challenges and work towards finding what the issues are, if any," he said.
He also rejected insinuations of a lack of competence on the part of the customs officials, insisting rather that "over the years, they have been extensively trained and many of them are very good at the job. I think some of them will be surprised at these frequent reports of server breakdown that aren't true."
Babalola also assured that customs would have no problem after the full modernisation of its processes, stating that the agency already operates a paperless system. He noted that the Customs platform covers almost all Nigerian agencies in the trade cycle except a few key ones, like the Nigerian Ports Authority (NPA), which are not yet in.
"We are hoping that when the NPA gets its automation done, we can work together, so that everything could go smoothly," he said.
Meanwhile, he disclosed that Webb Fontaine runs a fully automated and functional port community system in Benin Republic and several other countries which integrate with Customs and other port operators, and all enjoying the best of everything derivable from automation.
However, different targets might be impeding a common goal in Nigeria, where the ports are under the Ministry of Transportation, Customs under the Ministry of Finance, and Trade under the Ministry of Trade and Industry.
"So, in Nigeria we have three different ministries, sometimes with different objectives and goals. They also usually have different areas of interest and varying opinions on the best way to advance Nigeria's trade and commerce.
"There is a very important need to put all of them together so that there is a single focus and single drive towards a one-stop shop for proper automation. We already have about 90 per cent of that in customs' single window (trade.gov.ng). Most of the agencies are there, so I would suggest that those agencies that aren't there join the platform and everything can be harmonised."