NGO, U.S. Group Collaborate to Support Youth
U.S. Latino American Chamber of Commerce (USLACC) and its local affiliate group, FYJIO Group Africa, has strengthened collaboration on engaging Nigerian youths on mechanised agriculture.

The groups note that mechanised farming among the youth will check rate of unemployment in the country and boost food production.
Mrs Ifeoma Ejiogu, African Representative of USLACC and President, FYJIO Group Africa, announced this in Abuja on Wednesday at a N500 billion fund raising organised on the platform of Movement for Economic Empowerment and Growth in Africa development plan.
Ejiogu said that the development plan which would run for 10 years would empower young entrepreneurs, women and small and medium enterprises.
She added that plan would empower 20 African countries, beginning from the 36 states of Nigeria and the Federal Capital Territory.
Ejiogu also said that her organisation was ready to facilitate funds for youths with creative business ideas and skills.
"The programme emerges a source of solution to alleviate poverty induced by unemployment and poverty rate in Africa.
"This movement intends positively to affect the operations of international trade and investment in Africa beginning from Nigeria.
"This programme is keen about moving Nigeria and Africa's economy to the next level of higher productivity and economic boom through empowerment of small and medium enterprises," she said.
According to her, the funds realised would be given to the beneficiaries as loans and grants for the improvement of peasants, artisans and value added local products ready for exportation.
"We encourage youths to engage in agriculture because this happens to be one of the sectors that can easily create jobs abundantly for our teeming youths.
"Presently, in our country, we have youths who do not have jobs but if they are looking for a quick, simple and easy way to create jobs, the best is to invest in agriculture.
"They can venture into arable farming, livestock farming and processing.
"We as an organisation will also give them market opportunities by exposing and leading them to international trade expositions.
"We know that the youths will not want to go into the old ways of farming and that is why we are encouraging mechanised farming and I can assure them that they will get their money back," she said.
Dr Aliyu Zakari, a guest speaker at the occasion, also called on Nigerians to embrace Small and Medium Scale Email (SMEs), noting that they remained the bedrock of any country's economy.
"SMEs are small businesses that contribute to local businesses, wherever you are in the country, just look around you and you will find a business you can venture into.
"SMEs empowers people, it creates jobs for yourself and others, it alleviates poverty, reduces social vices and creates money for the government.
"SMEs leads to economic growth and social development," he said.
The event presented representatives of the Attorney General of the Federation, General Manager Kebbi International Airport and state coordinators of FYJIO, among others.(NAN)
Hoodlums Attack FCTA Taskforce in Gwarimpa, Injures Military Personnel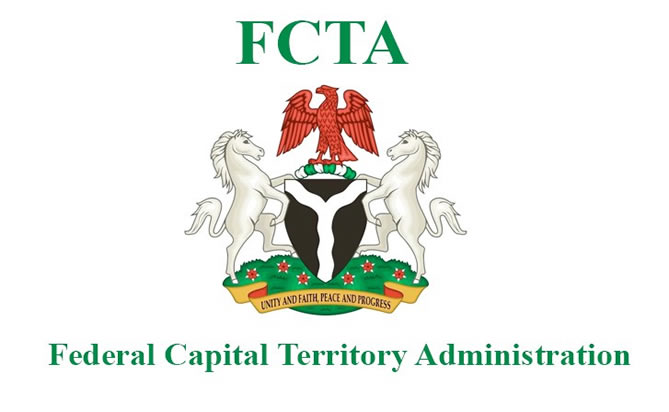 By Laide Akinboade, Abuja
Thugs yesterday attacked the Federal Capital Territory Administration Taskforce, in Gwarimpa, injuring a military officer.
Chairman, FCT Ministerial Committee on City Sanitation, Ikharo Attah, said the attackers were obviously angry that the team returned to enforce urban and regional environmental laws in some illegal markets that were removed few weeks ago.

The mob on sighting the taskforce team, descended heavily on them with stones, chanting "kill and go, kill and go", while throwing stones.
They were however, dispersed when armed security operatives advanced towards them, shooting tear gas canisters.
Attah noted that returning to the place was to completely check the criminal activities of the displaced hoodlums who have increased their nefarious operations since the shanties where they hid in were removed.
He confirmed that even an expatriate lady who lives around the area had raised the alarm over the increasing robberies by the hoodlums, who often scale the perimeter fence into her compound.
"We are already used to attack from hoodlums, it is part of the price we pay cleaning the city. We discovered that the people had returned to the illegal markets, we had earlier on removed, converting the place to umbrella market.
"The Abuja Environmental Protection Board enforcement team who went in first to remove the illegal shanties that were rebuilt were attacked, alongside the military personnel.
"One officer was badly injured, but we are not stopping the operation, we will continue with our routine clean up around the city, Mpape, and Iddo. No place that need cleanup is close ended, but open ended.
Also speaking, the Secretary, FCT Command and Control, Peter Olumuji, explained that the removal of illegal shanties at 37th Road in the same Gwarimpa was a response to the distressed calls from legal occupants who complained of incessant security breaches in the area.
He added that intelligence report showed that illegal drug dealers and criminal suspects have infiltrated the slum.
"This place is behind 37th Road in Gwarimpa, we got information that illegal drug dealers and other criminal elements that operate around Gwarimpa, return to hibernate here in these shanties," Olumuji noted.
Save Food Industry from Extinction, Association Urges FG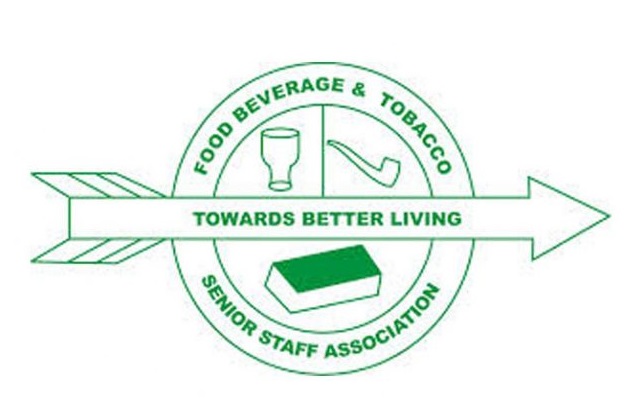 The Food, Beverages and Tobacco Senior Staff Association (FOBTOB) has urged the Federal Government and stakeholders in the food industry to urgently rescue the sector from going into extinction.

Its National President, Mr Jimoh Oyibo, made the call at a forum in Lagos, Thursday, describing the industry as "life of any nation that must be taken care of, for it to survive".
Oyibo said that since assumption of office in June 2021, members of his team had paid working visits and held meetings with member companies of the association.
"Our movement round the companies is to get acquainted with the challenges they are facing.
"One of the challenges, which has been historical in nature, is the issue of expatriates.
"We are seriously disturbed by the increase in the numbers that had flooded the companies in our industry.
"This is disheartening and unacceptable to us; this attitude alone has led to continuous taking over of jobs that are exclusive rights of indigenous workers.
"Although, we have tackled the menace headlong in the past and I am using this medium to state that we will continue the struggle to save our jobs," the association president said.
Oyibo said that plans by the government to raise excise duty on non-alcoholic carbonated drinks would further suffocate the already struggling companies.
He noted that the debate on the justification for the introduction of excise duty on the drinks had been on the front burner of discussion among the National Assembly, Custom and the Finance Ministry.
"The justification is the fact that non-alcoholic drinks manufacturers are making fortunes and that there is 30 per cent excise levy on alcoholic drinks.
"This is not enough justification to subject companies that are struggling to survive to another financial burden.
"We are using this medium to call on the government to engage all stakeholders constructively.
"This is to arrive at a more beneficial conclusion to save the already struggling companies in our sector that are only surviving on a small profit margin," Oyibo said.
He said that while government's plan to diversify the economy to promote quality growth through backward integration was commendable, there was need to address insecurity.
According to a website, www.investopedia.com, backward integration is when a company buys another company that supplies the products or services needed for production.
"Though, we view this as a very good plan that is capable of stimulating economic development, most especially in the manufacturing sector.
"However, as good as it sounds, the challenges associated with it include banditry, kidnapping, agitation for nationhood, among others.
"You set up a farm, you cannot access your farm; how do you now get your raw materials; how can it be achieved, where there is security challenge?," Oyibo said. (NAN)
TFA: Expert raises alarm over amount in Nigerians dishes
By Laide Akinboade
An health expert has raised alarm over the amount of Trans Fatty Acids (TFAs), which are bad fatty acids in Nigerian dishes.
In a statement issued by a Physician and President Medical Initiative For Africa, Dr Taiwo Fasoranti, and made available to journalists in Abuja, he said it is imperative for individuals to avoid to the barest minimum the consumption of TFAs in their diets, it is established that such TFAs have health hazards.

The statement reads, "With the recent advocacy to eliminate Trans Fatty Acids (TFAs) from the food supply system in Nigeria, a critical question in the minds of many is what exactly are the sources of trans fatty acids?  Dietary fats are the most concentrated form of food energy.
Fats that are liquid at room temperature are called oils, while fats that are firm at room temperature are called solids. We have two types of dietary fats: saturated and unsaturated. The difference between the two depends on the amount of hydrogen atoms that surround the fatty acid structure, called "saturation." Saturated fatty acids are "saturated" with hydrogen atoms and are typically solid, while unsaturated fatty acids are not "saturated" with them and are typically liquid.TFAs are unsaturated fatty acids that come from either natural or industrial sources.
 "Naturally-occurring trans fat come from ruminants (cows and sheep). Industrially-produced trans fat are formed in an industrial process that adds hydrogen to vegetable oil, converting the liquid into a solid, and resulting in "partially hydrogenated" oil (PHO)."
He noted, "Hydrogenation is a chemical process that adds hydrogen to the unsaturated bonds. In this way, an unsaturated fat can be turned into a saturated fat and increase its melting point . For edible purposes and for commercial use, we produce solid fats, (such as Margarines) which contains hydrogenated (hardened) oils as their major ingredients. This is because of successfully converting low-melting unsaturated fatty acids and glycerides to higher-melting saturated products."
He explained, "partially hydrogenated oils are made when hydrogen is added to vegetable oil (hydrogenation process) to increase shelf-life and flavour stability of foods. Partial hydrogenation results in the addition of hydrogen atoms at some of the empty positions, with a corresponding reduction in the number of double bonds.
"Typical commercial hydrogenation is partial to obtain a malleable mixture of fats that is solid at room temperature, but melts during baking, or consumption. In a nutshell, it makes it edible."
He said , sources of trans fatty acids come from partially hydrogenated vegetable oils which are found in margarine's, shortenings, cakes, pies, and cookies (especially with frosting), candies (especially with creamy fillings), crackers, snack foods, microwave popcorn (buttered and flavoured varieties), frozen pizzas, frozen biscuits, pastries, muffins, doughnuts (especially frosted or cream-filled), breaded and fried chicken and fish, fried fast foods. Also, the practice of recycling oils for frying leads to TFAs." 
He therefore said, "However, there are alternatives to the use of partially hydrogenated vegetable fats in diets. One of the healthiest alternatives to using saturated or partially hydrogenated fats is the use of natural unsaturated liquid vegetable oils such as olive, canola, corn, or soy oils. They contain high levels of monounsaturated Fats. "They are not subjected to the harmful processing steps seen in TFAs. Olive oil, especially extra virgin, is among the least processed cooking oils on the shelves which makes it retain most of its antioxidants, vitamins, and minerals".
He stressed that it is pertinent to state that the responsible public health response to the consumption of trans fatty acids, is "public health awareness on the adverse effects of trans fatty acids. The use of food labels whereby consumers have a choice to read labels and decide if they want to use a product is a good step as well.  
He therefore supports governments and regulating agencies efforts at reducing the consumption of trans fat. Rigorous public health awareness programmes at Primary, Secondary and Tertiary health centres should be encouraged, "While individuals should be cautious and avoid to the barest minimum the consumption of TFAs in their diets, it is established that such TFAs have health hazards. The use of alternatives as elaborated in this piece is advisable just like maintaining good cooking habits is", he said.