NGX Opens August with N30bn Growth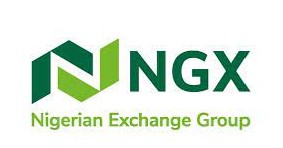 The Nigerian stock market opened trading for the month of August on Monday with a growth of N30 billion.
Speficially, the market capitalisation which opened at N20.083 trillion increased by N30 billion or 0.

15 per cent to close at N20.113 trillion.
Also, the All-Share Index inched higher by 57.64 points or 0.15 per cent to close at 38,604.72 from 38,547.08 achieved on Friday.
The positive performance of the market was driven by price appreciation in large and medium capitalised stocks amongst which are; MTN Nigeria Communications, Julius Berger, Unilever Nigeria, NASCON Allied Industries and NPF Microfinance Bank.
Julius Berger led the gainers' chart in percentage terms with 8.89 per cent to close at N24.50 per share.
NPF Microfinance Bank followed with eight per cent to close at N1.89, while Regency Alliance Insurance went up by 7.14 per cent to close at 45k per share.
Linkage Assurance rose by 6.67 per cent to close at 64k, while Mutual Benefits Assurance gained 5.41 per cent to close at 39k per share.
On the other hand, Eterna led the losers' chart in percentage terms by 10 per cent to close at N6.39 per share.
Neimeth International Pharmaceuticals followed with a decline of 9.71 per cent to close at N1.58, while Tripple Gee & Company lost 9.09 per cent to close at 90k per share.
Dangote Sugar Refinery lost 5.41 per cent to close at N17.50, while Lafarge Africa shed 5.02 per cent to close at N21.75 per share.
However, the total volume of trades traded dipped 36.9 per cent to 244.29 million shares valued at N1.91 billion exchanged in 4,609 deals.
This was against a total of 387.13 million shares worth N3.82 billion traded in 4,700 deals on Friday.
Transcorp topped the activity chart with 40.26 million shares valued at N40.01 billion.
C&I Leasing followed with 26.09 million shares worth N12.26 million, while FCMB Group traded 17.72 million shares valued at N55.72 million.
Oando traded 11.76 million shares valued at N57.24 million, while Sovereign Trust Insurance transacted 8.22 million shares worth N2.19 million. (NAN)
Ishaku Demands Urgent Review of Revenue Allocation Formula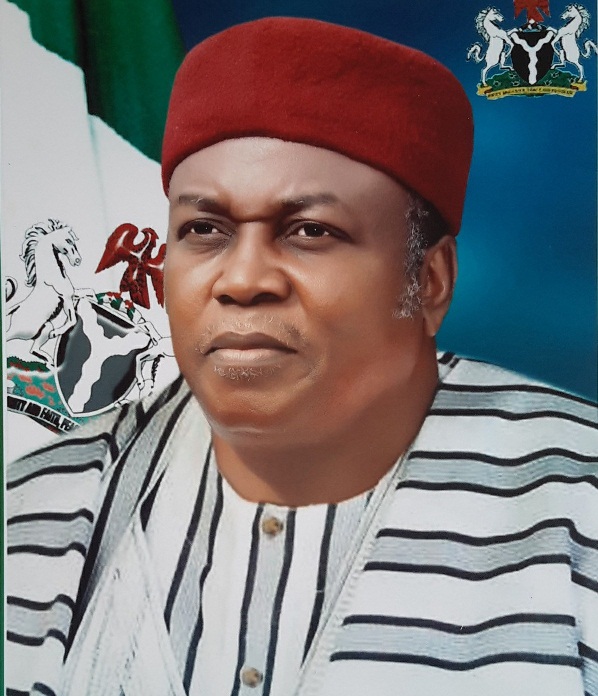 From Victor Gai, Jalingo

Taraba state governor, Darius Ishaku has  advocated immediate upward review of the current revenue allocation formula to cushion the pangs of financial burdens of the states and local government areas in the country.


He made the assertion during a two-day review meeting on revenue allocation formula with the Revenue Mobilization Allocation and Fiscal Commission (RMAFC) in Jalingo, the State capital.

In his keynote address, Governor Ishaku, represented by his deputy, Engr Haruna Manu, stated that the upward review of the revenue allocation formula has become imperative because it has been long overdue, since the last exercise was carried out during the military rule in 1992.

The governor further frowned at the current situation where the federal government has continued to enjoy the lion share of 52%, leaving the 36 states and the 774 local government areas with a paltry 48% to share.

He said, "in the past decades, the transformations witnessed in the country have increasingly shifted the burden of governance in the face of insufficient and dwindling revenue allocation from the Federation Account; this has over the years affected the effective performance of state and local government administrations in Nigeria.

"In the light of this uneven and inequitable revenue sharing formula, I wish to State that the revenue sharing formula is unfavourable to the second and third tiers of government, since it cannot keep up with our rising obligations, necessitating an immediate review of the formula."

Furthermore, the governor enjoined Tarabans, particularly the stakeholders, to participate fully in the review process by submitting position papers and engaging in meaningful dialogues to improve fiscal efficiency at the subnational level.

On his part, the Speaker of the State House of Assembly, Rt. Hon. Joseph Albasu Kunini,  strongly argued that revenue allocation formula has been one of the fundamental decision rules in allocating resources in the public sector worldwide, hence Nigeria should not be an exception.

According to him, the main reasons for revenue allocation in the country was to promote national unity and rapid economic growth, but he regretted that despite the continuous increase in revenue generation in the country, the expected impact on the citizenry has not been realized and felt, due to the revenue allocation problems.

He further faulted the current revenue allocation formula among the three tiers of government, just as he averred that the current clamour and advocacy going on within the public domain has to do with the dire need for upward review of the revenue allocation formula among the federal, state and local governments in the country.

Against this backdrop, he stressed that upward review of the revenue allocation formula in the country would chart a new order to match up with other developed countries of the world.

"The current revenue allocation formula, adopted, maintained and used by the federal government of Nigeria be reviewed to enable each tier of government be funded based on the functions it performs.

"By doing so, each tier will perform the expenditure functions within its jurisdictions for exercising full autonomy as a federal component.

"That in the spirit of full autonomy for the principles of true federalism to be in operations, states and local governments in Nigeria should be given a higher percentage.

"This is because both the states and local governments are discovered to be the tiers of government that are closer to the citizens, in terms of the basic needs needed by the citizens, since majority of Nigerians live in rural areas where social amenities are in short supply," the Speaker explained.

He then proposed a new revenue sharing formula in tandem with the current economic realties and burdens of governance  as follows: federal government – 40.20%, state governments – 34.20%, and local governments – 25.60% (totally 100%).

The Speaker also advocated that the current 13% derivation being enjoyed by the oil producing states be reduced to 10%, since the 3% has now been captured in the Petroleum Industry Act signed by President Muhammadu Buhari, recently.

Earlier, in his opening speech, the Chairman of the Commission, Engr Elias N. Nbam, represented by a Federal Commissioner representing Taraba State, Engr Ahmed Yusuf, stated that the Commission was carrying out its constitutional functions as contained in Part I, Paragraph 32 of the 1999 Constitution of the Federal Republic of Nigeria (as Amended) which has empowered it, "to review from time to time the Revenue Allocation Formula and Principles in operation to ensure conformity with changing realities, provided that any Revenue Formula which had been accepted by an Act of the National Assembly shall remain in force for a period of not less than five (5) years from the date of commencement of the Act."

He, therefore, stressed that the sensitization exercise was designed to enlist the interests of the stakeholders, through interactions at various levels in order to get informed and make useful inputs that could provide workable template to assist the Commission in its task of evolving and bequeathing to the Nation a fair, just and equitable new revenue sharing formula.
FRC Charges Corps Members on Fiscal Prudence
The Fiscal Responsibility Commission (FRC) has charged members of the National Youth Service Corps (NYSC) to be prudent in the management of the nation's resources.
FRC Chairman, Mr Victor Muruako, gave the charge at an inaugural sensitisation programme that took place simultaneously at the NYSC Orientation Camps in Kubwa, Abuja and Keffi, Nasarawa State.

A statement issued on Thursday in Abuja by Mr Bede Anyanwu, Head, Strategic Communications Directorate of the FRC, said Muruako was represented at the event by his Special Assistant, Mr Chris Uwadoka.
Muruako introduced the corps members to the tenets of fiscal responsibility, prudence in public finance management, the budgetary process and economic management generally.
He urged them to take advantage of the Fiscal Responsibility Act, 2007 (FRA) and ask legitimate questions where and when necessary as contained in Section 51 of the Act.
Muruako encouraged the corps members to take into account the good things going on in the country and come up with ways to make them better.
He also assured them that the commission would continue to awaken the citizens consciousness to the need for a transparent and accountable public expenditure management by catching them young.
"The NYSC programme which ultimately produces the bulk of the public servants in our country is obviously a cherished target.
"The struggle to up the ante to achieve our mandates as a commission is on and all hands must be on deck," he said.
The NYSC Camp Directors at the two orientation camps said it was a good exercise that would make corps members to be conscious of fiscal responsibility in their daily dealings.
The sensitisation programmes are a result of a collaborative pact reached with the management of the NYSC during a courtesy visit by Muruako to the Director-General of NYSC, Brig.-Gen. Shuaibu Ibrahim, recently.
The collaboration between the commission and NYSC is to provide a platform for developing future leaders on the importance of fiscal responsibility and prudent management of the nation's resources.
It is also part of efforts by the FRC to ensure that the FRA, 2007 is wholly implemented and popularised in the day-to-day delivery of public service and guarantee value for money for the benefit of citizens.
The FRC also said there were plans to take the sensitisation programme to institutions of higher learning in a bid to push for the adoption of fiscal responsibility in the school curriculum.
FRA which came into existence in 2007 is an Act to provide for prudent management of the nation's resources and ensure long-term macro-economic stability of the national economy.
It also seeks to secure greater accountability and transparency in fiscal operations within a medium-term fiscal policy framework. (NAN)
Trading Returns Negative on NGX, Down by N30bn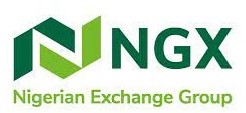 Trading activities on the nation's bourse closed on a negative note on Thursday to halt two consecutive days of bullish sentiment.
Specifically, the All-Share Index dipped 57.03 points or 0.

15 per cent to close at 38,911.31 from 38,968.34 recorded on Wednesday.
Accordingly, the month-to-date and year-to-date losses increased to 0.8 per cent and 3.4 per cent, respectively.
Similarly, the market capitalisation which opened at N20.303 trillion lost N30 billion to close at N20.273 trillion.
The downturn was due to sell-off sentiment in all major sectors except the insurance sector.
The market negative performance was driven by price depreciation in large and medium capitalised stocks, which are Eterna, Lafarge Africa, International Breweries, Honeywell Flour Mills and Guaranty Trust Holding Company.
Consequently, the market breadth closed negative with 17 losers as against 10 gainers.
Eterna dominated the losers' chart in percentage terms by 9.44 per cent to close at N6.52 per share.
SCOA followed with 9.40 per cent to close at N1.06, while International Breweries lost four per cent to close at N4.80 per share.
Honeywell Flour Mills lost 3.93 per cent to close at N3.91, while Union Bank of Nigeria shed three per cent to close at N4.85 per share.
Conversely, Unity Bank led the gainers' chart in percentage terms with 9.62 per cent to close at 57k per share.
FTN Cocoa Processors trailed with 8.70 per cent to close at 50k, while Cornerstone Insurance rose by 8.33 per cent to close at 52k per share.
Chams was up by five per cent to close at 21k, while Sovereign Trust Insurance appreciated by 4.17 per cent to close at 25k per share.
An analysis of the activity chart shows that transactions in the shares of Access Bank topped the activity chart with 24.78 million shares valued at N230.26 million.
Universal Insurance followed with 15.27 million shares worth N3.05 million, while Zenith Bank sold 8.49 million shares valued at N200.67 million.
GTCO accounted for 6.75 million shares worth N182.78 million, while Japaul Gold and Ventures transacted 5.99 million shares valued at N2.99 million.
In all, the total volume of trades dropped by 7.9 per cent with an exchange of 130.20 million units valued at N1.43 billion achieved in 2,962 deals.
This was in contrast with a total of 141.41 million shares worth N2.97 billion transacted in 3,079 deals on Wednesday. (NAN)