Nigeria: Lynch Mob, Broken System
By Wole Olaoye
May the soul of Deborah Samuel and the souls of all other victims of mob lynching through the mercy of God rest in perfect peace as we pray for the Unmade Maker to console their families and forgive their killers. "Never again"!

That phrase was made popular by survivors of the Holocaust in which six million European Jews were systematically murdered in pogroms, mass shootings and gas chambers during World War II by Hitler's forces.

The phrase is thought to have been borrowed from a 1927 poem by Yitzhak Lamdan, "Never again shall Masada fall!".

It has since become the catchphrase of groups campaigning against social, political or religious extremism in any form. Politicians have also found it useful in couching their messages and capturing the imagination of the electorate. Whether the issue is about abortion rights, promotion of gun control following a mass shooting, or measures to fight terrorism, "Never again" comes in handy as a rousing battle cry.

Like the rest of the world, we have borrowed the phrase many times over. Twenty years ago, when one reporter, Isioma Daniel, in a ThisDay newspaper article about the impending hosting of the Miss World Beauty Pageant in Nigeria, used some words adjudged blasphemous of the Prophet of Islam, about 200 people totally unconnected with the writeup were murdered in the killing frenzy that followed in Kaduna.

As far as some religious zealots were concerned, it was their duty and right to play accuser, judge, jury and executioner in a multi-religious country governed by laws that guarantee a cocktail of rights (including the right to fair hearing).
We don't have a shortage of mind-bending tragedies which we pray are never repeated in our lifetime. When Boko Haram first started its campaign of terror by bombing churches and mosques and taking hostages, we said, "Never again".

Over time, hostage taking has become so 'liberalised' that it is now an industry, complete with its own unique franchising and branding. We borrowed the phrase, "Never again" in our dedicated efforts to douse the fire of anger and social dislocation generated by the strife. Sadly, however, such killings have been happening again and again, haven't they?

Among other such cases, one painfully remembers the 2007 incident in which pupils of a secondary school in the North-East beat a teacher to death after accusing her of desecrating the Holy Qur'an.
If anyone thought thunder does not strike the same spot twice, such a person should come to Nigeria where our "Never again" is fast becoming "never say never".

The recent killing and incineration of Deborah Samuel, a 200-level student at the Shehu Shagari College of Education, Sokoto, has followed a familiar pattern. According to reports, the lady posted a voice note to a WhatsApp platform used by fellow course mates, criticising a Muslim colleague for posting religious messages, instead of only messages related to their studies. Some of her mates felt that her audio message contained blasphemous comments on the Prophet of Islam. And they pronounced a sentence of death on her.

The blood-cuddling videos of the horror went viral within hours and, as usual, the killing has brought out the best and the worst in some of the commentators. But I insist that this tragedy does not call for demonisation of any group or religion.
Generalisations defy logic and are usually counter-productive. According to reports, the school's security unit and men of the Nigeria Police tried to shield the victim from the rampaging mob, which was clamouring for her blood, but they were overwhelmed by the students.

Eventually, the lady was clubbed, stoned and set on fire. "Two students have been arrested in connection with the crime committed", said police spokesman, ASP S. Abubakar; "The school has been closed down…" He said the police were on the trail of other participants in the lynching.
The blood-cuddling videos of the horror went viral within hours and, as usual, the killing has brought out the best and the worst in some of the commentators. But I insist that this tragedy does not call for demonisation of any group or religion. Generalisations defy logic and are usually counter-productive.

It is significant that the Sultanate Council immediately issued a statement to distance itself from such an extra-judicial execution. The statement issued by its secretary, Sa'idu Mohammadu Maccido, reads: "The Sultanate Council has learnt with dismay the unfortunate happening at the Shehu Shagari College of Education, SSCOE Sokoto that led to the loss of life of a female student of the institution.

"The Sultanate Council condemns the incident in its totality and has urged the security agencies to bring the perpetrators of the unjustifiable incident to justice."The Sultanate Council has urged all to remain calm and ensure peaceful co-existence among all people of the state and nation."

Bishop Hassan Matthew Kukah also condemned the killing and called for restraint:
"We condemn this incident in the strongest terms and call on the authorities to investigate this tragedy and ensure that all the culprits are brought to book. The only obligation that is owed her immediate family, her fellow students and the school authorities is the assurance that those who are guilty of this inhuman act, no matter their motivation, are punished according to our extant laws of the land… This matter must be treated as a criminal act and the law must take its cause."

He added that: "Meanwhile, I wish to call on all Christians in Sokoto and around to remain calm and to please pray for the repose of the soul of Ms Deborah. It is the first obligation that we owe her. May God grant her eternal rest and console her immediate family."
Those of us interested in national cohesion know that a country cannot be built on discriminatory laws for different parts of the country. If, indeed, we do have one country, then the same set of laws ought to apply all over the land and the same consequences should attend similar crimes. Truth be told, the reason why aggrieved extremists continue to resort to kangaroo justice is because they know they will get away with it. Impunity has replaced legality.

These extremists know that as far as taking responsibility for one's action is concerned, the system is comatose. All that an extremist has to do when he runs foul of the law is to invoke his religious affiliation and he's assured of blind following. But, as I always say, we must never tar everyone with the same grimy brush.
The killing has thrown up a few pertinent questions: Is Nigeria a constitutional democracy or a theocracy? Can religious extremists pronounce death sentence on other citizens without the due process of law? Should radical preachers who provide scriptural justification for homicide continue to walk free to spread intolerance?
Although some Islamic extremists have been labouring to justify the killing, their argument falls flat in the face of the outrage expressed by fellow Muslims of moderate persuasion.
Social activist Aisha Yesufu was inconsolable as she called for justice. She wrote, "Innalillahi wa inna ilayhi rajiun, What manner of barbarism just happened in Sokoto? Who the hell are you to take someone's life? The Prophet (SAW) went to visit a man that usually insult(ed) and pour(ed) debris on him when the man was ill (sic). Nigeria keeps producing serial killers! Oghenna!

"Nigeria just breaks you daily. A family just lost a daughter because heinous acts are unpunished and more people continue to practice them.
"The despicable beings are being killed by terrorists. The mindless and depraved cowards did not go and fight the terrorists killing and maiming. Kai!
"Has there ever been anyone prosecuted for these atrocious killings? We cannot keep producing serial killers who are also begetting new sets of serial killers." The killing has thrown up a few pertinent questions: Is Nigeria a constitutional democracy or a theocracy? Can religious extremists pronounce death sentence on other citizens without the due process of law? Should radical preachers who provide scriptural justification for homicide continue to walk free to spread intolerance? Isn't it presumptuous of man to think he can fight for God?

Alhaji Bello Shagari puts it more succinctly: "Any mob action anywhere killing anyone for any reason is wrong, barbaric and un-Islamic. The sooner our ulama wakes up to educate people on sensitive issues like these the better."
A cleric in the U.K.-based organisation, TrueIslam, says killing for blasphemy is unIslamic: "Islam condemns blasphemy but there's not a single verse in the Holy Quran that teaches Muslims to punish someone just because he insulted the Prophet of Islam, Muhammed (PBOH)….
"So, if Islam does not allow Muslims to punish anyone who commits blasphemy against Islam or the Prophet of Islam, why is it that so many Muslims believe that blasphemy is punishable by death? BECAUSE SOME SO-CALLED MUSLIM SCHOLARS EXPLOIT THE ISSUE OF BLASPHEMY TO CONTROL THE MASSES WHO MAY NOT HAVE ADEQUATE KNOWLEDGE OF ISLAM."

Touché!
May the soul of Deborah Samuel and the souls of all other victims of mob lynching through the mercy of God rest in perfect peace as we pray for the unmade Maker to console their families and forgive their killers.
Can we ever say, "Never again!"?

I commend the words of St Francis Assisi to the nation in this moment of despair:
Lord, make me an instrument of thy peace.
Where there is hatred, let me sow love;
Where there is injury, pardon….

Wole Olaoye is a public relations consultant and veteran journalist. He can be reached on wole.olaoye@gmail.com, Twitter: @wole_olaoye; Instagram: woleola2021.
Obituary: The sparkle in John Chiahemen's eye always told you that he was onto something.
Over the decades, he never lost enthusiasm for that exceptional yarn that would shake the mighty and which he would write with the speed and simple elegance that were his hallmarks, Matthew Tostevin writes.
But John (photo), who died on Tuesday aged 72, was so much more than a brave and dedicated reporter with a fine turn of phrase.
He was a trailblazer and role model.

He was a newsroom leader with an unmatched network of people who would talk to him – and listen to him – from presidents to street sellers. He was a mentor and fierce protector of those who could never have achieved what they did without John's good-humoured guidance.
It was a mark of the respect with which John was held that Nigerian president Muhammadu Buhari was quick to pay tribute.
"The remarkable legacies left behind by one of Nigeria's most accomplished journalists will continue to inspire current and upcoming members of the fourth estate," a statement from Buhari said.
"Chiahemen was respected for his brilliant contributions and editorial role of covering news about Africa from a business and development perspective, beyond the narrow stereotypes of disaster and poverty."
The young journalist from Makurdi in central Nigeria appeared to bulldoze stereotypes effortlessly.
It wasn't from fancy schooling. John was educated close to home in Katsina-Ala and Jos before his degree from the well-reputed Ahmadu Bello University.
Doing youth service at a television station in the southeast city of Enugu, John fell into a world he was to master and make his own. He was a pioneer at the Nigerian Television Authority and held the top news post while still in his 20s.
"John Chiahemen burst into the Nigeria media scene in the 1970s, anchoring the national television NTA Monday programme Newsweek. He won plaudits for his hard-hitting interviewing of the country's leaders who were not used to journalists asking them tough questions," wrote James Jukwey, a former Reuters colleague.
"He joined Reuters after the country returned to democratic civilian rule in 1979. With good contacts within the Nigerian establishment, Chiahemen regularly broke major news and kept Reuters ahead of the competition on most occasions."
With Reuters, John's talents were given a much wider stage.
He moved to East Africa as a correspondent in the early 1980s, a move that like so many others helped to pave the way for other African journalists. It was a time of growing insecurity and John was often out in the field.
"We were privileged to work with him," noted a later Reuters East Africa bureau chief, Jonathan Clayton.
After Nairobi, John moved to Paris and then to a senior position on the Reuters Middle East and Africa desk.
In the mid-1990s, John returned to Africa as the deputy bureau chief for West and Central Africa. The crises were deepening with coups and civil wars and John's steady hand, common sense and courage were vital assets alongside his news judgment and love for the continent.
"His compassion shone through," said Corinne Dufka, now West Africa director at Human Rights Watch. As a Reuters photographer, she was on numerous perilous assignments with John.
On one mission in Sierra Leone, John was in particular danger after the capital was seized by rebels whose trademark was cutting off limbs. They were hunting for Nigerians because of Nigeria's role in the ECOMOG peacekeeping force. John's colleagues hid his passport as they all holed up to await Marine evacuation by helicopter and as the bullets flew ever closer.
"He tried so hard to be calm under pressure," Dufka recalls. "John was incredibly competent, he still filed, he reported, he used his contacts with the Nigerian ECOMOG soldiers and he just carried on and soldiered on with professionalism."
John loved the time he spent with his wife Winnie "Chizi" Chiahemen and daughter Mimi in the relative stability of Abidjan, where they often hosted visiting correspondents. Any reporter who worked with John would quickly find out how much his family meant to him.
All too often, John needed to be back on the road. Never a devotee of corporate penny-pinching, John travelled in the best style he could. He knew it was a way to develop those all-important contacts, though he was as ready as anyone to rough it when he had to.
John's experience and readiness to share made him a guide and inspiration for many.
One young reporter submitted only scanty notes from a first Reuters assignment covering an Ebola outbreak. Returning to the office hours later, the reporter found a perfectly written story on the wire that got him a byline in The Guardian. It was pure John for decades: working selflessly to get the story out while others took the credit.
During an episode in Kinshasa, with dictator Mobutu Sese Seko's days coming to an end, John and the Reuters crew came under attack from the authorities and their deportation was ordered. It was John who organised a speed boat escape across the Congo River that could have come from a James Bond film – perhaps with touches of Nigeria's chaotic Nollywood film industry.
When Reuters upgraded its Nigeria coverage and appointed a full bureau chief, it was John who was the perfect person. The fact that John's stature in Nigeria remained so high was evident from his spectacular welcome party, attended by the chief of police, senior army officers and leading politicians among others.
"To me he was significant as a Black guy who made it at Reuters. To that extent, he was a role model," said Matthew Mpoke Bigg, a colleague who is now with The New York Times.
After Nigeria, John moved to Johannesburg as bureau chief for southern Africa. There were difficult stories to cover such as the rolling crisis in Zimbabwe, but the narrative around Africa was shifting to one of opportunity and investment.
John was a leading force in shaping that as bureau chief and at the helm of the Reuters Africa website, making it the go-to place for news about the continent and winning the best site award at the Diageo Africa Business Reporting awards.
"He had a great sense of fun, a tremendous belly laugh and was very respected in Nigeria and elsewhere on the continent," said former Reuters Middle East and Africa editor Barry Moody, noting John's "Healthy cynicism about political leaders inside and outside Africa with a good bullshit detector."
John retired from Reuters in 2009 having had an impact that few could match.
At their home in Johannesburg, John and Chizi were as much a centre of attention as ever with fabulous parties that brought together journalists and movers and shakers.
John was not done with the news world. He became a valued consultant to media organisations and other institutions and returned to the broadcast world as the pioneer managing editor of the Arise News Network, setting the stage for its emergence as a global news service.
"A giant in the Africa media industry, yet a kind man who inspired so many young people across the continent to be better journalists," wrote Gary Alfonso, a former CEO and managing director for CNBC Africa and for Fox in Africa. "You taught me about people. And generosity. And writing. You leave the media industry in a better state than you found it."
John's last major piece of work was a book he wrote for Afreximbank, published in 2021 and titled One Market: The Making of the Inaugural Intra-African Trade Fair. John knew he was falling ill and was happy to have completed the assignment "right on time" as he put it. As always, he delivered.
John fought the long and valiant battle against motor neurone disease (ALS) with the dedication he had brought to everything he did.
Some of John's many friends were lucky to speak to him or send messages as the end neared. He smiled when he heard them. And there was still that old sparkle in his eye.
"He was selfless to his last breath," his family said in a statement.
John died peacefully in Johannesburg surrounded by his family.
He is survived by his wife Winnie "Chizi" Chiahemen; daughters: Ide Wise, Fanen Chiahemen and Mimi Chiahemen as well as his grandson Finley Hemen Kanyin Wise and son-in-law, Ben Wise. He is also survived by brothers and sisters, including Tom Chiahemen, who was inspired by his brother to follow him into journalism and is now a publisher in Abuja.
Does JAMB Decide Cut-off Mark?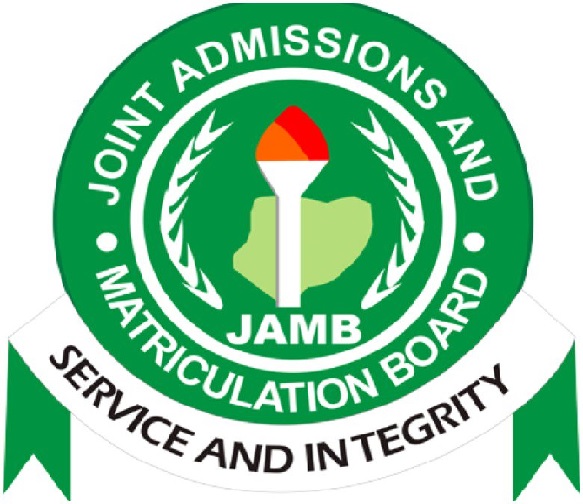 By Fabian Benjamin
There is nothing like a uniform minimum national Unified Tertiary Matriculation Examination (UTME) score for any of the tiers of tertiary institutions and neither does the Joint Admissions and Matriculation Board decide any such requirement for any institution.
The Board does not and has never determined any uniform national UTME scores otherwise known as cut-off mark by the general public for any tertiary institution because, in actual sense, there are no uniform national UTME scores.

The lucid process of admission which the former President of the Academic Staff Union of University, Prof. Nasir Fagge, expounded and which was published in Premium Times is the exact process being followed in the conduct of admission exercise to tertiary institutions in the country. This process has even been improved upon with the elimination of human interefence through its full automation with the introduction of the Central Admissions Processing system(CAPS).
For the purpose of emphasis, the Board conducts the UTME and hands over the results to institutions for the conduct of admissions. However, before the admission exercise commences a policy meeting is held with all the Heads of the Institutions in attendance and chaired by the Hon. Minister of Education. At this meeting, the admission guidelines, which include recommendations from individual institutions and their preferred minimum admission scores, are presented and deliberated upon at the meeting and not JAMB as erroneously portrayed by Prof. Fagge, because JAMB is only a member out of the close to about a thousand participants at the meeting.
Prior to the meeting, for instance, more than 50% of the universities had submitted in writing their minimum scores of 200 and above to the Board for presentation to the meeting for the purpose of deliberation. The same applied for the other tiers of tertiary institutions. The implication of this process is that no institution would be able to admit any candidate with any score below what they had submitted as their minimum score.
Perhaps, it is also apt to address the series of misconceptions as to what is generally described as "uniform minimum national UTME score" for admission into tertiary institutions in Nigeria entails. For some time now, many candidates and some members of the general public have been under the erroneous impression that there is a minimum national UTME score set by the Board, which they also refer to as "cut-off point". The truth is that there is nothing like a national minimum UTME score for all Universities, Polytechnics or Colleges of Education in Nigeria as it is only individual institutions which set their minimum entry scores based on their peculiarities.
The Board has no role whatsoever in the decision of the institutions to determine how or with what criteria they want to admit. The role of the Board is to ensure that the goalpost is not shifted in the middle of the game. Furthermore, in most cases, the UTME score is not the sole determinant of placement of candidates into tertiary institutions. As such, the undue attention to the so-called national minimum UTME score (UTME cut-off point) is a major conception of many ill-informed candidates who assumed that they have finally attained the benchmark having achieved the so-called minimum national score or "cut-off point' for admission.
It is, therefore, a double jeopardy for many candidates who subscribed to the popular myth of a uniform UTME score (cut-off) for all Universities, Polytechnics or Colleges of Education in Nigeria.
The myth also incorporates the erroneous impression that it is only the UTME score that constitutes the benchmark for admission. This is far from the truth. Hence, such candidates on attainment of particular grades in the UTME celebrate in advance of their imminent placement in their institutions of choice, which in reality may not come to pass at the end of the day.
The Board, therefore, for the umpteenth time, is stating unequivocally that there is
no uniform minimum UTME score (cut-off) for all Universities, Polytechnics or Colleges of Education in Nigeria because each institution determines and submits to JAMB its minimum UTME score after analysing the UTME scores of its applicants against its available quota. It should, therefore, be noted that decisions at the annual Policy Meeting on Admission does not reduce this minimum prescriptions emanating from the institutions except in the few situations where these institutions had submitted minimum UTME scores that fall below what the Policy Meeting considers as the acceptable minimum score. That is where the much-talked about 140 came from, which is but a baseline that no institution should cross.
It should, therefore, be noted that UTME score is just one of the two or three scores that are generally cumulated to obtain the eventual aggregate score and ranking of the candidates by most institutions. Other parameters are Post-UTME/Post-A/L qualifications screening test score; O/L grade score; and in some cases, physical test (such as applicable in the Nigerian Defence Academy/Police Academy).Therefore, it is the score from all these segments that are added together to have an eventual ranking table or "cut-off" score.
Prof. Fagge and his likes may wish to request the video clips of the proceedings of the just-concluded 2022 Policy Meeting on Admissions to see how institutions are practically in charge of their various submissions on who they want to admit.
Dr Fabian Benjamin is Head, Public Affairs and Protocol JAMB
No Peace in Niger Delta Until Host Communities Benefit from Oil, Gas Management – Monarch
From Tayese Mike, Yenagoa
The Chairman of the Bayelsa State Council of Traditional Rulers Council and ruler of Ekpetiama Kingdom, King Bubaraye Dakolo, Agada IV, on Sunday advocated greater participation of host communities in oil and gas value chain as a panacea to peace.
He said that until host communities benefits and have a say in the management of oil and gas resources in their domain, the Niger Delta region will not know peace.

Dakolo said it was morally wrong for the federal government to give out oil blocs to people who do not suffer the adverse effects of exploration and exploitation without the consent of the indigenes who bear the brunt of crude oil production.
The monarch, who stated this while speaking at the lighting of the torch of Oil and Gas Stakeholders Festival OGSFEST 2022, at the Conference Hall of the Traditional Rulers Council secretariat in Yenagoa.
He noted with regrets that the community where oil was first discovered in commercial quantity, and the entire Niger Delta have nothing to show for, six decades after the exploration and production of crude oil.
"And this strong message is to the Nigerian State, you cannot steal of what is ours and expect to sleep, it is not because we don't want you to sleep, it is because of your attitude, so if you want to sleep, if the Nigerian state wants to make it easy for law enforcement agents, then they should give to us what is ours.
"Let us manage what is ours, let us be a major voice in determining how to use what is ours and then everyone will go to sleep.
"You cannot take our kingdoms and give to other people in the name of oil blocs without our consent, knowledge, without our involvement and you want to sleep well, you can't sleep well, and it's natural.
"We deserved to see sixty years of oil in Ogbia Kingdom, in Bayelsa State and in the Niger Delta, we are tired of having our oil monies as refineries in Equatorial Guinea, as streets and hotels in Europe or stacked away in the Swiss Banks, and not available for our use," Dakolo said.
In her address, the Convener of OGSFEST 2020, Ms Onome Wilkinson, said the Oil and Gas Stakeholders Festival Torch Ceremony is designed as the flag off of the "OGSFEST UYO 2022" to be held at in Akwa Ibom State capital in August.
She said OGSFEST, through a funfair approach, is aimed at promoting peace, unity and a symbiotic relationship amongst host communities and the Nigerian Government towards achieving unbridled economic development of oil producing areas and the entire country.
"We will encapsulate under festive mood, a realistic view of the narrative of host Communities, the sincere efforts of the Government and the tangible socio-corporate interventions of both NOC'S and IOC'S towards the development of the oil rich Niger Delta Region over the years.
"The Festival amongst others will showcase essay competitions, epic dramas, colorfully packaged in a series of command performances by selected state cultural troupes, side by side with round table discussions on quite a number of plenary bordering on environment, oil spillage, PIA and more," Wilkinson said.