Nigeria Will Appeal $9bn Debt Judgment- Emefiele
'Buhari's directive on food import part of CBN policies since 2016'
By Mathew Dadiya, Abuja
The governor of the Central Bank of Nigeria, Godwin Emefiele Monday, said that the country would appeal the recent judgment of the United Kingdom, Business & Property Courts (the Commercial Court) which awarded a cumulative sum of $9bn against Nigeria and in favour of a foreign firm, Process & Industrial Developments Limited.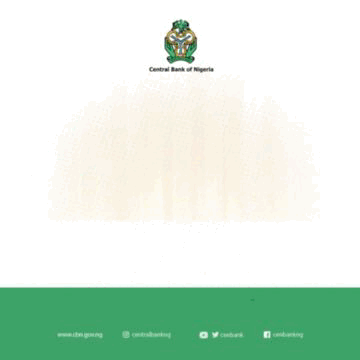 The central bank governor, disclosed this while speaking to State House correspondents at the sidelines of a  presidential retreat for ministers – designate, at the Presidential Villa, Abuja.
Emefiele also assured investors across the globe not to entertain any fear over the matter adding that Nigeria has sufficient and strong grounds on the basis of which it could file a stay of execution and appeal.
He maintained that the federal government would aggressively follow through to ensure that the execution of that judgement was stayed and that the appeal succeeds at every level both within Nigeria and abroad. 
"It is important for me to use this opportunity to assure our friends, local and foreign investors who called to expressed solidarity with us, not to express concern but to say that there is no need for anybody to worry, " he said.
The apex bank boss explained that  there were certain anomalies in the process leading to the award of the contract which was being looked into by the Economic and Financial Crimes Commission(EFCC).
"I am not scared at all and I think it is also important that this question has come up. Since the news about the judgement broke out late on Friday, we have been discussing with our counsel, and they have advised that there are sufficient and strong grounds on the basis of which we could file a stay of execution and also an appeal against that judgement. 
"We know that the implication of that judgement has some impact on monetary policy and that is why the CBN is going to step forward and very strongly too to ensure that we defend the country and defend the reserves of the Federal Republic of Nigeria.
The CBN governor also clarified that President Muhammadu Buhari's recent directive on food importation was already on the bank's management forex policies since 2016.
He explained: "Mr. President's comment on the issuing of forex to people who import food items into the country, is in the logic of CBN's management foreign exchange policies that we started since 2016.
"If you recall, we started with about 41 items (food and non-food items), because we believe that those items can be produced in the country.
"As we stand today, there are about 43 items on that list and I will say substantially most of them are food items. We are basically saying, if we have a food item that can be produced in the country, why should we waste scare foreign exchange importing those items into the country, when those can be produced in the country.
He also described the attempt to misrepresent the comments of the President as very unfair and unfortunate.
According to him,the move  by the president is  to strengthen the position of CBN, "to say that he believes in what the CBN has been doing since 2016 and there is need for us to reinforce that going forward."
"I will say that to be honest, we would aggressively go more into the list of items that are being imported into the country, items that can be produced in Nigeria. 
"I will like to stress that we would ensure that more of these items will get on the list of items that are going to be restricted from accessing foreign exchange in Nigerian banking industry not just from the CBN source.
" Because, I have heard some comments that maybe it's about the CBN's source, it is not the CBN's source, we are saying you will not be able to access foreign exchange from the Nigerian banking industry because it is important for us to produce these items in Nigeria and we will follow through on them.
The CBN governor maintained that there would not be an amendment to the forex restriction policy for some items.
"There will never be an amendment because the issue is this, why should we be exporting jobs to other countries? Today we are complaining that there is a high rate of unemployment, leading to some extent the level of insecurity in the country, why should we allow people to import food that can be produced in the country?"
He emphasised that Nigeria needs to improve wealth in her rural communities, insisting, "we will not change course, we will even be more aggressive on this programme."
On whether the President's directive  will affect the  Africa Free Trade Continental Area Agreement Emefiele explained that it would not affect the content of the AfCFTA. 
He said, "in any case the AfCFTA is an agreement that is ongoing, the terms of engagement are still being discussed and negotiated.
" The important thing is that Nigeria needs to stand as the largest economy in Africa and the largest populated country in Africa, we need to stand and dictate the terms under which we want to be in it and this is what we are staying.  
The CBN governor said it's wrong and inappropriate that an item that could be produced in Nigeria should be imported into Nigeria.
 At this time, Emefiele said "we need to create jobs for our country, for the youths. 
"We yearn for growth and the only way we can really accelerate growth in Nigeria between now and next four years is to see to it that items that can be produced in Nigeria are indeed produced in Nigeria rather than being imported into the country."

Umahi congratulates Mbah, urges opposition parties to stop distraction in Enugu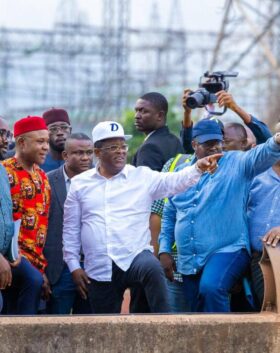 …..Umahi congratulates Mbah
Minister of Works, Chief Dave Umahi, has congratulated Gov. Peter Mbah on his victory at the Enugu State Governorship Election Petition Tribunal, even as he called on opposition parties to stop distracting the governor.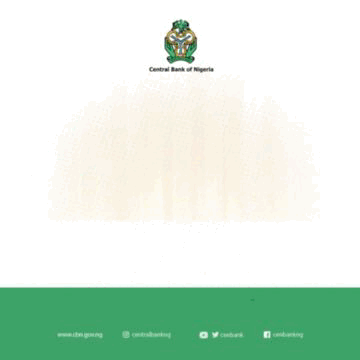 Umahi, who is an All Progressives Congress (APC) stalwart, said it was not about party affiliation but about the quality of the individual chosen by the people of the state to lead them.
The minister, who said this when he inspected the collapsed bridge at the Enugu end of the Enugu-Port Harcourt expressway, advised the opposition in the state not to waste their time contesting Mbah's 'divine and people's mandate'.
He also said that Mbah's initiative to commence the reconstruction and dualisation of Enugu-Abakaliki road up to the Ebonyi boundary was another display of people-driven leadership by a private sector person in governance.
"I am happy that you came from the private sector. There is a high hope, especially with the steps you have taken so far.
"They are in tandem with President Bola Tinubu's steps and I pledge to support you. There must be a change; we must reset the country.
"I want to publicly say, while congratulating you on the tribunal victory, that whoever is taking you to court must stop wasting his time as you are clearly the people's choice and for good reasons.
"So we will continue to support and pray for you and I urge whoever is distracting you that they should understand the steps of God and know that your emergence is divine and we are very proud of you.
"I know Gov. Mbah as a very successful private person and he is going to bring it to bear in the governance of this state.
"I also believe that what he is bringing to the table will rub off positively on Enugu State, the entire South-East states," he said.
The minister also commended Mbah for ending sit-at-home in the state, describing it a major step forward for the Igbo nation.
"Let me also thank you for being able to courageously stop sit-at-home in Enugu State.
"It is a major thing you have done for the Igbo people and for the country," he said. (NAN) 
…..Umahi congratulates Mbah
FG Plans Full Production Capacity  Revamp  for DICON  – Matawalle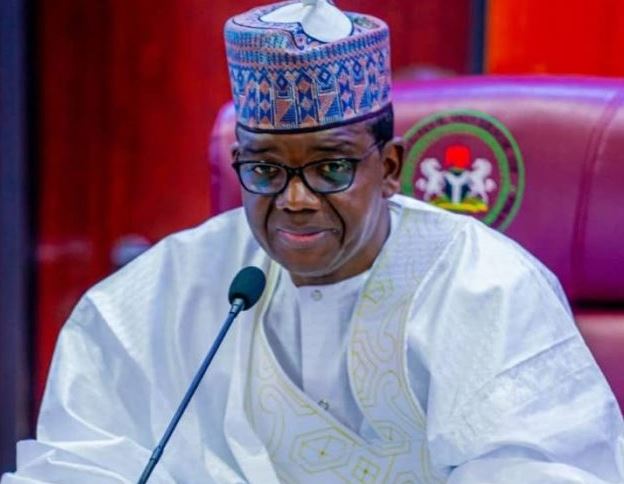 By Tony Obiechina, Abuja
The Minister of State for Defence, Dr Bello Muhammed Matawalle, has charged the staff and engineers of the Defence Industry Corporation of Nigeria (DICON) to improve on their performances as Federal Government plans to revamp and scale up the industry to a full production capacity.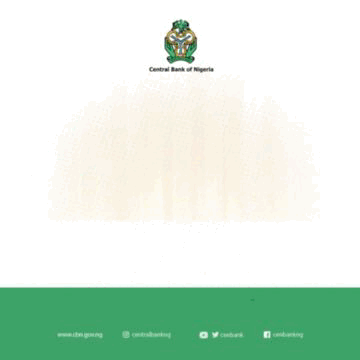 In a statement by the Acting Director of Press and Public Relations of the Ministry, Attari Hope in Abuja on Saturday, Matawalle stated this during his maiden visit to DICON facilities in Kaduna State.
In an address to staff of the industry, he said "as the technical personnel of this promising industry, your professionalism and dedication to work is paramount in sustaining the vision and growth of this industry.
We will ensure you get adequate funding to achieve this."
The Director General of DICON, Maj Gen AE Edet, lauded the Minister of State for his words of encouragement and assured hm of DICON's unwavering commitment to its vision and objective which it was set up.
As part of his maiden tour of DICON, the Minister of State visited the DICON's Special Equipment Factory, Ballistic Helmet Production Unit, Tailoring Unit, amongst others.
Kwara EXCO Okays N239bn 2023 Revised Budget
Kwara State Executive Council has given approval to Governor AbdulRahman AbdulRazaq to present to the state House of Assembly, a draft revised 2023 budget of N239,084,199,757.00, with capital expenditure taking some 50.2% of the chunk, while recurrent tanked to 49.8%.
The revised budget is 27% larger (N50,238,596,196.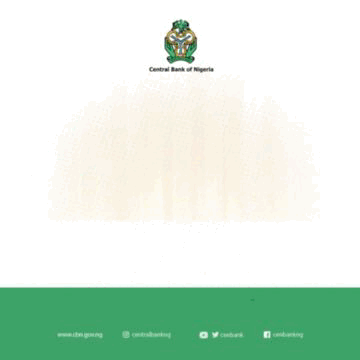 00) than the approved 2023 budget earlier approved by the House.
The approval followed a submission from the Commissioner for Planning and Economic Development, Hon.
Lafia Aliyu Kora Sabi, who said that a service-wide and bottom-up process for the revised budget started since June 2023 — followed by thorough deliberations and reviews of submissions from the Ministries, Departments and Agencies (MDAs) of the government by the Central Budget Committee (CBC).
"The pertinent factor governing the selection of projects for execution in the remaining part of the year is the emphasis placed on capital projects that are critical to stimulate the economic activities in the state for inclusive growth and development," Sabi told the council, adding that special considerations have been made to boost economic activities and improve the living standard of the people.
The cabinet, among other government processes, also approved for Star Sewing Machine Limited, an International firm, to manage the state's Garment Factory following a long-drawn bidding process involving open tendering in line with relevant laws.
Held Friday evening, the council meeting was chaired by Governor AbdulRazaq, attended by Deputy Governor Kayode Alabi; Secretary to the State Government, Alhaji AbdulKadir Mahe; and all the commissioners.
Chevron continues to partner Nigeria for socio-economic development—MD
Chevron Nigeria says it has continued to make significant investments in Nigeria including generating socio-economic development in several communities across the country in its six decades of operation.
Its Chairman and Managing Director (MD), Mr Rick Kennedy, made this known in a statement on Sunday in commemoration of Nigeria's 63rd Independence Day.
Kennedy said that the company strove to build lasting relationships to help enable human progress now and into the future.
According to him, Chevron Nigeria has been successful in leading and investing in some major initiatives in the Nigerian oil and gas industry.
"These include the development of the Deep Water Agbami project which has produced over one billion barrels of oil.
"The development of the Escravos Gas Processing facility to enable the reduction of flares and be the largest supplier of on-spec domestic gas in Nigeria.
"Also, the development of the Escravos Gas-to-Liquids facility to reduce gas flaring and produce high quality diesel," he said.
The MD said also, that Chevron companies in Nigeria had developed and imbibed the Local Nigerian Content development philosophy well before the enactment of the Nigeran Oil and Gas Industry Content Development Act ("NOGICD Act") in April 2010.
He said that Chevron had helped in building the capacities of several Nigerian businesses by providing training, contracts and procurement opportunities to Nigerians on all projects in our operations.
"For the last 10 years, one of the Chevron Nigeria companies, Chevron Nigeria Limited has spent an estimated annual average of $1 billion on Nigerian suppliers and service providers.
"Chevron does all these, not because it is compelled to, but because it is the right thing to do," Kennedy said.
Also, Chevron Nigeria's General Manager, Policy, Government and Public Affairs, Mr Esimaje Brikinn, said that Chevron Nigeria's focused on helping to engender the development of communities in the Niger Delta.
According to him, this is through the erstwhile Global Memorandum of Understanding (GMoU) a community-driven, participatory partnership model for community engagement pioneered by Chevron Nigeria in 2005.
"Through the GMoU, we provided funds to execute hundreds of projects in the communities where we operate in the Niger Delta region.
"This has led to social investment projects benefitting over 600 communities in the Niger Delta area.
"We will be leveraging our experience with the GMoU in the implementation of the Host Community Development Trust provisions of the Petroleum Industry Act," Brikinn said. (NAN)