Nigerians Using Social Media to Instigate Violence, Buhari Laments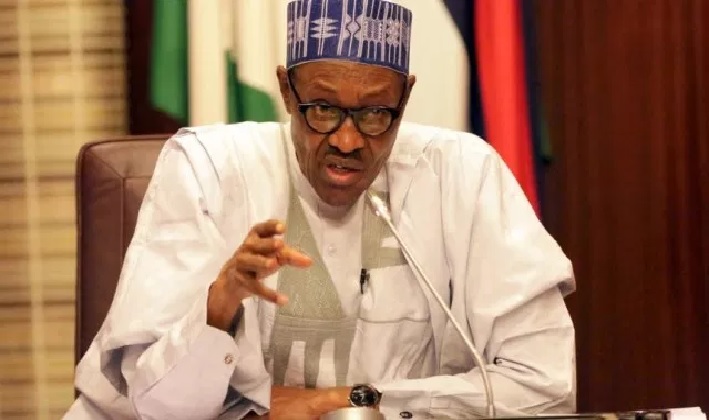 By Mathew Dadiya, Abuja
President Muhammadu Buhari has said that technology has been abused as a tool for instigating violence, instead of its good intent.
The President made the assertion on Friday, when he received in audience the Chairman and Board members of the Federal Radio Corporation of Nigeria FRCN, at the State House, Abuja.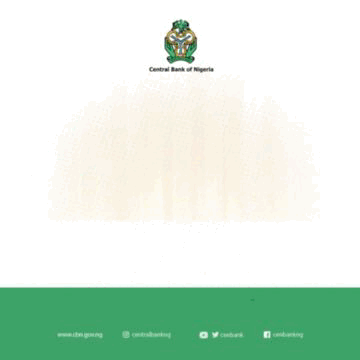 The President said: "Generally, technology has been enabler for good.
However, in recent times, we are seeing this platform more and more being used to instigate violence and hate.
"Nowhere is this disturbing trend more apparent than in the various media platforms, where fake news is gaining momentum and is being used to divide and destabilise communities and indeed nations around the world.
"We see images being manipulated to give legitimacy to lies. We hear voices on radio preaching falsehood and hatred. We also read stories that are already sponsored by individuals who stand to gain at the expense of truth, peace and harmony," he said.
The Nigerian leader said that despite all these, the powerful weapon that can counter such manipulations is truth.
"Like I mentioned a few months ago, at the World Economic Forum in Jordan, since digital information age is borderless, this means we must be ready to respond with the best weapon we have; truth," he said.
The president therefore, urged journalists to save their profession by tackling the growing trend of fake news.
"Journalism as a profession is primarily based on being truthful. With the growing increase in fake news, the future of your profession is under threat and therefore you must be ready to correct this and safeguard your professionalism and reputation," the President advised.
The President charged the FRCN to proactively develop programmes based on truth, facts and broader national interest.
"You should also have strategies to react to fake information and sensitise our citizens not to believe stories at face value especially when the source is unknown or not credible, where supporting facts are not available."
Commenting on the requests presented by the FRCN Board, the President advised the Corporation to make a formal presentation through their supervising ministry.
In his remarks, the Board Chairman of FRCN, Aliyu Hayatu, advocated more funding for the broadcast outfit, in order to compete favourably with its equals.
"It should be noted here, Mr President, that powerful foreign countries such as Germany, China, Britain France and the US, spend the equivalent of billions of Naira of their tax payers' money to broadcast in local Nigerian languages.
"Only recently the British government set aside about two hundred and seventy million pounds sterling, the equivalent of one hundred and thirty-five billion naira, to enable the BBC expand and boost its foreign languages broadcast. As part of this expansion, the BBC is now broadcasting in lgbo, Yoruba and Pidgin English, in addition to the well establish Hausa language broadcast which has now been on, for well over fifty years.
"The sponsors of these foreign broadcast outfits are not competing with each other in broadcasting to Nigerians for immediate gains in terms of Naira and Kobo. The competition is for the soul and mind of Nigerians. The regrettably disturbing result is that because of the very weak transmission capability of particularly, the FRCN, Nigerians are left with no option but to listen more and more to these foreign radio broadcasts," he said.
He pledged FRCN's unwavering support for the success of the current administration's next level agenda.
TETFund pledges support to reduce unemployment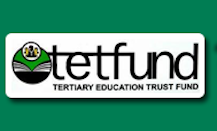 The Executive Secretary, Tertiary Education Trust Fund (TETFund),  Sonny Echono, has pledged support for measures that will improve employment of graduates in the county.
Echono made the pledge at an Implementation Support Workshop for National Employability Benchmarking Programme in Nigerian universities in Abuja on Wednesday.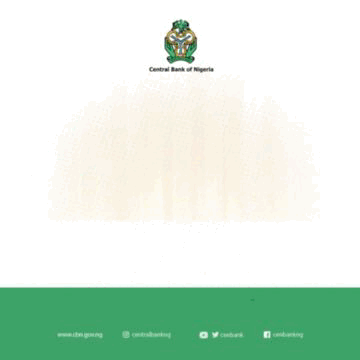 He stressed the importance of implementing the recommendations contained in a report submitted by the International Finance Corporation (IFC) to ultimately reduce the high rate of unemployment in the country.
"The report indicates that the aggregate average score of Nigerian benchmark institutions across the five dimensions of employability is 2.
3 out of 4.0 which is just above the average of all institutions benchmarked globally (2.2).
"The report which also covers the assessment of the institutions' Digital Learning Strategy shows that surveyed universities lagged behind global best practices in application of digital learning strategies, access to large multidisciplinary databases and digital course-reserves as well as the level of faculty digital skills.
"This obviously require deliberate action on the part of all stakeholders to address our peculiar challenges," he added.
Echono said that Nigeria being a developing economy is faced with the challenges of high unemployment, particularly youth unemployment which is at an all-time high in the country.
He added that an increasing number of young Nigerian graduates from tertiary education institutions are being released into the labour market with a continuously shrinking absorptive capacity.
"The structure of the economy which is largely import dependent has further limited the ability of the country to generate commensurable jobs due to low level of industrialisation, thereby aggravating the unemployment situation in Nigeria.
"Thus, aligning our intervention activities to meet our changing needs, and strengthening our education delivery towards fostering an entrepreneurship culture are some of the best ways for unleashing the enormous youth potential," he said.
He added that the fund is also working to address unemployment as well as other societal problems, thereby growing the economy.
He said that strengthening entrepreneurship education and training are crucial to achieving this.
"As an intervention agency for tertiary education in Nigeria, TETFund is deliberately refocusing its intervention activities to support learning outcomes and employability of Nigerian tertiary education graduates.
" I am pleased to report that the Strategic and Operational Plan for refocusing TETFund entrepreneurship intervention for employability and innovation was approved by the Federal Ministry of Education in March 2023.
"Consequently, the requirements and guidelines for accessing entrepreneurship development intervention of the Fund were revised in line with the approved Plan.
"In addition, the Fund is in the process of establishing entrepreneurship and innovation hubs in our beneficiary institutions across the six geo-political zones of the country, to link them with industry.
"This is with a view to enhance entrepreneurship development, innovation and employability in line with contemporary global best practices," he said.
He, therefore, said that the interventions would help promote the transformation of beneficiary institutions into catalysts for knowledge creation and organising the translation of knowledge into usable products and services for addressing societal problems.
Chairman tasks new CEOs on leveraging expertise for delivery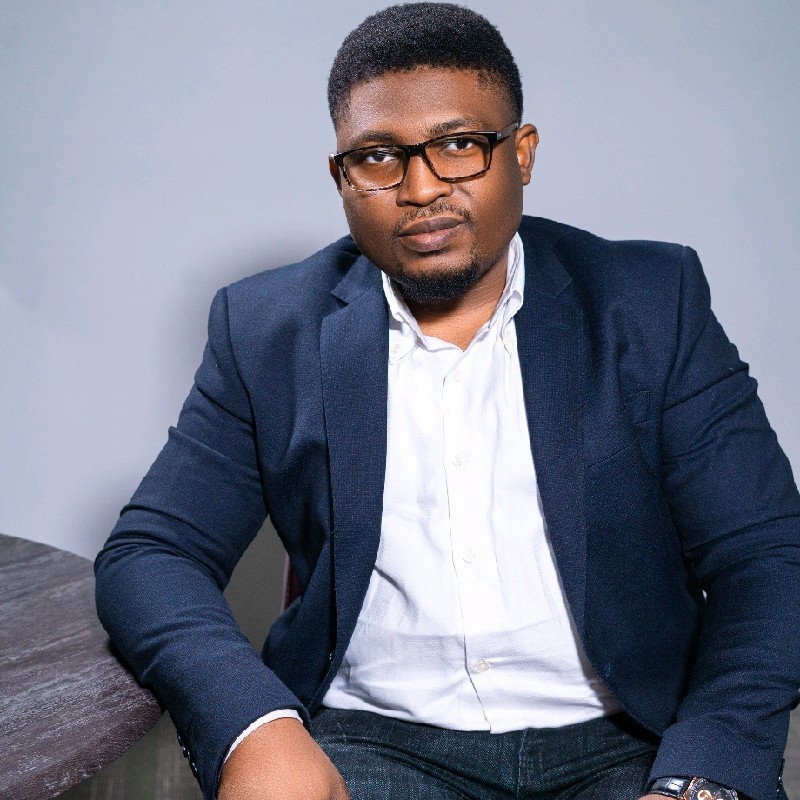 The Chairman, Uniccon Group, Dr Chuks Ekwueme has tasked newly appointed Chief Executive Officers (CEOs) to leverage their expertise and social currencies to deliver on the responsibilities entrusted to them.
The General Manager of the group, Mr Kehinde Ake, who said this in a statement on Thursday in Abuja, added that the CEOs were appointed at the Uniccon subsidiary offices.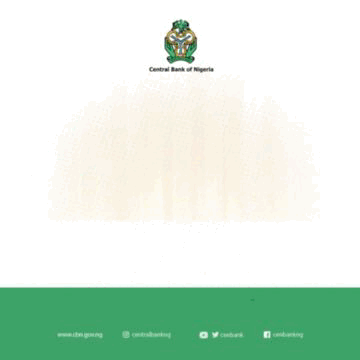 Ake quoted the Chairman as saying that the appointees of its Chuksprime Organics, SmartAfri Labs and Baba Sky Technologies subsidiaries were Mr Chris Ebosie, Mr Eval Esege and Mr Ronald Ajiboye accordingly.
He said the appointments were critical to repositioning the Group's subsidiaries for market traction and more impact in the technology space.
Ekwueme said that they were appointed based on their great expertise and specialty.
He said: "The choice of Chris to lead Chuksprime was an easy one, given his great expertise and management experience across several industries and stake in creating the blockchain technology and managerial prowess.
"On Ajiboye, I could not have made a better choice given his foothold in UAV-drone research, development, marketing and networking in the UAV space."
The chairman said that Chuksprime was an agro export company focused on the sourcing, processing, and export of Natural and organic agro commodities.
He said Smartafri Labs was a blockchain hub for the NFT marketplace, utility tokens and the metaverse. It drives African creatives, and creation and incorporates its cultures into the specialised niche.
According to Ekwueme, Baba Sky Technologies engages in the research, development, deployment and commercialisation of customised military, surveillance, agro and use-case UAV-drone.
In response, the new executives thanked the chairman for the confidence reposed in them and promised to exceed expectations with the cooperation of management and members of staff.
Police declare Owodunni Ibrahim, `Primeboy', wanted in connection with Mohbad's death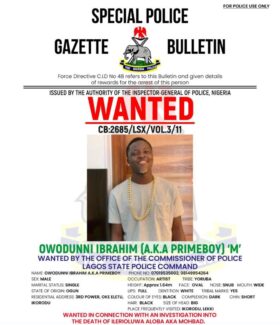 Police in Lagos State on Wednesday declared one Owodunni Ibrahim popularly known as "Primeboy'', wanted in connection with the death of 27-year-old singer, Ilerioluwa Aloba, better known as Mohbad.
The police also placed a N1 million bounty on Primeboy's head for anyone who gives information leading to his arrest.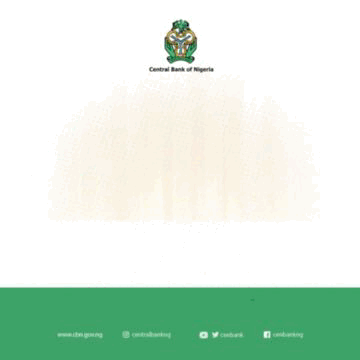 Mohbad died in controversial circumstances on Sept.
12 and was buried on Sept. 13, but his corpse was exhumed on Sept. 21 for autopsy.
Fans and celebrities took to the streets protesting the singer's death and demanding that justice be done as they suspected foul play in his death.
Police spokesman in Lagos State, SP Benjamin Hundeyin, stated that police declared Primeboy, an associate and friend of Mohbad, wanted following his refusal to honour police invitation.
"Following his failure to honour police invitation successfully sent to him since the commencement of investigation into circumstances leading to Mohbad's death, the police hereby declare Owodunni Ibrahim aka Primeboy wanted.
"Ibrahim is approximately 1.64m tall, male, dark-complexioned with tribal marks and Yoruba by tribe.
"His last known address is 3rd Power, Oke Eletu, Ikorodu area of Lagos State.
"If seen, contact the nearest police station or call 08036885727.
"Commissioner of Police, Mr Idowu Owohunwa, offers a handsome reward of N1 million to anyone with useful information leading to Primeboy's arrest,'' Hundeyin stated.