Nigeria's Muhammad-Bande Takes Over as 74th UNGA President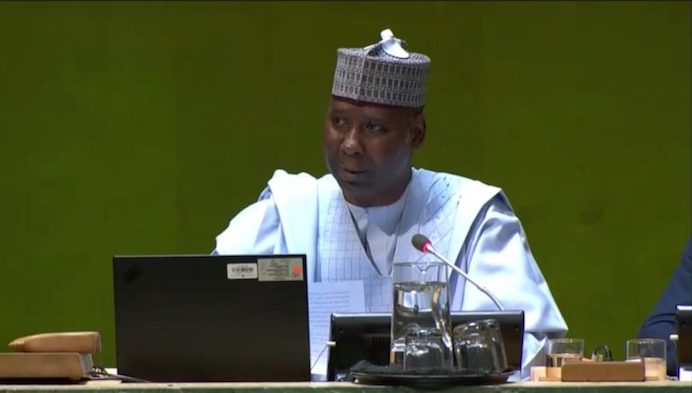 Nigeria's Tijani Muhammad-Bande has assumed duty as President of the 74th session of the UN General Assembly which opened on Tuesday.
He performed his first official assignment by presiding over the session attended by UN Secretary General Antonio Guterres and the Under-Secretary-General for the General Assembly and Conference Management, Mr Movses Abelian.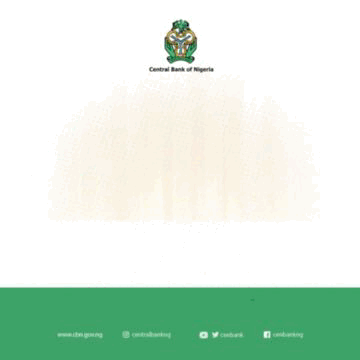 In his opening address, the new PGA identified promotion of peace and security through conflict prevention as one of his areas of focus.
"I will collaborate and coordinate with the Security Council and the Secretariat to ensure that greater attention is paid to prevention rather than reaction to full- blown conflict.
"I will also advocate for effective early detection and warning systems as well as mediation, negotiation and peaceful settlement of ongoing conflicts.
"I will work to engender cooperation that addresses drivers of conflict such as poverty, exclusion and illiteracy,'' he said.
Muhammad-Bande listed other areas of priority as climate action, quality education, human rights, gender parity, poverty reduction, zero hunger and inclusion.
Stating that it was time for action on the plans of the General Assembly, Muhammad-Bande solicited the continued support of members to actualise his vision.
In his remarks, Guterres lauded the priorities set by the PGA which he said were central to the Sustainable Development Goals.
The UN Chief noted that multi-stakeholder engagement would be essential in all those areas, urging stronger partnership between the GA and relevant organs of the UN.(NAN)
Couple Win Caine Prize For The First Time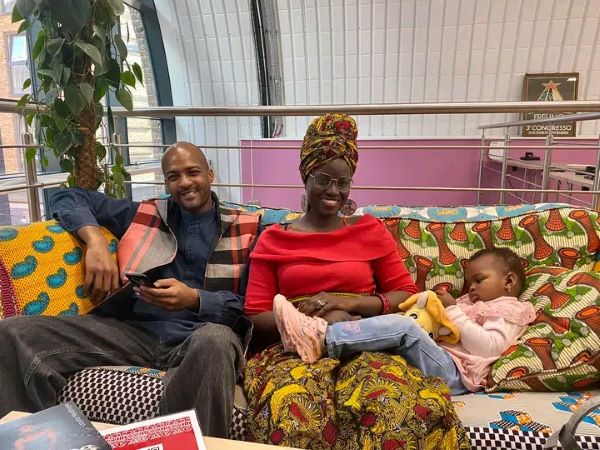 A husband and wife from Senegal have won the 2023 Caine Prize for African Writing.
Mame Bougouma Dienne and Woppa Diallo were awarded the prize for their short story, a collaborative effort, entitled "A Soul of Small Places", which the judges described as "thunder and poetic."
This marks the first time a pair has won the award since it began in 2000, as well as the first time the prize has chosen a winner from Senegal.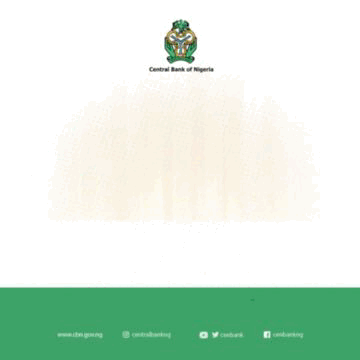 Diene and Diallo win a cash prize of £10,000, and will have their work featured in the 2023 Caine prize anthology, "This Tangible Thing and Other Stories. "
Runners-up Yejide Kilanko, Tlotlo Tsamaase, Ekemini Pius, and Yvonne Kusiima will receive £500 and also feature in the anthology.
According to The Guardian, Chair of judges Fareda Banda, professor of law at SOAS, praised Diene and Diallo's "visceral tale". She and her fellow judges, the writers Edwige-Renée Dro, Kadija George Sesay, Jendella Benson and Warsan Shire, felt the collaborative work spoke "powerfully, but not didactically, to one of the pressing global issues of our time."
"It reminds us too of the power of love in all its forms", Banda added. "The winning story leaves a lasting impression and invites readers to return to it."
The Senegalese duo's "A Soul of Small Places" draws on Diallo's experiences of gender-based violence, set against a backdrop of African cosmology in which spirits and humans coexist.
Diallo's feminist activism began when she was just 15. At that age she founded L'Association pour le Maintien des Filles à l'Ecole (The Association for Keeping Girls in School) in Matam, Senegal.
Her contribution to A Soul of Small Places was through ideas and experience: Diene, whose debut short story collection, Dark Moons Rising on a Starless Night, was nominated for the 2019 Splatterpunk award, physically wrote the story.
UK Court Restrains Alison-Madueke With Electronic Tag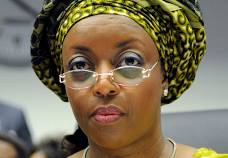 By Ben Atonko, Abuja
Former Minister of Petroleum Resources, Ms Diezani Alison-Madueke was granted bail by a London court on Monday with conditions that will make her escape from the UK very difficult.
Alison-Madueke faces bribery charges filed against her by the United Kingdom (UK) government.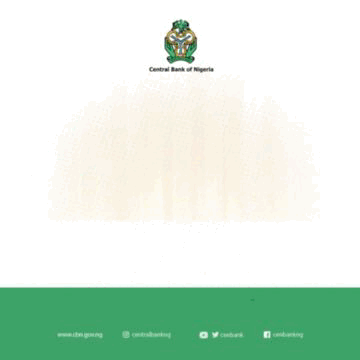 In August, the UK's National Crime Agency said it suspected Alison-Madueke had accepted bribes in return for awarding multi-million-pound oil and gas contracts.
Before the charges against her by the UK government, the former minister was a subject of intense investigations and legal proceedings by the Muhammadu Buhari administration.
Buhari succeeded Goodluck Jonathan under whose administration Ms Alison-Madueke was Minister of Petroleum Resources and chair of the former national oil company, the Nigerian National Petroleum Corporation (NNPC).
She quickly fled Nigeria when Buhari government began investigations into her activities while in office.
The Economic and Financial Crimes Commission (EFCC) had pressed a 13-count charges bordering on money laundering against her alleging that the former minister stole $2.5 billion from the Nigerian government while she was a minister.
On different occasions, the Federal High Court in Abuja issued a warrant of arrest against her as part of the process of bringing her to Nigeria to face charges.
Efforts by the Buhari eight-year administration to extradite her were futile until she was arrested in the UK over similar charges.
The District Judge Michael Snow granted her bail in terms and conditions including a curfew that ordered her to stay indoors between 11P.M. and 6P.M.
The judge ordered her to always wear an electronic tag and imposed a 70,000-pound surety to be paid before she could leave the court building on Monday.
The former minister, during her Monday appearance at Westminster Magistrates Court, spoke only to give her name, date of birth and address.
The charges against her were read out in court, but she was not asked to formally enter a plea.
Her lawyer, Mark Bowen told the court she would be pleading not guilty.
She is scheduled to have her next court appearance at Southwark Crown Court, which deals with serious criminal cases on Oct 30.
Ms Alison-Madueke allegedly received bribes as Nigeria's petroleum minister in the form of cash, luxury goods, flights on private jets and the use of high-end properties in Britain in return for awarding oil contracts.
Prosecutor Andy Young accused her of accepting a wide range of advantages in cash and in kind from people who wanted to receive or continue to receive the award of oil contracts said to be worth billions of dollars in total.
The advantages, according to the prosecutor, included a delivery of 100,000 pounds ($121,620) in cash, the payment of private school fees for her son, and the use and refurbishment of several luxurious properties in London and in the English countryside.
They also included the use of a Range Rover car, payment of bills for chauffeur-driven cars, furniture, and purchases from the upmarket London department store Harrods and from Vincenzo Caffarella, which sells Italian decorative arts and antiques.
Mrs Alison-Madueke, aged 63, who also served as president of the Organization of the Petroleum Exporting Countries (OPEC), was a key figure in the Nigerian government between 2010 and 2015.
US Court Orders Tinubu's Academic Record Release to Atiku by Monday
United States District Court for the Northern District of Illinois has ruled in favour of the presidential candidate of the Peoples Democratic Party (PDP), Atiku Abubakar and ordered that the Chicago State University should release President Tinubu's academic record to the former vice president by Monday.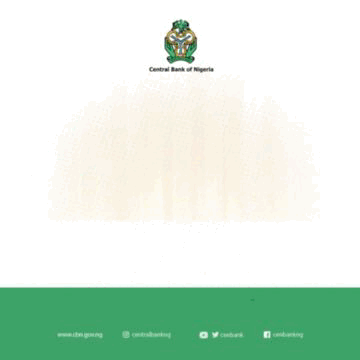 The judge Nancy Maldonado, in a judgment noted that CSU raised no objection to Judge Jeffery Gilbert's decision that the academic record be made public.
The court explained that any intrusion on Tinubu's privacy interests in his educational records is outweighed by Atiku's interest in the sought-after discovery.
Maldonado overruled Tinubu's objections to Gilbert's recommended ruling and therefore adopted the ruling in full.
The memorandum opinion and order stated: "Atiku's application is therefore granted. In light of the pending Supreme Court of Nigeria deadline, represented to the court as October 5, 2023, and based on CSU's representations that it is ready to comply with the discovery requests and produce a witness, the court sets an expedited schedule for completion of discovery. Respondent CSU is directed to produce all relevant and non-privileged documents."The Rule 30(b)(6) deposition of CSU's corporate designee must be completed by 5:00P.M. CDT on Tuesday, October 3, 2023. Given the October 5, 2023, filing deadline before the Supreme Court of Nigeria, the Court will not extend or modify these deadlines."