Obasanjo, Jonathan, Others Honour Igbinedion at 85th Birthday Thanksgiving

Two former Presidents of Nigeria, Chief Olusegun Obasanjo and Dr Goodluck Jonathan were among the dignitaries who attended the 85th birthday thanksgiving service of the Esama of Benin, Chief Gabriel Igbinedion, on Sunday in Benin, the Edo state capital.
The event which took place at the Saint Gabriel, the ArchAngel Catholic Church, was also attended by traditional rulers, politicians, clergies, parishioners, friends and well-wishers of the patriarch.
Delivering the homily, entitled: "Gratitude and Thanksgiving: A fulfillment of God's will", Rev.
Father Alfred Agbonlahor, charged the congregation to take thanksgiving, a moral obligation of Christians, seriously in order to attract God's blessings.
The priest cited relevant sections of the Bible on gratitude, including, Luke Chapter 17: verses 11-19, when Jesus, on his way to Jerusalem, encountered ten lepers, healed them, but only one returned to thank Jesus afterward.
He described the celebrant as "a man after God's heart and a distinguished entrepreneur who has contributed immensely to human capital development in Edo in particular and Nigeria at large.
*He is a dogged man who does not give up in the face of daunting challenges in life.
"If there is no investment, there is no future.
You have diversified your investment; even before we were born, you raised many people through your act of generosity".
The News Agency of Nigeria (NAN) reports the Catholic Archbishop of Benin Metropolitan, Archbishop Augustine Akubeze, who presided over the service, performed the Mass rites.
The Benin monarch, Oba Ewuare, II was represented at the event by the Obasogie of Benin, Chief Eduwu Ekhator and the Aiwerioghene of Benin Chief H. Bazuaye while the The Iyase (Prime Minister) of Benin Kingdom, Chief Sam Igbe was also present.
The Alaafin of Oyo, Oba Lamidi Adeyemi III graced the occasion while the Ooni of Ife, Oba Adeyeye Ogunwusi sent goodwill messages.
A former Senate Deputy president, Ibrahim Mantu, former Senate Whip, Sen. Rowland Owie, former ministers of Industry, Mrs Nike Akande, and Science and Technology, Prof. Emmanuel Emovon were also in attendance.
Others were Sen. Matthew Urhoghide, representing Edo South senatorial district, Prince Sunny Omatseye and retired Deputy Inspector-General of police, Mr Parry Osayande (NAN)

Nollywood Actor Urges Men to Keep Confidence Level High in Approaching Women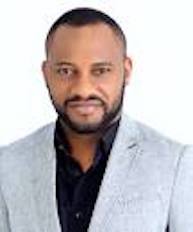 Nollywood actor, Yul Edochie, has urged men to always keep their confidence level high when approaching women for relationship.
The renowned movie star, who took to his Instagram page @yuledochie to give the advice, said building one's confidence as a man in approaching a lady makes the person to get the right choice.
According to him, being frightened by a woman's success is not the best, adding that not all women are interested in money, but in a man's qualities, logic, personality and appearance.
He added that a lady's wealth should not prevent a man to express his feelings, especially when truly in love.
" If she is rich and you, shishi no dey your side, but you like her, tell her you like her.
" If you want to date her tell her. Not all women are after money.
" Some women are moved by the quality of the man, his reasoning, behavior and looks.
" Tell her how you feel, she will either say yes or no, she no go kill you.
" Whetter you are rich or poor, as a human being keep your confidence level high.
"Even your confidence can make her like you, 'Money is not everything ', he wrote.(NAN)
Awka Residents Call out NMDPRA, State Gov't as Petrol Sells for N350
Residents of Awka, the Anambra State capital, have decried what they call the "arbitrary pricing" of petrol by marketers in the state.
Some residents who spoke to the News Agency of Nigeria (NAN) in separate interviews in Awka on Monday, said the marketers' were indulging in sharp practices due to inadequate supervision of operators by the relevant authorities.
NAN reports that petrol, officially known as Premium Motor Spirit (PMS), sells for between N220 and N350 per litre in Anambra, depending on the part of the state or the outlet.
A motorist, Emma Anayo who spoke in Awka said unlike in the past when the difference used to be between N10 and N15 per litre, the disparity now was between N100 and N150 per litre.
Anayo said motorists now buy a litre of petrol for as much as N350 in the town depending on the marketer.
He, however, said a particular filling station sold for N220 per litre whenever they had products to sell and wondered why such disparities should exist where there was a regulator.
According to him, customers are helpless as marketers fix prices the way they liked without anybody questioning them.
"It is sad that in our town, officials of the Nigeria Midstream Downstream Petroleum Regulatory Authority (NMDPRA) are not seen anyway and the Anambra government is not saying anything.
"Nobody is doing anything to bring sanity to the system, we are just on our own," he said.
Another customer, Mr Chukwudi Ibekwe, said it was more convenient for motorists in Onitsha to cross over to Asaba in Delta to buy petrol which was being sold for between N180 and N200.
Ibekwe said another worrisome development in the petrol crisis was inadequate dispensing.
He described the plight of motorists as a double tragedy where they had to pay exorbitant price for less fuel.
"The federal and state governments should wake up, there is hoarding, arbitrary hike and manipulated metering here and nobody is checking all these.
"Most people who came for Christmas are trapped because of the high cost of transportation due to high pump prices.
"We are not seeing NMDPRA, we are not seeing the state government and these people have a serious role to play in ensuring that this anomaly stops," he said.
NAN reports that the NNPC Mega-station in Awka and some major marketers were not selling.
Reacting, Mr Tony Ifeanya, Commissioner for Petroleum Resources, said the state government was worried and was taking steps to address the challenge.
Ifeanya said he had met with the leadership of downstream operators on the matter and that discussions were ongoing towards finding a lasting solution to the crisis.
According to him, the scarcity, hike and disparity in petrol pump price were national issues and fallout of the current realities in the petroleum industry.
"It may interest you to know that I met with the leadership of the petrol dealers in Anambra State and Independent Petroleum Marketers, Enugu zone in my office last Friday," he said.
Mr Victor Orjiakor, NMDPRA Controller in Anambra, neither picked up his calls nor responded to text messages sent to him by NAN. (NAN)
Woman Tells Court How Cleric Allegedly Defiled Daughter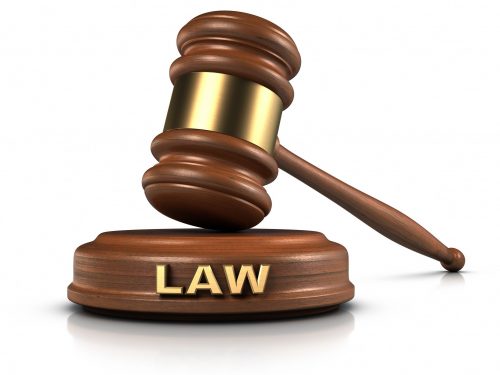 A businesswoman (name withheld) on Monday told an Ikeja Sexual Offences and Domestic Violence Court how a pastor, Chris Mcdouglas, allegedly defiled her 17-year-old daughter.
The News Agency of Nigeria (NAN) reports that  Mcdouglas, a Pastor at Peculiar Generation Assembly Church, Lagos, is facing a nine-count charge bordering on defilement and sexual assault by penetration.
He, however, pleaded not guilty.
The businesswoman is the mother of the alleged victim.
She was led in evidence by the state Director of Public Prosecutions, Dr Babajide Martins.
She testified that the defendant had sexual intercourse with her daughter on different occasions from 2017 to 2020 in the guise of taking her out for gospel ministration.
The witness said that the defendant had sex with the survivor at the back of his church, in different hotels and in her house.
According to her, the defendant cried when she confronted him for defiling her daughter and he blamed it on the devil.
 She said: "Pastor Mcdouglas would come to my house and ask my daughter to follow him for ministration so as to use her talent as a chorister to bless others.
"According to my daughter, he would branch to a hotel and have sex with her.
"When I confronted him with some leaders in the church, he said he was deceived by the devil and told me to forgive him."
The witness said that she recorded her conversations with the defendant as well as his alleged confession, on her phone.
"The pastor, who I trusted so much with my family and see as my spiritual father, had sex with my daughter.
"My daughter told me that Pastor Mcdouglas would sneak into the house while I was not around, cover the curtains, cover her mouth and force himself on her."
The witness further told the court that the alleged sexual encounter with the defendant had plunged the survivor into depression, making her faint occasionally.
She told the court that each time her daughter fainted, the defendant would come and pray for her and request that she should give an offering.
"I used my salary most times to sow seed on the instruction of Pastor Mcdouglas.
"My daughter said that, sometimes,  the pastor would  call her to his house to help and wash his children's clothes and end up raping her.
"He threatened my daughter that she would die if she told anyone about it," the witness said.
NAN reports that six audio recordings of conversations between the witness and the defendant which were contained in a flashdrive, were admitted in evidence.
While being cross-examined by defence counsel, Mr Suleiman Salami, the witness told the court that she had known the defendant for more than 12 years and that her husband had been outside Nigeria for 10 years.
She said that the defendant collects money from her family but did not offer financial help to her family.
According to her, she was a member of the church's ushering department, administrative officer and a member of building committee of the church until she left in 2020.
She told the court that the survivor was her first daughter.
The Investigative Police Officer, Insp Akikuowo Omiere, also a prosecution witness, told the court that she received a report on April 15, 2020, to the effect that the defendant had canal knowledge of his 17-year-old church member.
During cross-examination, the witness said that the survivor told her that she had not had sex before then.
She added that she was shown a medical report of the survivor from Mirabel Medical Centre, which revealed vaginal penetration.
Justice Ramon Oshodi adjourned the case until Feb. 8 for continuation of trial. (NAN)