OPC to Honour Abiola, Fasheun, Soyinka at 25th Anniversary Celebration
Late Chief Moshood Abiola, Prof. Wole Soyinka and Dr Fredrick Fasheun would be honoured as the Oodua Peoples Congress (OPC) celebrates its silver jubilee anniversary on Thursday in Lagos.
Aare Onakakanfo of Yorubaland, Chief Gani Adams, said in a statement on Sunday that the journey that started 25 years ago was not an easy thing.

The Aare Onakakanfo explained that it was the annulment of June 12, 1993 presidential election that culminated in the establishment of OPC.
"The zeal and patriotism of some Yoruba nationalists to liberate Nigeria from the brutal, ferocious and savage hold of military junta led to the thrusting of OPC into national consciousness on Aug, 29 1994".
"The late Dr Frederick Fasehun, myself and seven others took a critical and patriotic decision that the mandate of the late Aare Moshood Abiola (M.
K.O.), annulled must be actualised and Nigeria must be set free from the clutches of dictatorship.
"Five years after the formation of OPC, democracy took a firm root in the country in 1999; today it is a thing of joy that we have 20 years of uninterrupted, participatory democracy in Nigeria.
"But this is not without sacrifice, the late Abiola, whose mandate was annulled in 1993, alongside OPC leaders, fought for the actualisation of the June 12.
"But sadly, the business mogul died in detention in controversial circumstances during the regime of General Abdulsalami Abubakar on July 7, 1998," Adams said.
The OPC leader said that many Nigerians that protested the continued detention of Abiola were shot on the streets by soldiers between 1993 and 1998. .
"Some Nigerians such as Pa Alfred Rewane, Mrs Kudirat Abiola, Alhaja Suliat Adedeji, Admiral Tunde Elegbede, James Bagauda Kaltho, Shola Omasola, Oluwatoyin Onagoruwa, Ken Saro-Wiwa were killed.
"Activists and journalists such as Chief Gani Fawehinmi, Olisa Agbakoba, Frank Kokori, Kunle Ajibade, Chris Anyanwu, Ben Charles-Obi, Onome Osifo-Whiskey, Babafemi Ojudu and others were detained and some jailed.
"Prof. Wole Soyinka, Asiwaju Bola Tinubu and others were forced to relocate from Nigeria, it was a period of persecution, victimisation and wickedness.
"But today, democracy has come to stay. OPC is 25 years and we have every reason to remember Nigeria's heroes and those who have been forgotten," he said.
Adams also expressed regret that despite the death of a number of nationalists and sacrifices of the fallen heroes, not so much had been achieved with democracy.
He, however, said that with the determination of the group not to relent and continue pressing for better change, Nigeria, and the Yoruba nation will be liberated.
"Though, democracy is here, we are still faced with several challenges. Part of these challenges is the spate of insecurity in the country, but I am optimistic that Nigeria and the Yorubaland in particular, will get it right one day," Adams said.
Adams said that Prof. Tunde Babawale of the Department of Political Science, University Of Lagos, and the Electoral Commissioner, Lagos State Independent Electoral Commission (LASIEC) would deliver a public lecture.
He said that special Awards would be presented to 21 eminent Nigerians.
"Some of the recipients of the OPC special posthumous awards include the late Chiefs Obafemi Awolowo, the late Moshood MKO Abiola, Gani Fawehinmi, Dr Beko Ransome- Kuti.
"Pa Adekunle Ajasin, Abraham Adesanya, Justice Adewale Thompson, Amb. Segun Olusola, Chief Rasheed Gbadamosi, Olumide Adeniji, Tony Ngrube, Prof. Sophie Oluwole.
"Ibraheem Abobanawo and the founding father and Spiritual leader of the Congress, the late Dr Fredrick Faseun.
Prof. Wole Soyinka, Barristers Femi Falana, Femi Aborishade, Kehinde Oluwole, Gabriel Akinadewo, Dr Joe Okei- Odumakin and Yemisi Shylon, among others."
"The awards are to appreciate all the recipients for playing different roles in the course of the struggle to liberate the nation," he said.

Breaking: Reps Raise Crack Team to Probe Oil Subsidy Regime Under Buhari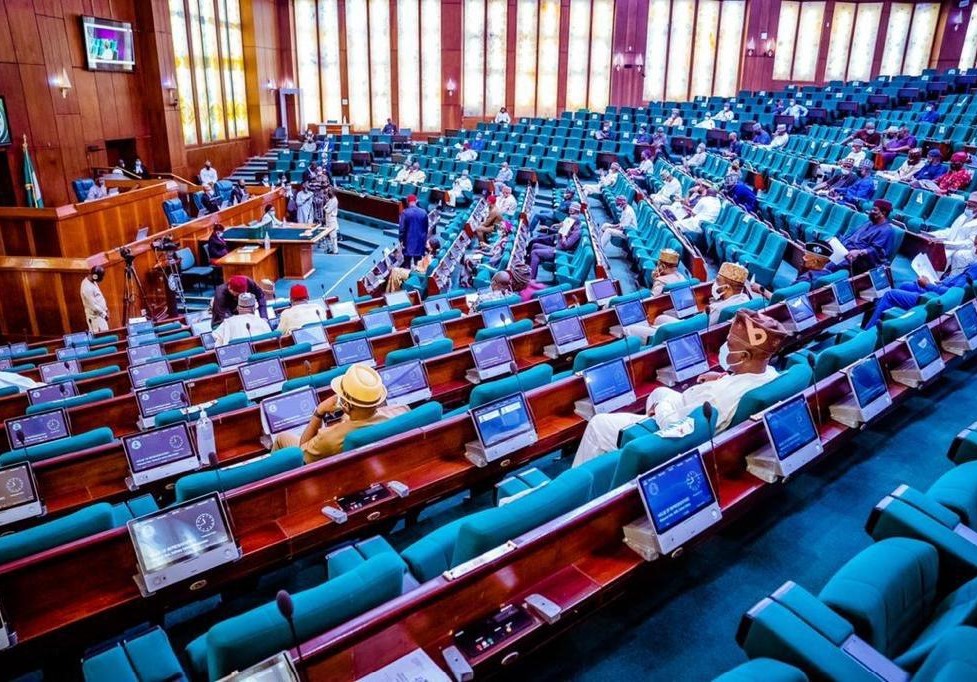 By Ubong Ukpong, Abuja
The House of Representatives yesterday, raised a crack adhoc committee, to Probe the petroleum Products subsidy Regime in the last five years, from 2017 to 2021
The committee was given eight weeks to carryout this investigation and report back to the House for further legislative action.
The decision was sequel to a motion on the "Need to Investigate the Petroleum Products Subsidy Regime in Nigeria from 2017 to 2021", brought before the Honda by Hon.

Sergius Ose Ogun.
The lawmaker had said that his motion was informed by section 88 (1) and (2) of the Constitution of the Federal Republic of Nigeria (As Amended) , which empowered the National Assembly to conduct investigations into the activities of any authority executing
or administering laws made by the National Assembly;.
He also noted that Section 32 of the Petroleum Industry Act, 2021 saddled the Petroleum Midstream and
Downstream Regulatory Authority with the task of regulating and monitoring technical and commercial
midstream and downstream petroleum operations in Nigeria.
Ogun informed the House that as of 2002, the NNPC's purchase of crude oil at international market prices stood at 445,000 barrels per day in order to enable it to provide petroleum products for local consumption.
He was concerned that as at 2002, the installed capacity of Nigeria's local refineries stood at 445,000 barrels per
day, however, their capacity utilization began to nosedive and eventually fell completely to zero due to the
ineffectiveness and alleged corruption of critical stakeholders in the value chain.
The lawmaker said he was aware that due to the decline in the production capacity of the refineries, NNPC found it more convenient to export domestic crude in exchange for petroleum products on trade by barter basis described as Direct Sales Direct Purchase (DSDP) arrangement.
He said he was further aware that component costs in the petroleum products subsidy value chain claimed by the NNPC was highly over-bloated while the transfer pump price per litre used by the NNPC in relation to PPMC was
underquoted as N123-N128 instead of N162-N165 and this fraudulent under-reporting of N37-N39 per
litre translates into over 70 billion naira a month or 840 billion naira a year.
The legislator worried that the consumption rate of Premium Motor Spirit (PMS) was 40million to 45million litres per day, however, the NNPC used 65 million to 100 million litres per day to determine subsidy as discoverable
from NNPC's monthly reports to the Federal Allocation Committee (FAAC).
He also worried that the subsidy regime has been unscrupulously used by the NNPC and other critical
stakeholders to subvert the nation's crude oil revenue to the tune of over 10 billion US dollars, with records
showing that as at 2021, over 7 billion US dollars in over 120 million barrels have been so diverted.
The lawmaker was disturbed that "there exists evidence that subsidy amounts are being duplicated, thus subsidy is charged against petroleum products sales in the books of NNPC as well as against crude oil revenue in the books
of NAPIMS to the tune of over N2 trillion."
Senate Wades into Ewkeremadu Saga, Sends Delegation to London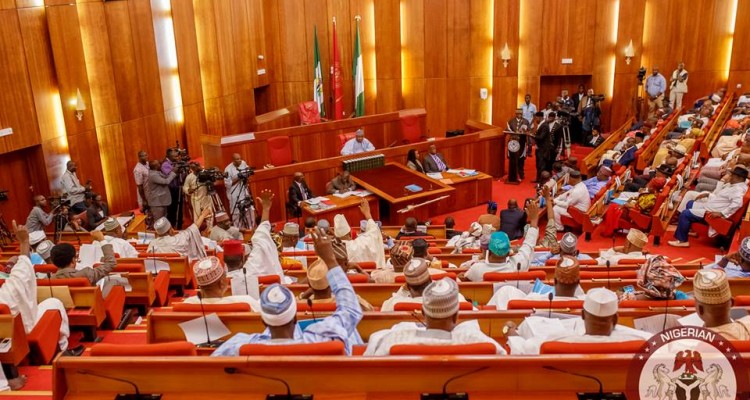 President of the Senate, Ahmad Lawan, has disclosed that a delegation from its Committee on Foreign Affairs would depart Nigeria for London on July 1, 2022, to pay a visit to Senator Ike Ekweremadu and his wife, who are both presently in detention over an allegation of organ harvesting. 

Lawan made this known on Wednesday, while giving details into the outcome of a closed session held by the upper chamber before the start of plenary proceedings.


The closed door session which started about 10:57 a.m ended at 11:49 a.m.
According to Lawan, the decision to wade into Ekweremadu's arrest and detention was against the backdrop of a briefing received by the Nigerian High Commissioner to London.

He further disclosed that the Senate would engage the Ministry of Foreign Affairs and Nigerian High Commission in London on the recent arrest of Senator Ike Ekweremadu by the London Metropolitan Police in the United Kingdom.

He said, "I had a personal engagement with our Nigerian High Commissioner to Britain, Alhaji Isola Sarafa, who has done so well to establish contact with our colleague, who has been able to get his team to be in the court at Uxbridge  where Ekweremadu was taken to.

"The high Commission has also been able to provide some consular services that include the engagement of some lawyers who will defend our colleague.
"We commend them for giving attention to the issue at stake. Equally, the Nigeria Foreign Affairs Minister has been engaged here, so that the Ministry of Foreign Affairs takes steps to provide diplomatic support for our colleague. 

"Because this issue is already in court, we have limited opportunity to discuss beyond what we have done so far.

"But I want to ensure the family of our colleague, Senator Ike Ekweremadu and Nigerians, that the Senate will continue to engage with our ministry of foreign affairs as well as our high commission in London. 

"The High Commission has done so much but we still expect that it will continue to provide any other further consular services.

"We have also mandated our committee on foreign affairs to engage with the British high commission here in Nigeria, to find more details on this case, as  as far as the high commission is involved.

"There will be a delegation to London to see Senator Ike Ekweremadu and his wife. A delegation from the Senate Committee on Foreign Affairs of the Senate will leave in the next two days to London for that purpose.

"I want to urge all all federal government institutions that can do anything to ensure that Justice prevails in this case, that they do so."
Tinubu Doesn't Need to Resubmit Certificates – Uzodinma
Governor Hope Uzodinma of Imo state has taken a swipe at Nigerians for raising what he termed unnecessary controversy over the basic school certificates of the presidential flag bearer of the All Progressive Congress (APC), Asiwaju Bola Tinubu.
Uzodimma who was reacting to the controversy, said if the Independent National Electoral Commission (INEC) has a functional server, that information should be domiciled in the server which could be reproduced for all to verify.

The former governor while reinforcing his claims, said for a person who served as governor of Lagos State for two terms and ran as a Senator and won, the issue of his primary or secondary school certificates shouldn't even arise.
However, the former senator said given the timeline available for their candidate, INEC would be presented with the necessary documents before the time elapses.
Uzodinma spoke with newsmen after a meeting with President Muhammadu Buhari at the Presidential Villa Abuja on Tuesday, shortly before the President left for Portugal for a state visit.
Recall that the APC Presidential flagbearer, Bola Tinubu has been facing backlash from the public over his failure to submit details of his basic school education.
Uzodinma said; "Well, all the things so mentioned are entire party challenges that will be resolved. But for my presidential candidate, the issue of certificates shouldn't even arise.
"In 1999 he contested elections and became the governor of Lagos, in 2003 he contested election second-term governor of Lagos. He ran and won as a senator in the country, where record keeping is efficient, and the INEC server is functional, he doesn't need to do a fresh submission. However, if whatever he is supposed to submit is not handy, it is not late yet. I'm sure before the time he will submit whatever is required of him".
When asked why it appears to be difficult for Tinubu to produce a running mate, even with INEC's deadline running out, he said; "What do you mean by difficulty? Who told you? The deadline is not yet here until the period of submission is over and we are not able to put a running mate, that is the only way you can ask this kind of question.
"However, I know because of the strength of character in our party, being the ruling party and how important the party is to us including you here, I appreciate your concern but be rest assured that we will fill a complete ticket for the presidential contest".