Osinbajo Disowns Comments on Spate of Kidnapping in Nigeria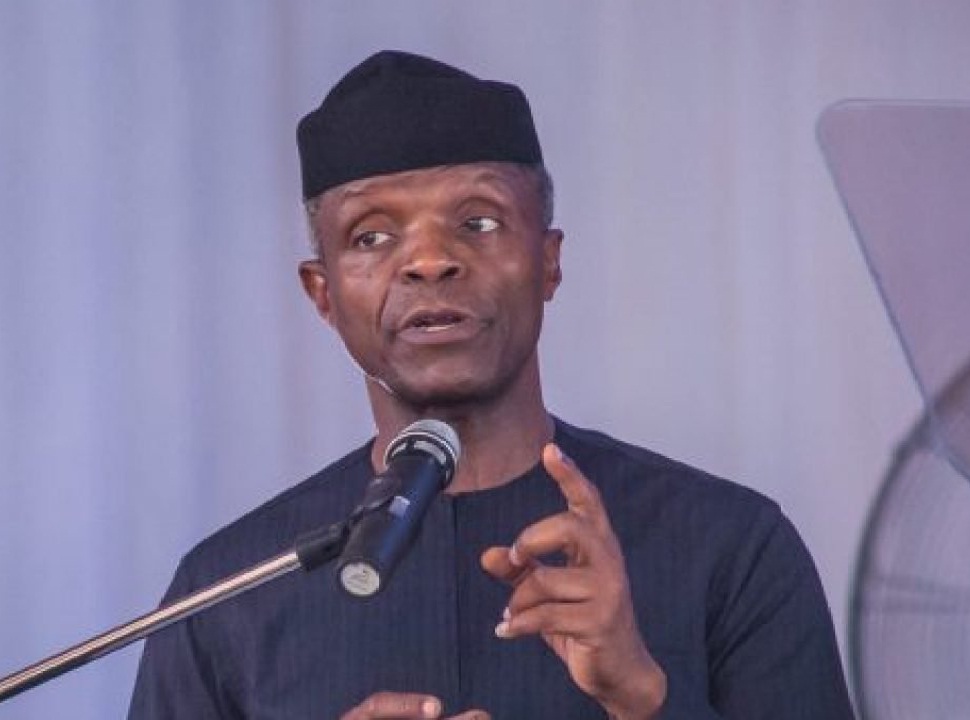 With a view to putting the records straight, t he presidency, hereby released the exact words of Vice President Yemi Osinbajo on the rate of kidnapping in Nigeria
Osinbajo, who spoke in New York while addressing some Nigerians as part of his official visit to the US, stated in a statement by his spokesperson as claiming that cases of kidnapping were being exaggerated.

"I don't think the problem (kidnapping) is as massive as that" the presidency quotes Mr Osinbajo as saying:
Nowhere was the word exaggerated used
Our attention has been drawn to misleading reports in a section of the media purportedly made by and attributed to Vice President Yemi Osinbajo, SAN, on the security situation in Nigeria, in New York.
For the purpose of clarity, and the records it is pertinent to state that Prof. Osinbajo was entirely misquoted and his words taken out of context in the said media reports especially those that quoted him as saying that "Kidnapping in Nigeria is exaggerated and not entirely new"
Nowhere in the Vice President's remarks at the townhall meeting with the Nigerian community did he use the word "exaggerated," not even by implication.
His remarks about the social media being hysterical was a general response to comments made by participants at the meeting about information on happenings in Nigeria especially as they relate to security being shared on social media platforms by unverified sources.
What the VP Said
According to the Vice President "I really will urge that you don't rely entirely for information on social media. I think that the social media tends to be hysterical about practically everything.
"I think there is also a lot of politics involved in some of the information as it comes up. I think it is also important to point out that this new wave of issues of security came immediately after the elections. And there is always a connection between this issue of security and elections because many times, politicians' arm several of these individuals during the electioneering period, and immediately after an election cycle, many of them, having nothing to do and with arms all over the place, resort to the fastest way of making money which is to abduct somebody and ask for a ransom. And that is just one side of the problem.
"But let me dimension it so that you can really understand it better.
"When people say there is security problem here and there, it is not one thing, it is several different things but if it is described as one thing then it will look bigger than it really is. And I am deeply worried about the fact that we might find ourselves unable to resolve these problems unless we drill down to see what the problems are."
"With respect to general kidnapping which we have seen in certain parts of the country, again this is not entirely new. When you listen to some of the stories, some of them are simply not true anyway. Some are fueled by politics, but there are cases of kidnapping, there is no question at all about that….and every story we try to track and trace. When you track them, you find out that people just tell some stories, but the truth anyway is that there is kidnapping in places where it has taken place. The way to check it is the work we are doing with State governments namely using technology to track cases. These are economic crimes; if people know that they will be caught, and they will not be allowed to get away with their loot, it will stop in the places where it is taking place. That is really the work we are doing with the State governments. We are doing this in the various zones where we see that there are a rash of incidents. We are trying to put in place trackers and all sorts of other equipment that can be used to locate these criminals.
"I am not so sure how many follow the number of arrests that have been made in different state police commands, several have been made. I don't think the problem is as massive as that, I think we can deal with the question of kidnapping quite easily. I am sure that not so long a time, the news will be a lot better in terms of kidnapping and we will feel more comfortable about life at home."
Bello Forwards Three Commissionership Nominees  to Kogi Assembly for Confirmation
From Joseph Amedu, Lokoja
Kogi State Governor,  Yahaya Bello has forwarded  names of three Commissionership nominees to  Kogi State House of Assembly for confirmation
The Chief Press Secretary to the Governor, Onogwu Muhammed disclosed this while speaking with journalists in Lokoja on Tuesday.
He said that the nominees  are;  former Commissioner for Information and Communications, Kingsley Fanwo, (Kogi West); Dr.

Zakeri Usman and Engr. Mohammed Abdulmutalab from Dekina and Okene Local Government Areas respectively.
The Information Commissioner, Fanwo had resigned his appointment to contest the Yagba West House of Representatives ticket of the All Progressives Congress but lost.
It was also gathered that Dr. Usman if confirmed by the assembly, will replace the former Commissioner for Health, Dr. Saka Haruna Audu who was sacked by the Governor from office in April 2022, over allegations of misappropriation of funds.
Meanwhile, Abdulmutalab will also replace Engr. Abubakar Ohere who resigned to pursue his senatorial ambition.
Ohere emerged the Senatorial candidate of the APC for Kogi Central Senatorial seat, and would be slugging it out with Barr. Natasha Akpoti Uduaghan, the candidate of the main opposition- Peoples Democratic Party(PDP).
Education Minister Promises Equity, Fairness over Unity Colleges Admissions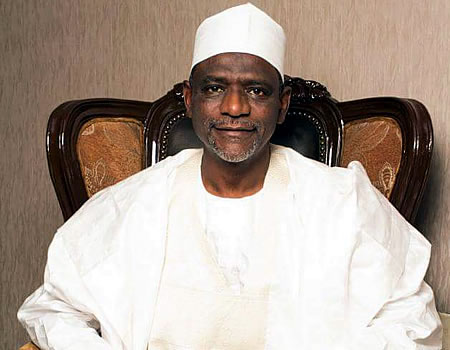 . 
By Evelyn Terseer, Abuja. 
As Principals of the Nation's 110 Unity Colleges converge on Benin city, the Edo State capital to kick-start this year's admission, Education Minister, Adamu Adamu has directed that they must be guided by the principles of fairness,equity and good conscience in the conduct of the admission exercise. 
In a message to the body of Principals handling the exercise, the Minister emphasized that every part of the country must be given a sense of belonging in the admission exercise, adding that the process must reflect the ideals of the founding fathers of unity colleges as centers of academic excellence and models for states and private schools as well as instruments for National integration and unity.

In a message delivered at the opening ceremony on behalf of the Minister, the Director Senior Secondary Education, Hajia Binta Abdulkadir said that; if we are to produce responsible citizens, we must stick to the rules in order to make the right choices of qualified candidates as a foundation for future academic excellence.
The Minister reminded the principals that they should stick to the National policy of the ratio of one teacher to forty students per class in line with UNESCO regulations, adding that carrying capacity must be adhered to.
Adamu Adamu emphasized that candidates who have applied for admission into Unity schools outside of their immediate communities should be given Priority.
The Minister directed Principals to adhere strictly to the criteria for the selection which is 60percent National merit, 30percent equality of states and 10percent exigency.
Earlier in her welcome address , the Chairperson of Principals of Federal Unity colleges who is also the Principal of Queens Collage Lagos,Dr T. F. O Yakubu-Oyinloye said government's guidelines on merit and equality of states will be followed strictly so as to get the best candidates for the Nation's Unity Colleges.
One of the highlights of the opening ceremony was a guided tour of the host college, Federal Government Girls College Benin, which is wearing a brand new look, more like a University campus than a secondary school.
The Principal of the collage Mrs Aghedo Osamediame who led her colleagues on the guided tour said, the brand new look of the college has been made possible courtesy of the intervention of the Ministry.
NECO Declares Sallah Day Exams Free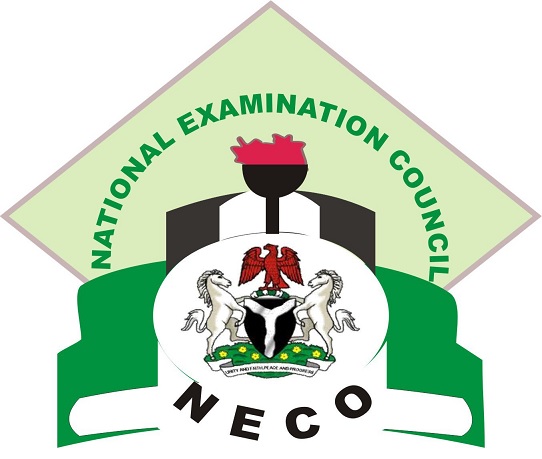 By Evelyn Terseer, Abuja 
The National Examinations Council (NECO) has stated that it has not scheduled any examination for Saturday 9th July, 2022.
This is contrary to insinuations in some quarters that the Council has scheduled examination for 9th July, 2022, which is Sallah Day (Eid- Adha).
The Council emphasised it consciousness of the importance of religious festivals, and they always make adequate provision for such in fixing examination dates.

In the statement by the Head of Information and Public Relations Division, Azeez Sani, the Council has given a whole examination free week, beginning from Friday, 8th July to Wednesday, 13th July, 2022 in the On-going Senior School Certificate Examination (SSCE) for School based candidates to enable Muslim faithful have enough time to celebrate the festival.
It would be recalled that the 2022 Senior School Certificate Examination (SSCE) for School based Candidates commenced on 27th June, and will end on 12th August, 2022.