Osinbajo: Government of Nigeria fully supports 2020 Women World Cup Bid
 By Ben Nwachukwu, Abuja
Vice President Yemi Osinbajo has given the world football governing body (FIFA) the assurance that the Federal Government of Nigeria is 100 per cent in support of the bid by the country to host the 10th FIFA U20 Women's World Cup finals in 2020,
Nigeria's number two citizen spoke when a team from world football governing body, FIFA and accompanying officials of the Nigeria Football Federation and members of the Bid Committee paid him a courtesy call at the Presidential Villa.

"The Government of Nigeria guarantees to back the bid 100 per cent. We are actually excited with the prospect of hosting the FIFA U20 Women's World Cup in 2020. For us, football is a unifying force. Government interest in hosting is beyond commercial; football is a measure of unity and well –being of our people as diverse as we are.
"
Osinbajo promised that the Government will mobilize every apparatus to ensure a successful hosting, in the areas of infrastructure, security and other logistics.
The Vice President also stated that His Excellency President Muhammadu Buhari (GCFR) is an ardent football lover and is excited about Nigeria hosting the tournament and is in full support of the bid, while thanking the President of Nigeria Football Federation, Mr. Amaju Melvin Pinnick, the NFF leadership and the Bid Committee for putting forward a strong bid for Nigeria.
Earlier, NFF President Pinnick had informed Vice President Osinbajo about the excellent facilities present in the four proposed host cities – stadia, training sites, hotels, hospitals, road network, security and seamless air travel.
"We had warm welcome from their Excellencies the Governors and people of the four States, who had worked tirelessly to put in place the appropriate structure to host a successful and memorable tournament. Hosting the FIFA U20 Women's World Cup in 2020 will leave a lot of legacies beyond the physical; it will impact on humanity."
Pinnick traced the history of the U20 Women's World Cup, saying Nigeria had been an ever-present, and highlighted how the competition served as discovery forum for players like Asisat Oshoala, Desire Oparanozie and Rasheedat Ajibade who are now the leading lights of African women football and are known globally, and are also giving back to the next generation of young girls through NGOs and direct investment in the Nigeria economy. He thanked FIFA for considering Nigeria as a strong contender to host.
Leader of the FIFA team, Heyral Kaj Jurgen praised Vice President Osinbajo for the warm welcome the team received in all cities visited. With him were Christopher Exley (Security) and Kliment Taseski (Tournaments and Events).
The delegation to Vice President Osinbajo was led by the Permanent Secretary, Ministry of Youth and Sports, Mr. Olusade Adesola accompanied by the President of the Nigeria Olympic Committee, Engineer Habu Ahmed Gumel, and also included Barr. Seyi Akinwunmi (NFF 1st Vice President); Mallam Shehu Dikko (NFF 2nd Vice President); Dr. Mohammed Sanusi (NFF General Secretary); Ms Aisha Falode (Chairman of the Nigeria Women Football League); Alh. Mainasara Illo (Bid Coordinator); CP Umar Baba (NFF/Bid Committee Security Adviser); Dr. Paul Onyeudo (Medical); Dr. Emmanuel Ikpeme (NFF Deputy General Secretary) and; Chikelue Iloenyosi (SA to NFF President).
The FIFA team, which arrived in Nigeria through Lagos on Monday evening, inspected facilities in Lagos, Benin City, Asaba and Uyo, meeting with Governors Babajide Sanwo-Olu, Godwin Obaseki, Ifeanyi Okowa and Udom Emmanuel, who variously assured them of the keen interest and desire of their various governments and peoples to meet FIFA requirements for hosting the competition.

Husband of Slain Kenyan Runner Tirop Seeks Plea Bargain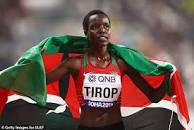 The husband of slain Kenyan distance runner Agnes Tirop is seeking a plea bargain after initially denying a charge of murder, his lawyer said yesterday.
Tirop, a rising star in the world of athletics, was killed last October in her home in Iten, a high-altitude training hub in western Kenya for top runners.
Emmanuel Ibrahim Rotich was arrested after a dramatic late-night chase the day after Tirop's body was found with stab wounds, and has been in custody ever since.

The 41-year-old denied a charge of murder at a November court appearance.
But in the latest twist in the legal saga, his lawyer Ngigi Mbugua told the Eldoret High Court that Rotich was willing to plead guilty to a lesser charge in the hope of attracting a more lenient sentence.
The prosecution said it was not against the idea of a plea bargain but wanted Tirop's family to be involved in the process.
A hearing on Rotich's request will take place on 22 September.
Ganduje Appoints Galadima Acting Kano Pillars Chair
Kano State Governor, Abdullahi Umar Ganduje, has appointed Ibrahim Galadima as acting Chairman of Kano Pillars Football Club.
The appointment is with immediate effect, the governor said.
Surajo Shuaibu Yahaya who had chaired the club was relieved of the job.
The appointment of Galadima who is Chairman of Kano State Sports Commission to oversee activities of Kano Pillars is part of routine exercise in sports administration of Ganduje, a statement by his Chief Press Secretary Abba Anwar said yesterday.

"As Kano Pillars is facing more competition in National Premier League (NPL) it will be good to have a leadership that will perfectly lead the Club."
"Ibrahim Galadima, Chairman of Kano State Sports Commission, will now replace the current Chairman of Kano Pillars FC, Surajo Shu'aibu Yahaya.
"Galadima will serve in acting capacity, before the appointment of a substantive Chairman," Ganduje said.
FIFA Emerges Best Global Sports Federation on Governance Standards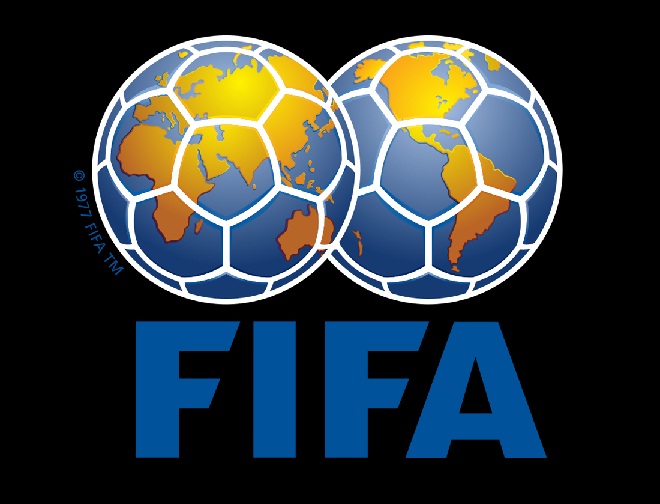 By Eze Okechukwu, Abuja
FIFA has been rated among the international sporting federations with the best standards of governance following a review conducted by the Association of Summer Olympic International Federations.

FIFA was among seven out of 33 international federations who achieved a score of 175 points or more out of 200 and were placed in the top group, A1, which the Association of Summer Olympic International Federations described as "an exclusive group".

The federations were divided into five groups according to their score, with the target score, regarded as satisfactory, set at 130 for full members of the Association of Summer Olympic International Federations.

It was the fourth such review conducted by by the association, with FIFA also placed among the leading international federations and the previous was in the year 2020.
The aim of the project, led by ASOIF's Governance Task Force, is to promote and ensure a culture of good governance within the international federations and help drive continuous progress.

The review looked at five aspects of governance – transparency, integrity, democracy, development and control mechanisms – and these were further divided into ten sub-sections, with a score of zero to four awarded for each.
The review began with a self assessment in January and February this year where international federations were asked to complete a questionnaire and determine a score for each question, providing explanatory evidence for their decision. These assessments were then independently moderated by an external sports governance consultancy.

The assessment took place in the context of the ongoing global pandemic, which has severely affected sport, but was conducted before Russia's invasion of Ukraine, which has caused more uncertainty in the sporting world.