Our Mission is to Make Benue People Feel The Positive Impact of Taxation-Ayabam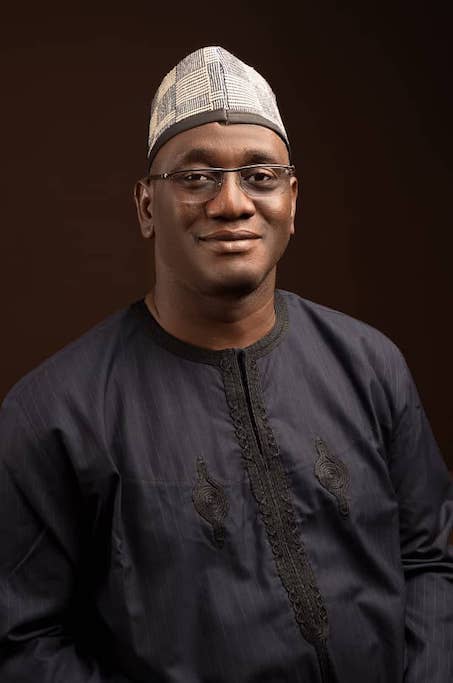 Mr.  Andrew Ayabam is the current Chairman of the Benue State Internal Revenue Service Board(BIRS). He served first as chairman of the board between 2010 to July 2012 in the administration of the  former governor, Gabriel Suswam. His two years of service at the board earned him much accolades because of his unequaled performance in revenue collection and administration.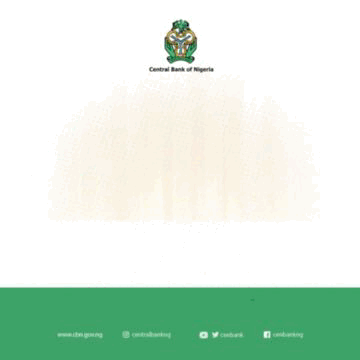 His reappointment in July by governor Samuel Ortom to man the same board again seven years after, received loud celebrations from youths of the State who branded him as "Mr Employer" courtesy of the massive employment he opportunities availed the youths.   In this interview with DAILY ASSET's Chris Gaga in Makurdi, the revenue expert spoke on his vision to run a tax administration that will impact directly on the lives of Benue people using tax money to provide basic infrastructure and other social amenities as promised by governor Samuel Ortom.  
Excerpt.


You are returning to this office for the second time after you left a couple of years ago can you tell us what the motivation is for the second coming?
 
The motivation has been always to excel, regardless of the circumstances.  So that keeps me wanting to move on. For me it is also, a personal challenge to always put myself on sound footing and to be sure of what I am doing. So it is like a self challenge as well.  
    

So if you are challenged by the inner passion to excel, what constitutes your vision going forward, the targets that are set before you on this assignment?

My targets are clear and they are also partly included in my contract or terms of engagement. That  I should reorganize BIRS, bring it out from the woods and ensure that BIRS performs its role providing the much needed revenue for  His Excellency Governor Samuel Ortom to deliver on his campaign promises which is to provide infrastructure and key social services needed by the Benue people for which they elected him into office.


Between the time you left and now, has there being anything fundamentally different in the operation of BIRS from the place you left about six or seven years ago?

Yes, significantly so. First let me reiterate this, staff or the people are the most important elements in any organization. I have met now on return, a very low staff morale and I met a situation where staff were not really exposed or trained on their jobs because of lack of experience to some of the issues in tax administration. Collection of revenue has not also performed as it should this time if that tempo we left behind was sustained. I also acknowledge that some staff, the good hands may have retired and left the system but am worried that not much was impacted on the upcoming or those who took over from them.   This is not to say that there are no good hands within the service, but there is a lot that needs to be done to step up their morale and encourage them to delivery at the pace that we expect them to deliver now.

 
Flowing from that, one of the things that earned you more accolade from Benue people was the employment you offered graduates, the young people, you gave them employment opportunity. Given the present situation you have found on ground, do you have plans to still engage fresh hands, am sure some young graduate are looking forward to your second coming to get a job?.

We have been overwhelmed by this expectation that jobs will be available on my return. Without prompting, a whole lot of Benue youths have been coming forward to drop their CVs, so we are forced to create an opportunity for them to submit their applications to send in their CVs online, so we are able to manage the crowd that troop into BIRS daily. Certainly we will have to engage new and experienced hands. So we are adopting a two pronge approach to those issues. One, to get some of our experienced staff who were engaged by the State Government and posted to other agencies, we want to bring them back on at least an ad-hoc basis because of the type of training they enjoyed and experience they had that time. We want them to bring that to bear on the challenges we are having now. So will be using some of those and also, we will be enjoying new hands to add energy and vigour in the entire process of revenue collection. Staff engagement also serves as an added advantage, that of dissemination of needed information to the people. Because they are among the people, they are in a better position to preach taxation to the people and the people would learn better and faster from those kinds of engagement with our youth. We hope that we will build a sustainable BIRS with the young people because they lead their tomorrow right from today.

 
Talking about employing more hands, how many young graduates are we looking at?

That is not fixed. When the need arises we will increase. We are going to be doing it in phases because we are depending on our cost of collections to fund and sustain that activity. It is a contract employment. So if the revenue improves, the cost of our collection improves, we will continue to engage base on the needs and of course as we are able to sustain. If His Excellency who is people oriented thinks that we should have a  fixed amount to fund that kind of activity we will be glad and we are hoping that he would also come up with such idea so that many more Benue youths are taken off the streets. 


Benue people like most Nigerians are not enthusiastic about payment of taxes, how are you able to build that interest, or how are you going to encourage people to pay tax?

There are two things here, first, the people that were engaged live amongst  our people so they are able to sell that message better. And it is in doing the job that their salaries are being paid. So there is a benefit derived  directly from the process of recruitment, so people take that as an impact of taxation itself, so they are encouraged to pay, and because they have relatives or friends that work there, they are encouraged to pay tax. They are more or likely to buy into this message and deliver on that expectation. Secondly, we massively at that time and of course what we are going to revisit again, we went out to publicize government projects funded with tax money. When people see what government is doing with their money, they are more or likely to voluntarily pay their taxes. So His Excellency has taken over that challenge and he made quite a number of pronouncement since we assumed office, and deliberately telling the people where the money is going and we are going to be announcing these projects with the governor and the team when these projects are been executed so that through that way people are better encouraged to pay their taxes and do what they have to do to make the government to work.


 Can you tell us how many people pay tax in Benue?

Well, that's another challenge that we are having to rebuild. We hardly have had any active or realistic database to do that. Part of my new assignment and responsibility is to ensure that we build a robust data base so that government knows exactly what it is doing. We are going to be working with a couple of agencies to ensure that this happens. The most realistic will be to use the voter register because the general principle of eligibility lies or apply for voting as well. So we are going to be using that for the first time ever. From there we will now get a more realistic population or eligible data and from there also would now be able to tell how many of those eligible to pay tax are actually paying taxes and then we will give you precisely how many we are chasing into the tax net, but using the country's average, if that applies here then about 13% of the state population which is about 5 million.


 Now the taxable items, your tax sources or tax heads, do you have plans to expand avenues for taxation as part of the strategy to meet your set target?

The essence as such is not to further over burden the tax paying or compliant population. Our strategy and emphasis will be on ensuring that those who are not paying, comply with what is provided by law. We are trying to get more people to pay. We are hopeful that we will put some incentives through that will encourage even discount or reductions, rebate in some areas. Like land use charge or land charges generally, so that people are also better encouraged. So we will rather look at a reduction in rates than consider increasing the number of taxable heads or items.


Do you have plans to increase the number of agents based on present criteria? 

No, the total number of revenue  agents is about 22. Increasing the number is not necessary because in my first tenure we had about 7 agents. Now their responsibilities will be that it is BIRs staff meeting hat will be collecting money and managing  the POS. We are using the POS now, that is electronic means of collection. In that way we are seeing real time online what is happening in the field. The agents will help to monitor, more or less be like a check  to the activities so that there is some level of control. We hope that with some experience that they have in the field we can depend on this. We also have to work on the rates. I met on ground arbitrary rates being "gifted",(permit me to use the word) to revenue agents.  The revenue board is entitled to 10% as cost of collection, but we see  as high as 50% to  agents, in some cases I have seen some that is even 70% to the agents.  So why do you pay higher than what you are entitled to? So we would address that. No agent will get even  7% of their collection having adopted an electronic means of collection so that will not happen. We will also encourage members of the public to report to us any infraction or any activities that they do not consider professional. Our hotlines are going to be published so you can reach either myself or our team so  members of the public may reach us when the need arises. 



This is a controversy one, how much comes to Benue State from IGR. It is a polemical issue in most of the states. People allege that what is collected is not declared or what is declared does not reflect the actual, what is the situation with BIRS?

There are standards of measuring collection. The global best practice is consolidated revenue collection. The law setting up agencies here in Benue and generally in Nigeria permit that we either spend a percentage or the entire revenue collections made by these agencies. So in reporting this you always have to take into consideration the total revenues collected regardless of whether or not this is spent by these agencies. BIRs as a revenue agency also have some revenue heads. I am barely a month now and I can only speak for my figures and that will be ready when the state reconciliatory committee meets and ratifies what ever figures we have made, but I can say my figures will certainly be higher than the previous months.


Now looking at  the law, the enabling edicts, that empowers BIRS to carry out its activities, I know you got an amendment during your first tenure, many years down the line does that law still give you the legal strength  to carry out your operations? Or are there certain areas you feel  deserve to be amended?

 Well, the law was amended after I left office the first time, maybe it was based on the needs of the time. Laws are not static, they are not stagnant and they are based on human activity which evolves over time, so laws also have to be amended from time to time due to circumstance and the needs of the time. So we will work towards the amendment which is just for the normal because circumstances change over time what we have on ground now is different from what existed may be few months ago, so we will continue to work on the amendment to make sure that Benue gets the best laws especially in our time. Our laws also indicate the rates to be charged and I mentioned earlier that I would rather go for rates reduction in some areas than increasing the revenue heads. Certain circumstance may also encourage different revenue heads or different presentation of the laws for better understanding by the paying publics. So when the need arises, we will approach the State Assembly for such amendment.

 
Recently the Chairman of the FIRS in response to a query issued him on the performance of the nation's revenue attributed the low figure of revenue to the state of Nigeria economy, at the micro level of BIRS, to what extent has the overall national economy or in this case the state economy affected the collection efforts. What impact does it have on the operations of BIRS?

One, to the extent that the state depends more largely on federation account, FIRS is  major contributor to that national trust or fund from where the Benue and other States derive their funding largely from. To that extent, Benue is impacted. So if something happens to FIRS which is a major contributor to the federation account from where Benue takes, naturally it will affect us. When Benue derives that, pays for services, salaries and all of that from where the state also derives its major source of revenue, the local economy is affected because larger population of organized work population is government workforces so whatever affects that workforce affects the local economy, the purchasing power and all of that. I stumbled at the SMEDAN report which indicate that 275,000 jobs were lost in a space of about 2 years, that has significant effect on BIRS. The personal income tax, land use charge, business premises registration vehicle registrations and all of that, so all of these taxes will be affected when the capacity of the state to pay for goods and services is also affected. So, yes, FIRS situation has a large bearing effect on the state's economy.


One of the headaches and I think it is not Benue State alone, most of the States have is revenue generation efforts at the local government level. There seems to be lack of accountability, lack of transparency  and even lack of capacity. Is there any relationship between BIRs and local government areas in the state in terms of partnerships for revenue and even in terms of building capacity and what specific area or technical support can BIRs give  the LGAs?

The Law provide for a joint revenue committee which should be chaired by the Chairman of BIRs. We also note with concern that the activities of revenue collection seem to be inconsistent and maybe a non- challant  attitude towards it. There are no records kept and all of that. The interesting thing is that the state Assembly is responsible for laws including revenue laws of the local governments. So to that extent, the powers to regulate is still vested with BIRS, but how much power is exercised is what has left a lot to be desired. Over the years, I don't think BIRS has really stepped up to take control of what or has being involved in what happens at the local government level. The laws also provide for certain items to be exclusively collected by the local government, but where the state is able to harmonize this for the good of the state and local government it will be better. I cite examples in Lagos, Kaduna and to some extent, Rivers, Delta. So some of this local Governments are considered to be in urban areas and so some of their activities fall within the purview of the state and their agencies. When that happens,  you see stronger synergy that enhances revenue administration activities. We hope to achieve that and we have started holding the joint revenue committee meetings. We hope that we will meet them quarterly and over time we will look at how to strengthen the administration at the local government levels, enhance transparency in the process and make the local government and the state a better place for revenue administration generally.


One issue that tends to give BIRS a negative image is the activities of revenue check points, sometimes one is not sure whether these are staff or agents of BIRs or they are just taking laws into their hands, so what really is BIRS policy on this issue of blocking high ways and forcing people to stop for the purpose of collecting revenue?    

Thank you for bringing this up. That has being my biggest challenge since assumption of office at least for this second time. All manner of touting and highpoint robbery goes on at the roads in Benue State. Benue has over the last few years earned a very bad name as being one of the bad places to do business, particularly businesses that involve the use of roads. Since assuming office, I have engaged relevant security agencies. The Governor is not happy about this and he has charged us to do all that we can to reduce this to the barest minimum. We have a situation where people just take laws into their hands, print all manner of receipts, largely illegal  to extort money from unsuspecting members of the public on the roads employing all manner of crude tactics and means. For the records, Benue State has only 10 gazzetted inspection points largely for produce and Vertinary inspection. There are 10 points. But we met on ground a situation of about 200 inspection points to count, existing in the State. So I have worked out measures in clearing that. In the news recently about 12 people are in imprison already on account of operating illegal points. We have also mandated all our staff and agents to use only POS as a means of collection, we hope that when we do this, those who are engaged in these activities will not be patronized and would have to naturally leave our roads. That is combined with the Police and Military patrols that have been instituted. You find a situation where a truck of lets say 911, not a very big truck, it loaded with oranges  from Ushongo Local Government, before they leave kadarko, they would have spent more than 200,000 on largely illegal fees and charges. So we leave the buyers with no option than to price down the produce from Benue farmers , so the farmers don't get value for their products. So in the last two years plus, oranges were not sold for more than 500 naira a bag and in some places 300 naira. And that is very unfair to a large population as a result of those actions being perpetrated by just a few persons. In the Usongo axis we have been able to significantly clear that. Am happy to say that for the first time in three years oranges are being sold at more than 3000 naira and that  is just because of this action that we have taken. So you see how some activities of just a few people impact negatively on a larger population of the state. With 3000 naira per bag, they are more able to meet their personal expenses, depend less on government activities which may not be enough to pay their bills. So we are hoping that we continue to do this and if sustained, Benue people will get more value for their products and hopefully someday, some processing facilities will come to Benue necessitating the supplies   locally instead of selling raw materials outside the State.


 I imagine that this action may have put you in a collision course with some of these people involved in these illegal activities, do you feel unsafe carrying out this assignment?

The threats are there. That is the reality of the times, but I think I have more overwhelming zeal to succeed, and I think the support and the good will overwhelms the threats at least in current times. Like I said these are activities carried out by few elements to the detriment of the larger society. So I believe the larger society agrees with me, BIRS and their prayer and goodwill is with us and am encouraged more by that. The threats will continue to hold the poor farmer to ransom, which a few others would want us to encourage.


How are you going to tackle the issue of multiple taxation to ensure that the people are not over burdened? 

Well, through sensitization. We have continued to sensitize the people as to what to pay, where to pay and how to pay.  When a tax payer is informed as to their responsibility and what to do, they know how to confront some of these challenges better. We also have the hotlines, we are also training our staff to also know what to do out there on the field to engage with tax payers. 
So most importantly is the tax payer education, because tax payer is the target both for multiple taxes as well as the genuine  and legitimate taxes. So they are the ones to face the approach and when they do not fall, the system  stands stronger. So they need the information to be able to confront these challenges. 


How much cooperation does BIRS enjoy from Federal Institutions or agencies and some of the institutions like Banks in the State? How is the compliance? 

I think now it is enormous. With the introduction of the IPPIS,  payments are deducted and made to the office of the Accountant General of the Federation. So that makes it  largely seamless. We are hoping that as more agencies enroll on the IPPIS, the better for us. Recently some reconciliations were done and returns were made by the federal government it will be ongoing  until we reach a near perfect destination. But as it stands, the cooperation is okay and is improving. 
Yes,  the compliance is significantly improving and is very near up to date.
Tinubu Presents N27.5trn Budget to NASS with N8.25trn for Debt Servicing
By Ubong Ukpong & Johnson Eyiangho, Abuja
President Bola Ahmed Tinubu on Wednesday, presented a budget of N27.5 trillion for the 2024 fiscal year to the joint session of the National Assembly.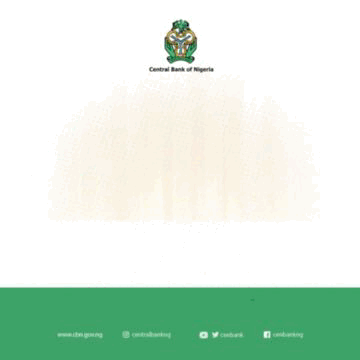 The newly adopted parameters in the budget estimates showed that N9.
92 trillion was allocated for non-debt recurrent expenditure, while debt service was projected to be N8. 25 trillion, and capital expenditure pegged at N8.7 trillion.
Addressing the joint session of both chambers, President Tinubu disclosed his administration's resolve to adopt the "revised 2024-2026 Medium Term Expenditure Framework (MTEF) and Fiscal Strategy Paper (FSP)" as the parameters for the 2024 budget, yet to be presented to the National Assembly.
After the presentation in the National Assembly, the Minister of Finance and Coordinating Minister of the Economy, Wale Edun insisted that the President Tinubu-led government will focus less on borrowing and pay more attention to raising revenue from taxes.
Edun said, "The budget deficit is being brought down from about over 6.11 percent of GDP to over 3.88 percent of GDP.
"That is a huge change in direction from unlimited and limitless borrowing to refocusing on revenue and expenditure management to give value for money.
"We heard that the key target is to increase tax-to-GDP from roughly under 10 percent now to 18 percent in a couple of years time. That target is a hugely ambitious one, which clearly we need to meet to reduce reliance on borrowing."
He emphasised that the budget would position the economy for foreign investment to come into the country through private partnerships.
The Peoples Democratic Party (PDP) swiftly reacted, saying Tinubu's 2024 Budget is deceitful, strangulating and hopeless.
The party was miffed by the rendition of Tinubu's presidential campaign in the chamber of the National Assembly saying it is unacceptable.
Tinubu disclosed the administration's plan to grow the economy by a minimum of 3.76 percent, above the forecasted world average, with inflation expected to moderate to 21.4 percent in 2024.
"After a careful review of developments in the world oil market and domestic conditions, we have adopted a conservative oil price benchmark of $77.96 per barrel and a daily oil production estimate of 1.78 million barrels per day. We have also adopted a Naira to US Dollar exchange rate of N750 per US Dollar for 2024.
"Accordingly, an aggregate expenditure of N27.5 trillion is proposed for the Federal Government in 2024, of which the non-debt recurrent expenditure is N9.92 trillion while debt service is projected to be N8.25 trillion and capital expenditure is N8.7 trillion.
"Nigeria remains committed to meeting its debt obligations. Projected debt service is 45% of the expected total revenue.
"Budget deficit is projected at N9.18 trillion in 2024 or 3.88 percent of GDP. This is lower than the N13.78 trillion deficit recorded in 2023, which represents 6.11 percent of GDP.
"The deficit will be financed by new borrowings totaling N7.83 trillion, N298.49 billion from Privatization Proceeds, and N1.05 trillion drawdown on multilateral and bilateral loans secured for specific development projects", the President stated.
While reiterating his administration's resolve towards broad-based and shared economic prosperity, he disclosed that plans are ongoing to review the social investment programmes to enhance their implementation and effectiveness. In particular, the National Social Safety Net project will be expanded to provide targeted cash transfers to poor and vulnerable households.
"In addition, efforts will be made to graduate existing beneficiaries toward productive activities and employment.
"We are currently reviewing our tax and fiscal policies. Our target is to increase the ratio of revenue to GDP from less than 10 percent currently to 18 percent within the term of this Administration. The government will make efforts to further contain financial leakages through effective implementation of key public financial management reforms.
"In view of the limited resources available through the federal budget, President Tinubu disclosed that his administration is exploring Public Private Partnership (PPP) arrangements to finance critical infrastructure.
"We, therefore, invite the private sector to partner with us to ensure that our fiscal, trade, and monetary policies, as well as our developmental programs and projects, succeed in unlocking the latent potential of our people and other natural endowments, in line with our national aspirations."
While giving an update on the 2023 budget performance, he disclosed that an aggregate revenue of N11.045 trillion was projected to fund the 2023 budget of N24.82 trillion with a deficit of about 6.1 percent of GDP.
As of Sept. 30, the Federal Government's actual aggregate revenue inflow was N8.65 trillion, approximately 96 percent of the targeted N8.28 trillion. Despite the challenges, we continue to meet our obligations.
In his remarks, Speaker Tajudeen Abbas lamented the impacts of the economic hardship on millions of Nigerians and called for urgent intervention to alleviate their sufferings.
He said, "Mr. President, it is a well-known fact that millions of our constituents are living through incredibly difficult times. For this reason, they also look to the Tinubu-led government to provide quick and sustainable solutions. The antecedents of the President and your track record in governance inspire a lot of hope in Nigerians.
"Mr. President, it is for this reason that we cannot afford to fail Nigerians. If anyone can change the rot and chart a new course for Nigeria, IT IS YOU! I have no doubt whatsoever that we can measure up to the expectations of Nigerians through your visionary leadership and the commitment of the National Assembly.
"Accordingly, the budget laid before us today should not be seen as a mere financial document but a reflection of our collective resolve to address the most critical needs of our long-suffering citizens. In order to promote economic growth and development, the 2024 Budget should prioritize social welfare programs to help reduce poverty and inequality.
"Mr. President, let me, on behalf of my colleagues in the National Assembly, assure you that we will give this bill the utmost priority it deserves. While we would give it accelerated consideration, we will diligently scrutinise it alongside Nigerians to ensure that when it is passed, it will be a budget that best addresses the most critical needs of our people," he said.
The National Publicity Secretary of the opposition PDP Debo Ologunagba said in a statement that the rendition of Tinubu's campaign tune amidst proceedings in the chambers of the National Assembly by government's security band further confirmed the apprehensions by Nigerians of creeping totalitarianism and fiefdom.
He noted that an individual is being elevated as a Sovereign in clear undermining of the Legislature and the Constitution of the Federal Republic of Nigeria, 1999 (as amended).
"This condemnable episode validates the concerns of the PDP as expressed on several occasions, the latest being on Wednesday, November 15, 2023 where our party raised alarm and cautioned that our nation is dangerously sliding into cronyism and totalitarianism under the Tinubu-led APC administration.
"The National Assembly is the symbol of the collective sovereignty of the Nigerian people which cannot be appropriated by or surrendered to any individual or cabal under any guise or circumstance whatsoever.
"Moreover, the PDP is appalled by President Tinubu's description of Nigerians in his budget presentation as the 'ordinary people out there'; a statement which further exposes the disdain and utter disregard for the sensitivity of Nigerians as reflected in the formulation of polices, programmes and implementation by the APC administration," Ologunagba said.According to him, this apparently explains why the 2024 budget as presented by President Tinubu heavily provided for luxury appetite of the privileged few in the Presidency and APC leaders with no corresponding positive plan for the wellbeing of other Nigerians.
Member- states Owe NDDC  N2trn from Allocations since 2000- Ogbuku
By Ubong Ukpong, Abuja
Managing Director of the Niger Delta Development Commission (NDDC), Dr Sam Ogbuku, has said the interventionist agency is owed over N2 trillion naira.
Ogbuku said this when he appeared before the House of Representatives' Committee on NDDC, chaired by Hon Ibori-Suenu Erhiatake.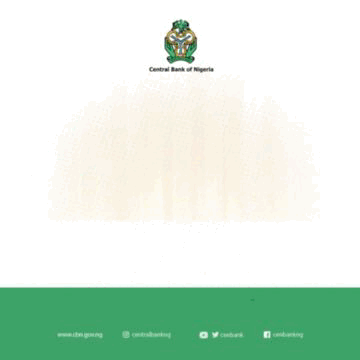 This sum, he said, was the accumulation of 15 percent of the allocation to the nine states that make up the region, which is due to the Commission since yesr 2000, but has never been paid.
He also lamented that despite the passing of the 2021, 2022 and 2023 budgets of the Commission, they were yet to get the funds till date.
He said, "I want to raise an important issue.
When we talk about funding. The NDDC Act says the monthly allocation from the Federal Government is 15 percent of the allocation of nine states of the Niger Delta. But I can assure you that since the inception of the NDDC, it has not gotten that. The Federal Government only budgets what it wants to give to NDDC for that year and they give it that year. If you look at the 15 percent, we are not getting the 15 percent. Even with the removal of fuel subsidy and with the increment of states allocation NDDC is still where it is. So, these are issues we want you to help us resolve and we have done our calculation that from 2000 till date we can say we are being owed over N2 trillion from what is supposed to be due NDDC."
Ogbuku, who assumed office in acting capacity in January this year, rued that despite fast-tracking the three-year budget of the Commission, they were yet to the funds.
"We also came in at a point where NDDC never had a budget for 2021, 2022 and 2023. These budgets were before the National Assembly and we had to fast track the passage of those budgets and those budgets were eventually passed in April this year. However, since the budget was passed, it has not been handed over to us up till now. We would pray and plead with you to ensure that as fast as possible, you also facilitate the process for us to have the budget because the budget year is already coming to an end," he said.
He also said due to the huge debt burden of the Commission, which was due to a malfunctioning of the system, they had to launch a public private partnership (PPP) arrangement in April this year, where private and public entities can also fund projects in the NDDC.
Chairman of the NDDC Board, Chiedu Ebie, assured that they would maintain the best of relationships with the committee and National Assembly.
He also promised that they would work as a team to ensure that the narrative of the commission is changed for the better.
Chairman of the Committee, Hon Ibori-Suenu Erhiatake, promised to look into the issues raised by the Commission, with a view to addressing them.
She said the committee wants to be able to work with the Board to achieve the goal of changing the narrative of the Niger Delta and the Commission to improve the lives and conditions of the people of the region.
She said every member of the committee is committed and ready to carry out their mandate effectively.
"It is very important we create a platform for synergy in implementation of these policies and programmes for the general benefit of Nigerians and especially the people of the Niger Delta. I assure you that this committee is willing and ready to partner with you to make sure that the dividends of democracy are brought to the region and the narratives that had been set by the previous board are changed for the better.
"On this note I would want to seek your cooperation as a board and to ensure that every information we get from you is what we can work with as a committee and that everything we do henceforth is in the discharge of our duties to our people.
"On the issue of the budget, we would look into and find out why it hasn't been transmitted to the Commission. For the time frame I cannot really say, but now you have brought it to our attention, we would look into it."
NDIC Recovers N400bn Debts From Liquidated Banks — NDIC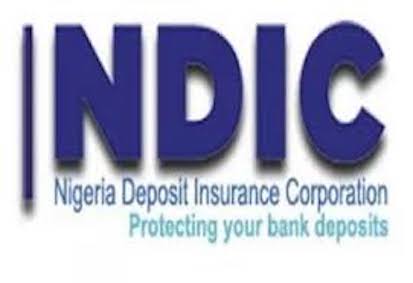 By Tony Obiechina, Abuja
The Nigeria Deposit Insurance Corporation (NDIC) said it is recovering over N400 billion from debtors of liquidated banks in the country.
Speaking at the 2023 NDIC Workshop for Finance Correspondents in Owerri, Imo State, on Wednesday, the managing director and chief executive of the Corporation, Mr Bello Hassan, said substantial payments have been made to over 40,000 depositors of the banks in liquidation.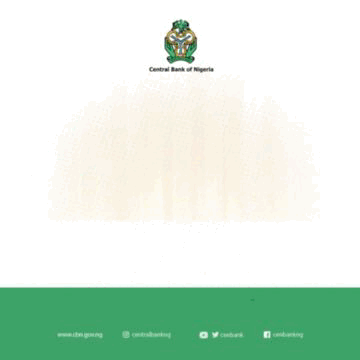 Hassan also disclosed that more than N1.
6 billion has so far been paid out, adding that the amount would have been more if depositors of the liquidated banks had come forward.
"Those debts or those loans that were granted were granted out of deposits of people that were collected by the banks.
So, it is only when those debtors pay back that the NDIC would now be able to pay the depositors of those failed banks.
"With the revision of the 2023 NDIC Act, a lot of powers have been given to the Corporation in order to expedite this process. So, we are hoping to leverage that to ensure that we recover more, so that we can pay those depositors.
"The value of the debt that we are about to recover, if you take into account all the banks in liquidation that is the Deposit Money Banks (DMBs), the microfinance banks, the primary mortgage institutions, is well beyond N400 billion, and that is what we are expecting to recover so that we can pay depositors of those banks in liquidation.
"One of the greatest challenges that NDIC is facing, is that of debt recovery; alot of customers of banks in liquidation that borrowed are not willing to repay those debts. And I want to put it on record that those debts, although those loans were granted out of deposits of people that were collected in the banks".
"Lucky enough, in the revised 2023 NDIC act, a lot of powers have been given to the corporation in order to expedite these processes so we are hoping to leverage on that to ensure that we recover more so that we can pay those depositors."
The Managing Director pleaded with the Federal government and other relevant stakeholders to assist in ensuring speedy recovery of the debts.
"No doubt there's a regulation in place, the CBN is there, they have regulation and supervision to ensure that banks abide by the laws and regulations and it's the basis of the licence they have so I believe as we strengthen that process, the risk of failure is going to be reduced to the barest minimum.
"Our request to the government is for the government to assist us in making sure that we expedite, if there's a way we can bring in the stakeholders, the legislature, the Judiciary together so that anytime we take our decisions and cases before the court, cases are given expedited hearing so that justice can be dispensed.
"In all the cases we have taken before the court, what we are trying to prove is that Mr X has borrowed from the bank and left the court judge that the person is owing and let him pay .The loans that were granted by those banks were out of depositors money not their capital, so it is only when they pay that we will be able to pay those depositors", he added.
Hassan noted that the desire to strengthen the banks through prudential thresholds and other regulatory instruments, necessitated the corporation's collaboration with all relevant stakeholders in the Nigerian financial system, adding that that informed the choice of this year's FICAN Workshop theme: "Stocktaking of Deposit Insurance Practice: Assessing the
Past, Evaluating the Present and Forecasting the Future."