Our Mission is to Make Benue People Feel The Positive Impact of Taxation-Ayabam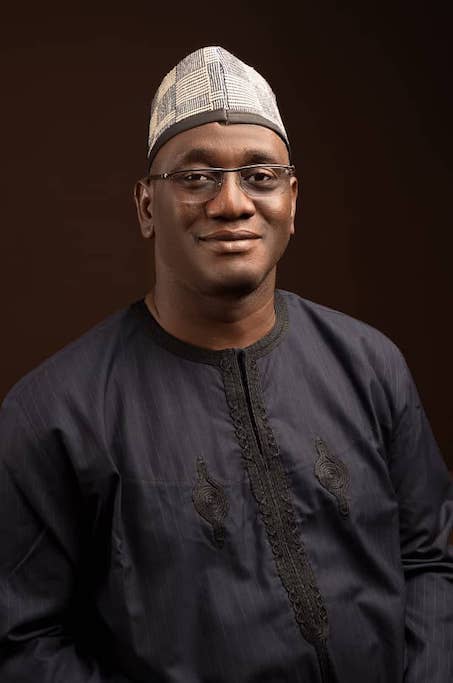 Mr.  Andrew Ayabam is the current Chairman of the Benue State Internal Revenue Service Board(BIRS). He served first as chairman of the board between 2010 to July 2012 in the administration of the  former governor, Gabriel Suswam. His two years of service at the board earned him much accolades because of his unequaled performance in revenue collection and administration. His reappointment in July by governor Samuel Ortom to man the same board again seven years after, received loud celebrations from youths of the State who branded him as "Mr Employer" courtesy of the massive employment he opportunities availed the youths.  In this interview with DAILY ASSET's Chris Gaga in Makurdi, the revenue expert spoke on his vision to run a tax administration that will impact directly on the lives of Benue people using tax money to provide basic infrastructure and other social amenities as promised by governor Samuel Ortom.  
Excerpt.


You are returning to this office for the second time after you left a couple of years ago can you tell us what the motivation is for the second coming?
 
The motivation has been always to excel, regardless of the circumstances.  So that keeps me wanting to move on. For me it is also, a personal challenge to always put myself on sound footing and to be sure of what I am doing. So it is like a self challenge as well.  
    

So if you are challenged by the inner passion to excel, what constitutes your vision going forward, the targets that are set before you on this assignment?

My targets are clear and they are also partly included in my contract or terms of engagement. That  I should reorganize BIRS, bring it out from the woods and ensure that BIRS performs its role providing the much needed revenue for  His Excellency Governor Samuel Ortom to deliver on his campaign promises which is to provide infrastructure and key social services needed by the Benue people for which they elected him into office.


Between the time you left and now, has there being anything fundamentally different in the operation of BIRS from the place you left about six or seven years ago?

Yes, significantly so. First let me reiterate this, staff or the people are the most important elements in any organization. I have met now on return, a very low staff morale and I met a situation where staff were not really exposed or trained on their jobs because of lack of experience to some of the issues in tax administration. Collection of revenue has not also performed as it should this time if that tempo we left behind was sustained. I also acknowledge that some staff, the good hands may have retired and left the system but am worried that not much was impacted on the upcoming or those who took over from them.   This is not to say that there are no good hands within the service, but there is a lot that needs to be done to step up their morale and encourage them to delivery at the pace that we expect them to deliver now.

 
Flowing from that, one of the things that earned you more accolade from Benue people was the employment you offered graduates, the young people, you gave them employment opportunity. Given the present situation you have found on ground, do you have plans to still engage fresh hands, am sure some young graduate are looking forward to your second coming to get a job?.

We have been overwhelmed by this expectation that jobs will be available on my return. Without prompting, a whole lot of Benue youths have been coming forward to drop their CVs, so we are forced to create an opportunity for them to submit their applications to send in their CVs online, so we are able to manage the crowd that troop into BIRS daily. Certainly we will have to engage new and experienced hands. So we are adopting a two pronge approach to those issues. One, to get some of our experienced staff who were engaged by the State Government and posted to other agencies, we want to bring them back on at least an ad-hoc basis because of the type of training they enjoyed and experience they had that time. We want them to bring that to bear on the challenges we are having now. So will be using some of those and also, we will be enjoying new hands to add energy and vigour in the entire process of revenue collection. Staff engagement also serves as an added advantage, that of dissemination of needed information to the people. Because they are among the people, they are in a better position to preach taxation to the people and the people would learn better and faster from those kinds of engagement with our youth. We hope that we will build a sustainable BIRS with the young people because they lead their tomorrow right from today.

 
Talking about employing more hands, how many young graduates are we looking at?

That is not fixed. When the need arises we will increase. We are going to be doing it in phases because we are depending on our cost of collections to fund and sustain that activity. It is a contract employment. So if the revenue improves, the cost of our collection improves, we will continue to engage base on the needs and of course as we are able to sustain. If His Excellency who is people oriented thinks that we should have a  fixed amount to fund that kind of activity we will be glad and we are hoping that he would also come up with such idea so that many more Benue youths are taken off the streets. 


Benue people like most Nigerians are not enthusiastic about payment of taxes, how are you able to build that interest, or how are you going to encourage people to pay tax?

There are two things here, first, the people that were engaged live amongst  our people so they are able to sell that message better. And it is in doing the job that their salaries are being paid. So there is a benefit derived  directly from the process of recruitment, so people take that as an impact of taxation itself, so they are encouraged to pay, and because they have relatives or friends that work there, they are encouraged to pay tax. They are more or likely to buy into this message and deliver on that expectation. Secondly, we massively at that time and of course what we are going to revisit again, we went out to publicize government projects funded with tax money. When people see what government is doing with their money, they are more or likely to voluntarily pay their taxes. So His Excellency has taken over that challenge and he made quite a number of pronouncement since we assumed office, and deliberately telling the people where the money is going and we are going to be announcing these projects with the governor and the team when these projects are been executed so that through that way people are better encouraged to pay their taxes and do what they have to do to make the government to work.


 Can you tell us how many people pay tax in Benue?

Well, that's another challenge that we are having to rebuild. We hardly have had any active or realistic database to do that. Part of my new assignment and responsibility is to ensure that we build a robust data base so that government knows exactly what it is doing. We are going to be working with a couple of agencies to ensure that this happens. The most realistic will be to use the voter register because the general principle of eligibility lies or apply for voting as well. So we are going to be using that for the first time ever. From there we will now get a more realistic population or eligible data and from there also would now be able to tell how many of those eligible to pay tax are actually paying taxes and then we will give you precisely how many we are chasing into the tax net, but using the country's average, if that applies here then about 13% of the state population which is about 5 million.


 Now the taxable items, your tax sources or tax heads, do you have plans to expand avenues for taxation as part of the strategy to meet your set target?

The essence as such is not to further over burden the tax paying or compliant population. Our strategy and emphasis will be on ensuring that those who are not paying, comply with what is provided by law. We are trying to get more people to pay. We are hopeful that we will put some incentives through that will encourage even discount or reductions, rebate in some areas. Like land use charge or land charges generally, so that people are also better encouraged. So we will rather look at a reduction in rates than consider increasing the number of taxable heads or items.


Do you have plans to increase the number of agents based on present criteria? 

No, the total number of revenue  agents is about 22. Increasing the number is not necessary because in my first tenure we had about 7 agents. Now their responsibilities will be that it is BIRs staff meeting hat will be collecting money and managing  the POS. We are using the POS now, that is electronic means of collection. In that way we are seeing real time online what is happening in the field. The agents will help to monitor, more or less be like a check  to the activities so that there is some level of control. We hope that with some experience that they have in the field we can depend on this. We also have to work on the rates. I met on ground arbitrary rates being "gifted",(permit me to use the word) to revenue agents.  The revenue board is entitled to 10% as cost of collection, but we see  as high as 50% to  agents, in some cases I have seen some that is even 70% to the agents.  So why do you pay higher than what you are entitled to? So we would address that. No agent will get even  7% of their collection having adopted an electronic means of collection so that will not happen. We will also encourage members of the public to report to us any infraction or any activities that they do not consider professional. Our hotlines are going to be published so you can reach either myself or our team so  members of the public may reach us when the need arises. 



This is a controversy one, how much comes to Benue State from IGR. It is a polemical issue in most of the states. People allege that what is collected is not declared or what is declared does not reflect the actual, what is the situation with BIRS?

There are standards of measuring collection. The global best practice is consolidated revenue collection. The law setting up agencies here in Benue and generally in Nigeria permit that we either spend a percentage or the entire revenue collections made by these agencies. So in reporting this you always have to take into consideration the total revenues collected regardless of whether or not this is spent by these agencies. BIRs as a revenue agency also have some revenue heads. I am barely a month now and I can only speak for my figures and that will be ready when the state reconciliatory committee meets and ratifies what ever figures we have made, but I can say my figures will certainly be higher than the previous months.


Now looking at  the law, the enabling edicts, that empowers BIRS to carry out its activities, I know you got an amendment during your first tenure, many years down the line does that law still give you the legal strength  to carry out your operations? Or are there certain areas you feel  deserve to be amended?

 Well, the law was amended after I left office the first time, maybe it was based on the needs of the time. Laws are not static, they are not stagnant and they are based on human activity which evolves over time, so laws also have to be amended from time to time due to circumstance and the needs of the time. So we will work towards the amendment which is just for the normal because circumstances change over time what we have on ground now is different from what existed may be few months ago, so we will continue to work on the amendment to make sure that Benue gets the best laws especially in our time. Our laws also indicate the rates to be charged and I mentioned earlier that I would rather go for rates reduction in some areas than increasing the revenue heads. Certain circumstance may also encourage different revenue heads or different presentation of the laws for better understanding by the paying publics. So when the need arises, we will approach the State Assembly for such amendment.

 
Recently the Chairman of the FIRS in response to a query issued him on the performance of the nation's revenue attributed the low figure of revenue to the state of Nigeria economy, at the micro level of BIRS, to what extent has the overall national economy or in this case the state economy affected the collection efforts. What impact does it have on the operations of BIRS?

One, to the extent that the state depends more largely on federation account, FIRS is  major contributor to that national trust or fund from where the Benue and other States derive their funding largely from. To that extent, Benue is impacted. So if something happens to FIRS which is a major contributor to the federation account from where Benue takes, naturally it will affect us. When Benue derives that, pays for services, salaries and all of that from where the state also derives its major source of revenue, the local economy is affected because larger population of organized work population is government workforces so whatever affects that workforce affects the local economy, the purchasing power and all of that. I stumbled at the SMEDAN report which indicate that 275,000 jobs were lost in a space of about 2 years, that has significant effect on BIRS. The personal income tax, land use charge, business premises registration vehicle registrations and all of that, so all of these taxes will be affected when the capacity of the state to pay for goods and services is also affected. So, yes, FIRS situation has a large bearing effect on the state's economy.


One of the headaches and I think it is not Benue State alone, most of the States have is revenue generation efforts at the local government level. There seems to be lack of accountability, lack of transparency  and even lack of capacity. Is there any relationship between BIRs and local government areas in the state in terms of partnerships for revenue and even in terms of building capacity and what specific area or technical support can BIRs give  the LGAs?

The Law provide for a joint revenue committee which should be chaired by the Chairman of BIRs. We also note with concern that the activities of revenue collection seem to be inconsistent and maybe a non- challant  attitude towards it. There are no records kept and all of that. The interesting thing is that the state Assembly is responsible for laws including revenue laws of the local governments. So to that extent, the powers to regulate is still vested with BIRS, but how much power is exercised is what has left a lot to be desired. Over the years, I don't think BIRS has really stepped up to take control of what or has being involved in what happens at the local government level. The laws also provide for certain items to be exclusively collected by the local government, but where the state is able to harmonize this for the good of the state and local government it will be better. I cite examples in Lagos, Kaduna and to some extent, Rivers, Delta. So some of this local Governments are considered to be in urban areas and so some of their activities fall within the purview of the state and their agencies. When that happens,  you see stronger synergy that enhances revenue administration activities. We hope to achieve that and we have started holding the joint revenue committee meetings. We hope that we will meet them quarterly and over time we will look at how to strengthen the administration at the local government levels, enhance transparency in the process and make the local government and the state a better place for revenue administration generally.


One issue that tends to give BIRS a negative image is the activities of revenue check points, sometimes one is not sure whether these are staff or agents of BIRs or they are just taking laws into their hands, so what really is BIRS policy on this issue of blocking high ways and forcing people to stop for the purpose of collecting revenue?    

Thank you for bringing this up. That has being my biggest challenge since assumption of office at least for this second time. All manner of touting and highpoint robbery goes on at the roads in Benue State. Benue has over the last few years earned a very bad name as being one of the bad places to do business, particularly businesses that involve the use of roads. Since assuming office, I have engaged relevant security agencies. The Governor is not happy about this and he has charged us to do all that we can to reduce this to the barest minimum. We have a situation where people just take laws into their hands, print all manner of receipts, largely illegal  to extort money from unsuspecting members of the public on the roads employing all manner of crude tactics and means. For the records, Benue State has only 10 gazzetted inspection points largely for produce and Vertinary inspection. There are 10 points. But we met on ground a situation of about 200 inspection points to count, existing in the State. So I have worked out measures in clearing that. In the news recently about 12 people are in imprison already on account of operating illegal points. We have also mandated all our staff and agents to use only POS as a means of collection, we hope that when we do this, those who are engaged in these activities will not be patronized and would have to naturally leave our roads. That is combined with the Police and Military patrols that have been instituted. You find a situation where a truck of lets say 911, not a very big truck, it loaded with oranges  from Ushongo Local Government, before they leave kadarko, they would have spent more than 200,000 on largely illegal fees and charges. So we leave the buyers with no option than to price down the produce from Benue farmers , so the farmers don't get value for their products. So in the last two years plus, oranges were not sold for more than 500 naira a bag and in some places 300 naira. And that is very unfair to a large population as a result of those actions being perpetrated by just a few persons. In the Usongo axis we have been able to significantly clear that. Am happy to say that for the first time in three years oranges are being sold at more than 3000 naira and that  is just because of this action that we have taken. So you see how some activities of just a few people impact negatively on a larger population of the state. With 3000 naira per bag, they are more able to meet their personal expenses, depend less on government activities which may not be enough to pay their bills. So we are hoping that we continue to do this and if sustained, Benue people will get more value for their products and hopefully someday, some processing facilities will come to Benue necessitating the supplies   locally instead of selling raw materials outside the State.


 I imagine that this action may have put you in a collision course with some of these people involved in these illegal activities, do you feel unsafe carrying out this assignment?

The threats are there. That is the reality of the times, but I think I have more overwhelming zeal to succeed, and I think the support and the good will overwhelms the threats at least in current times. Like I said these are activities carried out by few elements to the detriment of the larger society. So I believe the larger society agrees with me, BIRS and their prayer and goodwill is with us and am encouraged more by that. The threats will continue to hold the poor farmer to ransom, which a few others would want us to encourage.


How are you going to tackle the issue of multiple taxation to ensure that the people are not over burdened? 

Well, through sensitization. We have continued to sensitize the people as to what to pay, where to pay and how to pay.  When a tax payer is informed as to their responsibility and what to do, they know how to confront some of these challenges better. We also have the hotlines, we are also training our staff to also know what to do out there on the field to engage with tax payers. 
So most importantly is the tax payer education, because tax payer is the target both for multiple taxes as well as the genuine  and legitimate taxes. So they are the ones to face the approach and when they do not fall, the system  stands stronger. So they need the information to be able to confront these challenges. 


How much cooperation does BIRS enjoy from Federal Institutions or agencies and some of the institutions like Banks in the State? How is the compliance? 

I think now it is enormous. With the introduction of the IPPIS,  payments are deducted and made to the office of the Accountant General of the Federation. So that makes it  largely seamless. We are hoping that as more agencies enroll on the IPPIS, the better for us. Recently some reconciliations were done and returns were made by the federal government it will be ongoing  until we reach a near perfect destination. But as it stands, the cooperation is okay and is improving. 
Yes,  the compliance is significantly improving and is very near up to date.
Ogun Customs Impounds 73 Trucks of Smuggled Rice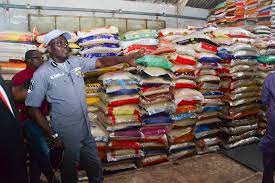 The Nigeria Customs Service (NCS), Ogun 1 Area Command said it impounded no fewer than 44,933 bags of smuggled foreign parboiled rice which is equivalent to 73 trailer loads.
The Area Controller, Bamidele Makinde, stated this while addressing newsmen at his office in Idiroko border, Ipokia Local Government Area of Ogun State.
Bamidele said the seizures were made between the month of February and December 6, 2022.
According to him, 41 sacks and 940 wraps of weeds suspected to be Cannabis Sativa were also seized within the period under review.
The NCS boss listed other seizures to include 99 vehicles used as means of conveyance, eight units of foreign used vehicles, including one 2020 grey Wrangler Jeep, six units of used trucks, 31 compressors, 16,224 kegs of petrol and 19 motorbikes.
Others are 8,517 bales and 219 sacks of second-hand clothing, 3,629 pieces of used tyres, 4, 700 bags of cement, three bales and 384 pieces of used bags, 170 cartons of poultry products, 191 units of vehicle compressors, 2,250 packets of Tramadol, 222 units of refrigerator compressors, 220 pieces and 867 cartons of foreign wine, 277 pairs, 320 sacks and 120 cartons of foreign shoes, 89 bales and 485 pieces of foreign textile materials and 302 sacks of foreign corn.
Makinde put the total Duty Paid Value (DPV) of the seized items at N4,886,647,634:92.
He said the items were intercepted with "intensive round-the-clock surveillance and patrol activities, aided by effective deployment of intelligence."
Within the 11 months period, the Ogun 1 Area Command was said to have generated N58,676,751.00 from the importation and exportation of goods under the ECOWAS Trade Liberalızation Scheme (ETLS) and assessment of merchandise in baggage.
The revenue also came from auction sales of perishable or highly combustible goods such as gasoline.
FG Begins Oil Theft Investigation, Inaugurates 11-member Panel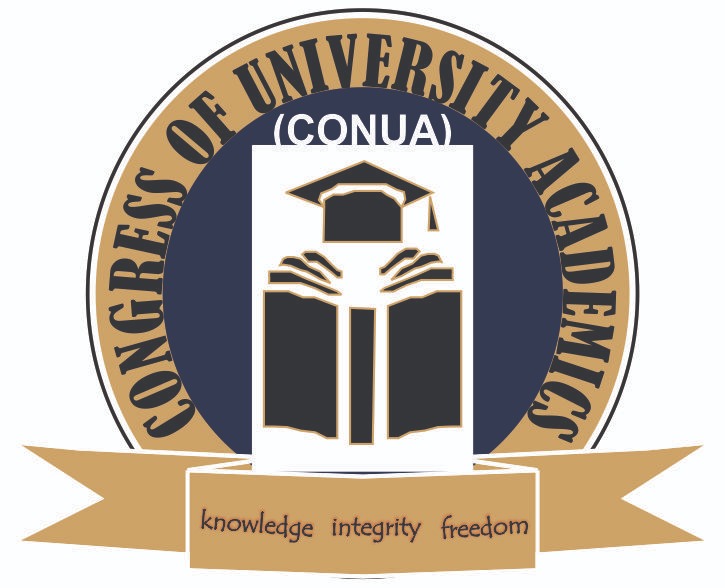 By Mathew Dadiya, Abuja
The National Security Adviser, Maj.-Gen. Babagana Monguno (retd), yesterday inaugurated 11-man Special Investigative Panel on Oil Theft/Losses in Nigeria.
The panel, which is chaired by the Interim Administrator, Presidential Amnesty Programme, retired Maj.-Gen. Barry Ndiomu, has seasoned administrators and retired top military and police officers as members with Mr. David Attah as Secretary.
While inaugurating the panel, Monguno said that Nigeria was currently facing monumental loss of revenue that ought to have accrued from the sale of crude oil, being the main source of its foreign exchange earnings.
He said the escalation of acts of vandalism and theft of crude oil had led to significant decline in production, with associated impact on revenue.
According to him, the enormous losses are caused mainly by oil theft, orchestrated by unscrupulous elements.
NSA said that Nigeria had consistently failed to meet its daily production quota of about two million barrels per day, as provided by the Organization of Petroleum Exporting Countries (OPEC).
He added that the country's current crude production struggles to meet even one million barrels per day, adding that recent interventions by the security agencies had revealed massive illicit platforms of stealing ranging from marine evacuations via Vessels, and load-outs from illegal operations platforms.
He added that the extent of the oil and revenue losses threatened the economy constraining the administration to revert to less popular monetary and fiscal policies to address revenue side constraints with dire implications.
"Government has been briefed on the dwindling economic fortunes including, inability to replenish foreign reserves and reduction in revenue thereby, affecting accruals into the Federation Account.
"With the scale of the theft and losses and the alleged complicity of regulatory agencies/officials and security personnel as well as the involvement of international collaborators, the enterprise is deeply entrenched and would be extremely, difficult to exterminate without very stern and decisive action by Government.
"The menace of oil theft/losses is completely unacceptable, considering its attendant impact on the economy, national development and security.
"It is an affront on Government and its institutions, which must be tackled without further delay.
"It is in this connection that Government worried by the ugly trend, among other things, directed the setting up of a Special Investigative Panel on Oil Theft/Losses in Nigeria to investigate all aspects of crude oil theft, identify the culprits and submit its Report for necessary action," he said.
Monguno said the panel was expected to investigate oil theft/losses in all its ramifications and propose wide ranging array of implementable recommendations to enable this Administration take decisive action to end the criminal enterprise within the shortest possible time.
He said members were appointed based on their proven integrity, track record of service, competence and dedication to the national course.
He urged them to work with a view to unraveling individuals and groups perpetrating the national economic crime, no matter how highly placed they might be.
The Terms of Reference (ToRs), according to NSA, are to ascertain the circumstances surrounding the illegal insertion into the Trans-Escravos Pipeline (TEP) around Yokri area in Burutu Local Government Area of Delta State.
"They are to establish the ramifications of crude oil theft/losses in Nigeria; ascertain the causative factors immediate and remote, of crude oil/theft/losses in the country and ascertain the extent of crude oil theft/losses in the country.
"With the widest possible amplitude, identify persons/entities whether public, private or foreign, involved in the criminal enterprise and establish the level of culpability of identified persons/entities in the enterprise.
"The panel is to also examine the specific roles of regulatory agencies; security agencies, tiers/arms of government and International Oil Companies (IOCs) in aiding and abetting the criminal enterprise".
"They are to also assess the efficacy of security architecture/arrangement in tackling crude oil theft/losses and associated petroleum products and recommend appropriate commensurate and sufficiently, deterrent sanctions on all those culpable," he said.
Monguno also tasked the panel to recommend steps/procedures/processes to be taken by Government to eliminate the enterprise in the industry to prevent future occurrence; and make any other recommendations on any other issue incidental to the terms of reference.
He said the panel was expected to commence its assignment with immediate effect and to conclude as well as submit its report on or before Feb. 21, 2023.
The Permanent Secretary, Special Services, Office of the Secretary to the Government of the Federation, Aliyu Yerro, said the menace of crude oil theft had greatly impacted the nation's revenue growth.
Yerro said the challenge had necessitated the setting up of the panel, adding that in spite of the huge amount of money spent by government to secure its maritime domain.
He said expressed confidence that the panel had the capacity to proffer solution to the issue of crude oil theft in the country.
The Chairman of the Panel, retired Maj.-Gen. Barry Ndiomu, said the expertise of each individual on the panel was sufficient to help them fulfil the objectives of setting up the panel.
He said the panel would leave no stone unturned by digging deep to unravel not only the incidences of oil theft/losses but, pre-disposition and causative factors as well as groups and individuals responsible for the criminal enterprise.
"We shall work hard to make you proud not least, for the confidence reposed on us," he said.
Fails North, Muslim-Muslim Ticket Won't Work – Shagari
A former Deputy Governor of Sokoto State, Mukhtar Shagari, has said that the All Progressives Congress (APC) has failed Nigerians and its Muslim-Muslim ticket strategy for the 2023 general election won't get its desired voter turnout in the region.
"The Christians in this country, especially in the North felt slighted, they felt insulted when APC decided to go with Muslim-Muslim ticket," he said during a live appearance on Channels Television's Politics Today programme yesterday.
Shagari, a former Minister of Water Resources and member of the Board of Trustees of the Peoples Democratic Party (PDP), said if APC presidential candidate, Bola Tinubu has a Christian wife, Oluremi, it is only okay for to choose a Christian running mate and not a fellow Muslim in the person of former governor of Borno State, Kashim Shettima.
He described as an insult, the same-faith ticket of the APC, adding that Nigerians and Christians will reject the ruling party in the forthcoming presidential election.
"The APC has failed Nigerians in every aspect you can think of. In every aspect you can think of, APC has failed Nigerians, particularly in the North where people are now kidnapped and ransoms have to be paid and people are now being killed. Lack of employment all over the country and so on.
"They simply think that both the Christians and the Muslims in this country are stupid. So, they decided to come out with the Muslim-Muslim ticket, thinking if they do that, everybody in the North-West, in the North-East and the rest of Nigeria will jump at it but Nigerian people are wiser, they know what they want: they want a government that will change their lives for the better," Shagari said.
The PDP BoT member further described as disappointing, Tinubu's outing on Monday at the Chatham House in London, the United Kingdom, saying that Nigerians want a leader who can relate with them, answer their questions and clear their doubts and not one who delegates his allies to respond to questions directed at him.