Peace Accord: Enugu State Creates Autonomous Community
From Sylvia Udegbunam- Enugu
For lasting peace in Oruku Community, Nkanu East Local Government Area, the Enugu State Government has acceded to request of the indigenes of the community, by creating Aguikpa Oruku Autonomous Community, out of the existing Oruku Community.
In a statement signed by the Permanent Secretary, Ministry Chieftaincy Matters, Dr. Mrs. Chinwe Anibeze, the traditional ruler of old Oruku Autonomous Community, HRH Igwe Dr. C.A Nomeh (JP) is now and should be addressed as the Traditional Ruler, Aguikpa Oruku Autonomous Community, while the old Oruku Community was directed to take immediate measures to elect a new traditional ruler.
Consequently, the Ministry of Rural Development, through the Permanent Secretary, Chuka Ezike, also announced the dissolution of the existing Town Union Executive of old Oruku Community and the constitution of Caretaker Committees for the two communities for a period of six months.
Members of the committee for Aguikpa Oruku Autonomous Community include Chief Raphael Ani, chairman; Chief Onwudiwe Ogbu, secretary; Chief Godwin Inyaba, treasurer; Chief John Ani and Chief Longinus Inyaba as members.
In Oruku Community, Chief Emma Mba, Mr. Ikenna Martin Nwatu and Mrs. Clementina Omaba serve as chairman, secretary and treasurer respectively, while Mr. Chikezie Nnamani and Mr. Okechukwu Ukeh are members.
It would be recalled that the age-long inter-communal dispute between Oruku and Umuode communities in Nkanu East Local Government Area, was finally laid to rest a few weeks ago, after the leaders of the two communities signed agreement on land ownership and boundary delineation, at the Government House, Enugu, at the instance of Governor Ifeanyi Ugwuanyi.
The two communities had disputed land ownership for 25 years, leading to persistent civil unrest despite interventions by past administrations.
The recent government decision was to sustain the lasting peace brokered between the two communities by the Enugu State government.
GAYPU Nominates Sule, Bello, Makinde, Others for Awards at National Peace and Round Table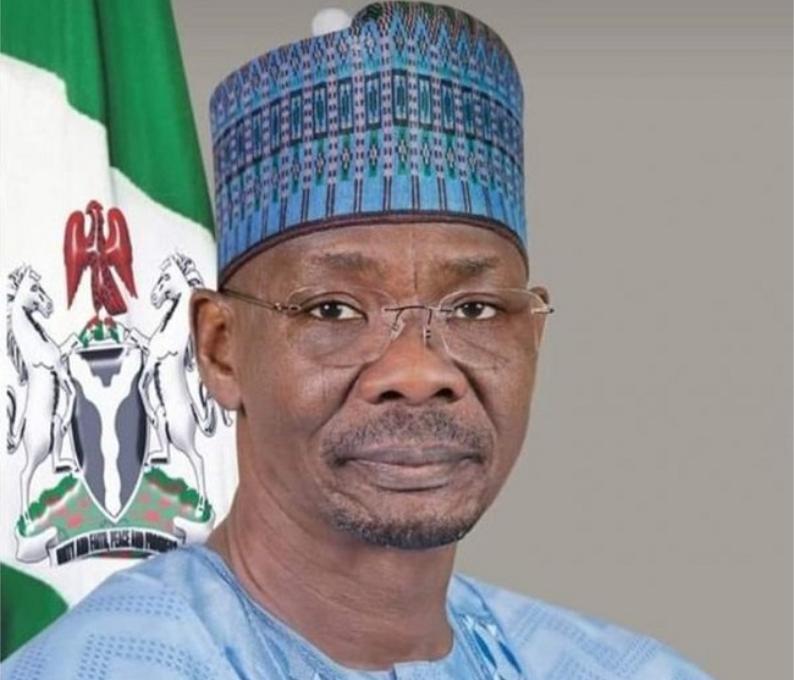 By Evelyn Terseer, Abuja
Nasarawa State Governor, Engr Abdullahi Sule and his counterparts in Kogi and Oyo states, Alhaji Yahaya Bello and Engr Seye Kehinde respectively will be honoured by the Global Youth Alliance for Peace and Unity(GAYPU)
At its first Peace Round Table which holds in Abuja on December 9.
While Sule will be honoured as Peace Governor of the Year, Bello and Makinde will receive awards as Icons of Peace respectively.
Others to be honoured include Minister of State, Federal Capital Territory(FCT), Dr Ramatu Tijjani, Minister of Women Affairs, Dame Paullen Tallen, Speaker of the House, Representatives, Femi Gbajabiamilla, Hajia Zainab Ibrahim, Hon Kolade Alabi, Hon Gaza Jonathan Gbetfi, Engr Adeboyi Fadeyibi and Director General, Nigerian Television Authority(NTA),Alhaji Salihu Abdullahi Dembos.
A statement by President of the Non-governmental organisation(NG0), Solomon Pevikyaa said the occasion will take place at the Reiz Continental Hotel, Central Business District, Abuja.
The statement explained that the One-Day Event was intended to create avenue for dialogue on the various ways to strengthen peace among communities and indiviuals in the country.
"There are approaches one can take as an individual, a family, an organization, or a community, nation, or general society. Some of these are simple, while others require more commitment and resources.
"Peace enriches our communities and individual lives, as it directs us to embrace diversity and support one another to the fullest extent possible. Through caring, generosity, and fairness we provide a cornerstone for attaining a sustainable, just, meaningful, vibrant, and fulfilling personal and community life" the statement said.
The occasion according to the NGO will have
His Royal Highness Chindo Yamusa (ll) as Royal Father of the day and will have in attendance Imams, Pastors, security agencies, and representatives of youth groups, who have all been invited
Russian Authorities Place Opposition Lawyer on Wanted List
Criminal proceedings were initiated against Russian lawyer and human rights defender, Ilya Novikov and he was placed on the wanted list.
The Ria Novosti state news agency reported on Thursday, citing the Russian interior ministry.
No details of the specific allegations were provided.
Novikov came to prominence as a defence attorney in the trials against the human rights organisation Memorial and the Anti-Corruption Fund set up by Kremlin critic Alexei Navalny.
The lawyer, who comes from a Russian-Ukrainian family, also previously defended Ukrainian pilot Nadiya Savchenko and filmmaker Oleg Sentsov, who were separately captured and jailed in Russia after the outbreak of hostilities in Ukraine in 2014.
Both were later released in prisoner swaps.
Novikov has been living in Ukraine for a year and is said to have joined a unit of the Ukrainian territorial defence unit after the Russian invasion in February.
In late November, the Justice Ministry in Moscow declared him a "foreign agent''.(NAN)
Four Feared Dead as Fintiri's Convoy Involved again Auto Crash
From Yagana Ali, Yola
Four persons have reportedly died from a ghastly accident involving a Toyota Hilux conveying a detachment of vigilantes, accompanying Governor Adamawa State Governor, Ahmadu Fintiri, while enroute Mubi for a campaign engagement.
The accident, which occurred around Fadamareke, in Hong local government, allegedly linked to over speeding, while negotiating a dangerous bend, involved a RAMP 2 Toyota Hilux van used by Head of Fintiri's vigilante.
Three lifeless bodies of occupants in the van that includes Bako Kaura, head of PDP' s informal security arm and another victim identified as Adamu, Kaura's biological son have been deposited at the mortuary of Hong Federal Medical Centre.
Five other occupants in the van who sustained various degrees of injuries, were conveyed in the government house ambulance and another unmarked Hilux van, for treatment in the health facility.
Governor Fintiri's personal physician and head of the government house clinic Dr. William Teri, who was among the first responders at the crash  also conveyed the victims to hospital for treatment.
A source at the scene of the accident who helped with the evacuation and rescue effort, however, said " I took out out three lifeless bodies, but there's a fourth that I think can hardly make it out of coma because of the injury he sustained. There were about 9 occupants in the Ramp 2 Hilux van the head of vigilantes for Fintiri/ Farauta campaign involved in the accident was traveling in."
Governor Ahmadu Fintiri, who also helped to coordinate rescue activities was disturbed by tragic death involving his convoy.
Only last week, Governor Fintiri narrowly escaped death by the whispers when a truck which lost control almost rammed into his stationary motorcade. Unfortunately, two vehicles on his convoy, were not so lucky as the truck crushed into them
The incident occurred around the High brow Dougirei hilltop Agga Mosque, where the governor had gone to attending wedding engagement.
Two policemen who sustained fatal injuries from the crash, were rushed to intensive care unit of the state specialist hospital.