Peter Obi Good as Minister Under PDP not Presidential Candidate -Ned Nwoko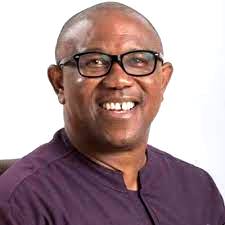 By Idris Umar, Abuja.
Ned Nwoko, politician and philanthropist, says Peter Obi, the presidential candidate of the Labour Party (LP), should be Minister of economy, because he will do well as minister of economy under a Peoples Democratic Party (PDP) government.
Nwoko, husband to Nollywood actress, Regina Daniel, said this during an interview with newsmen, adding that Obi will change Nigeria as a Minister of Economy, but only under the PDP.

The philanthropist said; "We would like him back in PDP; he will do very well as the minister of economy. He will help us run the economy, in eight years the Nigerian economy will turn around".
The Delta State born politician described Obi as "frugal but a big-time player in the economy world".
Nwoko also said Obi is popular with the people, but added that it would not be enough because his party lacks the structure to produce a president.
According to him "Labour party does not have the structure. He is a popular candidate and he will be more popular in the coming months but he cannot become the president because he does not have the structure. They must have some LP members controlling the state house of assemblies, house of reps and the senate for him to function. If by a stroke of luck he becomes president, how can he function with a 'PDP controlled house'?".
He advices; "LP should work towards establishing some structures but that will take like eight years or 10. It's not child's play. There are many things in Nigeria that would work against the emergence of the party as president in the next elections, it wouldn't happen.
However, he also noted, "Igbos are not ready for presidency. When I say, we, I am talking about the political class and the voters. if the people were ready for Igbo presidency, that would have been showed by the results we received from delegates. How many of them supported Igbo candidates? They would rather support other candidates for whatever reason."
Ned Nwoko added that Peter Obi should not have left the Peoples Democratic Party, (PDP) and hoped that one day he will returns.
Buhari Swears in Seven New Ministers, Announces Minor Cabinet Changes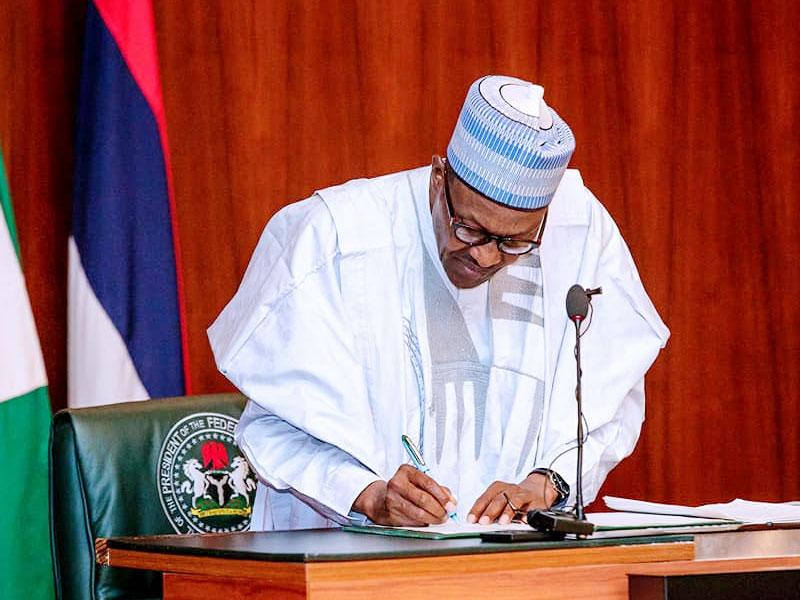 President Muhammadu Buhari has announced minor cabinet reshuffle as he swore in seven new Ministers in the State House, Abuja, on Wednesday.
The News Agency of Nigeria (NAN) reports that the affected ministers swore in include Goodluck Opiah (Imo), Umar El-Yakub (Kano) and Ademola Adegoroye (Ondo). Henry Ikoh (Abia) Umana Okon Umana (Akwa Ibom), Ekumankama Nkama (Ebonyi) and Odum Odi (Rivers).

NAN reports that six of the ministers replaced six former members of the federal executive council, who retired to participate in the last party primaries of the All Progressives Congress (APC) while El-Yakub replaced the former Minister of Agriculture, Sabo Nanono, who was removed from office.
While announcing the reshuffle shortly before the commencement of the meeting of the Federal Executive Council, the president approved Minister of State, Health, Sen.
Adeleke Mamora as new the Minister of Science and Technology; Minister of State, Works, Mua'azu Sambo also moved to the Ministry of Transportation as substantive Minister.
Umanna Umanna is now the Minister of Niger Delta Affairs while Minister of State Environment, Sharon Ikeazor has been moved to the Niger Delta Ministry as Minister of State.
Sen Gbemisola Saraki was moved to the Ministry of Mines and Steel as Minister of State while Umar El-Yakub is now the Minister of State Works and Housing.
The president also approved Goodluck Apiah as Minister of State, Education; Ekumankama Nkama. Minister of Health; Ikoh Ikechekwu, Minister of State, Science and Technology; Odum Udi, Minister of State, Environment and Ademola Adegoroye is now Minister of State, Transportation.
NAN reports that before the swearing in, a minute's silence was observed in honour of Mohammed Barkindo, the outgoing Secretary-General of Organisation of Petroleum Exporting Countries (OPEC), who died at the age of 63, on Tuesday night.
Those physically in attendance are the Vice President, Professor Yemi Osinbajo; Secretary to the Government of the Federation (SGF), Boss Mustapha; and Chief of Staff to the President, Prof Ibrahim Gambari.
Other Ministers who were also in attendance include the Attorney General of the Federation and Minister of Justice, Abubakar Malami, Labour and Employment, Chris Ngige, Education, Adamu Adamu, Communication and Digital Economy, Isa Pantami.
Others are, Mines and Steel, Olamilekan Adegbite, Minister of State for Petroleum Resources, Timipre Sylva, and Minister of State, Budget, National Planning, Clem Agba and State, Industry Trade and Investment, Maryam Katagun as well as all the newly sworn in ministers. (NAN)
2023: Group Warns APC, Tinubu Against Muslim-Muslim Presidential Ticket
Ahead of the 2023 presidential election, a group under the aegis of Defence Watch has cautioned the ruling All Progressives Congress (APC) and its presidential candidate, Asiwaju Bola Tunibu against presenting a Muslim/Muslim ticket in the election.
The group made the appeal in a letter to President Muhammadu Buhari titled: "APC's Muslim/Muslim Ticket in Nigeria's 2023 Elections: A Threat to National Stability, Regional Peace and Security'".

The letter which was jointly signed by Alhaji Ahmed Adamu and Otunba Adeniji Adegoke, the group's National Coordinator and National Secretary respectively, was made available to newsmen on Monday in Abuja.
According to the group, the letter, was copied to all heads of democratic and security institutions as well as other international concerns in the country.
It said a Muslim-Muslim ticket would not only be a threat to national stability, but could also retard the country's peace and security.
The group said presenting such a ticket as being proposed by the APC, would portray Nigeria as an Islamic and a sectarian nation.
It said, the pairing of two Muslims would be ultimately resisted by the country's millions of practicing Christians, moderate as well as progressive Muslims and civic groups.
It added that ethno-cultural associations and enlightened members of the international communities could also protest such a pairing.
"We are therefore calling on President Buhari to direct the security forces to do the needful by advising Sen. Bola Tinubu, APC presidential candidate and the party on the possible threats this action could pose to security in the country.
"It is pertinent to note the serious implications of the action with regards to security, especially when one rightly imagines that Christians will feel threatened with a Muslim/Muslim ticket.
"They may resort to pulpit preaching and mobilization of opinions across the Christendom," the group added.
It further went on to reveal that civil society organizations and students would likely protest if a Muslim- Muslim ticket was eventually introduced into the polity in manners that might constitute security concerns.
The group warned on the danger such political arrangement could cause on the continental security.
It noted that West African Sub-region and African regional peace and security were basically predicated on the presumption of Nigeria's political stability.
"We therefore implore you to use your good offices to weigh in on Tinubu and the APC to thread with caution and refrain from unyielding desire to foist on the nation a Muslim Muslim ticket
Bello Forwards Three Commissionership Nominees  to Kogi Assembly for Confirmation
From Joseph Amedu, Lokoja
Kogi State Governor,  Yahaya Bello has forwarded  names of three Commissionership nominees to  Kogi State House of Assembly for confirmation
The Chief Press Secretary to the Governor, Onogwu Muhammed disclosed this while speaking with journalists in Lokoja on Tuesday.
He said that the nominees  are;  former Commissioner for Information and Communications, Kingsley Fanwo, (Kogi West); Dr.

Zakeri Usman and Engr. Mohammed Abdulmutalab from Dekina and Okene Local Government Areas respectively.
The Information Commissioner, Fanwo had resigned his appointment to contest the Yagba West House of Representatives ticket of the All Progressives Congress but lost.
It was also gathered that Dr. Usman if confirmed by the assembly, will replace the former Commissioner for Health, Dr. Saka Haruna Audu who was sacked by the Governor from office in April 2022, over allegations of misappropriation of funds.
Meanwhile, Abdulmutalab will also replace Engr. Abubakar Ohere who resigned to pursue his senatorial ambition.
Ohere emerged the Senatorial candidate of the APC for Kogi Central Senatorial seat, and would be slugging it out with Barr. Natasha Akpoti Uduaghan, the candidate of the main opposition- Peoples Democratic Party(PDP).