Police Raid IPOB/ESN Camp, Neutralise one, Recover Large Firearms, Ammunition in Enugu
Police Command in Enugu state has raided the camp of the proscribed Indigenous People of Biafra (IPOB)/Eastern Security Network (ESN) in Agu-Ibeje forest, Enugu-Ezike, Igbo-Eze North Local Government Area in Enugu State.
In a statement, the Police Public Relations Officer (PPRO), DSP Daniel Ndukwe, on Tuesday in Enugu, said the Command's Tactical Squads and Operation Restore Peace carried out a tactical and intelligence-driven dusk to dawn raid on the IPOB/ESN camp between Aug.

11 and 12.
According to him, the raid is in pursuance of the crime-fighting strategies devised by the state's Commissioner of Police, Mr Abubakar Lawal.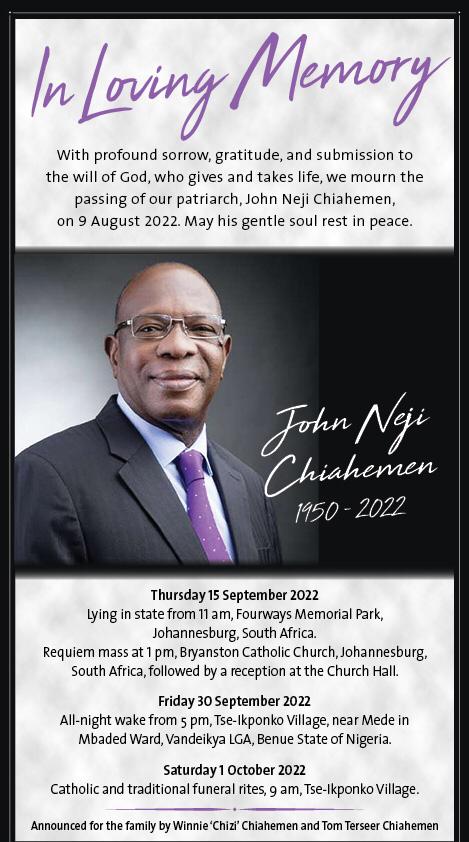 He said the hoodlums, on sighting the police operatives, engaged them in a gun duel, which led to the neutralisation of one of them.
The police spokesman said that several others escaped with varying degrees of fatal gunshot wounds, due to the superior firepower of the operatives.
"The operation led to the discovery and exhumation, from a shallow grave in the camp, of the corpse of their victim identified as Johnson Okpanachi, a Police Officer serving in Igbo-Eze North Police Division.
"Okpanachi had gone missing on July 30, with all efforts made to trace his whereabouts proving abortive.
"Items recovered at the Camp included 12 firearms, including one AR-K2 Assault rifle, six pump action guns, one locally-made Berretta-like pistol and five locally-fabricated double-barreled guns.
He said 98 live cartridges, two machetes, one digger, one battle axe and one hacksaw were recovered.
According to Ndukwe, five motor vehicles, including three Toyota Sienna minivans, one Honda Pilot Jeep and one Hiace (Hummer) bus loaded with assorted Ankara fabrics were also retrieved.
The police spokesman said that all the items recovered were snatched from their owners at different times within the area by the hoodlums.
He added that 20 different brands of motorcycles with their number plates removed; one police bullet-proof vest, one pair of police camouflage uniform, one pair of military camouflage uniform with a cap and military singlet were found in the camp.
He listed several other items including the Biafra flag, 22 different brands of mobile phones among others.
In a related development, police operatives on Aug. 8 at about 9:15 a.m. recovered two AK-47 rifles, all loaded with 64 rounds of 7.62mm caliber of live ammunition (currently in the custody of 82 Division of the Nigerian Army).
"Other things recovered are one locally-made cut-to-size gun, one dane gun, one Lexus RX 330 and one RX 300 Jeeps, one Honda Pilot Jeep, 25 machetes, two axes, one dagger, four phones, a military camouflage uniform, two forest uniform trousers and fetish items suspected to be charms.
"The recovery is sequel to the police swift response to a distress call alleging that IPOB/ESN terrorists invaded and set ablaze the house of a local vigilante at Oduma community in Aninri Local Government Area on the date," he said.
Ndukwe said that the commissioner commended police operatives for the successful execution of the operations without any casualty recorded by the command.
The police spokesman said that the CP also charged them to remain focused in actualising the overall goal of ridding the state of unrepentant criminal elements.
The PPRO said the CP called on residents to remain law-abiding, vigilant and support the command with credible information or intelligence required to combat criminals and their activities.
"I enjoin individuals and owners of medical facilities to quickly report anyone sighted with gunshot injuries to the nearest police station or personnel," he added. (NAN)
North-West Governors, Niger Republic Counterparts hold High-level Meeting on Insecurity
Four Governors from the Northwest and the governor of Maradi Region in Niger Republic on Tuesday held a high-level meeting  in Katsina State on tackling insecurity in the region.
The one-day multilateral security meeting of which had in attendance the governors of Katsina, Sokoto, Zamfara, Kebbi and Maradi Region, in Niger Republic was declared by Gov. Schiabou Aboubacar of Maradi.

Aboubacar, who is also the convener of the meeting, said the meeting would come up with solutions to the security challenges in the Sahel region.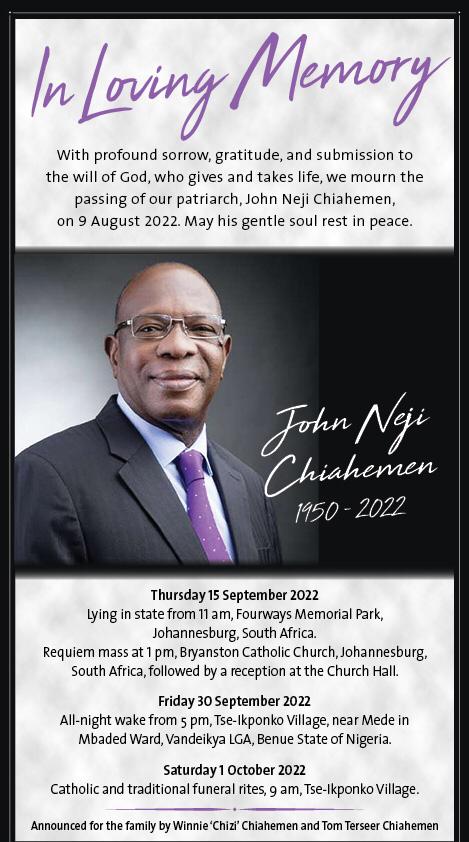 "We are in serious trouble in this region. Everyone knows our problems are terrorists who have denied us sleep.
"Communities living around Sokoto, Zamfara and Katsina that have borders with Niger Republic hardly sleep in their Communities.
"Participants in this meeting are one family; hence, we deem it necessary to sort ourselves out to see how we can tackle the insecurity menace.
"Each state is doing its best in addressing the security challenges, but it's not enough. We have to come together to see how we can address the problem," he said.
Also speaking, Gov. Aminu Masari of Katsina, said the state government was doing everything possible to tackle insecurity, especially at the community levels.
He said that the state government has built the capacity of traditional rulers and local government administrators to deal with the emerging real and potential threats in their areas.
"We also promote the concept of Alternative Dispute Resolution (ADR) mechanism, as provided by the state Multi-Door court process.
"And we have also enhanced and promoted Inter-security agencies liaison through the establishment of joint operations and information-sharing platform," Masari said.
He explained that the issue of cross-border transhumance and insecurity occasioned by cattle rustling, armed banditry, kidnapping for ransom and proliferation of small arms, light weapons and ammunitions have been our problem.
According to him, series of unilateral and collective conversations have taken place at various fora towards finding lasting solutions.
"Since the protection of lives and properties are the primary responsibility of the government, leaders must continue to engage with relevant stakeholders to bring about needed peace and tranquillity to their people, hence today's meeting.
"As we are aware, the Federal and State Governments in collaboration with the Security Agencies have beefed up and are exploring both kinetic and non-kinetic approaches towards addressing these security challenges.
"Katsina State Government in particular, has been supportive of the security agencies in the state to enable them fight armed banditry and other associated crimes," Masari said.
In their separate remarks, Gov. Aminu Tambuwal of Sokoto, Gov. Bello Matawalle of Zamfara and Gov. Abubakar Bagudu of Kebbi expressed their concerns over the perennial security situation.
They expressed hope that at the end of the meeting, a lasting solution can be provided.
Newsmen report that at the end of the security meeting, a communique is expected to be issued. (NAN)
ICPC does not Spend Recovered Funds — Owasanoye 
The Chairman, Independent Corrupt Practices and Other Related Offences Commission (ICPC), Prof. Bolaji Owasanoye, has said  that money recovered by the commission is paid into the coffers of the Federal Government.
The chairman disclosed this at a one-day Sensitisation Dialogue with stakeholders on Behavioural Change, National Ethics and Integrity Policy on Wednesday in Abuja.

The workshop is an avenue to sensitise stakeholders on its Constituency Projects Tracking Initiative which commenced in 2019, focusing on how well money allocated to critical sectors by government is utilised.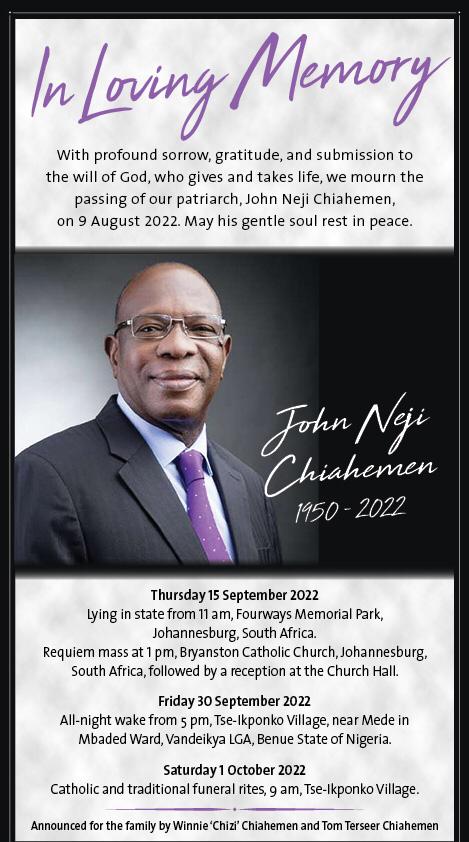 The project is in it fourth phase with the recovery of assets worth billions of Naira to the government, return of equipment to communities for whom they were meant.
Also, the project has forced a lot of contractors to return to sites and completed hitherto shoddily done or abandoned projects.
The exercise, however, led to revelation that some projects were excellently and completely executed.
Reacting to question on what happened to recovered assets, the ICPC boss reiterated that all the monetary recovered goes into the 'Recovery Account' and the account is with the Central Bank of Nigeria (CBN).
He said the commission has no powers over funds or assets recovered from corrupt people, adding that it does not spend recovered funds.
"The commission has a designated account for the recovery of proceeds of crime known as 'ICPC Recovery Account' into which all recovered funds were paid into
"Let me clear some of the misinformation out there. First thing is that, all the monetary recoveries goes into the recovery account.
"And there's a lot of misinformation out there and it's because there is a high level of cynicism. People do not believe anything righteous about the government.
"But I can swear an affidavit I can go on oath and swear on the Bible. Since I resumed in ICPC, no one kobo from recovered assets have been diverted.
"What is the proper thing? There is a recovery account the money goes there, that's one.
"So if it is liquid cash, the money goes there and that account is in the CBN. This information is important for community leaders to have because most people just accuse and say things that are simply incorrect.
"You can ask anybody that you know who has ever been the suspect of investigation by ICPC.
"They have paid through remittance into the recovery accounts called 'ICPC Recovery Account', he said.
Owasanoye further explained that the Proceeds of Crime Act was recently passed and the law says, "confiscation account should be opened and we have also opened one.
"If you step out of our compound, all you cars you see to the right are sized vehicles, covered vehicles, because the procedure for disposal was not carried until recently.
"We pressured until government made claim the guidelines by saying every agency now has responsibility to dispose of assets and put the money into the recovery account.
"So ICPC has formed an Asset Disposal Committee which included members of the public as observers. The Nigeria Labour Congress, Nigeria Union of Journalists, Civil Societies, Bureau of Public Procurement all are represented.
"Let them come and see what we are doing and broadcast it to the whole world," he added.
He urged the public to visit the ICPC website for information on its recovered assets, adding that such information has been on its website since 2020.
"We try to put this information out there. All the recovered assets by ICPC have been on our website since 2020 and we have a digital assets record for all recovered assets whether interim or final.
"Government doesn't have good reputation. Even when they are doing the right thing, citizens will say they have stolen the money.
"People will grant interview and they will be talking with passion and you will almost believe them that what they are saying is correct. But sometimes, how many people can you correct?".
In explaining further, the three categories of assets recovery, Owasanoye added it was important for the public to be carried along for transparency purposes.
"It's good to educate the public.
When assets are recovered, they are recovered in three categories.
"They can been siezed, interim forfeiture and final forfeiture.
"So, a lot of assets that dragged for years are under interim forfeiture. If at the end of the day ICPC loses the cases for whatever reason. The court might say we do not agree with us on some evidence tendered.
"Like recently, we arrested somebody that used public fund to acquired 19 properties and we say this can not be his money.
"We filed all the documents. The court said some of these properties can be acquired by the suspect.
"The court forfeited four to government and left the rest of the properties to the suspect. We have appealed but there is nothing we can do, " he said.
The ICPC boss maintained that under interim forfeiture, the properties would be under its custody until the court case had concluded.
"We will mark them and put security there. We do not allow you to operate there except if they are perishable, we bond it. You give us the value of the assets. We hold it until the case is concluded."
He, however, stated that the new regime openly stated that before the end of the year, the commission would publish some assets that were under final forfeiture that have been valued and have no challenge in court.
"We will wait until the court cases are concluded. If ICPC wins, the assets becomes government properties, if we lose it goes back to the suspect," he maintained. (NAN)
Military Veterans Protest Delay in Payment of N134bn Allowance
Military veterans have continued their protest on Tuesday over delay in the payment of N134 billion Security Debarment Allowance approved by President Muhammadu Buhari in April.
The veterans began the protest on Monday in front of the Ministry of Defence in Abuja.
It would be recalled that the Minister of Defence, Gen. Bashir Magashi (rtd) had while announcing the presidential approval, said that the money was for military veterans earlier excluded, who retired earlier than Nov.

9, 2017.
He also said that the money would be paid over a period of 3-5 years, as government wound not be able to pay at once.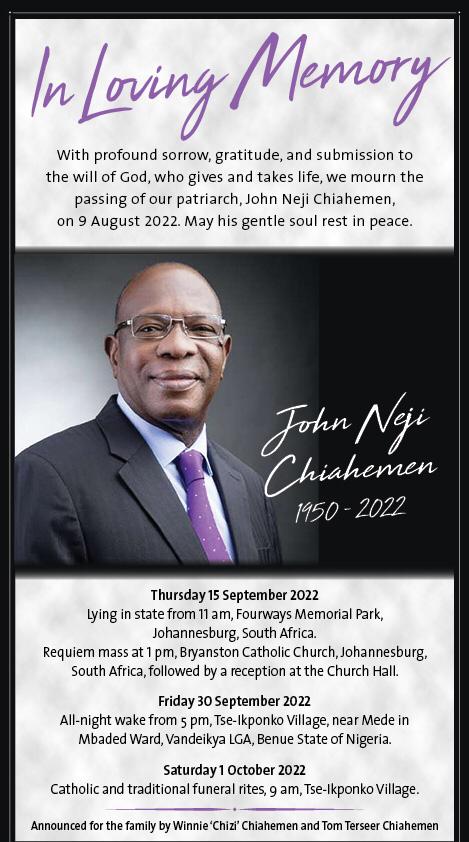 Abiodun Durowaiye-Herbert, National Coordinator of Retired Members of Nigerian Armed Forces, said the protest would continue until the money was released to all of them.
Durowaiye-Herbert told the newsmen that "the money was approved in April this year and we got the letter in May.
"Now the issue we seem to have is that since May up to this moment, that money has not been paid to us.
"We have written series of letters to the Minister of Defence, yet no feedback.
"The administration of Muhammadu Buhari will wind down very soon.
"Of course this is an opportunity that one of us is the president, another the Minister of Defense and even the National Security Adviser.
"If we miss it this time, will it be a civilian that will understand our plight better than our own colleagues?," he asked.
Durowaiye-Herbert, who also the Spokesperson of the Coalition of Concerned Veterans, said many of them require the money to take care of their health.
"A number of our members are bedridden, sick and dying on daily basis.
"So we felt the only way we can make our grievances known is by coming here to protest since all means of dialogue have failed", he added.
He said that the protest would continue until the ministry attend to them.
"We will stay here for as long as it takes them to attend to us.
"We started this protest yesterday, and slept here in the cold and at the mercy of mosquitoes, but it doesn't matter.
"Because we are doing this for our more than 70,000 colleagues, some of who are bedridden and cannot come here.
"Initially the approval was given for those who retired from 2017 till date and we told them no, it cannot happen.
"Some of us fought civil war to ensure that this country remain an indivisible entity, and these ones that are there now are our juniors.
"So how can they benefit and those of us who trained them and even recommended their promotions are excluded," he added.
The retired officer explained that SDA was an allowance paid to every veteran in order to debar them from using their military skills against the state.
"It's a lump sum that will help you resettle after your service; so there is no need to exempt some people, because they were as well trained and have skill," he added.
Durowaiye-Herbert, however, said there had been some contacts with the ministry to resolve the matter.
Mr Abdulkadri Mohammad, Special Assistant on Media to Minister of Defence, said the the ministry was already in talks with the veterans on the matter. (NAN)