Police Urge ESUT Students to Shun Cultism, Drug Abuse, Others
The Nigeria Police Force has urged students of Enugu State University of Science and Technology (ESUT) to shun cultism, drug abuse and other social vices in order to lead purposeful life.
CSP Ebere Amaraizu, National Coordinator of Police Campaign Against Cultism and Other Vices (POCACOV), gave the advise on Wednesday while delivering a lecture at the institution's Faculty of Management Sciences, Enugu.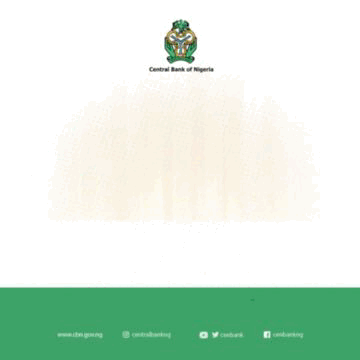 The lecture was entitled: "Dangers of Cultism, Drug Abuse and Others on Future Pursuit of Youths.
''
Amaraizu reminded the students of the consequences of cultism, drug/substance abuse and other vices, adding that they needed to clearly focus on the reason for gaining admission in tertiary institutions.
He urged them to shun to cultism, drug/substance abuse and other vices so as to achieve their desired goal of becoming champions after their studies.
"You must remain focused, since peer pressures and lack of positive vision, among others, are capable of pushing you into negative coping skills and as a result, getting involved in cultism and substance abuse.
"Cultism, drug/substance abuse and other vices are capable of shutting you off from realising your dreams of becoming champions in future.
"You must remain focused and look at the objective of gaining admission into this institution as well as avoid bad friends and peer influence to guard against distractions," he said.
Responding, one of the students, Mr Obinna Offor, thanked the POCACOV team for the sensitisation and enlightenment on the activities of the police in the country.
"However, we want more, since it is believed that continuous enlightenment and sensitisation like this will further dissuade students from derailing into negativity," Offor said.
Another student, Miss Chioma Aneke, called for the setting up of a POCACOV students' volunteer team in the institution as a way of further spreading the campaign against cultism and drug/substance abuse.
Earlier, the Vice-Chancellor of ESUT, Prof. Charles Eze, lauded the police on POCACOV initiative, adding that "it is an advocacy programme that came on time and in the right direction.
"There is the need for constant sensitisation of young minds as POCACOV is doing.
"I solicit for more partnership for more sensitisation among students on a date that the university will come up with," Eze said. (NAN)
Non-kinetic Approach Key to Solving Conflict in N/East- NDC Provost
The Provost of National Defence College (NDC), Prof. Adam Ahmed, says non-kinetic approach is key to winning war against insurgence and conflicts in the north east and other parts of the country.
Ahmed said this on Monday in Abuja at the opening of the workshop on Defence and Security Management organized by the NDC through the Centre for Strategic Research and Studies.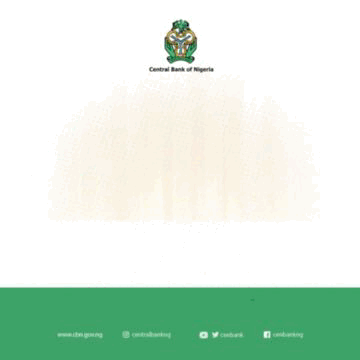 He noted that the use of kinetic approach had not been able to achieve much result as non-kinetic did since its introduction by the Federal Government.
He said that the programme was specifically designed to train the middle level and senior level of the members of the Armed Forces of Nigeria, the securities and the strategic allied MDAs.
"The current one that is in session is the seventh version, so it means it's been going on for the past seven years.
"And it's a course that we are very proud of. Why? Because it introduces people to those ingredients that are very, very essential and important when it comes to defence.
"When it comes to security, when it comes to managing the people in conflict and peace area. The course is likely non-kinetic. It is about management.
"It is giving you alternative to war, war, war, to looking at issues, to looking at security matters as entirely kinetic, is military."
He lauded the Federal Government and other partners in MNJTL for introducing the element of non-kinetism which he said had been working.
He said that the course would be able to sharpen people who would be involved in managing the cinflict in the crisis ridden areas.
"You understand, away from everything that had to be brimstone, military, and so on and so forth. But you can see that the bulk of thousands and thousands of people that have surrendered are not true kinetic.
" It's non-kinetic, you know, and fortunately for us, the little that we have been able to use, the methodology, non-kinetic methodology, and the concept and precept variable that we have used has germinated, it has product yielded, where you see a lot of people coming in.
" So this course, linking it to what is happening in the Northeast, it means people that are involved in this course will be able to manage the crisis from non-kinetic perspective, which is very, very, very key.
"Not only in the Northeast, all over the country. Not only all over the country, across West Africa. Because the crisis and conflict is what you see all over the world," he said.
Prof. Istifanus Zabadi, one of the resource persons at the workshop, said that the course was to bring together both military and non-military approaches to addressing conflict situations in the country
Zabadi, therefore, stressed the need for the various aspects of national security agencies to work together in ensuring the safety and security of the country.
"There is the need to work together to give us a safe and secured environment within the country and safety from outside as well."
He urged the participants to discharge their duty with respect to humanity.
"Those are issues that they must appreciate. So in carrying out their jobs, you know. For instance, one of our values is to deal with gender equality.
"And it's there in the books now. So, when we know that, we will not treat women anyhow, we will not treat disabled people anyhow, we will not neglect children, and that sort of thing.
"Now, that you have been equipped to know that the next person sitting to you who is not wearing uniform at all or wearing your own kind of uniform, the job they do fits into your own and gives us as Nigeria safety and security," he said.
The Course Coordinator, Dr Adam Abdullahi, said main purpose of the course was to train the participants on how to better perform their role and prepare them for strategic leadership engagements.
Abdullahi said that programme was also to focus on discussing about "how do we resettle liberated communities in the northeast without them being victim of mines and IEDs and all that. (NAN)
NDLEA Arrests 90 Suspects, Dismantles 13 Illicit Drug Joints in Kaduna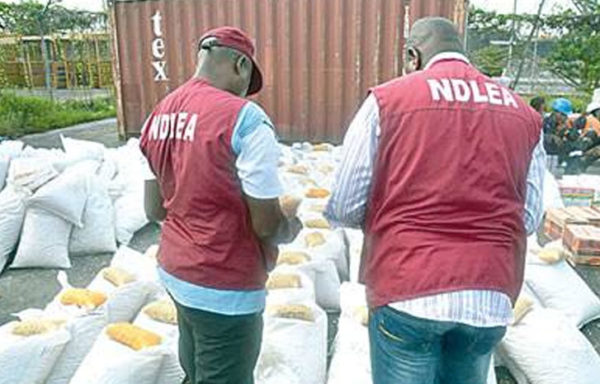 The National Drug Law Enforcement Agency (NDLEA), Kaduna State Command , says its operatives have arrested 90 suspects and dismantled 13 illicit drug joints in Kaduna.
The NDLEA's state Commander, Mr Samaila Danmallam, said this on Sunday, that the arrest  and the dismantling of illicit drug joints were made in the month of November.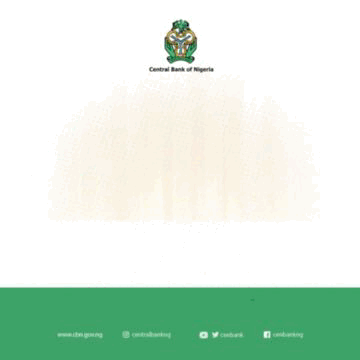 Danmallam also disclosed that within the month, 478.
038 kilogrammes of various illicit substances were seized.
According to him, among the 90 suspects arrested, 85 are males while five are females.
He said the command's drug demand reduction efforts had continued with various advocacy and sensitisation programmes across the state.
Danmallam said this was to enlighten the citizenry on the ills of drug abuse and illicit trafficking.
The commander urged parents to always be watchful of their wards at all times.
Danmallam also appealed for useful and timely information for proactive measures, urging that the fight against illicit drug  trafficking and consumption should be a collective responsibility.(NAN)
Police Arrest 43 Suspects over 'one Chance' Robbery, others in FCT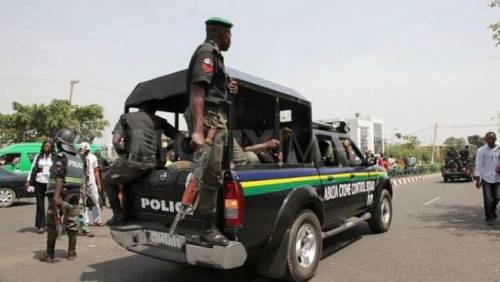 The Police Command in the Federal Capital Territory  (FCT) said it has arrested 43 suspects over "one chance" robbery, kidnapping, armed robbery, cultism and other criminal offences in the territory.
The Commissioner of Police (CP) in the FCT, Mr Haruna Garba said this during a media briefing on Tuesday in Abuja.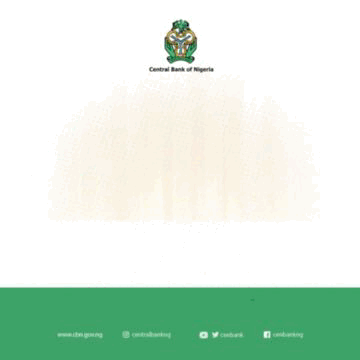 He said 11 of the suspects were arrested over "one chance" robbery, seven for alleged kidnapping and others for various criminal offences.
Garba said three stolen vehicles, five firearms, 30 ammunition and other dangerous weapons were recovered from the suspects.
He said operatives from the Tradmore Division of the Command, on Oct.
24, arrested a suspect following a report by one Faith James.
The CP said James had reported that she boarded a green Peugeot vehicle with Reg. No. CK 202 GWA from ACO estate junction heading to Trademore and was robbed of her belongings, including N110,000 cash.
He said the victim was robbed by the commercial vehicle driver and her colleagues who pretended to be genuine passengers.
"On receipt of the report, Police Operatives from the division swung into action, trailed and arrested a suspect with the same vehicle in the process of committing the same act on another innocent passenger.
"The suspect has confessed to his involvement in the crime and is assisting the Police to apprehend his other gang members at large," Garba said.
The CP also said operatives from Asokoro Division, on Oct. 30, while on routine patrol along DSS Quarters, Asokoro observed a Vento Volkswagen car with Reg No. APP 307 GS moving in a suspicious manner.
He said the operatives intercepted the driver of the vehicle opposite Niger barracks and arrested the three males and two females in the car.
The CP said the suspects had during investigation, confessed to being a "one chance" syndicate, who specialise in identifying and picking up their victims, take them to an isolated area, rob them of their valuables, and drop them off at isolated locations.
According to him, while searching the vehicle, police operatives discovered four bundles of wrapped paper cut to money size, four car keys and other valuables.
He added that operatives from Asokoro, with the assistance of the Nigerian Army Intelligence Unit, arrested five other s
"one chance" robbery suspects on Nov. 11.
The CP said the arrest followed a report from one Bright Ezekiel that, she and her friend, one Rose Augustine, boarded a vehicle from Mogadishu Cantonment to Kubwa but were taken to unknown destination.
He said the victims were robbed of N482,000 and N387,500, respectively, through transfer from their bank accounts by the suspects.
"On receipt of the report, operatives from Asokoro Division swung into action and with the help of the Nigeria Army Intelligence Unit, five suspects were arrested.
"Their operational vehicle, Volkeswagen taxi with Reg. No. AA 958 RYM was recovered," he said.
The CP said the suspects had confessed to the crime and would be arraigned in court upon completion of investigation. (NAN)