Regular Demolitions 'll End Insecurity – FCTA  
By Laide Akinboade, Abuja 
The Federal Capital Territory Administration (FCTA), Thursday, said its commitment to ensuring the security of Abuja, was the utmost reason for the periodic demolition of shanties and other illegal structures that aided criminal activities.
Senior Special Assistant to FCT Minister on Monitoring, Inspection, and Enforcement, Ikharo Attah made this known to journalists during the cleanup exercise at the Idu area of the federal capital.
Ikharo also condemned the building of makeshift houses at road junctions and at green areas by the illegal occupants of Idu.
"Such structures shall be demolished," he said.
According to him, the structures that were demolished contravened the city's urban and regional planning acts, and the Abuja Environmental Protection Board Acts.
"People see every busy junction, empty lands, as a place where they can just put shanties, thereby endangering the lives of other legal residents.
"Worst still, is that some of these structures served as hideouts for criminals; so when we succeed in removing these illegal structures, we would not have only restored the city's master plan, but we would have also won the war against crime," added Ikharo.
Speaking, the Head, Monitoring and Enforcement, Abuja Environmental Protection Board (AEPB) Kaka Bello, decried the stealing and vandalization of public properties in the area.
"As we can see the drainage manholes have been stolen; these cost the government a lot of money to provide. Aside from that it portends negative implications for the environment. It is an eyesore for a city like this, and we won't allow this!" Kaka vowed.
Also speaking, the Field Coordinator, FCT Special Ministerial Committee on Transportation and Public Nuisances Olumiji Peter, said the demolition being carried out was essential.
"Some criminals lurk in these shanties, and they come out at night to rob innocent people of their valuables," he said.
An occupant of one of the demolished shanties Sadiq Abubakar, said he is a native of Zamfara State, married to two wives, and has six children.
"I want to appeal to the government to give us space to sell and repair things. I don't want to go into kidnapping," Sadiq said.
Abuja's UTC Complex Demolished for Urgent Upgrade, Security Measures – FCTA Explains
By Laide Akinboade, Abuja
In a significant move to propel small and medium-sized enterprises (SMEs) forward and tackle security challenges, the Federal Capital Territory Administration has taken the decision to demolish the renowned UTC Shopping Complex, the capital's largest graphics design and printing hub.
The complex, which had stood for over three decades, is set to undergo a complete reconstruction to meet global business standards.
Hassan Ogbole, Deputy Director of Monitoring and Inspection at the Department of Development Control, explained that the existing structures were deemed defective and required upgrading to align with international business norms.
While acknowledging the inconvenience caused to traders and occupants, Ogbole emphasized the necessity of creating a modernized facility capable of meeting global standards.
Strict enforcement notices were issued to the occupants well in advance, urging them to vacate the premises to facilitate the construction process. However, some occupants deliberately chose not to comply, hampering the authorities' efforts to proceed with the development plans.
"The condition of the complex has deteriorated significantly, rendering it unsuitable for habitation and business activities. We must make way for a new development," stated Ogbole, underlining the urgent need for reconstruction.
Addressing the security concerns in the area, Peter Olumiji, Secretary of Command and Control at the FCTA Department of Security, highlighted the importance of remodeling the complex. In addition to meeting global standards, the revamp aims to eliminate criminal activities, including the forging of official documents, that have been prevalent within the complex.
One of the traders, Samuel Onuchukwu, expressed concern about the temporary site provided by the developers, citing inadequate security measures for conducting business. Many traders are still in the process of removing their goods and property from the shops and offices, further complicating the situation.
Authorities are cognizant of the challenges faced by the occupants and assure them that adequate measures will be taken to ensure a smooth transition during the reconstruction process. The demolition of the UTC Shopping Complex marks a significant step towards fostering a thriving business environment and enhancing security in the area.
App-based Transport Workers Want Fare Review From Uber, Bolt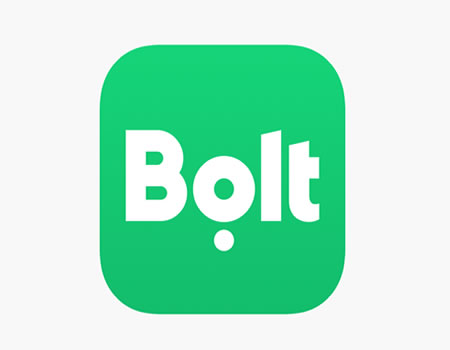 The Amalgamated Union of App-Based Transport Workers of Nigeria (AUATWON) has expressed concerns over the  ripple effect of the new fuel price on its members.
Mr Adedamola Adeniran, National President of the union in a statement on Friday in Lagos, said the new fuel price was causing hardship on its members' earnings and patronages.
Adediran said this was because members lacked the capacity to increase the fare, unlike independent cab drivers, branded taxi drivers, bus drivers and others.
He, therefore, urged App-Based Transport companies including Uber, Bolt, Lagride, Indriver and others to urgently review their price upward by 200 per cent and set minimum trip fare at N2, 000 naira respectively.
He also urged the companies not to deactivate any of the drivers as a result of the fuel subsidy removal.
"The app companies should immediately set their commission at 10 per cent flat or reduce their commission by 50 per cent without any hidden charges, owing to homogeneous commission charges that had made our business unprofitable.
"We demand that app companies subsidise trip fare for the rider by at least, five per cent to cushion the effect of the increase for the rider, using the gain from homogeneous commission reserved," he said.
Similarly, Mr Jossy Olawale, Chairman, Media and Publicity Committee of the union, appealed to the app companies to immediately respond and act on the union's demands.
"We will also like to encourage our members to go about their peaceful business and adopt every lawful and profitable means to carrying out their businesses until further directive by the union." (NAN)
Fuel Scarcity: LASTMA Cautions Motorists Against Road Obstruction

The Lagos State Traffic Management Authority (LASTMA) has cautioned motorists queuing up for fuel at different filling stations not to obstruct traffic.
It warned them not to cause congestion that could hinder other road users around filling stations.
The General Manager, LASTMA, Mr Bolaji Oreagba, said these in a statement issued on Wednesday in Lagos through the Director, Public Affairs and Enlightenment Department, Mr Taofiq Adebayo.
He said that he had deployed more officers on traffic monitoring around filling stations and other areas across the state.
Oreagba said that the deployment became imperative following reports of long queues around filling stations caused by motorists parking indiscriminately.
He said that such motorists were blocking roads while queuing up to buy fuel.
The LASTMA boss expressed displeasure at the disorderly behaviour of such drivers who queue up haphazardly around filling stations.
He urged petrol attendants and marketers to ensure that products were sold in an orderly manner.
Oreagba said this was necessary so as not to infringe on the right of way of other road users.
"Buying fuel is not an excuse to block and impede traffic flow across the state.
*In as much as we want our roads to be free, we do not want fuel queues to constitute a burden for other road users across the state.
"Efficient traffic management has remained crucial in the attainment of Gov. Babajide Sanwo-Olu's seamless multi-modal transportation system in Lagos.
"We are equally advising motorists including members of the public against unsafe fuel storage inside vehicles, homes, markets and workplaces.
"Landlords and tenants should shun inappropriate storage of fuel at homes and public places.
"Filling Stations must equally avoid dispensing fuel in polythene bags to avoid scuffles that can spark off fire incidents," Oreagba said. (NAN).