RUGA: Count Buhari Out of Islamization Agenda-Osinbajo
…..VP Urges Resistance to 'Divisive Agenda'
From Mark Maya, Lagos
Against the backdrop of war drums over the Federal Government plans to establish RUGA settlement for headsmen in the country, the Vice-President, Yemi Osinbajo, has advised Nigerians to resist divisive agenda exacerbated by opposition parties and anti-government agents .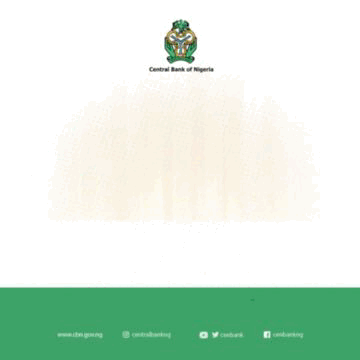 Speaking yesterday in Lagos at the launch of a book entitled: "Battlelines: Adventures in Journalism and Politics", to mark the 80thth birthday of a former governor of Ogun State, Chief Olusegun Osoba, the vice-president said there was no disputing the facts that Nigerians had strong belief in the unity of the country and were often ready to live peacefully with one another.
The Vice-President said unity was an essential ingredient of nation-building and greatness of the country, but expressed displeasure with the predilection of some unpatriotic citizens to use all sorts of tactics to undermine the unity of the country.
Osinbajo said said some members of the political class had always played ethnic and religious cards to pit people against one another, thereby causing disaffection.
He urged citizens to resist all divisive antics and tactics, adding that Nigerians should not fall for any agenda that could undermine unity.
The Vice President dismissed claims that President Muhammadu Buhari was pursuing an agenda to Islamise the country adding such claims were false and divisive.
Osinbajo said that the narrative in some quarters that the president was protecting killer – herdsmen and Boko Haram members was a desperate ploy to promote ethnic and religious suspicion.
The Vice-President said Boko Haram once made attempts on the president's life, and the incident, which occurred during one of his campaign visits, had betrayed the fact that the claims that he was protecting them were just to cause disunity.
He said the government was committed to the well-being of all Nigerians, and urged citizens to unite against all evils, including religious extremism.
Osinbajo said that Boko Haram, Islamic State West Africa Province (ISWAP) and others were enemies of the nation, urging all citizens to join hands with the government to root them out.
"The likes of Boko Haram, ISIS, Islamic State West Africa Province and many Salafist-Jihadist ideologies are expansionist ideologies that feed purely on hate, hatred of any person or group that does not belong to their particular sect.
"They have no grievances, so there are no terms of reference for peace. Fanatics committed to a twisted creed.
"They exploit the ignorance of the tenets of Islam, poverty and exclusion, recruit men and women and use children to perpetrate the most heinous atrocities.
"They are motivated by a satanic desire to control communities by murder and terror.
"Whether it is in Iraq, Borno or Syria their victims are men, women and children, Muslim or Christians so long as they do not share their sick ideology, they target churches, mosques, markets and motor parks where people gather, using children as human bombs to kill randomly, regardless of tribe or faith.
"The challenge for us is to recognize this extremism for what it is. To form alliances across faiths and ethnicities to destroy an evil that confronts us all," he said.
According to him, herders and farmers conflicts, random killings, banditry and kidnapping in different parts of the country were extant challenges that the army has had to intervene in on several occasions.
"I want to reassure all Nigerians that these issues are being seriously tackled by the Federal Government, working with the States, through a multi-pronged approach. Nobody will be allowed to maim, kill or commit other crimes and escape.
"It is our duty to apprehend and punish these criminals and we are doing and will continue to do so," he said.
The Vice-President described Osoba as a patriotic Nigerian, saying he had made great impacts in journalism and politics.
Osinbajo said that one of the remarkable attributes of the former governor was his "Pan-Nigerianism", as he had been able to build bridges and make friends across all parts of the country.
The Vice-President congratulated him on his 80th birthday, saying he had no doubt that the former governor was still full of energy to contribute more to nation-building.
A former Head of State and Chairman of the occasion, Gen. Abdulsalami Abubakar, also called for unity and peaceful coexistence of all citizens.
He described insecurity as a major issue in the country and urged the government to do its best to address the problem.
The former Head of State commended Osoba for writing the book, saying the piece would help shed light on his contributions to nation-building.
Abubakar said that he had known Osoba since the 60s and the former governor had always exhibited traits of greatness and love for the country.
"Osoba is a detribalised Nigerian who has done well both in politics and journalism," he added.
The reviewer of the book, Mr Dapo Olorunyomi, said the book aptly captured the exploits and achievements of Osoba both as a journalist and a former governor .
Olorunyomi, Publisher of Premium Times, said the 341-page book employed the use of lucid expressions which were expected from an outstanding reporter like Osoba.
"The book showcases the great media manager that he was at Daily Times, The Daily Sketch and Herald and all he has done in politics," he said.
Speaking, Osoba, flanked by wife, Derinsola, and children, said he decided to write the book to document his experiences both as a politician and journalist.
He said that he wrote the book to reveal what some people might not know about him.
The former governor thanked dignitaries who attended the book launch, saying he felt honoured by their presence.
"I particularly thank God to be alive after attempts to kill me by the military failed. I thank my friends for being part of my story and my family for the support," he said.
Those present at the book launch included Gov. Dapo Abiodun (Ogun); Gov.Rotimi Akeredolu (Ondo); Gov.Babajide Sanwo-Olu (Lagos); Gov. Seriake Dickson (Bayelsa) and Gov. Kayode Fayemi (Ekiti) were some of the dignitaries at the book launch.
Former governors, Donald Duke, Otunba Gbenga Daniel, Obong Victor Attah and a former Rivers governor and minister, Mr Rotimi Amaechi were also present.
Senate President, Ahmed Lawan; a national leader of All Progressives Congress (APC) Asiwaju Bola Tinubu; and a renowned economist, Prof.Pat Utomi were some of the others present.
Police Parade Suspected Killers of Former Benue Judge
By David Trough, Abuja
The Benue State Police Command has paraded four suspects in connection to the murder of Retired Justice Margaret Igbetar, who was murdered in August this year.
State Commissioner of Police, Bartholomew Onyeka who disclosed this while briefing newsmen in Makurdi on Tuesday said the suspects have since confessed to the crime.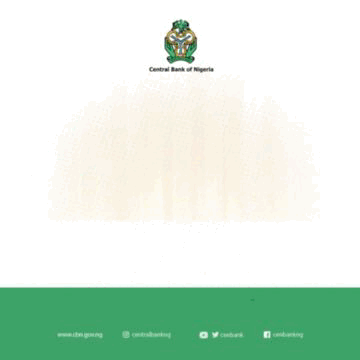 According to him, among those who were arrested was a nephew to the deceased, Aondohemba Joseph, adding that Joseph had alleged that Justice Igbetar was holding his father's property which should have been bestowed on him, but she (Justice Igbetar) had refused to relinquish the said property.
Onyeka said, "You will recall that on 24th August 2023, a case of Culpable Homicide involving the late Justice Margaret Mary Igbetar (rtd) was reported and I had promised to ensure that Justice is served. One Aondohemba Joseph, a nephew of the deceased was arrested immediately.
"A more detailed and advanced investigation started when the case was transferred to the State Criminal Investigation Department (SCID) and handed over to the Operation Zenda investigative team to continue.
The suspect who eventually confessed to having planned and recruited other people to help him in killing his Aunty (Justice Igbetar) led a team of detectives to Adikpo, in Kwande Local Government Area of the state where more suspects were arrested including, Igbazenda Gbidye, 63yrs old and Dzungwenen Ukor, 40yrs old.
"These suspects admitted that Aondohemba Joseph had reported to them that his father died and left so much property in the hands of his aunty (the deceased) and she has refused to hand the said property over to him. They agreed to join him in eliminating her so that he could have access to his property.
"One Akuhwa Barnabas, 32yrs old, a driver to the deceased who was also arrested, corroborated their statements by admitting that he was the one who allowed the gang access to the house and manned the gate for them until they finished the assassination process", the State Commissioner of Police stated.
Onyeka said commended the people of the state for their patience and cooperation adding that the command would continue to do its best to rid the state of crime
DMO Offers N150bn Sukuk Bond for Subscription at N1, 000 Per Unit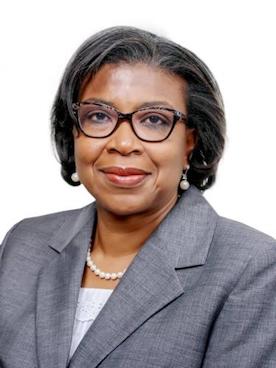 The Debt Management Office (DMO) on Tuesday offered for subscription, Ijarah Sukuk valued at N150 billion.
According to a statement by the DMO, the Sukuk is issued by Federal Government of Nigeria (FGN) Roads Sukuk Company PLC, on behalf of the Federal Government.
It said that the Sukuk were offered at N1,000 per unit, subject to a minimum subscription of N10,000 and in multiples of N1,000 thereafter.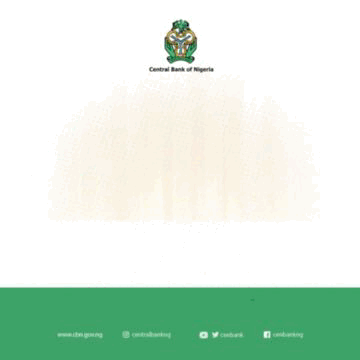 "Rental payment is made half-yearly, and bullet repayment is done on the date of maturity.
"Proceeds will be used solely for the construction and rehabilitation of key road projects and bridges across the six geopolitical zones of the country," the DMO said.
It added that the Ijarah Sukuk was backed by the full faith and credit of the Federal Government.
"It qualifies as securities in which trustees can invest under the Trustee Investment Act.
"Qualifies as government securities within the meaning of Company Income Tax Act and Personal Income Tax Act for tax exemption for pension funds among other investors.
"To be listed on the Nigerian Exchange Limited and FMDQ Securities Exchange Limited, " it said.
It added that the Ijarah Sukuk was classified as liquid asset by the Central Bank of Nigeria (CBN) and certified by the Financial Regulation Advisory Council of Experts of the CBN.
The News Agency of Nigeria (NAN) reports that the Sukuk is a Sharia-compliant instrument that represents the interests of the owner in an asset or pool of assets.
It ensures that every financial activity is backed by real economic activity, is usually linked to specific infrastructure projects.(NAN)
Release of Chicago Documents Stirs Uproar, Stereotypes, Sarcasm
By Ben Atonko, Abuja
The release of documents by the Chicago State University (CSU) to clear doubts on President Bola Tinubu's certificates on Monday has caused huge public uproar in Nigeria.
Lawyers and social media users are particularly agog with different views.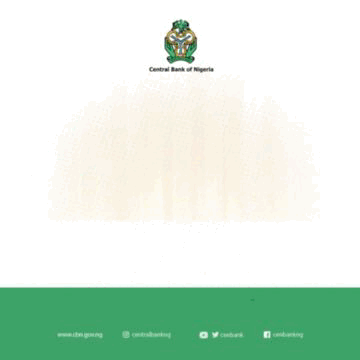 While some call it a disgrace to President Tinubu, some say it is a dashed hope for the presidential candidate of the Peoples Democratic Party (PDP), Atiku Abubakar.
The documents contained Tinubu's admission records, and a letter dated 27 June 2022 confirming that he attended the university from August 1977 to June 1979 majoring in Accounting.
The letter said Tinubu was awarded Bachelor of Science in Business Administration with Honours on 22 June 1979. CSU released the school documents to Abubakar.
In his reaction, a Senior Advocate of Nigeria (SAN), Wahab Shittu said Abubakar's case against President Tinubu in the February 25 election may have collapsed completely.
Shittu is of opinion that the release of Tinubu's educational results as ordered by Justice Nancy Maldonado of the Northern District of Illinois Court, USA, does not alter the likely outcome of the case.
A subpoena was issued after a federal judge in the United States ordered the university to turn over records pertaining to Tinubu's time there in the late 1970s.
Tinubu has been accused by Abubakar of falsifying his academic credentials.
Abubakar alleges in court that the documents showing that Tinubu graduated from CSU in 1979 are not authentic and that is grounds to nullify Tinubu's election victory.
His application sought four categories of documents from CSU, which confirmed Tinubu's graduation in 1979 with a bachelor's degree in Business Administration.
Following the release of the documents, Shittu said aside from the fact that CSU exists, there is proof that President Tinubu attended the institution, stressing that his claim is not a fabrication.
He said, "The constitutional requirements for qualification to aspire for the presidency is at least school certificate level or its equivalent. The three diplomas issued by the university satisfy this requirement."
He noted that the university has not denied issuing the certificate issued to the president in 1979 adding that "the school merely says it does not keep duplicate copies of issued certificates.
Similarly, a former Minister of Aviation, Osita Chidoka in an essay entitled "The US Court Proceedings on Order Directing Discovery from Chicago State University: A National Embarrassment" maintained that however the certificate matter ends, Nigeria has been disgraced.
Chidoka is a staunch member of PDP.
He wrote, "The decision of the District Court and the whole proceedings is not a moment of triumphalism but a sober moment of introspection. It is a moment when as a nation we ask ourselves:
"What are our national values? Who or which institution should have ordered the full investigation of the questionable certificate?
"If the certificate is not forged, the president should conduct a wide-ranging reorganisation of our national security system for failure to save the country from this needless embarrassment and reputational damage.
"If and that is a big if, the certificate is forged, President Tinubu should resign immediately. It is not a legal matter but a national honour and moral issue.
"If he does not, the National Assembly should do the needful to restore our dignity as a people. I also expect the Supreme Court to rise to the occasion and restore order to our electoral process.
"On either count, the National Assembly should start a constitutional amendment process to end all election judicial challenges before the assumption of office of all elected persons at all levels.
"The bold challenge of President Tinubu by HE Abubakar Atiku in the US is the most prominent sign of state failure.
"It is depressing but maybe it is an inflection point to alter the character of the Nigerian state to live up to the words of the second stanza of our old national anthem."
Social media users also take opposing position, espousing that which suits their narration.
X formerly Twitter and Facebook have been buzzling since. Users lace their comments with stereotypes, sarcasm and abuses.