Sanwo-Olu Swears – in 35 Commissioners, Assigns Portfolios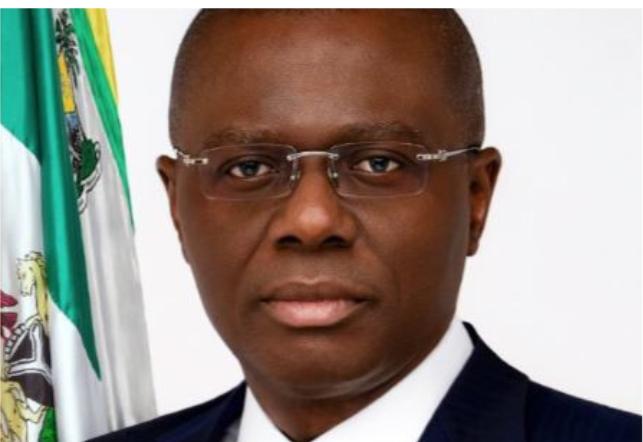 Lagos State Governor, Babajide Sanwo-Olu on Tuesday administered Oath of Office on 35 Commissioners and Special Advisers and assigned them portfolios in the State Executive Council.
The ceremony, held at Adeyemi Bero Auditorium, Alausa Secretariat, witnessed presentation/citation of each commissioners-designate and Special Advisers-designate before they were sworn-in.

The newly sworn-in commissioners and their portfolios are: Mr Tunji Bello (Water Resources and Environment), Mr Gbolahan Lawal (Agriculture), Dr Wale Ahmed (Special Duties and Intergovernmental Relations) and Mrs Lola Akande (Commerce and Industry).
Other commissioners are: Prof. Akin Abayomi (Health), Mrs Folasade Adefisayo (Education), Mrs Aramide Adeyoye (Works and Infrastructure), Mr Moruf Akinderu-Fatia (Housing), Mrs Yetunde Arobieke (Local Government), and Mrs Shulamite Adebolu (Tourism, Arts and Culture).
Others on the list are: Mrs Bolaji Dada (Women Affairs and Poverty Alleviation), Mr Segun Dawodu (Youths and Social Development), Mr Samuel Egube (Economic Planning and Budget) and Mr Hakeem Fahm (Science and Technology).
Also on the list are: Mr Olalere Odusote (Energy and Mineral Resources), Dr Frederic Oladeinde (Transportation), Dr Rabiu Olowo (Finance), Mr Gbenga Omotoso (Information and Strategy), Mr Moyosore Onigbanjo, SAN (Attorney General and Commissioner for Justice).
The remaining commissioners are: Dr Idris Salako (Physical Planning and Urban Develeopment), Mrs Uzamat Akingbile-Yusuf (Home Affairs) and Mrs Ajibola Ponnle (Establishment, Training and Pensions).
The newly sworn-in Special Advisers (SA) to the Governor and their portfolios are: Mr Joe Igbokwe (Drainage and Water Resources), Mrs Aderemi Adebowale-Owoeye (Office of Civic Engagement) and Mr Oladele Ajayi (Commerce and Industry).
Others are: Mrs Adetoke Benson-Awoyinka (Housing), Mr Olatunbosun Alaka (Innovation and Technology), Mr Kabiru Abdullahi (Urban Development), Mr Afolabi Ayantayo (Political and Legislative Affairs), and Prince Anofi Elegushi (Central Business District).
The rest are: Mr Oluwatoyin Fayinka (Transportation), Mrs Solape Hammond (Sustainable Development Goals), Ms Ruth Olusanya (Agriculture), Mr Solomon Bonu (Arts and Culture) and Mr Tokunbo Wahab (Education).
In his address, Sanwo-Olu urged the newly sworn-in members of the state Executive Council to fervently and ultimately assist him in serving the people of Lagos state.
"The Blueprint for a new Lagos and the Development Plan (2012 to 2025) are still relevant as strategic reference materials for a systematic implementation of medium and long-term policies, in line with the overall vision for our state.
"However, in this administration, our task must be to accelerate the trajectory of growth and development of Lagos State, embarked upon by the administration of Asiwaju Bola Ahmed Tinubu and built upon by successive administrations.
"Today, providence has entrusted us with the great responsibility of ensuring that the vision of the blueprint and the Development Plan comes to pass wholly and completely," Sanwo-Olu said.
The governor, who noted that the cabinet could not afford to disappoint the people of Lagos State, urged members to brace up for challenges and embrace transparency, accountability, fairness and value for money.
"Let me remind you that your appointment is a unique privilege and a call to service. It must not be seen as opportunity for self-service.
"While discharging the responsibility that will be assigned to you, you must imbibe our culture of transparency, accountability, fairness and value for money.
"I therefore implore you to earnestly commit yourselves to the agenda and vision of this administration.
"I charge you to show commitment, diligence and exemplary leadership, as the necessary virtues needed to achieve the greatness we desire for our state and to deliver the prosperity our people deserve, " he added.
One of the newly sworn-in commissioners, Mr Tunji Bello, who delivered a vote of assurance on behalf of others, promised that the new cabinet members would serve the state and support the governor's campaign promises.
Earlier in her welcome address, Secretary to the State Government, Mrs Folasahde Jaji, said that the inauguration was significant because it underlined the will and determination of the governor, to improve governance and well being of residents.
"Today's inauguration is an important fulfillment of the constitutional requirements, as enshrined in Section 192 (2) of the Constitution of the Federal Republic of Nigeria, as members, "Jaji said.
The event was witnessed by government functionaries, members of the Governor's Advisory Council, members of the Lagos State House of Assembly, stalwarts of APC, and traditional rulers among others. (NAN)
 UNICEF Reveals 226,000 Grave Violations Against Children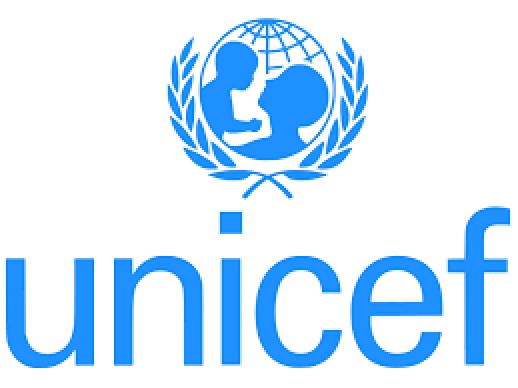 By Evelyn Terseer, Abuja. 
Between 2005 and 2020, the United Nations verified over 266,000 grave violations against children committed by parties to conflict in more than 30 conflict situations across Africa, Asia, the Middle East and Latin America,
According to UNICEF, this figure is a fraction of the violations believed to have occurred, as access and security constraints, among others, and the shame, pain, and fear that child and family survivors suffer often hamper the reporting, documentation and verification of grave violations against children in situations of armed conflict.

West and Central Africa is the region with the second highest number of verified violations since 2005 with more than 67,000 verified grave violations, accounting for a quarter of all violations globally. In the Central Sahel region (Burkina Faso, Mali and Niger), conflict and insecurity have been major drivers of population displacement, which has put children further at risk of grave violations.
In these three countries, the number of verified grave violations increased by 40 per cent in the first quarter of 2022 compared with the last quarter of 2021. Hundreds of civilians, including children, have been killed in recent attacks in Burkina Faso and Mali.
UNICEF emphasized that 25 years of children and armed conflict:Taking action to protect children in war – found that between 2005 and 2020 in West and Central Africa more than 7,600 children have been verified as killed or maimed in situations of armed conflict; over 42,000 children have been verified as recruited and used by parties to conflict; at least 4,800 children have been verified as abducted by parties to conflict; parties to conflict have raped, forcibly married, sexually exploited, and committed other grave forms of sexual violence against at least 8,000 children.
The United Nations verified more than 2,500 incidents of attacks against schools and hospitals and verified no fewer than 1,900 incidents of denial of humanitarian access for children since 2005 in West and Central Africa.
In Nigeria there were 391 verified cases of grave violations against 306 children. These violations mainly occurred in Borno, Adamawa, and Yobe States and were attributed to ISWAP and other armed groups. This is a 56 per cent increase in the number of grave violations against children (208) verified in 2020.
In most conflict areas in the West and Central Africa region, civilians continue to be targeted. This includes the deliberate targeting of frontline humanitarian workers who are finding it more difficult to deliver life-saving services and supplies to children in large parts of the Central Sahel and other conflict-affected areas of the region.
"Behind each of the violations detailed in the report is a child, his or her family and members of a community whose lives are torn apart, sometimes forever. We cannot remain indifferent and silent. The killing, abduction, and rape of girls and boys are horrific crimes. The increase in verified grave violations in the Central Sahel over the last quarter and their devastating impact on the wellbeing of children shows the need and importance of continuing our efforts to provide care to the victims and advocate for their immediate end. Attacks on civilians including children must be stopped and all measures for their protection, including during military operations, must be taken," said Marie-Pierre Poirier, UNICEF Regional Director for West and Central Africa.
Based on sixteen years of data from the Secretary-General's Annual Report on Children and Armed Conflict, the report illustrates the impact that armed conflicts have had on children, by presenting trends of grave violations across the world and over time. The report examines how information on the documented patterns of grave violations is being used to respond to children's needs and how engagement with parties to conflict – State and non-State actors alike enables ending and preventing grave violations.
The annual number of verified violations in the world has gradually increased since 2005, surpassing 20,000 in a year for the first time in 2014 and reaching 26,425 in 2020. Between 2016 and 2020, the daily global average of verified grave violations stood at an alarming 71 violations. The elevated number of violations observed in recent years demonstrates the dramatic impact that armed conflict and increasingly complex and protracted protection crises have on children.
The report notes that many children suffer from more than one violation, increasing their vulnerability. For example, abduction is often combined with or leads to other violations, particularly recruitment and use and sexual violence. Children especially girls who have been abducted and/or associated with parties to conflict are exposed to elevated risks of sexual violence, including rape, sexual exploitation and forced marriage.
The report found that grave violations against children were committed by States and non-State actors alike underscoring the importance of engagement with all parties to conflict, to meaningfully end and prevent violations against children.
In order to bolster accountability, parties to conflict listed in the Secretary-General's annual report on children and armed conflict develop and implement Action Plans with specific, concrete, and time-bound actions to establish sustainable measures to protect children from the impact of conflict. Between 2005 and 2021, a total of 16 Action Plans have been signed by parties to conflict in 6 conflict situations.
14 Action Plans were signed with non-State actors, with the remaining 2 were signed with State actors. The report lays out several examples highlighting the critical value and impact of Action Plans in bringing about positive change for children, both in the immediate and long terms, as well as outlining challenges and obstacles.
The ever-growing number of armed non-State actors, the development and employment of new means and methods of warfare, the use of improvised explosive devices and other explosive weapons, particularly in populated areas, are just some of the many factors contributing to the creation of unprecedented challenges for the protection of children in situations of armed conflict.
It is important to note that the increase in verified violations over time also underscores the increasing strength of the monitoring and reporting mechanism over the years. The development of guidance on monitoring and reporting, the training and capacity building of UN and its partners' staff on documenting grave violations, and the awareness raising of families and communities on the protection risks for children, have all contributed to strengthen the mechanism and enabled it to collect increased information on grave violations against children.
Whilst the overall ability of the United Nations to document and verify incidents of grave violations has increased over time, it has fluctuated from one year to another, from one situation to another, and from one violation to another. In this regard, and based on all of the above, direct comparisons between situations, years, or violations should be undertaken with caution.
"Major humanitarian crises continue to unfold across West and Central Africa. The situation in Cameroon, the Central African Republic and the Democratic Republic of Congo, and multi-country emergencies, including crises in the Central Sahel and the Lake Chad Basin region, are having devastating consequences on children and communities. Beyond the consequences for the victims, grave violations of children's rights are often accompanied by massive population displacements that increase the vulnerability of thousands of people and expose more children to other risks of violence," said Ms. Poirier.
The report recommendations, based on the evidence and analysis presented, aim to mobilize all concerned stakeholders, including parties to conflict, States, and the UN Security Council, to effectively and sustainably protect children and to accelerate action at local, national, regional, and global levels.
In addition to calling on parties to conflict, and states, to abide by their obligations under international human rights and humanitarian law, the report includes recommendations on how to better provide adequate care and response services to children affected by conflict,ways to improve data disaggregation and analysis for better response and prevention,how to support Country Task Forces on Monitoring and Reporting (CTFMRs) to accelerate action, and improve CTFMR engagement with governments and ways to better engage with parties to conflict to develop Action Plans and sustainably protect children.
Biden Announces Expansion of U.S. Military Presence in Europe
The U.S. military presence in Europe is set for a long-term expansion, U.S. President Joe Biden says.
"We're going to make up sure that NATO is ready to meet threats from all directions across every domain, land, air and the sea,'' Biden said.
He spoke alongside alliance NATO Secretary-General Jens Stoltenberg at a summit of NATO leaders in Madrid.

Biden noted plans for increased U.S. troop deployments in the Baltics, the deployment of two squadrons of U.S. F35 fighters in Britain and additional air defences in Italy and Germany.
Biden also announced the establishment of a permanent headquarters for the U.S. Fifth Army corps in Poland.
The announcement followed a U.S. decision to up the number of U.S. destroyers based in Rota, Spain from four to six. (dpa/NAN)
Breaking: Reps Raise Crack Team to Probe Oil Subsidy Regime Under Buhari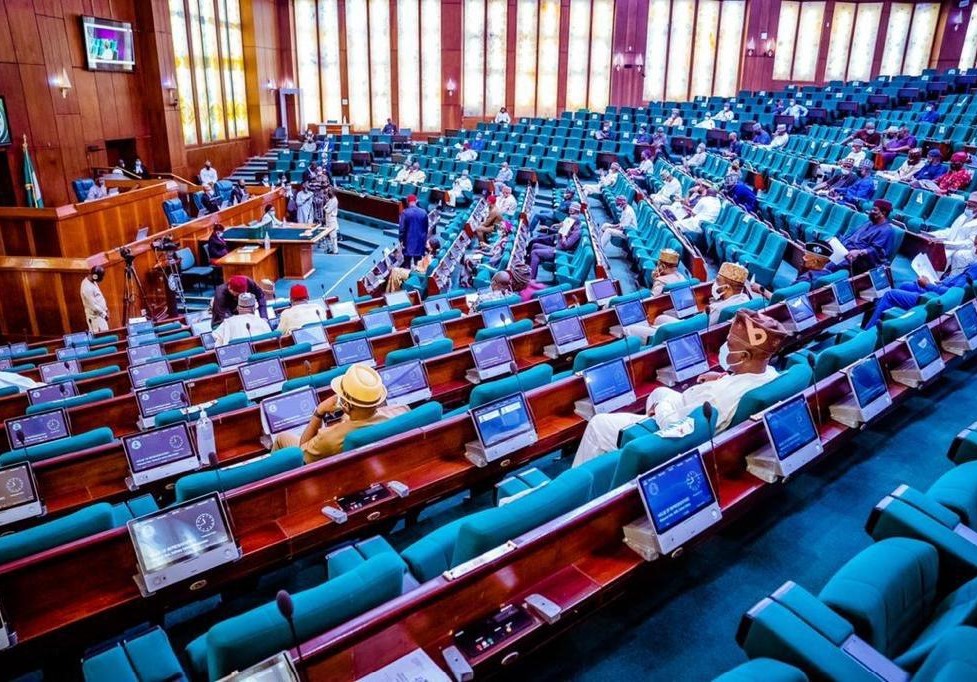 By Ubong Ukpong, Abuja
The House of Representatives yesterday, raised a crack adhoc committee, to Probe the petroleum Products subsidy Regime in the last five years, from 2017 to 2021
The committee was given eight weeks to carryout this investigation and report back to the House for further legislative action.
The decision was sequel to a motion on the "Need to Investigate the Petroleum Products Subsidy Regime in Nigeria from 2017 to 2021", brought before the Honda by Hon.

Sergius Ose Ogun.
The lawmaker had said that his motion was informed by section 88 (1) and (2) of the Constitution of the Federal Republic of Nigeria (As Amended) , which empowered the National Assembly to conduct investigations into the activities of any authority executing
or administering laws made by the National Assembly;.
He also noted that Section 32 of the Petroleum Industry Act, 2021 saddled the Petroleum Midstream and
Downstream Regulatory Authority with the task of regulating and monitoring technical and commercial
midstream and downstream petroleum operations in Nigeria.
Ogun informed the House that as of 2002, the NNPC's purchase of crude oil at international market prices stood at 445,000 barrels per day in order to enable it to provide petroleum products for local consumption.
He was concerned that as at 2002, the installed capacity of Nigeria's local refineries stood at 445,000 barrels per
day, however, their capacity utilization began to nosedive and eventually fell completely to zero due to the
ineffectiveness and alleged corruption of critical stakeholders in the value chain.
The lawmaker said he was aware that due to the decline in the production capacity of the refineries, NNPC found it more convenient to export domestic crude in exchange for petroleum products on trade by barter basis described as Direct Sales Direct Purchase (DSDP) arrangement.
He said he was further aware that component costs in the petroleum products subsidy value chain claimed by the NNPC was highly over-bloated while the transfer pump price per litre used by the NNPC in relation to PPMC was
underquoted as N123-N128 instead of N162-N165 and this fraudulent under-reporting of N37-N39 per
litre translates into over 70 billion naira a month or 840 billion naira a year.
The legislator worried that the consumption rate of Premium Motor Spirit (PMS) was 40million to 45million litres per day, however, the NNPC used 65 million to 100 million litres per day to determine subsidy as discoverable
from NNPC's monthly reports to the Federal Allocation Committee (FAAC).
He also worried that the subsidy regime has been unscrupulously used by the NNPC and other critical
stakeholders to subvert the nation's crude oil revenue to the tune of over 10 billion US dollars, with records
showing that as at 2021, over 7 billion US dollars in over 120 million barrels have been so diverted.
The lawmaker was disturbed that "there exists evidence that subsidy amounts are being duplicated, thus subsidy is charged against petroleum products sales in the books of NNPC as well as against crude oil revenue in the books
of NAPIMS to the tune of over N2 trillion."