Serena Sweeps into Semis, Chalks up 100th U.S. Open Win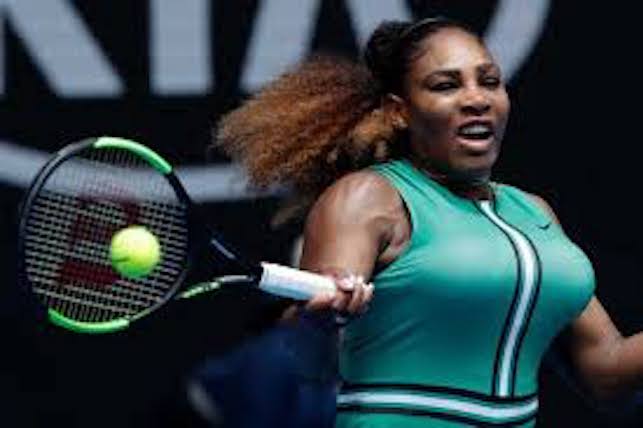 Serena Williams claimed her 100th win at the U.S. Open in style on Tuesday.
This was after she dismantled her quarter-final opponent Wang Qiang 6-1 6-0 in a blistering 44-minute performance that ended any questions over a twisted ankle from the previous round.
"I never thought that I would get to 100," Williams said after the match, reflecting on the two decades she's spent playing at Flushing Meadows.

"It's so special. I never want to let it go."
The eighth-seeded American joins Chris Evert as the only two players to log at least 100 victories at the tournament. Williams is now only one behind Evert's mark.
The 37-year-old Williams was dominant from the start, firing off 25 winners, compared to zero from 18th-seed Wang, and winning 90% of her first serve points.
During her fourth-round match on Sunday, Williams slipped and fell while running to the net and twisted her right ankle but said on Tuesday she was feeling "great".
"It feels good," Williams said of her performance. "This is how hard I've been working. It feels like … hard work pays off when that happens."
Williams pumped her fist in celebration after firing off a forehand winner in front of a roaring crowd to end the contest.
"I am who I am. I've always been the person that goes out there and roars and screams and complains and cries and fights," Williams said.
"I'm extremely passionate about what I do. Most people that love their jobs are passionate about what they do. That's just me."
She also praised the progress made in women's tennis over her career, calling it the "premier sport for women".
"It's the best work in the world that a woman can do, in my mind. I'm a little biased obviously," said the 37-year-old.
"I feel like we fought so hard for so many years for so many different things. I feel like we still obviously have a ways to go, but a lot of that fighting through decades has come through."
Wang, who had not faced Williams before, was unable to save any of the five break point opportunities against her and said she simply could not stand up to the power from the 23-times Grand Slam champion.
"I cannot handle it. Just too much for me," said Wang.
Williams faces fifth-seed Elina Svitolina, who she leads 4-1 in head-to-head, in the semi-finals.
"She doesn't make a lot of mistakes," said Williams when asked about the upcoming matchup. "She's one of those players that does everything really well.
"So I have to do everything well, too." (Reuters/NAN)
FIFA Emerges Best Global Sports Federation on Governance Standards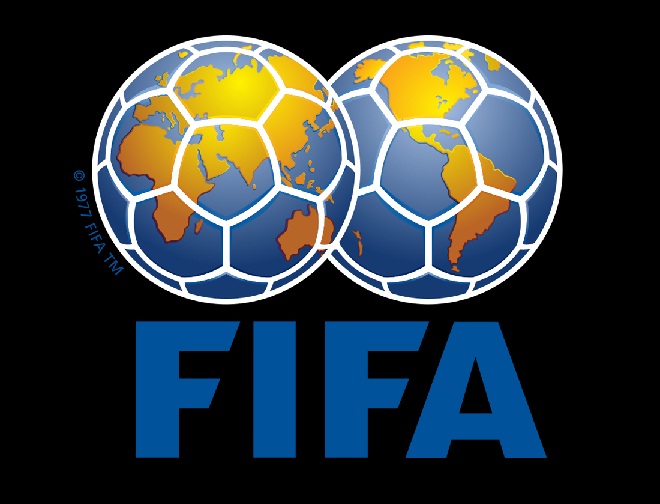 By Eze Okechukwu, Abuja
FIFA has been rated among the international sporting federations with the best standards of governance following a review conducted by the Association of Summer Olympic International Federations.

FIFA was among seven out of 33 international federations who achieved a score of 175 points or more out of 200 and were placed in the top group, A1, which the Association of Summer Olympic International Federations described as "an exclusive group".

The federations were divided into five groups according to their score, with the target score, regarded as satisfactory, set at 130 for full members of the Association of Summer Olympic International Federations.

It was the fourth such review conducted by by the association, with FIFA also placed among the leading international federations and the previous was in the year 2020.
The aim of the project, led by ASOIF's Governance Task Force, is to promote and ensure a culture of good governance within the international federations and help drive continuous progress.

The review looked at five aspects of governance – transparency, integrity, democracy, development and control mechanisms – and these were further divided into ten sub-sections, with a score of zero to four awarded for each.
The review began with a self assessment in January and February this year where international federations were asked to complete a questionnaire and determine a score for each question, providing explanatory evidence for their decision. These assessments were then independently moderated by an external sports governance consultancy.

The assessment took place in the context of the ongoing global pandemic, which has severely affected sport, but was conducted before Russia's invasion of Ukraine, which has caused more uncertainty in the sporting world.
Eight Medical Staff Face Trial for Maradona's Death
Eight medical personnel will stand trial for alleged criminal negligence in the death of Argentine football legend Diego Maradona, according to a court ruling made public yesterday.
No date has been set for the trial of the eight over Maradona's death in 2020, which prosecutors say was due to "omissions" by his caregivers who abandoned him "to his fate" during home hospitalisation.

Maradona died aged 60 in 2020 while recovering from brain surgery for a blood clot, and after decades of battles with cocaine and alcohol addictions.
Neurosurgeon and family doctor Leopoldo Luque, psychiatrist Agustina Cosachov, psychologist Carlos Diaz, medical coordinator Nancy Forlini and four others including nurses were placed under investigation.
Prosecutors have asked that they be tried for negligent homicide.
They claim mismanagement by the team had placed the football legend in a "situation of helplessness".
The accused risk sentences ranging from eight to 25 years in prison.
According to the prosecutors, the defendants "were the protagonists of an unprecedented, totally deficient and reckless hospitalisation at home", allegedly responsible for a "series of improvisations, management failures and shortcomings".
Maradona is widely considered one of the greatest footballers in history.
FG Plans C'Wealth Games Closed Camping for Athletics, Boxing, Eight Others
By Idris Umar, Abuja
The Federal Ministry of Youth and Sports Development, has concluded arrangements for the closed camping of athletes in the 10 sports federations that will feature at the 2022 Commonwealth Games to be held in Birmingham, England from July 28 to August 8, 2022.
The sporting federations are Athletics, Boxing, Judo, Para Athletics, Para Powerlifting, Para Table Tennis, Table Tennis, Weightlifting and Wrestling.

In a statement by the Director Press and Public Relations in the ministry, Mohammed Manga, and made available to newsmen in Abuja yesterday, said the closed camping will begin from July 9, 2022 till the commencement of the Games.
The statement added that athletes will be camped in Abuja, Lagos and Yenagoa.
"Thus, effective July 9, 2022, the Federations closed and open camps will dovetail into the Ministry's preparations," the statement read.