Serena Sweeps into Semis, Chalks up 100th U.S. Open Win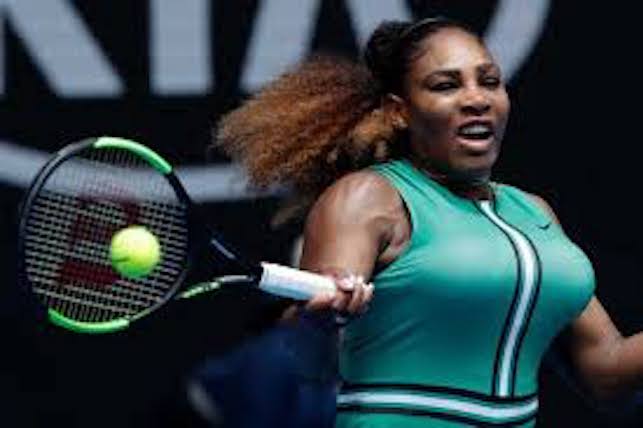 Serena Williams claimed her 100th win at the U.S. Open in style on Tuesday.
This was after she dismantled her quarter-final opponent Wang Qiang 6-1 6-0 in a blistering 44-minute performance that ended any questions over a twisted ankle from the previous round.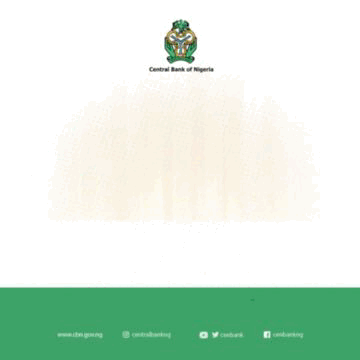 "I never thought that I would get to 100," Williams said after the match, reflecting on the two decades she's spent playing at Flushing Meadows.
"It's so special. I never want to let it go."
The eighth-seeded American joins Chris Evert as the only two players to log at least 100 victories at the tournament.
Williams is now only one behind Evert's mark.
The 37-year-old Williams was dominant from the start, firing off 25 winners, compared to zero from 18th-seed Wang, and winning 90% of her first serve points.
During her fourth-round match on Sunday, Williams slipped and fell while running to the net and twisted her right ankle but said on Tuesday she was feeling "great".
"It feels good," Williams said of her performance. "This is how hard I've been working. It feels like … hard work pays off when that happens."
Williams pumped her fist in celebration after firing off a forehand winner in front of a roaring crowd to end the contest.
"I am who I am. I've always been the person that goes out there and roars and screams and complains and cries and fights," Williams said.
"I'm extremely passionate about what I do. Most people that love their jobs are passionate about what they do. That's just me."
She also praised the progress made in women's tennis over her career, calling it the "premier sport for women".
"It's the best work in the world that a woman can do, in my mind. I'm a little biased obviously," said the 37-year-old.
"I feel like we fought so hard for so many years for so many different things. I feel like we still obviously have a ways to go, but a lot of that fighting through decades has come through."
Wang, who had not faced Williams before, was unable to save any of the five break point opportunities against her and said she simply could not stand up to the power from the 23-times Grand Slam champion.
"I cannot handle it. Just too much for me," said Wang.
Williams faces fifth-seed Elina Svitolina, who she leads 4-1 in head-to-head, in the semi-finals.
"She doesn't make a lot of mistakes," said Williams when asked about the upcoming matchup. "She's one of those players that does everything really well.
"So I have to do everything well, too." (Reuters/NAN)
Chess Foundation inducts former Chief of Naval Staff Ayinla into hall of fame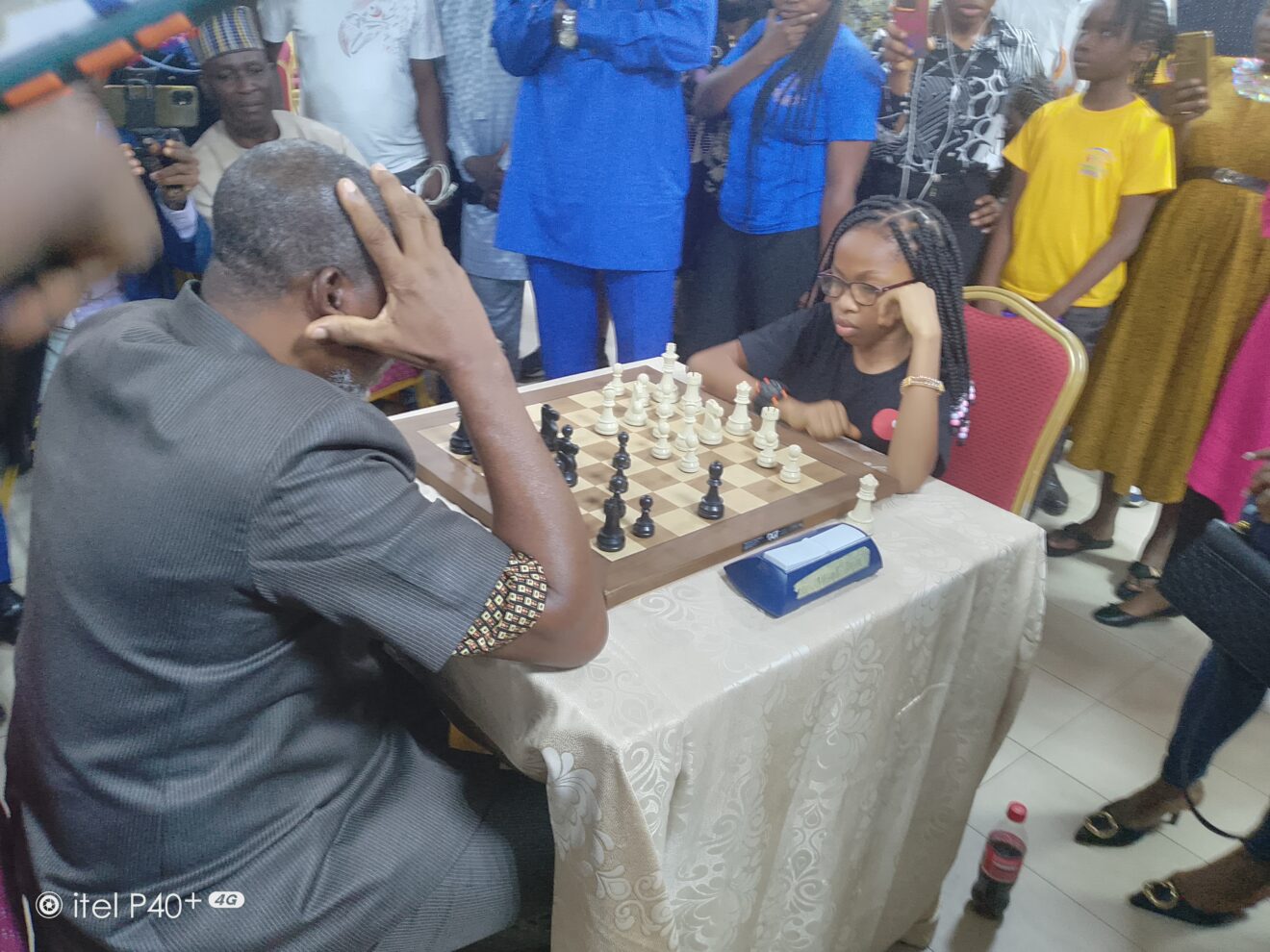 Nigeria Chess Federation (NCF) on Monday honoured one of the pioneers of the game in Nigeria, former Chief of Naval Staff, Vice Admiral Jubril Ayinla rtd.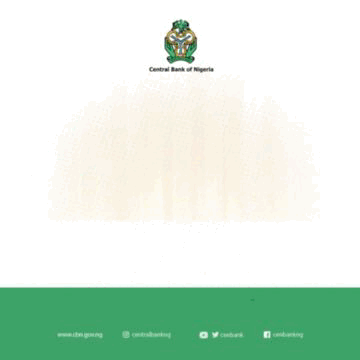 into the federation's Hall of Fame.
The award, which held in Lekki, Lagos State, was part of activities marking the 2023 Nigeria National Chess Championships.
The News Agency of Nigeria (NAN) reports that Ayinla was inducted alongside other chess greats such as Mr Emmanuel Omuku, Mrs Etokowo Ime, Mr Obafunmilayo Agusto, Mr Tajudeen Oyeneyin and the founder of Chess Federation in Nigeria, Dr Sylvanus Ebigwe.
Responding, Ayinla, former Minister of Health and former Minister of Commerce Trade and Tourism described chess as his life.
"Chess is my life, and I still played chess before coming to the ceremony today. We started playing chess from a basement where there was no light. Chess is a passion and part of life.
"I left chess sometimes because my boss, the then Head of State, thought I was paying more attention to chess than my military assignments. Otherwise, I couldn't have become a Chief of Naval Staff (CNS).
"I know of my colleague who spent eight years in the university instead of four. I also taught all my children chess but my wife stopped them from playing because of me," he said.
Ayinla said playing chess had contributed much to his progress and endeavours in life, and advised that chess should be made a compulsory subject in schools.
"Chess has been my life and has affected everything I do in life. So, kudos to those that have chess clubs in their schools.
"Chess is maths, science and art all rolled into one. So, what we learnt in chess, no one can teach. The aspect of life chess introduces is much to be desired.
"Some of the successes in my career were due to the fact that I played chess, it shows in the way I used to plan my war games and other aspects of military life.
"I will recommend chess to all parents, infact, chess should be taught in all schools especially primary and secondary schools. I will continue to give part of my life to chess sponsorships," he said.
NAN reports that the event also had in attendance former champions such as Mr Fola Akintola, Arc Theophilus Caiafas, Mr Rotimi Dasaolu, Mrs Bunmi Olape and Odion Aikhoje.
The dignitaries at the event included the President of NCF, DIG Sani Usman rtd, Vice President, Prince Adeyinka Adewole, Secretary, Mrs Olabowale Alebiosu and Technical Director, Mr Bode Durotoye.
NAN also reports that the 2023 Nigeria National Chess Championships will feature 12 players. (NAN)
Match fixing: NFF to withdraw club licencse
The Nigerian Football Federation (NFF) said it would withdraw the license of any football club involved in match fixing in the country.
The NFF President, Ibrahim Gusau gave stated this at the opening of the Nigeria National League (NNL) Annual General Meeting (AGM) in Jos on Friday.
Gusau was represented by Margaret Icheen, a member of the NFF Executive Board.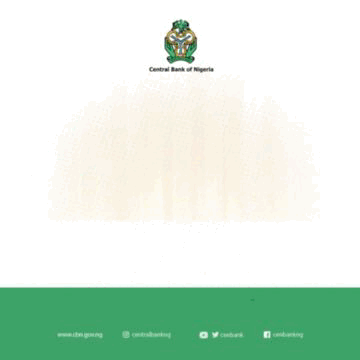 He said that anyone who dents the image of the game would be decisively dealt with according to the laws guiding the game.
The president said that he would do everything possible, to project activities of NNL and indeed football in Nigeria.
He said that NNL being the bedrock of football in the country, its standards must not be compromised for anything.
"And once the foundation is laid very well, we'll have a quality premier league in Nigeria.
"It is not going to be business as usual where clubs buy matches for their clubs to be promoted.
"The referees have been trained on what to do, the coaches have been trained, the match commissioners also have been trained, anyone who does anything wrong will lose his licence.
"If you have enough resources to buy matches, you better make your players comfortable so that they can produce a better result for your club.
"NFF is ready to do that which will bring back the good name of the Nigeria Premier Football League (NPFL) and the NNL for the good of the country,'' he added.
Gusau wished the delegates a wonderful deliberation that would yield positive results that would impact positively on the nation's football.
The NNL Chairman, George Aluo said that the present board of the league was constituted to make the league more viable, more competitive, more attractive to sponsors and professionally driven.
Aluo said that the onerous task requires the cooperation of all football stakeholders particularly the management of NNL clubs.
The chairman stated that the board was committed to ensuring that clubs get value for their investment, adding that for such to come to fruition, a symbiotic relationship was required.
"The present leadership of the NNL under my leadership hereby states our resolve to work with all stakeholders to move the game of football forward.
"We are open to constructive criticisms and advice that will come for the fountain of your indispensable knowledge of football administration.
"No football league world-wide can strive without huge financial investment. Collectively we shall work to secure reputable sponsors/partners for the NNL,'' he added.
He said that the date and format of the league would be made public at the end of the AGM.
63rd Anniversary: AbdulRazaq, Speaker Lead Teams in Independence Day Novelty Match
From Alfred Babs, Ilorin
Kwara State Governor and Chairman of the Nigeria Governors Forum (NGF), Mallam AbdulRahman AbdulRazaq and the Speaker of the Kwara state House of Assembly, Rt Hon Yakubu Salihu-Danladi will lead their respective teams in a novelty match to mark the 63rd Independence anniversary which will hold on Sunday.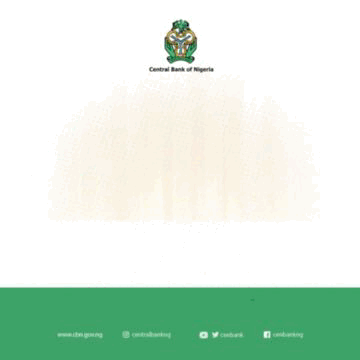 While AbdulRazaq will lead the Executive arm of government, the Speaker will lead the Legislative arm of government in a novelty match.
However, the state government said that the celebration will be low keyed to reflect the mood of the nation
A statement signed by Abdulkadir Yusuf, chief press Secretary to the Speaker said the match scheduled to take place at the Kwara Football Academy (KFA) pitch on October 1, at 3.
00PM would be one-of-a-kind event that will bring together representatives from both arms of the Kwara State Government in a camaraderie and friendly competition, while also demonstrating the spirit of unity and collaboration between the two arms of government.
"This historic match would also showcase the dynamism, physical prowess, and sportsmanship of the Kwara cabinet – Commissioners, Advisers, and Assistants to His Excellency and the lawmakers in the 10th legislature.
"Beyond the spirit of friendly competition, this novelty match seeks to foster a deeper sense of unity and commitment to the services of Kwara people among political office holders by showcasing their athleticism and teamwork as well as their commitment to democracy and the progress of Kwara and Nigeria, beyond their respective roles as policymakers and lawmakers.
"The novelty match is aimed at amplifying awareness about the importance of collaboration between the Executive and Legislative Arms in shaping a prosperous and democratic Kwara. Both arms will exemplify the significance of balanced governance and the need for effective checks and balances.
"Kwarans can therefore, anticipate an electrifying and scintillating atmosphere, as dignitaries, political supporters, and citizens come together to witness this historic display of unity and sportsmanship thereby fostering a deeper connection between government and citizens.
"In the face of challenging socioeconomic atmosphere, the novelty match will also demonstrate the essence of resilience and perseverance, and rekindle hope for the possibility of light at the end of the tunnel", the statement said.
Meanwhile, Kwara state government has said that there will be no ceremony for the Independent day anniversary on October 1.
A statement signed by State Commissioner for Communications, Mrs. Bolanle Olukoju, on Thursday, said that there will be no elaborate ceremony for the celebration.
"The Kwara State Government wishes to inform members of the public that there will be no elaborate ceremony of any kind on October 1, 2023.
"This is to reflect the mood of the nation amid ongoing reforms and strong efforts of the government to ensure sustainable development.
"The state government urges citizens to use the October 1, holiday to pray for the state, our country, and the world at large", the statement said.