Sustainable Dividends: Forte Oil Shareholders Task New Management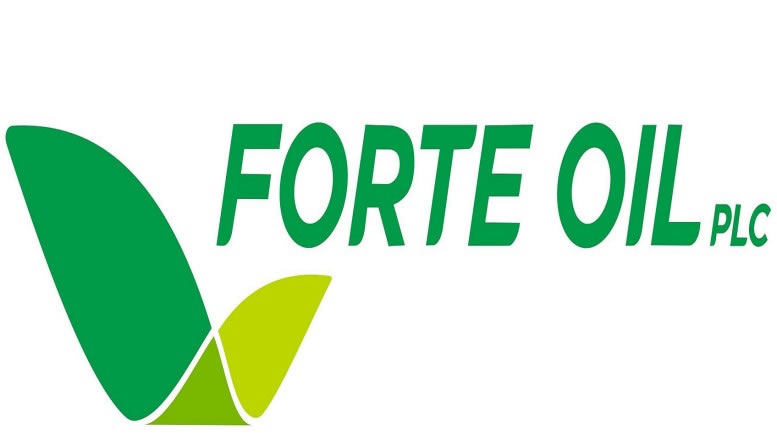 Shareholders of Forte Oil (FO) Plc on Tuesday, 25th June, 2019 tasked the new management of the company on continuous payment of dividend and adherence to good corporate governance.
The shareholders made the demand in an interview with the News Agency of Nigeria (NAN) in Lagos on expectations from the new management team following Mr Femi Otedola's divestment.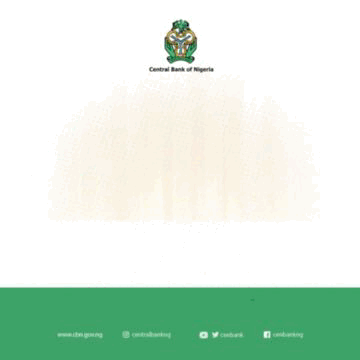 Mr Moses Igbrude, the Publicity Secretary of  Independent Shareholders Association of Nigeria (ISAN), told NAN that the new management needed to map out strategies to ensure higher returns.
Igbrude said that shareholders were expecting continuous returns on their investments and ensure adherence to corporate governance rules and market regulations.
"I appeal to them to manage the company properly, effectively and efficiently as expected in order to ensure yearly payment of dividend,'' he said.
Igbrude said that the money realised from the sale of the power unit should be properly utilised to add value to the company.
According to him, the company should focus on the lubricant aspect of the business because that is where there is reasonable margin compared to the petrol business.
"They should make sure that their service stations look attractive, ensure high quality products and ensure the integrity of their pumps are superb so that customers will make them the first choice when buying fuel,'' Igbrude said.
Mr Boniface Okezie, the National Coordinator of Progressive Shareholders Association of Nigeria (PSAN), said that the company needed to improve on its dividend payment to ensure price rally on the nation's bourse.
Okezie said that the company should ensure prompt release of both quarterly and audited yearly results to avoid unnecessary sanctions from the Nigerian Stock Exchange (NSE) and the Securities and Exchange Commission (SEC).
The shareholder-activist said that the investing public and the stockbrokers should be carried along in the company's operations through regular releases of information.
NAN reports that FO on June 20 appointed new Chief Executive Officer and Chief Financial Officer following the completion of the sale of Mr Femi Otedola's shares in the firm's downstream operations.
The firm announced that Mr Olumide Adeosun and Mr Moshood Olajide had been appointed as the Chief Executive Officer and Chief Financial Officer, respectively, after the resignation of Mr Akin Akinfemiwa and Mr Julius Omodayo-Owotuga.
Forte Oil, in a notice filed with the Exchange said Ignite Investments and Commodities Limited, led by Prudent Energy Services Limited, had completed the acquisition of Otedola's 74.02 per cent shareholding.
According to the firm, the completion is consequent upon Ignite receiving all the necessary approvals from SEC, NSE and fulfilling all relevant terms and conditions attached to the Share Purchase Agreement.
It said, "As a result of this and further to the announcement on Dec. 28, 2018, Ignite will take over controlling stake in Forte Oil Plc, the downstream company". 
Traders seek urgent repair of Lagos-Badagry expressway
Some traders plying Lagos-Seme road have urged the Federal Government to repair the Lagos-
Badagry expressway and lift the ban on importation of vehicles through the land borders.
The traders made the appeal in separate interviews with the News Agency of Nigeria (NAN) in Lagos on Tuesday.
A commercial driver plying between Seme and Cotonou,  Mr Joy Sagbohan, said the deteriorating state of the road had affected his business.
"Many of our customers now prefer to go through Idiroko to Cotonou instead of going through Seme border.
"Before the road got worse, I usually realised between N20, 000 to N15, 000 daily, but now I hardly realise between N2, 500 to N1, 500 after fueling the bus.
"It is difficult for me to repair my vehicle due to the low income as a result of bad roads from Lagos to Badagry.
"My colleagues and I are facing a lot of challenges encountering immigration officers,  but we have a good relationship with the Nigeria Customs Service (NCS); they do not inconvenience us in any form," Sogbohan said.
Another driver,  Mr Mamudu Paraiso, urged Nigerian government to caution some its agencies to stop extorting travellers at the border areas.
"Since the Economic Community of West African States has told the two countries to encourage free movement from the border areas, some Nigeria regulatory agencies still extort money to allow movement into Nigeria area.
"Since the borders have been closed to importation of vehicles, car dealers are no longer coming to board our vehicles to Cotonou," Paraiso said.
He urged government to open the border posts for importation of vehicles to enable traders and commercial motorists to earn some income to feed their families.
Mrs Nofisat Kareem, a former cosmetics dealer who ended up as a pure water seller, said she change her business because she could no longer make profit from cosmetics.
She said she was trading between Lagos International Trade fair areas to Seme.
Kareem said she had no option than to go into pure water business to enable her feed her children.
Another trader, Mrs Mercy Jude,  also lamented the poor state of Lagos-Badagry express road, saying  that she used to  travel once a week on the route to buy Dettol disinfectant in Lagos.
She urged government to look into multiple checkpoints along the routes mounted by Nigerian officials extorting money from the traders.
Fuel Subsidy Removal: Tinubu Goofed, Needs Help
By Audu Liberty Oseni
In the last three months, I have written three articles showing clearly how FUEL SUBSIDY removal was the greatest error. Information that the Tinubu government paid N169.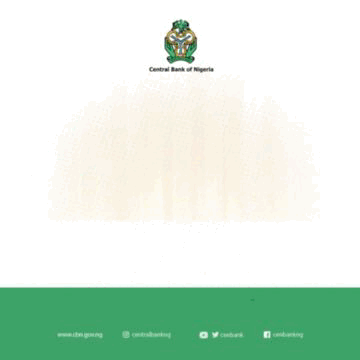 4 billion as a subsidy in August this year to keep the pump price at N620 per litre, exonerates my stand on subsidy removal.
Tinubu and his team knows that Nigerians have a culture of enduring suffering, but there is a limit to which they can endure.
For that reason, they have decided to bring back the Fuel Subsidy to avert the likelihood of mass anger whose outcome cannot be exactly predicted.
It is clear that Mr. Bola Tinubu, the Nigerian President, and his market fundamentalist team, have come to the realization that we are right when we argue that Fuel Subsidy is an Energy Security Nigeria cannot do without.
They can longer sustain their arguments about subsidy removal, they now agree with some of us that maintaining fuel subsidy which has a direct impact on the price of commodities is a mandatory duty and not an option. They know they have goofed, perhaps those who feed on taxpayers' money to think for the government failed to educate Tinubu that removing Fuel Subsidy in a country like Nigeria with a huge poverty rate and pronounced infrastructural deficit, with a poor transportation system is economy blasphemy that will lead to mass suffering and deaths.
Doesn't Mr. Tinubu's government know this truth? The West, particularly the United States who are quick to prescribe neoliberal capitalism to Africa as a solution for economic challenges does not practice that on its own soil.
The World Bank and International Monetary Fund (IMF), pushed Mr. Tinubu's government and other African states to embrace Neoliberal capitalism. The hypocrisy in their action is that they ensure that in the United States, Britain, and the likes of them, the governments are committed to providing basic welfare packages for the citizens.
Unfortunately, the West has sustained a welfarist ideology ensuring their citizens live a decent life with the government bearing huge costs, is using the IMF and World Bank to force Mr. Tinubu's government and other countries in Africa to embrace neoliberal capitalism is pushing citizens into poverty, with Subsidy Removal as the most effective weapon.
The problem is that African leaders and their Western allies Economists who cheer this kind of faulty thinking, do not have the understanding that the IMF and World Bank neoliberal capitalist prescription is to keep Africa permanently underdeveloped by destroying citizens purchasing power and the manufacturing sector.
The bitter truth Mr. Tinubu's government and his neoliberal ideology auxiliary Economists have refused to accept is that there is no country in the world that has made any progress on the basis of IMF and World Bank neoliberal capitalism model which they push in the guise of Subsidy removal.
It is a known fact that countries like China and India which have made measurable impacts in lifting their citizens from poverty and growing their economy, refused to play by the IMF and World Bank rules. Tinubu has to have this kind of understanding if he must put Nigeria on the path of sustainable growth.
Tinubu and his neoliberal Economists propagandists must know that the United States and the West do not practice this kind of wicked capitalism ideology they push to Africa. At least, the 2009 global recession has shown that in the United States, neoliberal capitalism is a mere intellectual exercise that is not applicable to real-life situations.
Even as the US battled the economic recessions, the government did not remove subsidies, didn't sack workers, didn't crumble its economy through currency devaluation, and did not tax the citizens to raise money. As a matter of fact, the US government increased its expenditure and lowered taxes. The government did that so the poor would have money to spend on ground since the recession happened as a result of inadequate money in circulation. The Private sector got bailouts from the government against the neoliberal rules of economic development.
Evidence before us is that subsidy is not the problem, it is the corruption in the way it has been managed. Nigerians must demand that Mr. Tinubu's government addresses corruption in the fuel subsidy management and reinstate it for the common good of all citizens.
The neoliberal Economists propagandists who have lost touch with reality and have refused to embrace developmental economics, who are advising Mr. Tinubu to continue with the neoliberal capitalist model that has been rejected by the West must stop.
Mr. Tinubu's team needs to help him by exploring home-grown developmental economics models with governance and citizens' welfare at the centre. Wicked capitalism with cruel policies has not helped any country in the world and Nigeria will not be an exception.
Audu Liberty Oseni, MAWA-Foundation Coordinator- libertydgreat@gmail.com
Thirty-five Killed in Rivers' Illegal Refining Explosion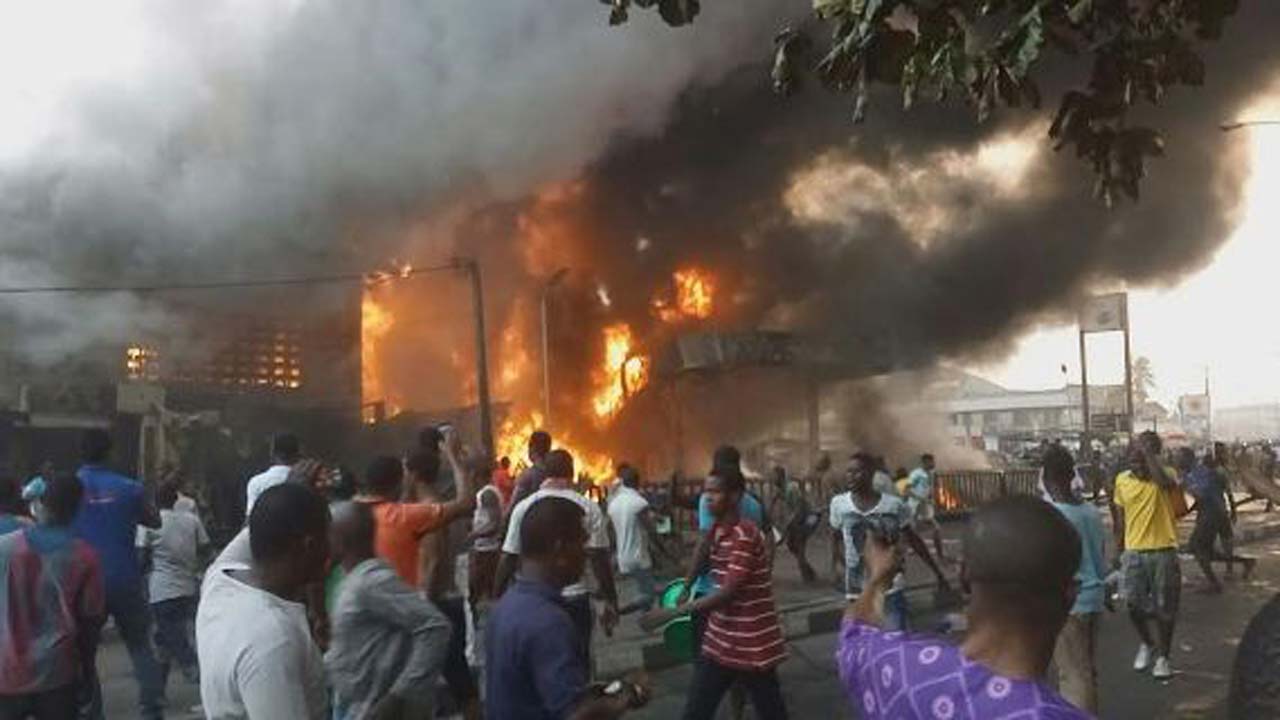 Thirty-five persons have been confirmed dead in an explosion that rocked an illegal oil refining in Ibas in Emuoha Local Government Area of Rivers State.
The incident occurred Sunday night when some people were scooping petroleum product from the facility.
It was gathered that the victims mostly from Isiokpo in Ikwerre Local Government Area, Ibaa and Oduoha in Emohua LG, were selling the product at the site when the explosion occurred.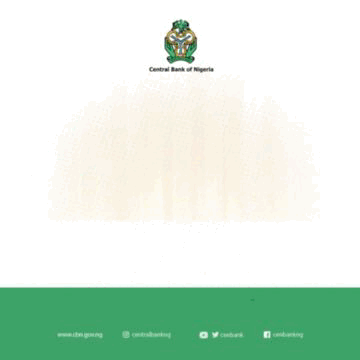 A resident of the area claimed that about 40 people were at the site scooping and bagging crude oil when the place caught fire.
He said the fire came from a refining site that is close to the point where they were bagging the crude.
According to him seven people died inside the pit where they were scooping the crude and about ten completely burnt.
He said about 30 people died at the site while over 15 have been rushed to the hospital and three died on the way.
Chairman of Emuoha Local Government Area, Dr Chidi Lloyd confirmed the incident.
"It is unfortunate that some youths were still engaging in the illicit trade despite repeated warnings and public advocacy to educate them on the inherent dangers," he said.
He called on traditional rulers in the area to speak up against criminal activities within their domain noting that people who have been misguided would lose their lives in that kind of manner.
He explained anybody in Rivers State will bear him witness that there cannot be any shortcut to wealth.
According to him, traditional rulers have a duty to expose criminal elements within their neighborhood.
Dr. Lloyd also identified Oblle, Rukuni and Ndele as other communities where illegal oil refining activities persist and raised concerns about the role of the military in addressing the challenges in Ibaa community.
Spokesperson for the State Police Command, Grace Iringe-Koko, said she would find out about the incident.
The Public Relations Officer of the Nigeria Security and Civil Defence Corps, Rivers State Command, Olufemi Ayodele, said the anti-vandal unit has been dispatched to investigate the incident.
PIA: Shell's EA Host Communities in Bayelsa Reject Clustering in Devt Trust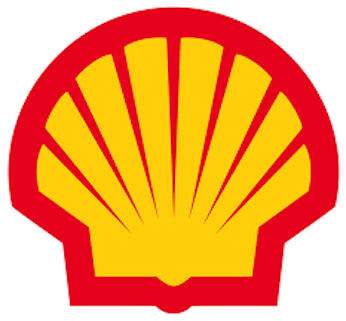 From Mike Tayese, Yenagoa
Seven communities at Shell Petroleum Development Company (SPDC) Estuary Area (EA) in Bayelsa have insisted on their autonomy in development matters.
The communities in Ekeremor Local Government Area said they will continue to resist plans by SPDC to join them with five others in the Host Community Development Trust (HCDT)
The Petroleum Industry Act (PIA) 2021 mandates oil firms to set aside three per cent of their operational expenses for community development to be managed by HCDTs.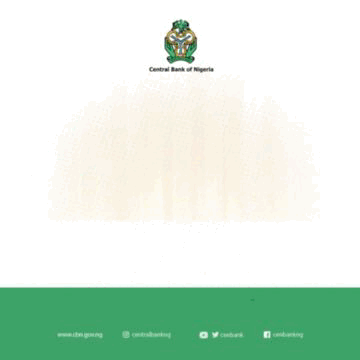 Leaders of the communities; Bisangbene, Amatu 1, Amatu II, Letugbene, Orobiri, Ogbintu, Azamabiri, said they would not hesitate to shut down the company's operations if their demand was ignored.
Chairman of Bisangbene community, Timothy Geregere, and Ebis Rames, his counterpart in Amatu II community, spoke in separate interviews on Sunday.
They maintained their stand that they would not want to be clustered alongside other communities, adding that they had made the position clear in several letters to the company.
"We want to be treated separately in the EA oil field and we have written several letters to SPDC. We have also demonstrated that we need separation.
"We will not allow divide and rule in our communities, so we are telling the world that we should be allowed to operate a separate trust.
"The separation is necessary because we are about twelve communities in the EA and the twelve Communities cannot live together.
"We were initially about four different clans operating the GMoU, when the PIA came they invited us for a meeting, where they told us about it
"Right in the meeting we told Shell that we needed separation but they wanted to force the twelve communities together and we said no,"
Geregere said.
He listed the 12 communities as Amatu 1, Amatu 2, Bisangbene, Letugbene, Bilabiri 1, Bilabiri 2, Ikeni, Izetu, Orobiri, Azamagbene, Agge and Ogbintu.
While Bisangbene, Amatu 1, Amatu 11, Letugbene, Orobiri, Ogbintu and Azamabiri, are the seven communities that have agreed to work together.
"If there is no separation in the PIA, there will be no operation in the EA field.
"For the past years, we have been making peace, giving them enabling environment to operate and we have already built peace to almost 89% but they are the ones now causing problem.
"We will shut down their operations, because I think for the past two years, even the GMOU has not been operating properly. The Communities are not benefiting anything for the past three years,".
He also said they are facing challenge on community content plan policy which the SPDC is yet to sign after the communities endorsed the draft and have been awaiting its implimentation.
"SPDC brought community content plan to us, I think precisely last year, that Communities should sign and the Communities have signed and SPDC refused to sign its part.
"Up till this minute and we are saying they should sign that documents and we also want the GMoU, the remaining part of the GMOU to be paid to the communities," Rames explained.
The communities also bemoaned the refusal of the oil firm to redeem its promises to employ indigenes of the areas, adding that they should be paid their peace bonus for being peaceful communities.
"There have been no employment from 2000 till now, I think the people Shell employed from our communities are not up to 10 and they are like casuals till this moment.
"No human capital development, No development, we are just suffering.
"Government should tell Shell to meet the demand of the communities, or else we will not have any option than to disrupt the operation till they meet our demands," Geres said.
Mrs Bola Essien-Nelson, Media Relations Manager of SPDC declined to respond on the development when contacted.