Sustainable Dividends: Forte Oil Shareholders Task New Management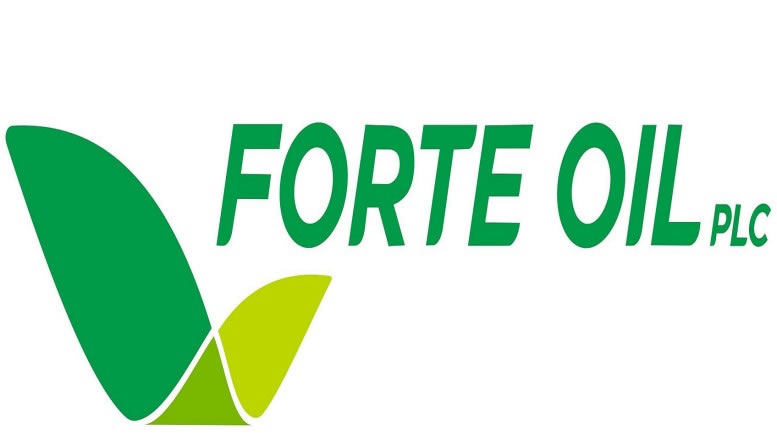 Shareholders of Forte Oil (FO) Plc on Tuesday, 25th June, 2019 tasked the new management of the company on continuous payment of dividend and adherence to good corporate governance.
The shareholders made the demand in an interview with the News Agency of Nigeria (NAN) in Lagos on expectations from the new management team following Mr Femi Otedola's divestment.
Mr Moses Igbrude, the Publicity Secretary of  Independent Shareholders Association of Nigeria (ISAN), told NAN that the new management needed to map out strategies to ensure higher returns.

Igbrude said that shareholders were expecting continuous returns on their investments and ensure adherence to corporate governance rules and market regulations.
"I appeal to them to manage the company properly, effectively and efficiently as expected in order to ensure yearly payment of dividend,'' he said.
Igbrude said that the money realised from the sale of the power unit should be properly utilised to add value to the company.
According to him, the company should focus on the lubricant aspect of the business because that is where there is reasonable margin compared to the petrol business.
"They should make sure that their service stations look attractive, ensure high quality products and ensure the integrity of their pumps are superb so that customers will make them the first choice when buying fuel,'' Igbrude said.
Mr Boniface Okezie, the National Coordinator of Progressive Shareholders Association of Nigeria (PSAN), said that the company needed to improve on its dividend payment to ensure price rally on the nation's bourse.
Okezie said that the company should ensure prompt release of both quarterly and audited yearly results to avoid unnecessary sanctions from the Nigerian Stock Exchange (NSE) and the Securities and Exchange Commission (SEC).
The shareholder-activist said that the investing public and the stockbrokers should be carried along in the company's operations through regular releases of information.
NAN reports that FO on June 20 appointed new Chief Executive Officer and Chief Financial Officer following the completion of the sale of Mr Femi Otedola's shares in the firm's downstream operations.
The firm announced that Mr Olumide Adeosun and Mr Moshood Olajide had been appointed as the Chief Executive Officer and Chief Financial Officer, respectively, after the resignation of Mr Akin Akinfemiwa and Mr Julius Omodayo-Owotuga.
Forte Oil, in a notice filed with the Exchange said Ignite Investments and Commodities Limited, led by Prudent Energy Services Limited, had completed the acquisition of Otedola's 74.02 per cent shareholding.
According to the firm, the completion is consequent upon Ignite receiving all the necessary approvals from SEC, NSE and fulfilling all relevant terms and conditions attached to the Share Purchase Agreement.
It said, "As a result of this and further to the announcement on Dec. 28, 2018, Ignite will take over controlling stake in Forte Oil Plc, the downstream company". 
Traders seek urgent repair of Lagos-Badagry expressway
Some traders plying Lagos-Seme road have urged the Federal Government to repair the Lagos-
Badagry expressway and lift the ban on importation of vehicles through the land borders.
The traders made the appeal in separate interviews with the News Agency of Nigeria (NAN) in Lagos on Tuesday.
A commercial driver plying between Seme and Cotonou,  Mr Joy Sagbohan, said the deteriorating state of the road had affected his business.
"Many of our customers now prefer to go through Idiroko to Cotonou instead of going through Seme border.
"Before the road got worse, I usually realised between N20, 000 to N15, 000 daily, but now I hardly realise between N2, 500 to N1, 500 after fueling the bus.
"It is difficult for me to repair my vehicle due to the low income as a result of bad roads from Lagos to Badagry.
"My colleagues and I are facing a lot of challenges encountering immigration officers,  but we have a good relationship with the Nigeria Customs Service (NCS); they do not inconvenience us in any form," Sogbohan said.
Another driver,  Mr Mamudu Paraiso, urged Nigerian government to caution some its agencies to stop extorting travellers at the border areas.
"Since the Economic Community of West African States has told the two countries to encourage free movement from the border areas, some Nigeria regulatory agencies still extort money to allow movement into Nigeria area.
"Since the borders have been closed to importation of vehicles, car dealers are no longer coming to board our vehicles to Cotonou," Paraiso said.
He urged government to open the border posts for importation of vehicles to enable traders and commercial motorists to earn some income to feed their families.
Mrs Nofisat Kareem, a former cosmetics dealer who ended up as a pure water seller, said she change her business because she could no longer make profit from cosmetics.
She said she was trading between Lagos International Trade fair areas to Seme.
Kareem said she had no option than to go into pure water business to enable her feed her children.
Another trader, Mrs Mercy Jude,  also lamented the poor state of Lagos-Badagry express road, saying  that she used to  travel once a week on the route to buy Dettol disinfectant in Lagos.
She urged government to look into multiple checkpoints along the routes mounted by Nigerian officials extorting money from the traders.
NNPC has 1.8bn Litres of Petrol in Stock – Spokesman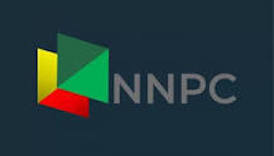 The Nigerian National Petroleum Company Ltd., (NNPC Ltd.) says it has 1.805 billion litres of petrol in stock.
Its spokesman, Malam Garbadeen Muhammad, stated in Abuja on Monday that the volume of petrol in stock would last for 30 days.
He explained that 805.35 million litres of the product were in depots nationwide, while one billion litres were still inside vessels.

He added that in its efforts to ensure steady supply NNPC Ltd.
placed a robust plan for the supply of petrol from mid-February to March 2023.
"An additional petrol supply of 884 million litres is also expected by Feb.
28.
"For March 2023, a total of 2.3 billion litres of petrol is expected, while about 2.
5 billion litres, equivalent to 42 days sufficiency, will be the closing stock for the month,'' Muhammad stated. (NAN)
Troops Recover 300,000 Litres Crude, Arrest 40 Suspects in Two Weeks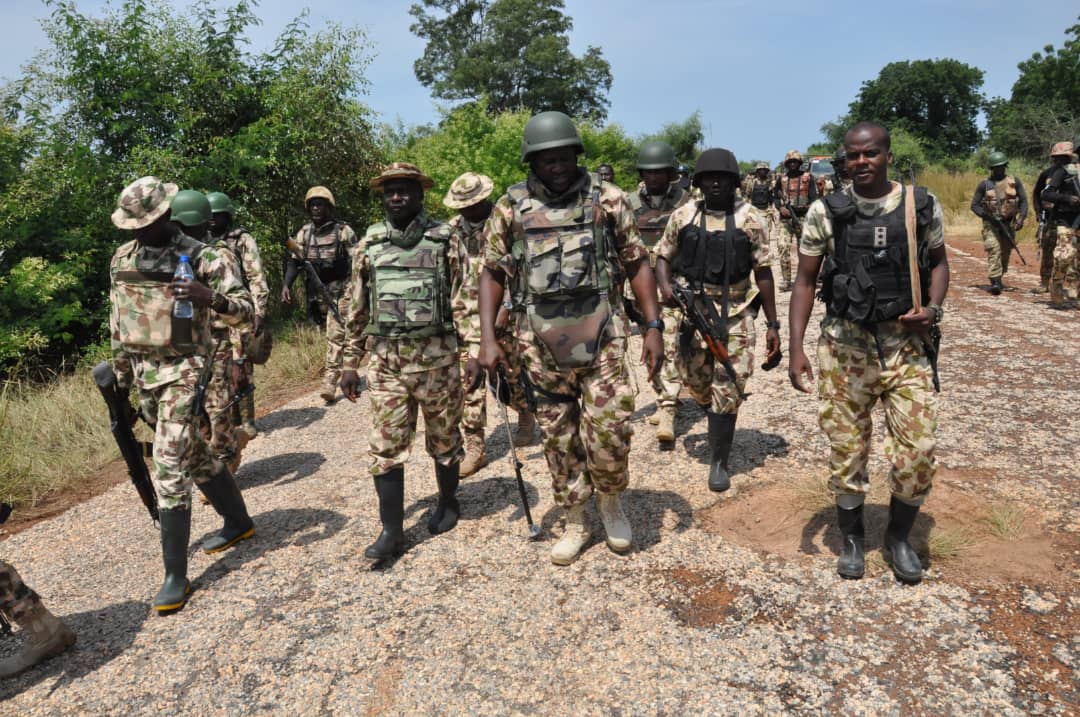 By Gom Mirian, Abuja
The military troops deployed to war against oil theft, illegal refineries among other criminal activities in the Niger Delta region have recovered about 300,000 liters of crude oil and arrested 40 oil thieves in two weeks.
Director of Defence Media Operations, Musa Danmadami, disclosed this at the bi-weekly news conference on the operations of armed forces Thursday in Abuja.

Danmadamini said the troops also recovered 71 thousand liters of Automotive Gas Oil during the period.
He said 13 vehicles, 33 wooden boats, three-speed boats, one tug boat, one barge, and three pumping machines were recovered.
He added that troops had dismantled 39 illegal refining sites, 103 storage tanks, 48 cooking ovens, and 27 dugout pit laden with illegally refined products amongst other equipment.
"On the 12th of January, troops responded to a distress call from local vigilante about some suspected cultists with weapons at Bodo in Gokana LGA of River State.
"One AK 47 rifle, one G3 rifle, 21 rounds of 7.62 mm Special ammo and 17 rounds of 7.62 mm NATO ammo as well as two extra AK 47 magazines were recovered," he said.
In the South-east zone, Danmadami said a combined team of troops and other security agencies acting on credible intelligence eliminated six terrorists, and arrested 24 others, while 16 civilians held hostage were rescued during a raid operation.
He said the operation was carried out on IPOB and its Eastern Security Network (ESN) camps at Ugwoba town in Oji River Local Government Area in Enugu State, Mbosi village in Ihiala Local Government Area of Anambra State, Ebonyi and Imo States geared towards restoring peace and normalcy to the region.
"Two AK47 rifles, nine pump action rifles, one double barrel gun, 33 rounds of 7.62mm special, four locally made hand grenades, 17 live cartridges, four IEDs, four locally made explosive pipes, eight cartridges, one locally made grenade, one barrel gun, 25 rounds of 9mm ammo, four cutlasses, one axe, one vehicle, five mobile phones and the sum of N16, 000.00 only were recovered from the camp.
"On the 15th of January 2023, following credible intelligence troops raided suspected criminals hideouts at Ugwoba town in Oji River Local Government Area in Enugu State and Mbosi village in Ihiala Local Government Area of Anambra State and arrested 10 suspected Indigenous People of Biafra/Eastern Security Network members including a high profile sponsor of Indigenous People of Biafra/Eastern Security Network criminals."
Buhari Constitutes 14-Member Committee to Tackle Petroleum Products Supply, Distribution Challenges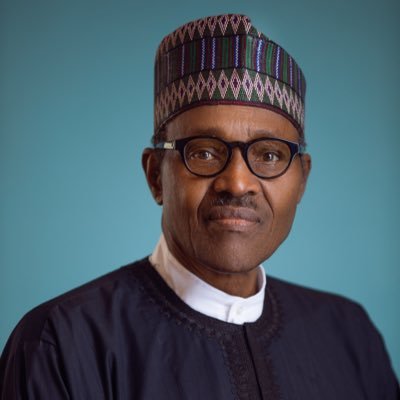 President Muhammadu Buhari has approved the constitution of a 14-man Steering Committee on Petroleum Products Supply and Distribution management to find lasting solution to disruptions in the supply and distribution of petroleum products.
The Steering Committee, which will be chaired by Buhari, has the Minister of State for Petroleum Resource Chief Timipre Sylva as Alternate Chairman.

Sylva, in a statement by his Senior Adviser (Media and Communications), Horatius Egua said the committee would among other things ensure transparent and efficient supply and distribution of petroleum products across the country.
To further ensure sanity in the supply and distribution across the value chain, Sylva directed the Nigerian Midstream and Downstream Petroleum Regulatory Authority (NMDPRA) to ensure strict compliance with the government approved ex-depot and retail prices for PMS.
The minister also directed the NMDPRA to ensure that NNPC Limited, which is the supplier of last resort meets the domestic supply obligation of PMS and other petroleum products in the country.
He further directed that the interests of the ordinary Nigerian is protected from price exploitation on other deregulated products such as Automative Gas Oil (AGO), Dual Purpose Kerosene (DPK) and Liquified Petroleum Gas (LPG).
"The Federal Government will not allow misguided elements to bring untold hardship upon the citizenry and attempt to discredit government's efforts in consolidating the gains made thus far in the oil and gas sector of the economy," he said.
Other terms of reference are to ensure national strategic stock management, visibility on the NNPC Limited refineries rehabilitation programme and ensure end-end tracking of petroleum products, especial PMS to ascertain daily national consumption and eliminate smuggling.
Members of the committee also include Minister of Finance, Permanent Secretary, Ministry of Petroleum Resources, National Economic Adviser to the President and Director-General, Department of State Services (DSS).
Others are Comptroller-General, Nigerian Customs Service (NCS), Chairman, Economic and Financial Crimes Commission Member (EFCC), and Commandant-General, Nigerian Security and Civil Defence Corps (NSCDC)
The Steering Committee members also include Authority Chief Executive NMDPRA, Governor, Central Bank of Nigeria, G r o u p Chief Executive Officer, NNPC Limited, Special Advisor (Special Duties) to the HMSPR while the Technical Advisor (Midstream) to the HMSPR will serve as Secretary.
PMS approved ex depot price is N148.17 per litre as at 2022 while NNPC retail stations dispense at N179, other filling stations dispense between N180 and N184.