Tiv Community Petitions Taraba Gov Over New Chieftaincy Stools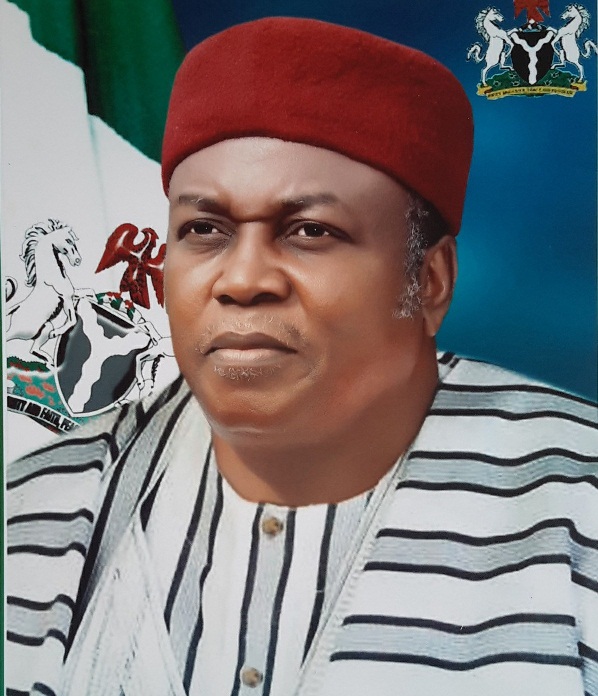 The Tiv Community in Taraba State has petitioned the State Governor, Arc Darius Ishaku over what it described as unfair treatment over the creation of new chieftaincy stools and the appointment of Traditional rulers.
Leaders of the community under the aegis of Ayatutu Cultural and Social Development Initiative(AYACASODI) accused the state government of supression of their rights as they claimed that Traditional Rulers were appointed by Government from other Tribes to preside over predominantly Tiv Communities especially in Takum and Donga LGAs of the state.
The Group spoke at a Press Conference in Jalingo, the State capital at the weekend.
Below is the full text of the press conference:
A TEXT OF A PRESS CONFERENCE BY "AYATUTU CULTURAL AND SOCIAL DEVELOPMENT INITIATIVE (AYACASODI) WORLDWIDE" ON THE CREATION AND APPOINTMENT OF DISTRICT HEADS IN CHANCHANJI CHIEFDOM IN TAKUM LGA, AND WETIBI AND SANGAMBE DISTRICTS IN DONGA LGA, TARABA STATE HELD ON SATURDAY, MAY 20, 2023 AT NUJ PRESS CENTRE, JALINGO
Gentlemen of the press, we call you here today to brief you and indeed the entire world on the grave injustice being meted on our people by His Excellency, Arc.
Darius Dickson Ishaku through the Gara of Chanchanji, Alhaji Tanimu Kumbera, the Gara of Donga HRH Ambassador Sanvala Shimbura, and the Government of Taraba State over the imposition of District Heads on Tiv-dominated areas in Takum and Donga Local Government Areas.
2. Ayatutu Cultural and Social Development Initiative (AYACASODI) Worldwide as an organization, is duly incorporated with Corporate Affairs Commission (CAC) with the sole aim of promoting the culture, peace, unity, development, and social values of the Tiv people worldwide.
3. We are here today to condemn the injustice done to our people in the creation of Chiefdoms and Districts by the Governor Darius Ishaku-led administration and to call on the respective authorities involved to reconsider their decisions and ensure that the right thing is done in the interest of peace and development.
4. As you may be aware, in 2018, Governor Darius Ishaku created and upgraded 54 chiefdoms in Taraba including the creation of Chanchanji Chiefdom which is predominantly Tiv but named after Jukun-Chamba name. We did not protest in public because we had also submitted a proposal for the creation of a Shitile chiefdom with headquarters at Peva.
4. Chanchanji as a village has its small territory with a culture totally different from the Tiv culture who is in the majority. It is also on record that Chanchanji ward which is 98 per cent Tiv with over 38,000 registered voters has barely 2 per cent Jukun-Chamba population.
5. It may interest you to know that since 2018, Governor Ishaku has further created chiefdoms and districts in almost every village and hamlet in Taraba State, but he did not deem it fit to create even one chiefdom for the Tiv people in the entire Taraba State, despite historical records that clearly favour a creation of Tiv Chiefdoms and districts.
6. Apart from the submission of a proposal for the creation of a Shitile Chiefdom in Takum, our people in Donga LGA also submitted a proposal for the upgrade of the already created and gazetted Ugondo district to a Chiefdom with headquarters at Tor-Damisa. A similar proposal for the restoration of the Shitile district was also submitted.
7. It is worthy of note that the Shitile village area was created on the 1st of May 1961 and approved on 6th January, 1962, alongside four other village areas of Ugondo, Gidin Dutse, Gayama, and Suntai.
The Barde administration in 1981 also made use of these units in creating LGAs and districts in the defunct Gongola State.
8. But while we were waiting for the Governor's action on our request, Governor Ishaku suddenly approved the creation and installation of Wetibi district in the place of Shitile district and Samgambe district in the place of the already created and gazetted Ugondo district. This is a clear case of neo-colonialism in the 21st century.
9. The Shitile district with its headquarters at Ananum and Ugondo district now renamed Samgambe are predominantly Tiv with a 99 percent Tiv population.
10. In Takum LGA, just two weeks ago, the Gara of Chanchanji appointed, coronated, and imposed Chamba district heads on the people of Mbajir and Mbatyula clans under the Chanchanji district and the Mberev and Kwan-Mbayongo clans under Tse-Amadu Districts.
11. Gentlemen of the press, it may interest you to know that, over 98 percent of the population of both Chanchanji and Tse-Amadu Districts are predominantly Tiv people. The Chanchanji district is made up of majorly the Mbatyula and Mbajir Clans of Shitile, with few Chamba and Hausa; The Tse-Amadu District is made up of majorly the Mberev and Kwan-Mbayongo clans.
12. In all fairness, what is the justification for the appointment of Chamba people as District Heads of Chanchanji and Tse-Amadu? What does the government of Taraba State, Governor Darius Ishaku, and the Gara of Chanchanji want to achieve by this act? What were the criteria that were used in such appointments?
13. It is instructive to note that Tiv's existence in those communities predates Nigeria's Independence and there are historical and archival documents to back up this fact.
14. It is extremely strange as the Darius Ishaku's administration has abysmally distorted both the pre-colonial and colonial historic records which are visible in national archives. Recall that this same Taraba State Government under Arc. Darius Ishaku had in the past, changed the name of Dan-Anacha in Gassol LGA to Kwararafa and created a Chiefdom, and imposed a non-Tiv person as the Head, whereas the chiefdom is predominantly Tiv People.
15. This injustice and maltreatment of the Tiv people of this area is a joke taken too far. This act of slavery in this 21st century should be totally condemned by all peace-loving and well-meaning individuals. It is clear that the objective behind this act by Governor Ishaku by changing the names of Tiv communities in Taraba and appointments of non-Tiv as traditional heads is to permanently erase Tiv identity, occupy Tiv land, and enslave our people in this 21st century. This cannot happen and we reject it in its entirety.
16. We hereby call on Gov. Darius Ishaku, the Taraba State Government, the Gara of Chanchanji, Alhaji Tanimu Kumbera, and the Gara of Donga HRH Ambassador Sanvala Shimbura to immediately reverse the appointments of the District Heads in Chanchanji, Shitile District (now Wetibi), Ugondo district (now Samgambe) and Dan-Anacha chiefdom (now Kwararafa), and appoint Tiv Sons who are the rightful people to be appointed as District Heads for the sake of peace, equity, justice, and fairness.
17. Our culture and that of Chamba are not the same and we can not be subjected to a foreign culture. Our simplicity should not be taken for cowardice. We can not allow this stand, because we can not afford to bequeath a slavery legacy to our children and the future generation.
18. We call on our people to remain calm and law-abiding as we are sure that Governor Ishaku will reverse these creation and appointments immediately. But if he fails to do so within three days from today, we would be compelled to seek legal redress in a court of law.
19. In conclusion, we humbly call on all peace-loving individuals or groups of people from Taraba State and Nigeria at large, to rise and condemn this neo-colonialism in the 21st century by Governor Darius Ishaku, because injustice to one is injustice to all. 
Signed by: Chief Timothy Baaki(National President)& Comr. David Nyiagee(National Secretary) AYACASODI Worldwide
Gov. Bago Inspects Site of Demolished Police Station in Niger

Gov. Umaru Bago of Niger, on Thursday inspected the site of a police station demolished by the state government in Chanchaga, Minna.
The governor had on May 29, during his inaugural speech, announced that the police station was built on major water pipeline disrupting supply of water in Minna metropolis.
Bago, who was represented by his deputy, Mr Yakubu Garba, said the structure was disrupting adequate water supply to residents, adding that there was the need to demolish the structure to pave way for free water supply.
He noted that demolishing the police station was part of government's efforts to ensure that metropolitan towns enjoy supply of potable water.
(NAN)
Council Chairman Imposes Dusk-to-dawn Curfew on 3 Communities in Ebonyi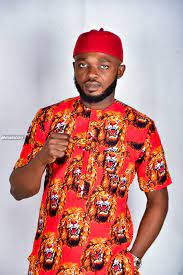 Chairman of Ohaozara Local Government Area of Ebonyi, Mr Chinonso Ajah has imposed a dusk- to-dawn curfew on three communities in the council area.
Ajah stated in Abakaliki on Thursday that the decision followed recurring restiveness in the communities.
He listed the communities as Ọkpọsị, Ugwulangwu and Uburu, the hometown of immediate past Gov.
David Umahi.
The curfew which is intended to check the restiveness, takes effect from 6 p.
m. on Thursday till further notice, he added.
"All forms of movements including activities of motorcyclists and commercial tricycle operators within the areas have been outlawed.
"The people are advised to adhere to this directive to avoid further threat to peace in the council area,'' Ajah stressed.
He advised traditional and religious leaders as well as town union executives to sensitise their subjects on the need to comply with the curfew.
"This is because, violators will be dealt with severely,'' the council chairman stated. (NAN) (www.nannews.ng)
Panic in Anambra Assembly as Armed Men Try to Whisk Away Member-elect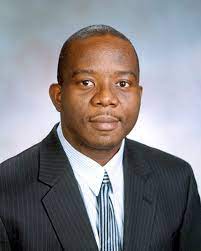 There was panic at the Anambra State House of Assembly as four armed men, suspected to be operatives of the Directorate of Security Services (DSS), tried to whisk away member-elect for Nnewi North constituency, Mr Onyekachukwu Ike.
The armed men drove into the Assembly complex in three vehicles and grabbed the member-elect after he participated in a valedictory thanksgiving mass for the seventh Assembly.
They forced the member-elect into their vehicle and were trying to drive out of the Assembly complex when security personnel quickly locked the exit gate.
The Acting Clerk of the Assembly, Mrs Esther Aneto, and other senior staff lamented that the suspected DSS operatives did not inform them or even the Police personnel at the Assembly before trying to whisk Ike away.
One of the suspected DSS operatives, however, explained that they had a court order to arrest the member-elect.
It took the intervention of the Speaker, Dr Uche Okafor, and the Deputy Governor, Dr Onyeka Ibezim, who came to represent the Governor at the Valedictory session of the seventh Assembly, before the member-elect was released. (NAN)