UAE Visa Issues Will Be Resolved Soon – Keyamo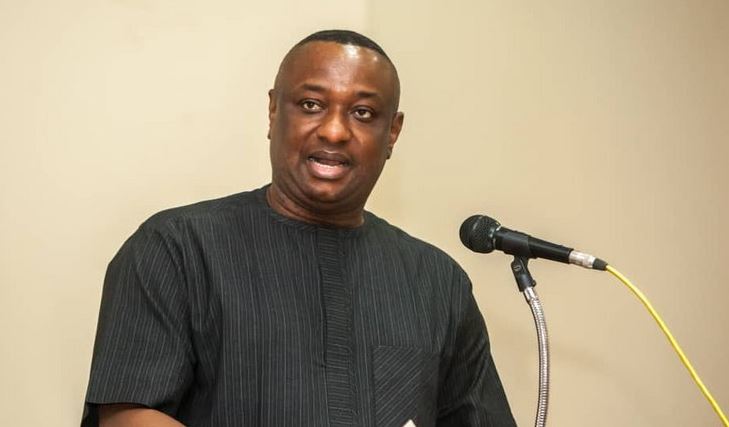 Festus Keyamo, the Minister of Aviation and Aerospace Development, has assured Nigerians that the issues they are facing regarding the procurement of the United Arab Emirates (UAE) visa will be resolved soon.
Keyamo disclosed this at the closing ceremony of the 7th African Aviation Summit in Abuja on Thursday, September 14.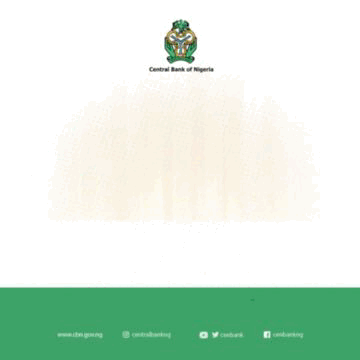 While speaking on the visa issues that saw President Tinubu visiting the UAE this week, Keyamo stated that they are trying to work out the details.
He said;
"We are working the details out. When two countries agree at the very top level then of course all the government operatives will begin to work out the tiny details.
So, we are beginning to work out all the tiny details. I met with Emirate before I left UAE, I met with Etihad before I left UAE and we are working out the details.
The time frame, we cannot say the time frame. Kicking off an airline operation again on a route, it is not that you will go and grab one empty plane sitting in a place. There is no idle plane sitting anywhere, they have to reschedule their flights, restart their routes again, and all kinds of things. All kinds of permission will be taken from local authorities and of course, I made the point in speaking with them and I made it clear that they will have to give our airlines reciprocal rights under our BASA.
That is the point I insisted on, and they did say that any spot we need, they will give us as much as we give them those spots within Nigeria."
Speaking on foreign airlines blocked funds, he said;
"Mr. President is very concerned about that it is one of the issues we went to discuss in the UAE. I spoke with the minister of finance and the coordinating minister of the economy and he has indicated that within the next few weeks, the Central Bank of Nigeria will be very clear as to the programme within which these issues will be addressed.
They will be paid off, these are not loans, they are trapped funds, they are funds that are there, it is only the issue of liquidity that is our problem. The issues of liquidity are being addressed as I speak right now. It is something that the president is very concerned about, and that issue, I said that we have addressed it in the UAE and very soon, you will hear from the financial sector".
Tiv Residents in America Seek Justice for Late Joshua Terngu Gwebe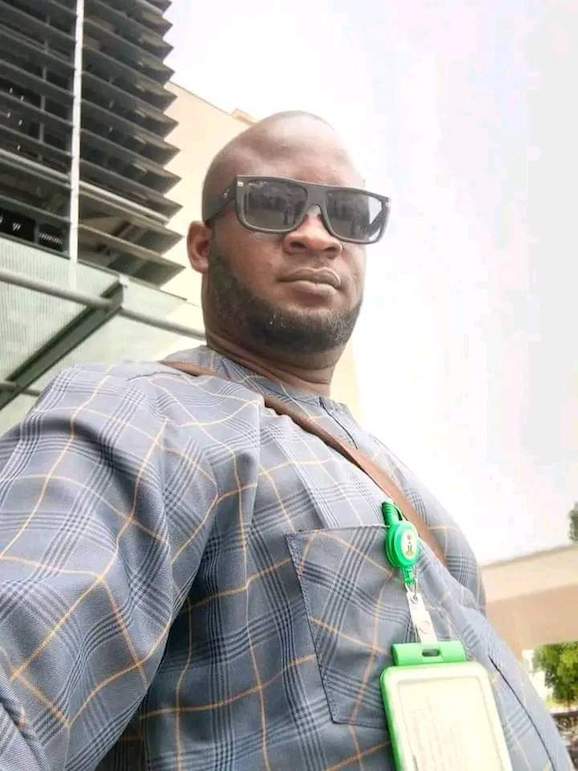 The Mutual Union of the Tiv in America (MUTA), a non-profit and non-partisan charitable organization representing the Tiv community in the Americas, has condemned in strong terms, what it described as "the horrific and violent mob attack on Joshua Terngu Gwebe, a young Tiv man, on November 20, 2023"
"This attack, stemming from unfounded allegations of car theft, is unacceptable and regrettable," the association said in a statement released by its President, Dr Akaa D.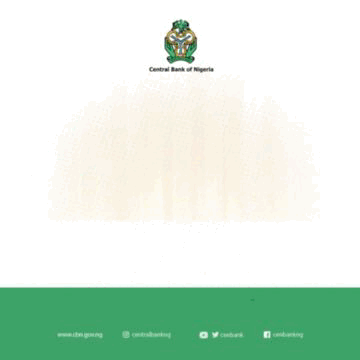 Ayangeakaa, and Secretary General, Beeior Rov-Ikpah.
"We are deeply concerned about the unprofessional conduct of the Nigerian Police Force, particularly the reported involvement of a Superintendent of Police, Mr Haliru, in this assault.
Instead of performing his duties as a peace officer, he was alleged to have participated in the attack on Mr. Gwebe and Tersoo, a passerby who merely communicated with the victim in our native Tiv language. This incident culminated in the tragic death of Mr. Gwebe in police custody. The grievous loss of Mr Gwebe due to such conduct cannot be overlooked or excused. 
"The actions of the mob, fueled by a baseless accusation from Mr Barka Ibrahim, a taxi driver, and the complicity of police officers, including, SP Haliru, are reprehensible and unacceptable. This case is a stark example of the mob mentality plaguing Nigeria, which has no place in a democratic society. Furthermore, the ethnic profiling of Tiv people is a serious issue that demands immediate attention and action. Such discriminatory practices undermine the principles of equality and justice, and must be eradicated from our society. Those responsible must be held accountable to prevent further tragedies" the statement said.
MUTA urged the Inspector General of Police, Mr. Kayode Egbetokun, to heed his warnings against human rights violations by the police just as it demanded immediate action to apprehend and prosecute all individuals involved the "brutal assault, including the dismissal of SP Haliru from the Nigeria Police Force for his unconscionable actions". 
"We further urge a comprehensive reorientation of officers of the Nigeria Police Force to embrace their role as community peace officers, not violators of human rights. The reckless and brutal treatment of innocent civilians must cease if Nigeria is to progress as a democratic nation.
"Furthermore, we strongly urge lawmakers of Tiv and Benue extraction to rise to the occasion and fulfill their duties in defending the rights and lives of the Tiv people. It is their responsibility to ensure that their constituents are treated fairly and justly under the law. 
"Justice must be served not only for Joshua Terngu Gwebe but for every citizen whose rights have been trampled upon. We call on the National Human Rights Commission (NHRC) of Nigeria to investigate this incident thoroughly and ensure that all perpetrators, including erring security personnel, are held accountable" the association further stated.
It however, commended the the bravery of a passer by, Mr. Tersoo, who suffered alongside Gwebe and extended its sympathies to the family of th deceased.
"We demand an official apology from the Nigeria Police Force to the Gwebe family, along with adequate compensation for their irreplaceable loss.
"Finally, we commend the frontline actors, especially Pastor Dave Ogbole and his team, for their relentless pursuit of justice for Mr Joshua Gwebe. Their work and commitment are invaluable, and they inspire hope in these difficult times.
"MUTA remains steadfast in its commitment to advocating for justice, accountability, and reform on behalf of the Tiv community and all Nigerians who seek a fairer and more equitable society," the statement also said.
2024 Budget: Delta Govt. Earmarks N150bn for Works Sector
The Delta Government says it is earmarking the sum of N150 billion for its Works sector in the 2024 fiscal year.
The State Governor, Sheriff Oborevwori, announced this in Asaba on Wednesday while presenting the 2024 budget to the State House of Assembly.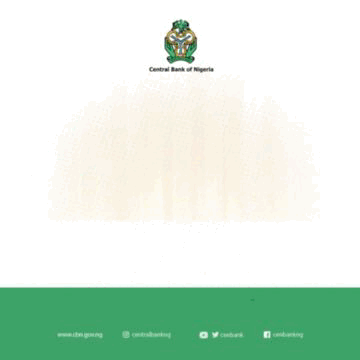 According to him, the sum of N150 billion has been earmarked for the Ministry of Works to execute capital projects in the forthcoming fiscal year.
Oborevwor noted that his administration would prioritise infrastructural development, saying that the move is a key driver of economic growth and social development.
"We will also invest in critical sectors such as transportation, energy, water, and telecommunications, with a focus on expanding access to underserved areas and improving the resilience and sustainability of our infrastructure," he said.
Oborevwori who commended his predecessor, Dr. Ifeanyi Okowa, for his tremendous strides in infrastructural development across the State, noted that the impact was visible in the improved quality of life of the people, as well as enhanced connectivity of communities across the state.
He, however, noted that there were still much to be done and assured that his administration was committed to building on the successes of the past as well as taking the State to new heights.
Oborevwori also announced that
the sum of N46.6 billion has been earmarked for the education sector in 2024 budget.
He said that education is a critical component of development, and noted that his administration was committed to ensuring that every citizen should have access to quality and affordable education.
"We recognize that education is not only a means to personal development, but also a key driver of economic growth, social mobility, and national competitiveness.
"We will prioritize investments in technical education and vocational training.
"We believe that these sectors have the potential to transform our economy by creating a skilled workforce that is equipped to meet the demands of modern industries and entrepreneurship.
"We will work closely with our educational institutions, industry leaders, and other stakeholders to develop programmes that are tailored to the needs of our people and equip our students with the skills-set they need to succeed in the 21st century.
"In addition, we will also prioritize investments in teacher training and professional development," he said.
Oborevwori also said, "we recognize that our teachers are the backbone of our educational system, and we are committed to providing them with the support and resources they need to deliver high-quality instruction.
"We will provide training and development opportunities for our teachers, with a focus on improving their pedagogical skills, subject matter expertise, and use of technology in the classroom," the governor pledged. (NAN)
Enugu Governor Orders Biometric Verification of LG Staff Members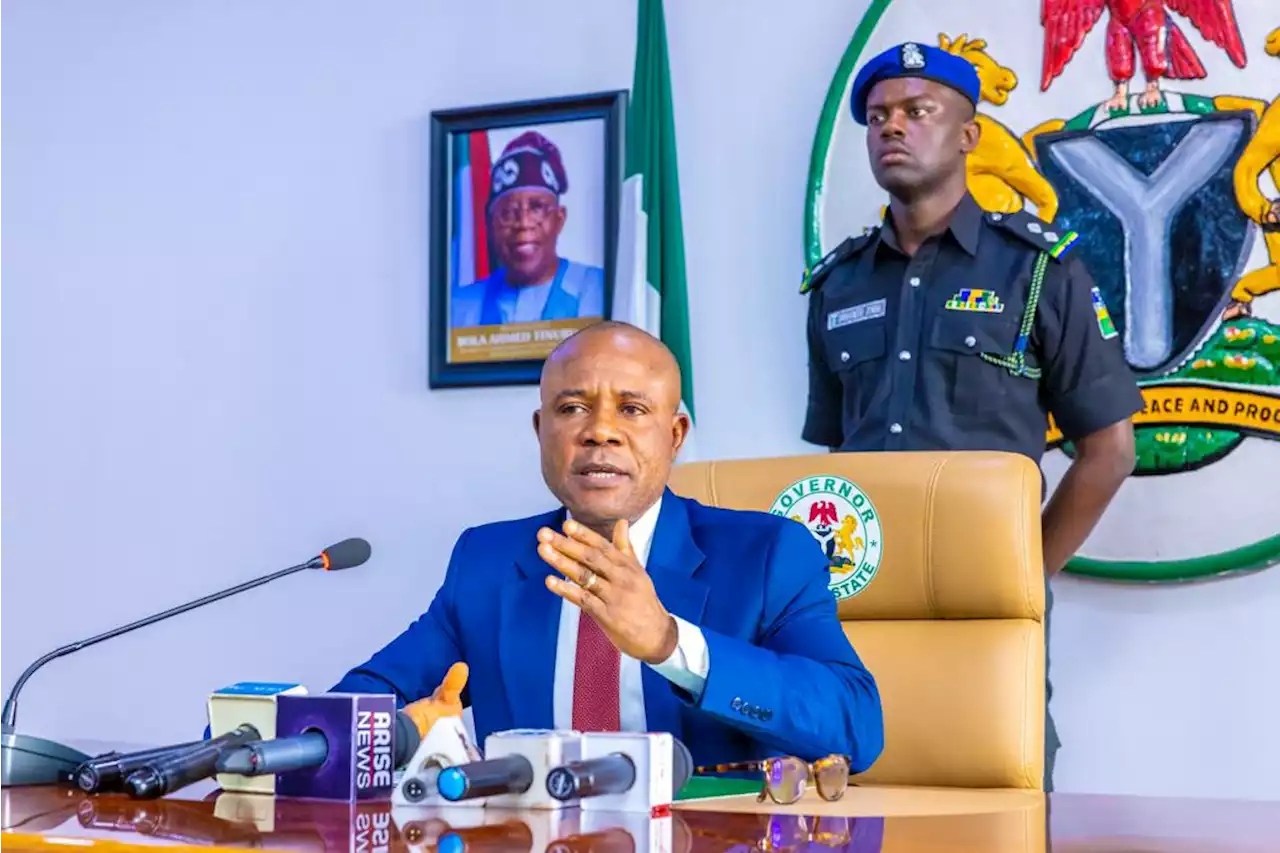 Gov Peter Mbah of Enugu has ordered a verification and biometric capturing of all local government workers in the state.
The directive is contained in a statement issued by the Secretary to the State Government, Prof. Chidiebere Onyia, on Wednesday in Enugu.
According the state government, the verification committee will be inaugurated on Friday in the Government House, Enugu.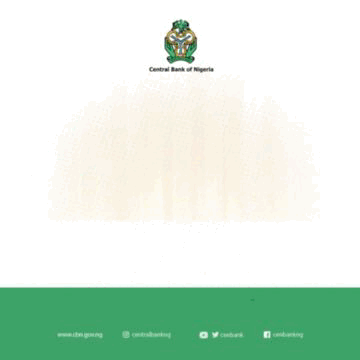 The government added that the exercise would begin on Friday and continue until the end of February 2024 with random visits by the verification committee to any of the 17 local governments in the state any working day of the week.
"Workers are by this, expexted to be on duty with their letters of appointment and schedule of duty for verification and biometric capturing.
"Those absent and others confirmed not to have been fulfilling the terms of their employment shall cease to be government employees," the government warned.
The government also directed all local government chairmen to submit lists of attendance for the previous week on Wednesdays to the Office of the Secretary to the State Government via the email address: ssg@enugustate.gov.ng". (NAN)